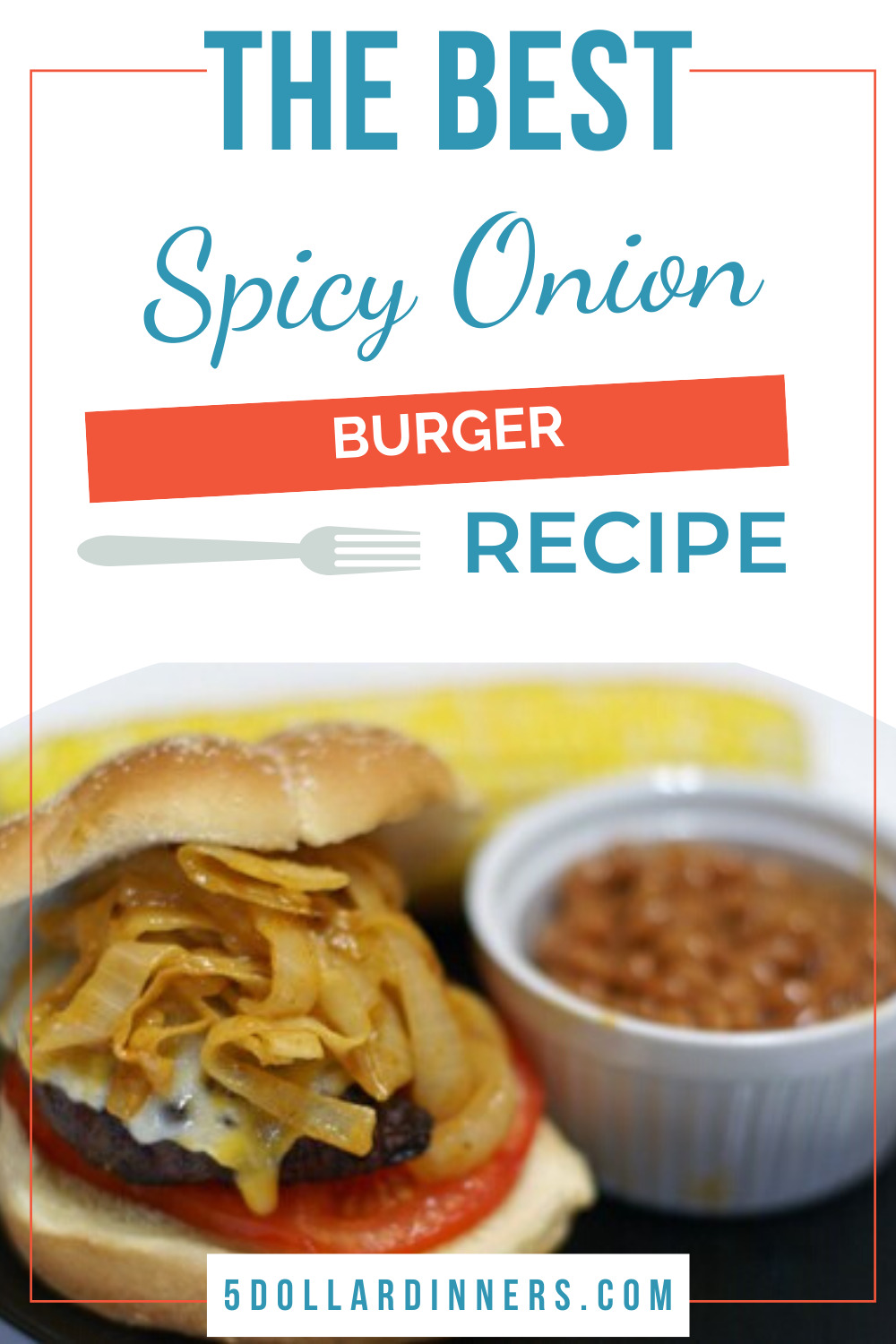 Looking for something to grill this weekend…look no further!!!
I've been making all sorts of burgers this summer. As part of my quest to grill more. ('Cause Girls Grill Too, you know!)
And this might just be my new favorite. I *think* I enjoyed it better that a Guac-Topped Burger. I *think*.
Here's the deal. Make your favorite burger, and while it's grilling, saute some onions with a "condiment sauce." Give the "condiment sauce" some zing.
Your taste buds will thank you. 🙂
A little zing to your favorite burger!
Ingredients
Favorite burger or cheese burger

Garden Tomato

1

onion, sliced into circles

1

tsp

vinegar

3

Tbsp

ketchup

2

Tbsp

mustard

Hot sauce
Instructions
Make your burger as you like it. Slice up that garden tomato.

Add the sliced onions to a skillet and begin to cook over medium-low heat.

In a small mixing bowl, whisk together the vinegar, ketchup and mustard. Add to the onions.

Then add 1, or 2, or 9, drops of Tabasco or other smoking hot sauce. Zing!