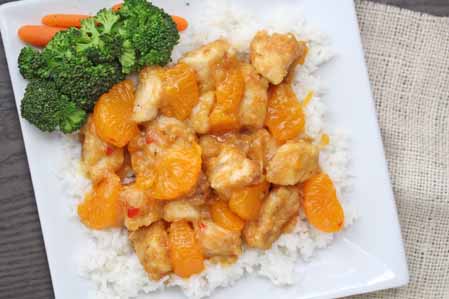 Emily emailed me this recipe…I've been wanting to try it, but didn't want to have to buy a jar of orange marmalade only to use a little for this recipe and then let the jar sit in the fridge. Neither my husband and I are huge orange marmalade fans, another reason I knew it would go to waste after just using a few spoonfuls. I spotted the sweet chili sauce in the fridge and new it would make a great substitute…same consistency, similar sweetness, but also had a little kick to it. (Plus I knew I'd purchased it for free (with sale and coupon), so I knew using it would help keep the cost of our dinner around $5…wahoo!)
So I went for it.
And this is how it played out…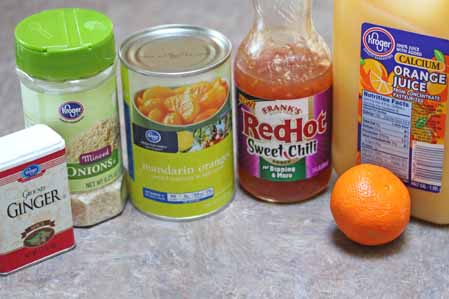 Some of the players.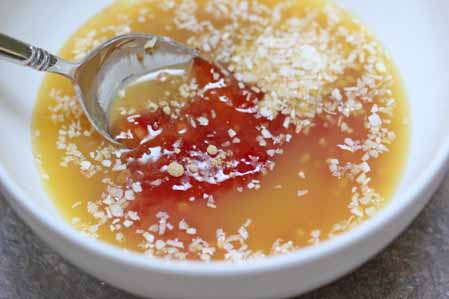 Combine the Frank's sweet chili, orange juice, minced garlic, minced onion and ginger.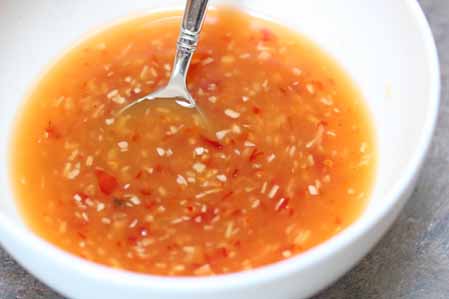 Yummmmilicious sauce!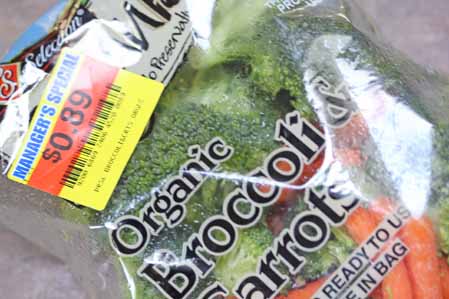 (This is the second bag of organic veggies I got last week for $.89. Also, got some green beans.)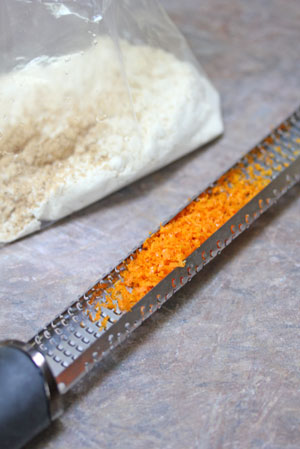 Zest it up. Add orange zest to flour mixture.
Chicken pieces being coated in the flour/orange peel mixture.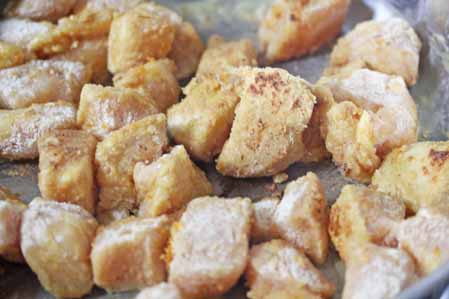 Brown them.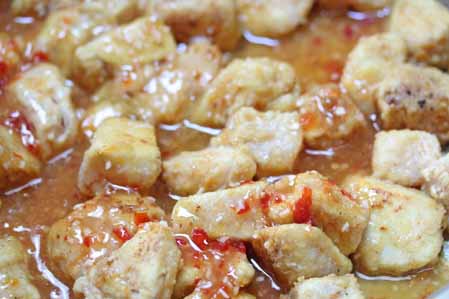 Sauce them.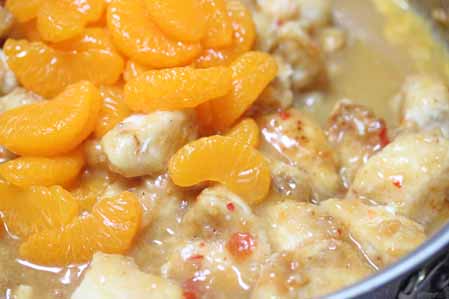 Orange them.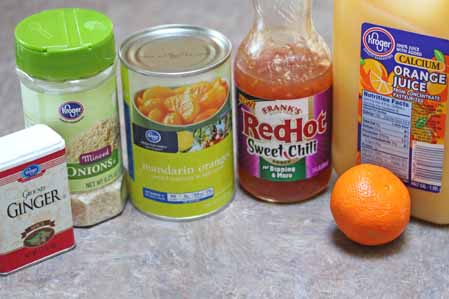 Serve them up.
Polished…each of the plates at our dinner table were polished. Everyone, big and small, loved this meal!
Polished...each of the plates at our dinner table were polished. Everyone, big and small, loved this meal!
Ingredients
1 1/2

cup

rice

2

large

boneless, skinless chicken breasts

cut into bite size chunks

1/2

cup

flour

1

tsp

garlic powder

1

tsp

onion powder

1/2

tsp

salt

2

tsp

orange peel

grated

2

Tbsp

olive oil

1/2

cup

Frank's sweet chili sauce

1/4

cup

orange juice

1

Tbsp

minced onion

1

tsp

minced garlic

1

tsp

ground ginger

20

oz.

can mandarin oranges

drained well

Veggies

side dish or mixed in
Instructions
Start cooking the rice and cut up the chicken.

Mix together the flour, garlic powder, onion powder, salt and orange peel in a plastic bag or container of some kind. Toss the chicken pieces in the bag until they are fully coated.

In a large skillet, heat the oil and then add the coated chicken pieces and toss often to brown all sides.

In a small mixing bowl, whisk together the sweet chili sauce, orange juice, minced onion, minced garlic and ground ginger. Once the chicken pieces have browned, pour the sauce over the top. Cover the skillet and let cook for 4 to 6 minutes, or until the chicken has cooked through. Stir once or twice to keep from sticking to the bottom of the skillet. If necessary, deglaze the skillet with orange juice.

Once the chicken has cooked through, stir in the mandarin orange segments and let warm over low heat for a few minutes.

Prepare veggies.

Serve Spicy Mandarin Orange Chicken over rice with side of veggies.