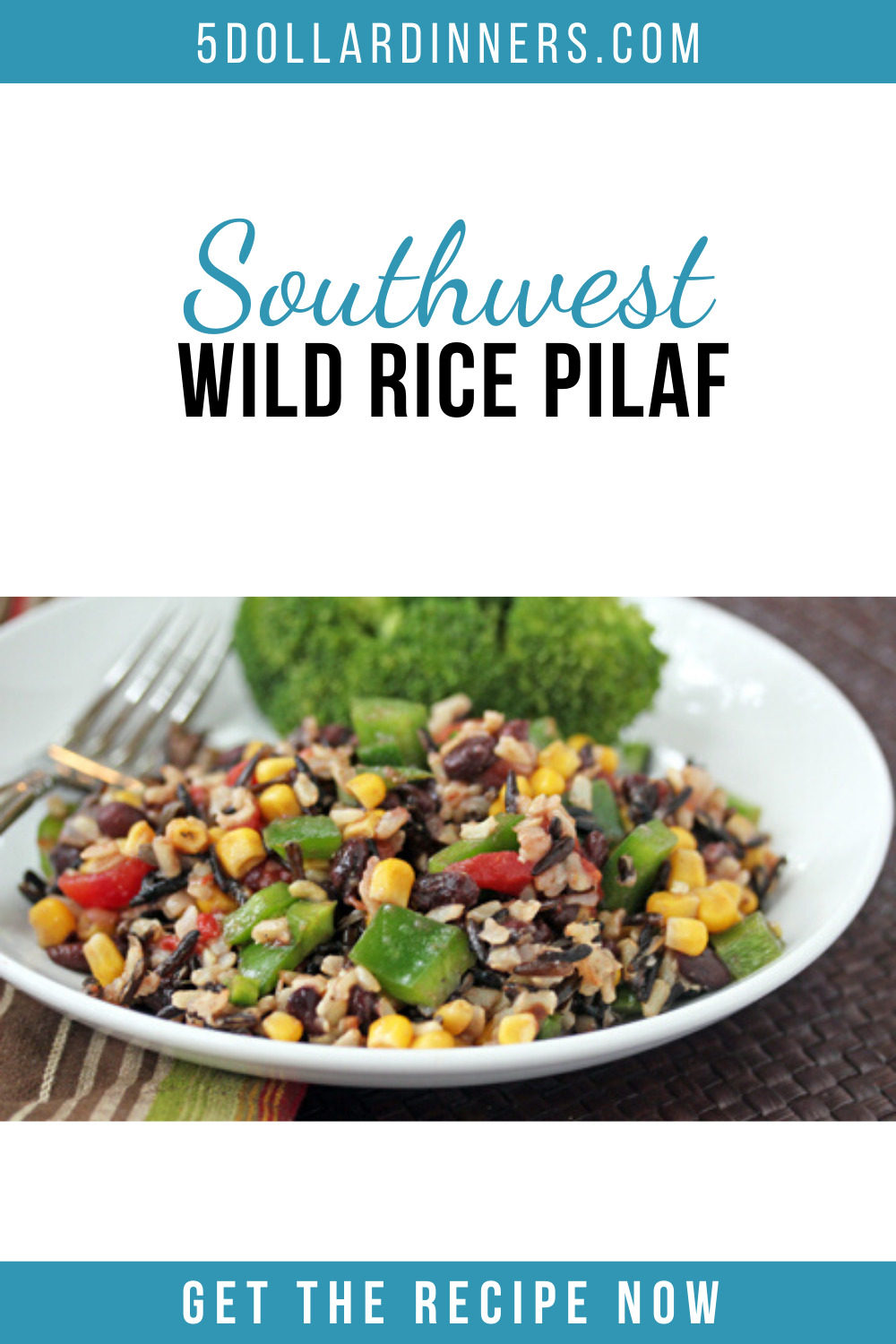 I've had some wild rice in my pantry for way too long…and it's time to use it up!
I like wild rice…but not "all" wild rice. Meaning I don't like to eat just wild rice as a side dish…even when it's flavored well, cooked in stock, etc. It has a "harsh" taste, if you will. So when making this pilaf, I decided to do a combination of brown rice and wild rice…to "tame" the harshness, if that's possible.
Also, I cooked the rice together, and with lime juice, to try to infuse a different flavor into the rice. Toss in a whole bunch of different veggies and beans and the wild rice flavor and harshness doesn't "take over" the dish. (If that makes sense.)
You could certainly make this with all wild rice, or all brown rice. Whatever floats your pilaf boat!
Y'all have a fabulous weekend!

(Oh. And great allergen free dinner. And perfect for "Rice and Beans" budget!)
A delicious "pantry" meal!
Ingredients
1/4

cup

lime juice

2/3

cup

brown rice

2/3

cup

wild rice

1/2

red onion, chopped

1

green pepper, seeded and diced

1

jalapeno pepper, seeded and diced

15

oz

can corn, drained

15

oz

can diced tomatoes, drained

15

oz

can black beans, drained

1

tsp

ground cumin

1

tsp

chili powder

Salt and pepper to taste

2

broccoli heads, steamed
Instructions
In a large saucepan, bring 4 cups of water plus the lime juice to a boil. Add the brown rice, wild rice and chopped red onion. Return to boil, reduce heat to medium, cover and let cook for 45 to 50 minutes, or until brown and wild rices are tender.

Once the rice has cooked, add the diced green pepper, diced jalapeno, corn, diced tomatoes, black beans, cumin and chili powder. Mix well. Season with salt and pepper to taste.

Serve with some steamed broccoli or other favorite vegetable. Or serve as a one dish dinner.