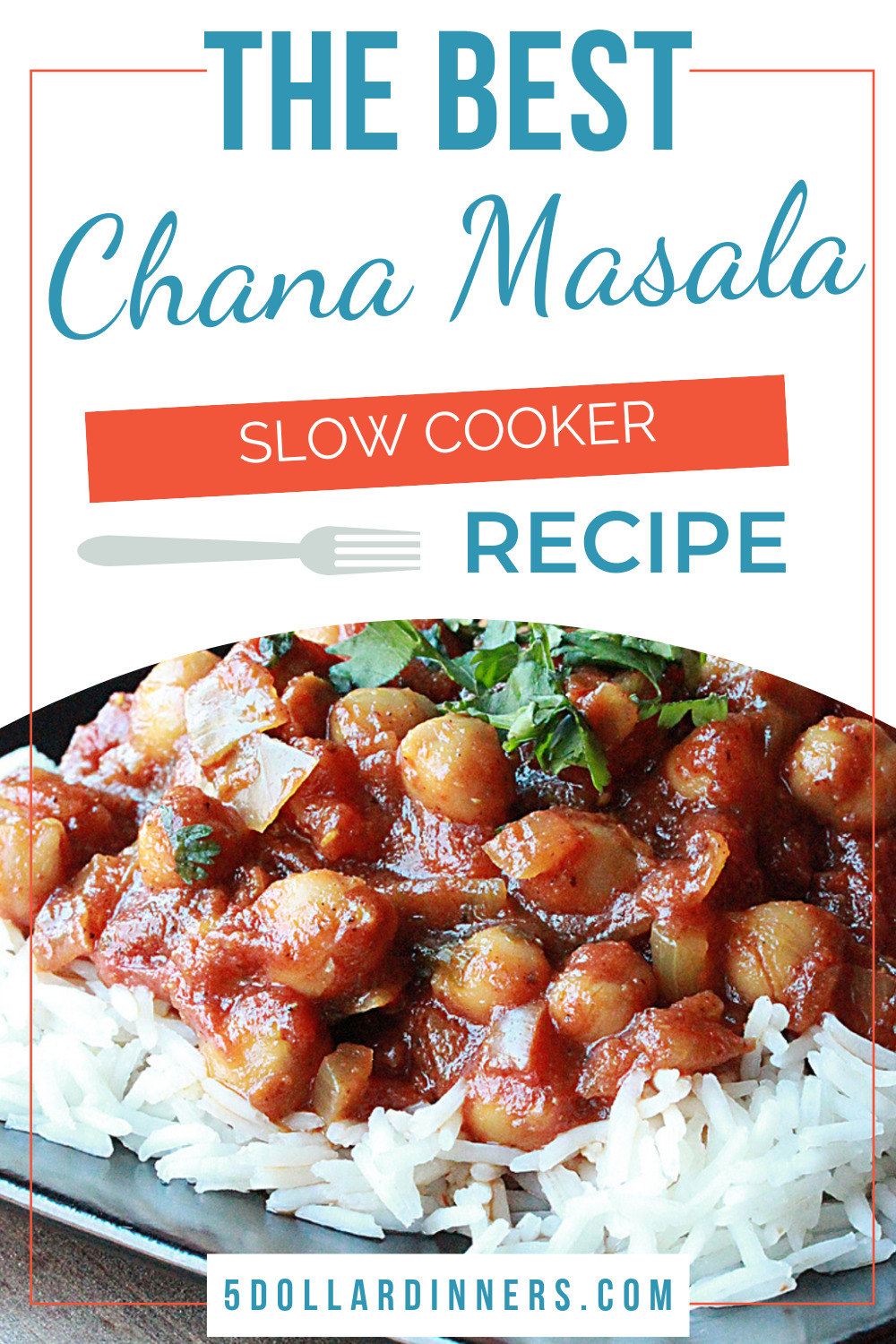 Thanks so much to Kimberly Danger from Frugal Bites for sharing this great recipe with us. I'm still on "leave," enjoying my time with new baby and settling into life as a family of 6. I'm so grateful for the help and support of my fellow bloggers during this time! ~Erin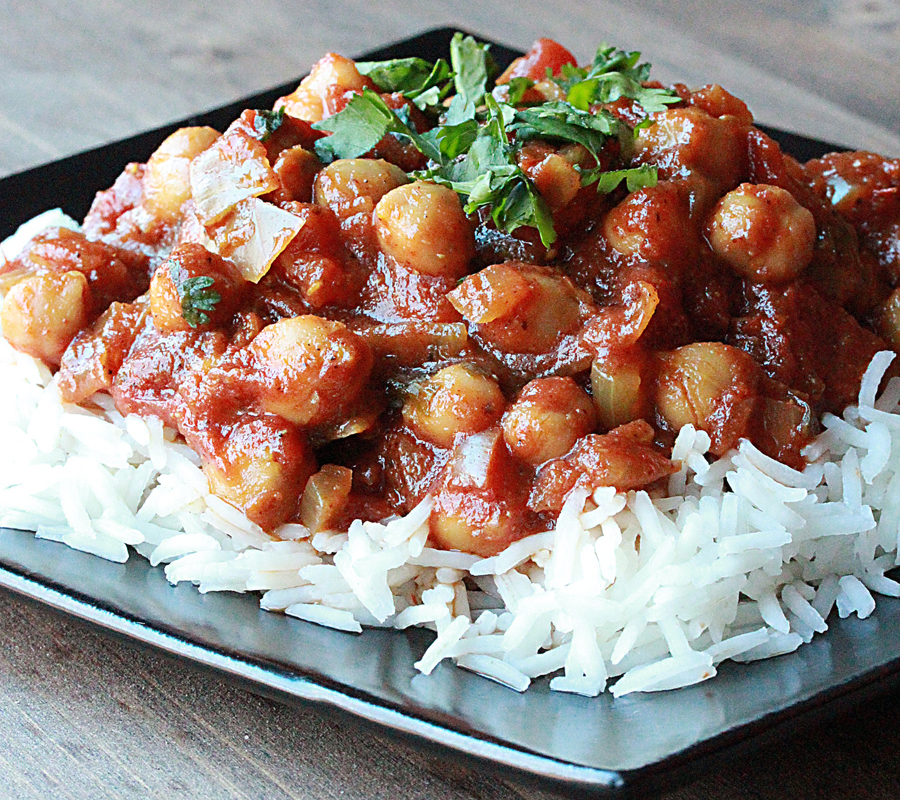 Ever since a new Indian restaurant opened up down the street from us last fall, I can't get enough. It's become my new foodie obsession. For me, it wasn't enough to just enjoy a nice meal out every other month. I wanted to recreate these colorful flavors at home.
If you're new to Indian cooking, don't let these recipes overwhelm you. Just because the list of ingredients is longer than usual, it doesn't mean they're difficult or expensive. It's true: you may have to spend a little bit on your initial investment in Indian cookery. Garam Masala, Turmeric and other spices are a must, and they can set you back $5-7 per bottle. However, they last a long time and ensure the authentic flavors of India. Plus, most of the other ingredients required are inexpensive and help offset the cost of the spices.
This recipe for one of my favorites, Chana Masala, is so flavorful you'll forget that it's vegetarian… and frugal!
This Slow Cooker Chana Masala recipe is super easy and budget friendly! Try this popular Indian vegetable dish, with a distinct sweet and sour flavor!
Ingredients
4

cups

water

1

large

onion, diced

28

oz.

can diced tomatoes

6

oz.

can tomato paste

1

cup

chopped fresh cilantro leaves

2

tsp

garam masala

2

tsp

garlic powder

1

tsp

cumin

1/2

tsp

cayenne pepper (more if you like more of a kick)

1

tsp

ground coriander

1

tsp

turmeric

1

tsp

1 tsp sea salt

2

15 oz.

cans chickpeas

Serve over Basmati Rice
Instructions
Combine everything except the chickpeas in your slow cooker and turn on low for 6-8 hours.

After 6 or 8 hours, add chickpeas and then cook 2 more hours, until they are tender and have incorporated the Indian flavors.

Prepare rice and serve Slow Cooker Chana Masala over Basmati rice.
About the Author: Kimberly Danger is the creator of Mommysavers.com and author of three books including Instant Bargains: 600+ Ways to Shrink Your Grocery Bills and Eat Well for Less. Her recipes can be found at Frugalbites.com.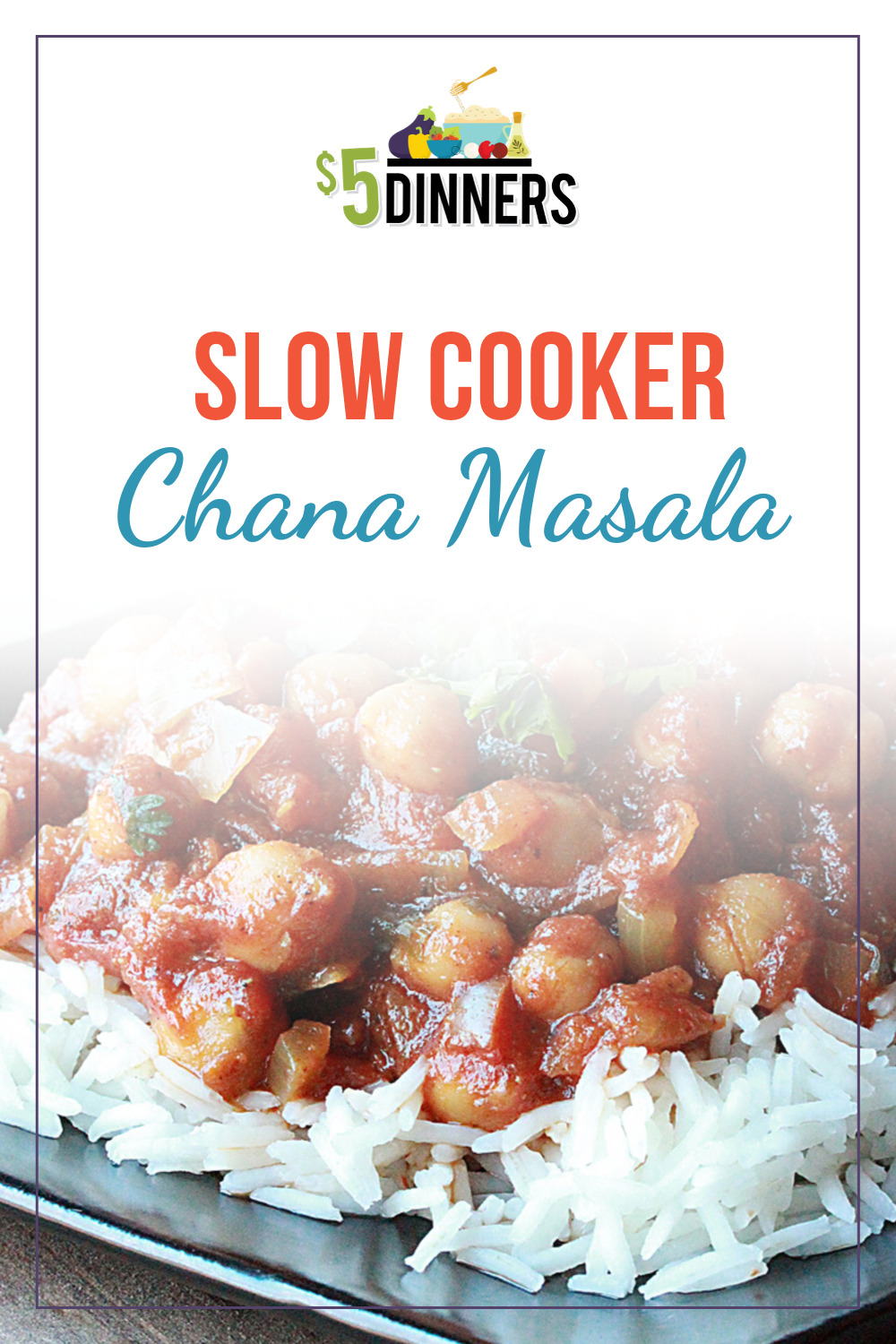 Disclaimer: As an Amazon Associate, I earn commissions on qualifying purchases. Reviews, opinions are my own.