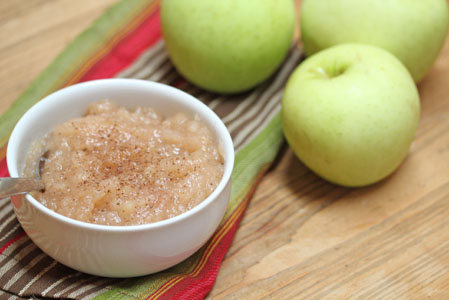 When you "accidentally" pick 30 pounds of apples, you've got to do something…and do it quick! That's a whole lotta apples to process!
One of the easiest things to do is make slow cooker applesauce. I intentionally picked a bunch of Golden Sup apples from the orchard because I knew they were a sweeter variety, and wouldn't require any sweetener to be a good applesauce. I would have gone down the hill to get some of the super sweet Blondee variety that they had available, but I was too busy chasing a little boy around the orchard…and never got down there!
The process for making slow cooker applesauce is fairly simple. Just takes a little time to get the apples peeled and cored. And I added a little maple syrup because I wanted a "great applesauce"!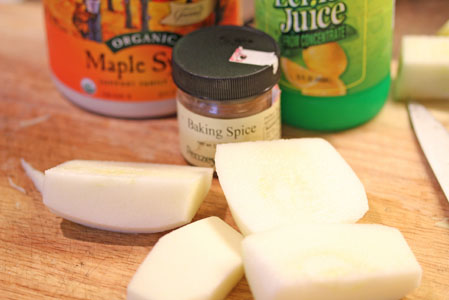 Peel and core apples.
Get out maple syrup, lemon juice, cinnamon and/or ginger, nutmeg, ground cloves.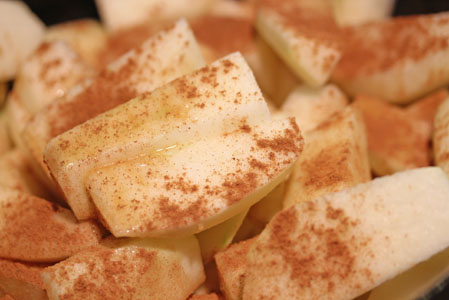 Toss the apples with the lemon juice. Drizzle the maple syrup over the top. Sprinkle the spices.
Slow cook on low for 2 to 3 hours.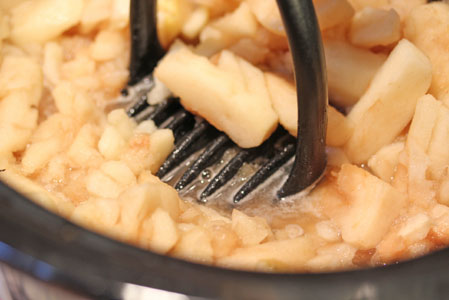 After 2-3 hours, mash with potato masher, then let cook for another 1 hour.
If you prefer a chunkier applesauce, enjoy it as is. If you prefer a smooth applesauce, transfer to a blender and puree.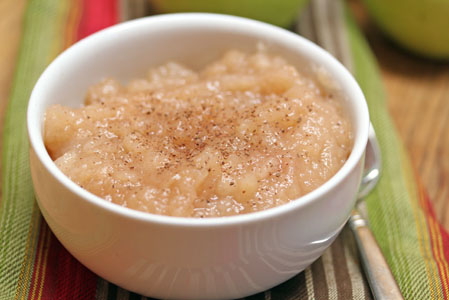 Finally, enjoy.
This applesauce will stay good for 5 days in the refrigerator, and it freezes beautifully. It can be frozen in containers, or "frozen flat" in plastic freezer baggies. The baggies will thaw quickly in warm water too.
Sweeter apple varieties include: Golden delicious, golden sup, blondee, fuji, gala and honey crisp.
Must make this applesauce with your favorite sweet variety apple!
Ingredients
12

sweet variety apples

peeled and cored

1/3

cup

lemon juice

1/3

cup

maple syrup

2

tsp

cinnamon or applie pie spice mix
Instructions
Toss the peeled and cored apples in the slow cooker base with the lemon juice and toss well.

Drizzle the maple syrup and cinnamon spices over the top and toss again.

Set the slow cooker on low and cook for 2-3 hours.

Then mash the apples with a potato masher and cook for another 1 hour on low.

Mash again, or puree in a blender.

Serve warm, cold or freeze.