If you are in need of a quick game day appetizer that will be ready by the end of the first quarter, look now further than the Same Day Game Day Dip from Pound of Ground!
I have been obsessing over the GENIUS that is Pound of Ground and their Ground Beef Crumbles®!
These are a MUST HAVE STAPLE IN YOUR FREEZER!
Here's why…
The ground beef will be cooked in less than 10 minutes – from frozen!
Why?
Because it's not a "BRICK" – it's not the meat frozen in the package that becomes a ground beef brick in the freezer. That brick takes forever to thaw and then brown.
The Crumbles are already frozen in the right size and shape and they cook from frozen in under 10 minutes!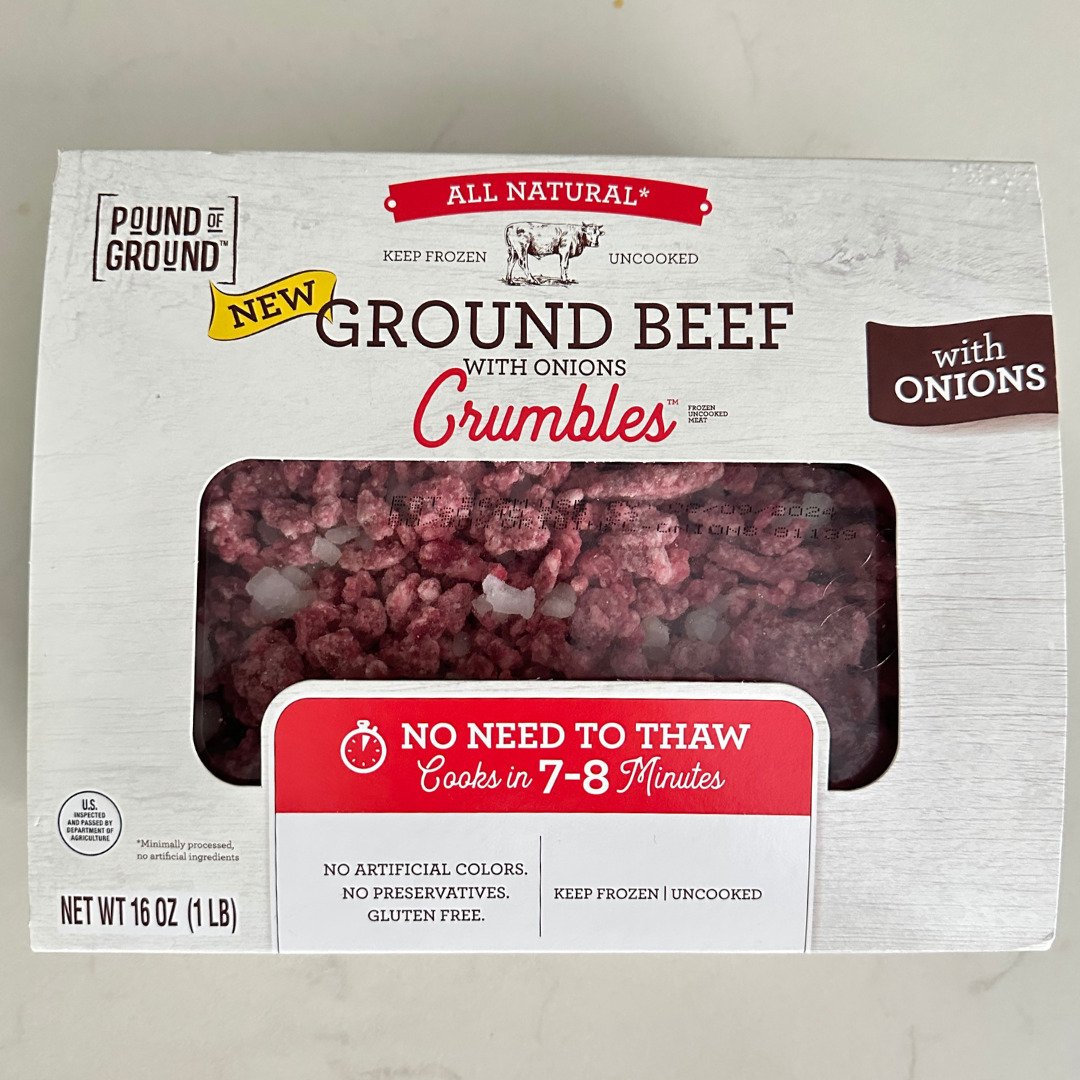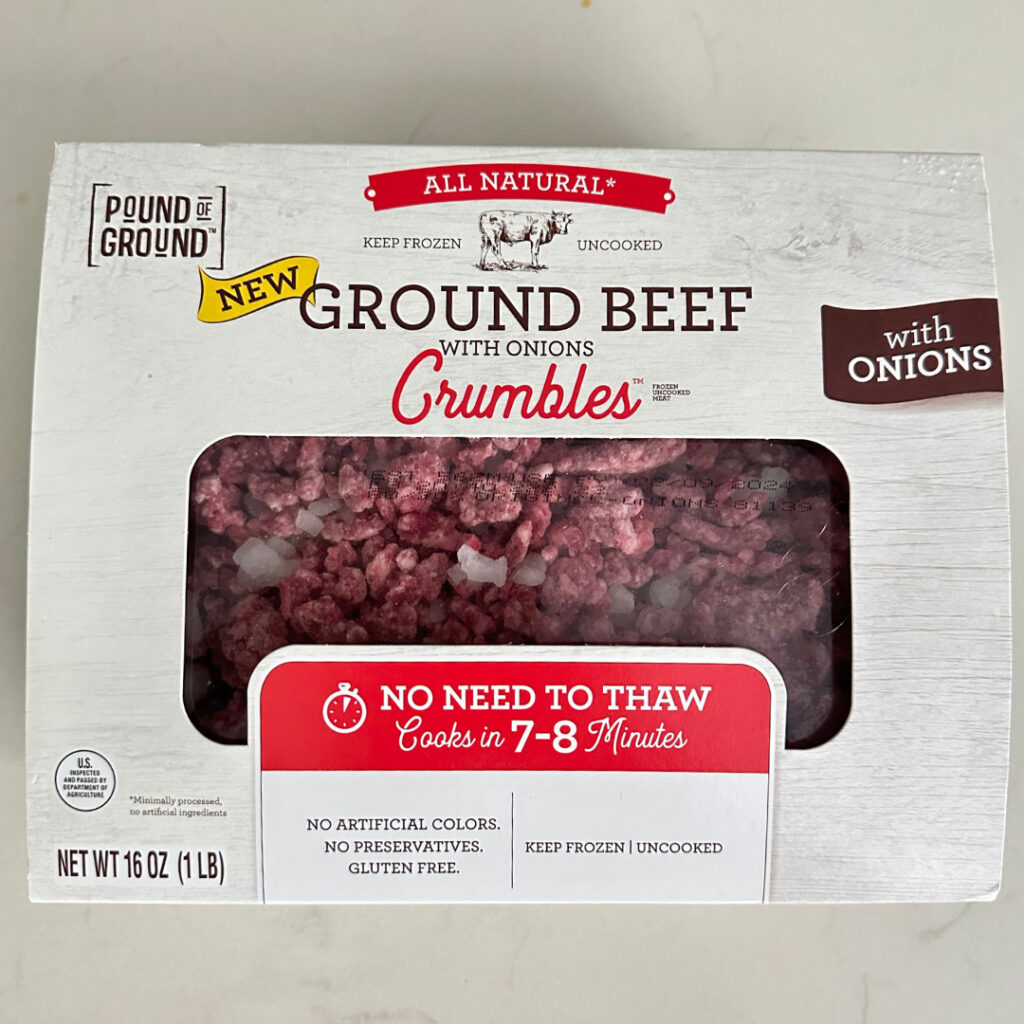 This dip can be ready by the end of the 1st quarter when you make it like this…
Start melting the cheese, tomatoes and chilies in the slow cooker or microwavable bowl.
Start browning the Crumbles.
Once the cheese is melted and smooth, spoon the browned Crumbles right into the queso and BOOOOOM!
Same Day Game Day Dip is ready by the 2nd quarter!
This truly is the perfect option for a hearty, affordable and crowd pleaser for your tailgate or Game Day party!
Look for the new Pound of Ground Crumbles and Burger Thins in the frozen meat section of your grocery store – or have them delivered by Amazon Fresh!!!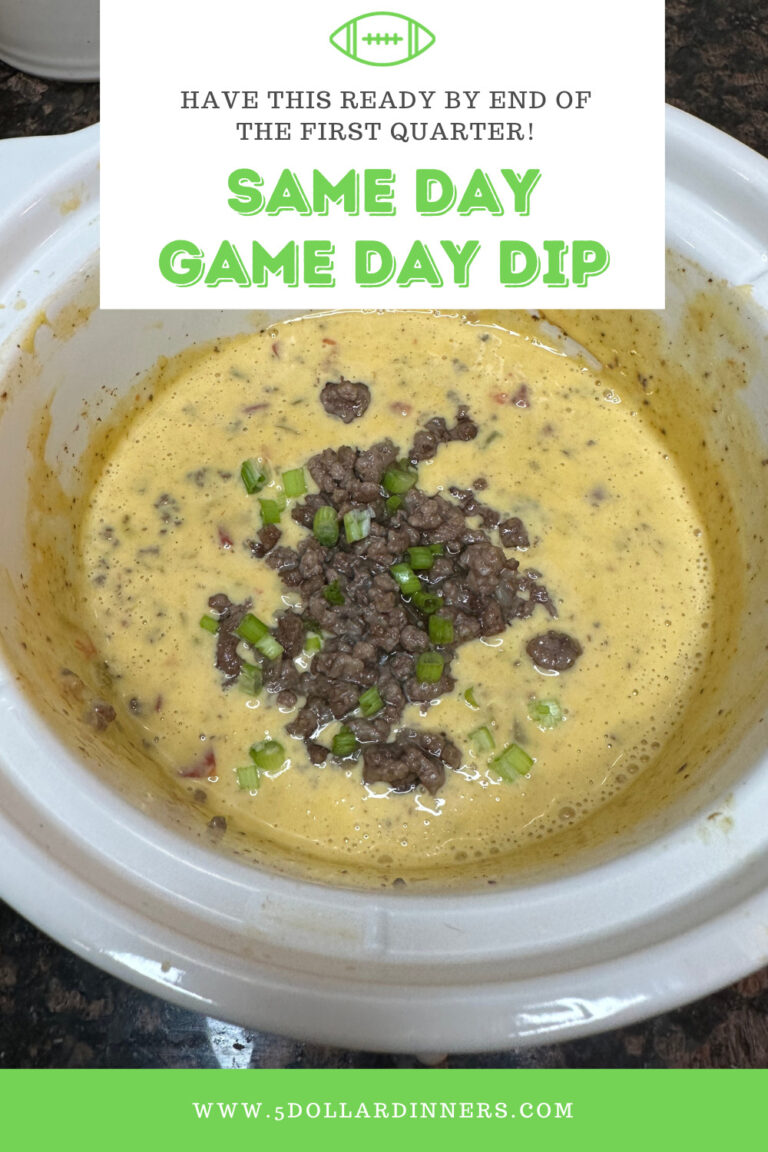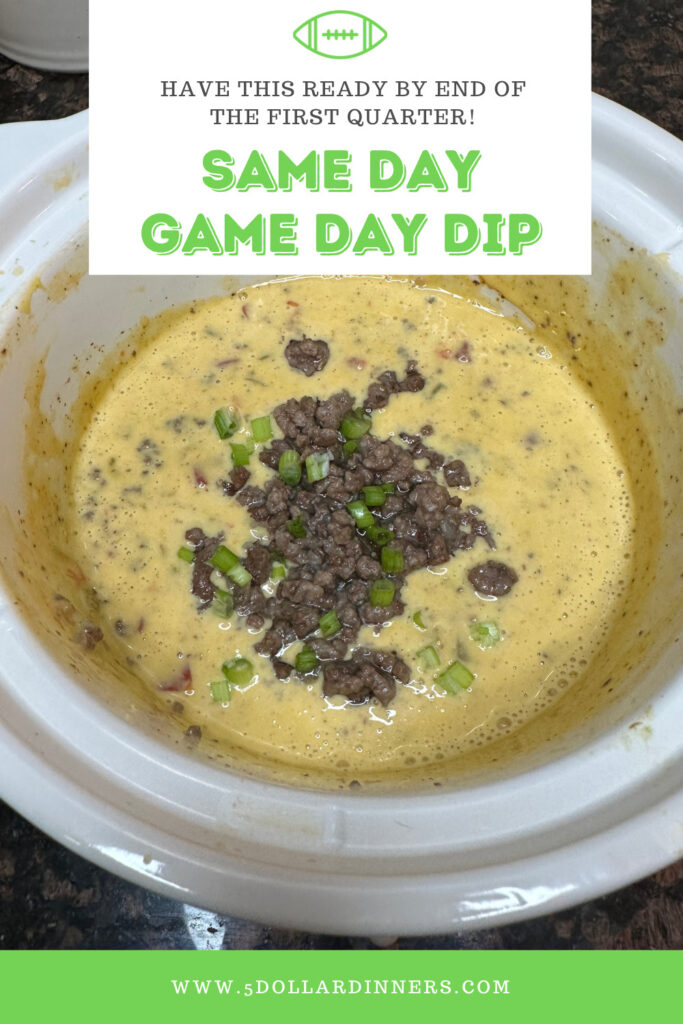 Pound of Ground's Crumbles make the fastest, heartiest and tastiest dip for your Game Day gathering!
Ingredients
16

oz.

Pound of Ground Crumbles with Onion

16

oz.

meltable cheese

like velveeta

10

oz.

can diced tomatoes with green chilies

undrained

4

oz.

can diced green chilies or jalapenos

undrained

1

large

bag tortilla chips
Instructions
Cut up the meltable cheese into 1-inch pieces, so it melts faster, and place in a glass bowl or crockpot insert. Add the diced tomatoes with green chilies and the green chilies.

Microwave Instructions: Microwave the cheese, tomatoes and chilies for 2 minutes. Stir and microwave another 1 minutes, and stir again. Repeat with 30 second intervals until dip is smooth and cheese is fully melted.

Crockpot Instructions: Turn the crock pot on high for about 20 minutes to allow the cheese to melt. Stir the diced tomatoes and green chilies with the melting cheese until dip forms. Stir every few minutes. Switch to low when serving the dip.

While the cheese is melted, brown the Pound of Ground Crumbles in a large skillet. It will take 8-10 minutes. Once browned, drain excess fat.

When the cheese dip is smooth and melted, stir in the browned Crumbles to make the hearty Game Day dip.

Serve Same Day Game Day dip with tortilla chips.

P.S. This hearty dip is also great over corn chips like Fritos for a "walking tacos" kind of Game Day snack!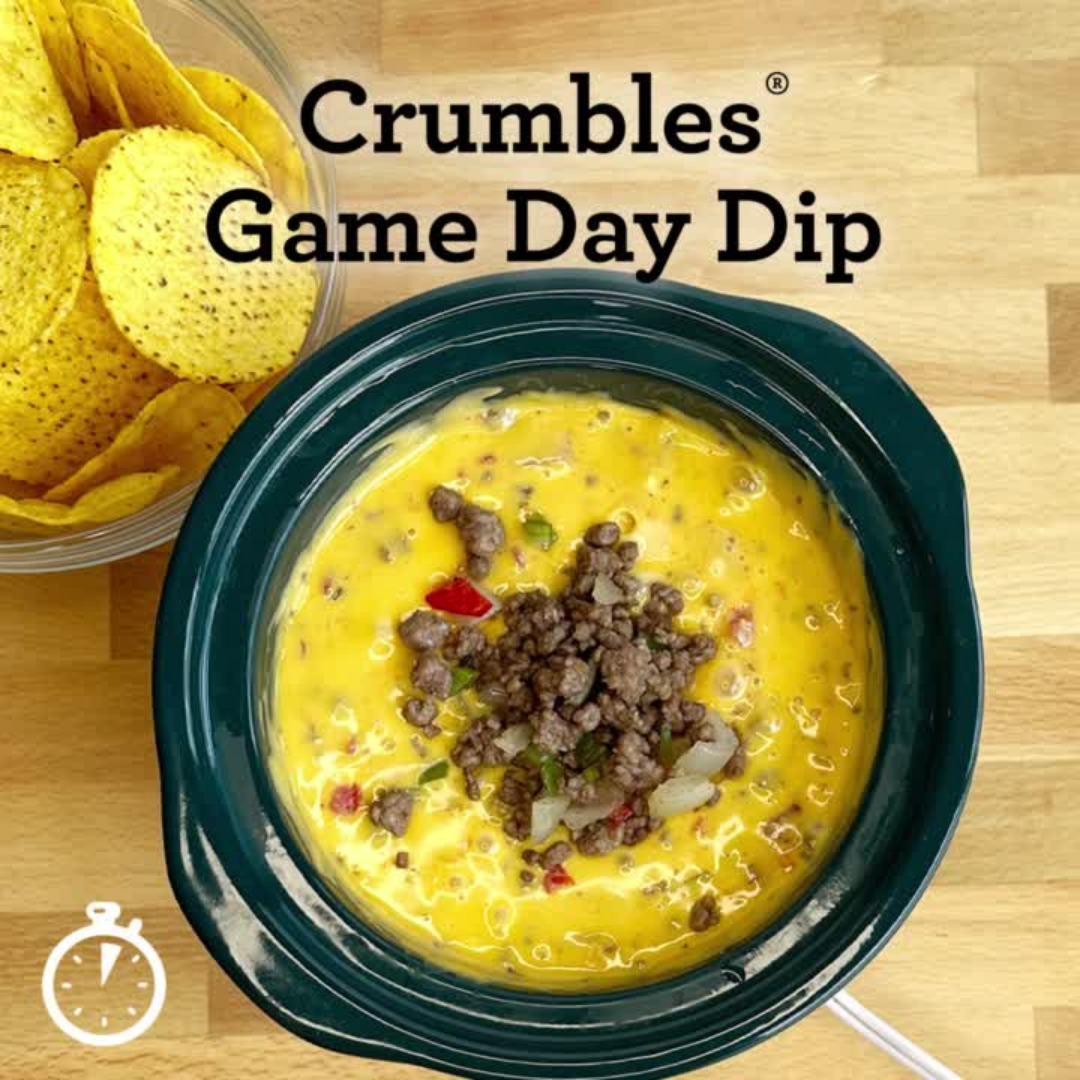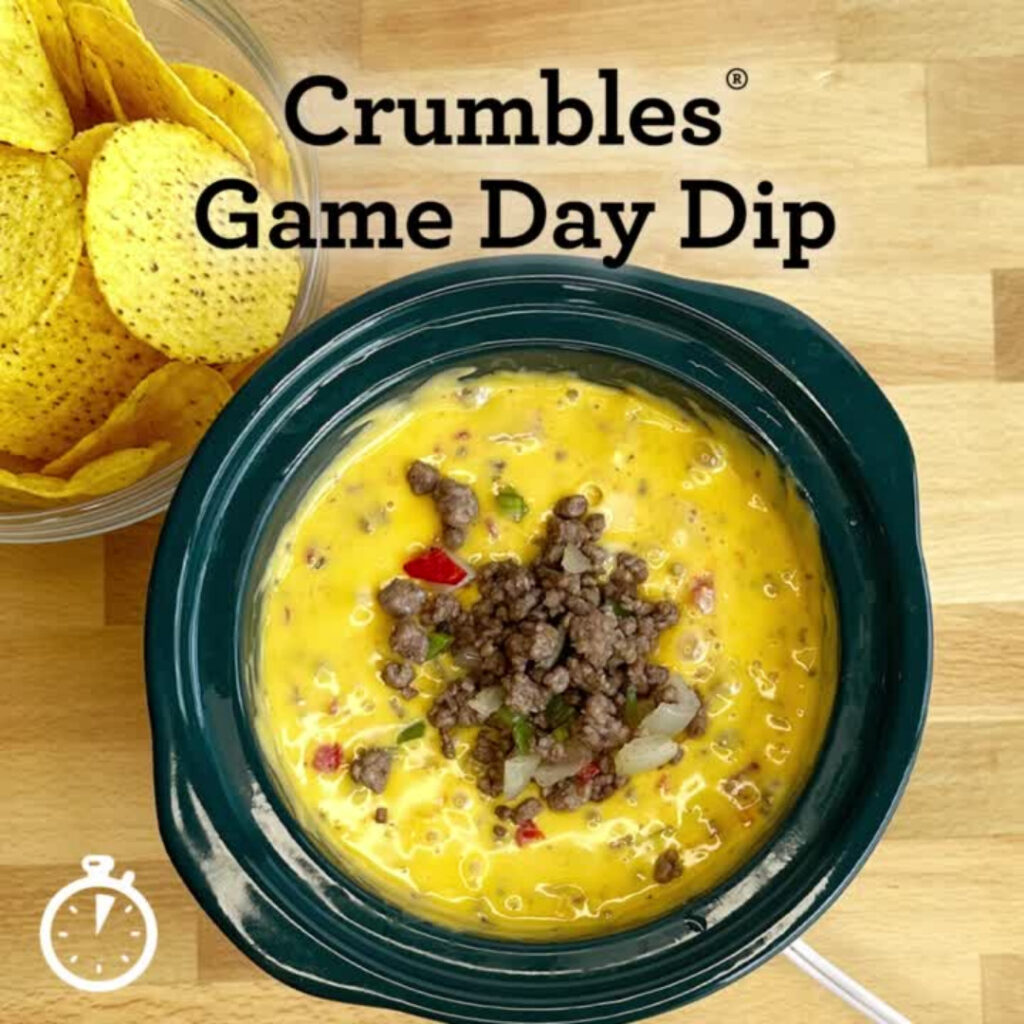 Disclosure: I am thrilled and honored to support this amazing company and product as a TV and social media spokesperson. All opinions and reviews are my own.