I walked out to the garden the other day and noticed that my parsley was TAKING OVER! I remembered that I had posted in last week's Bargain Meal of the Week highlights a "green rice" recipe from Frugal Granola. Perfect way to use up the parsley…and the spinach…and some basil too!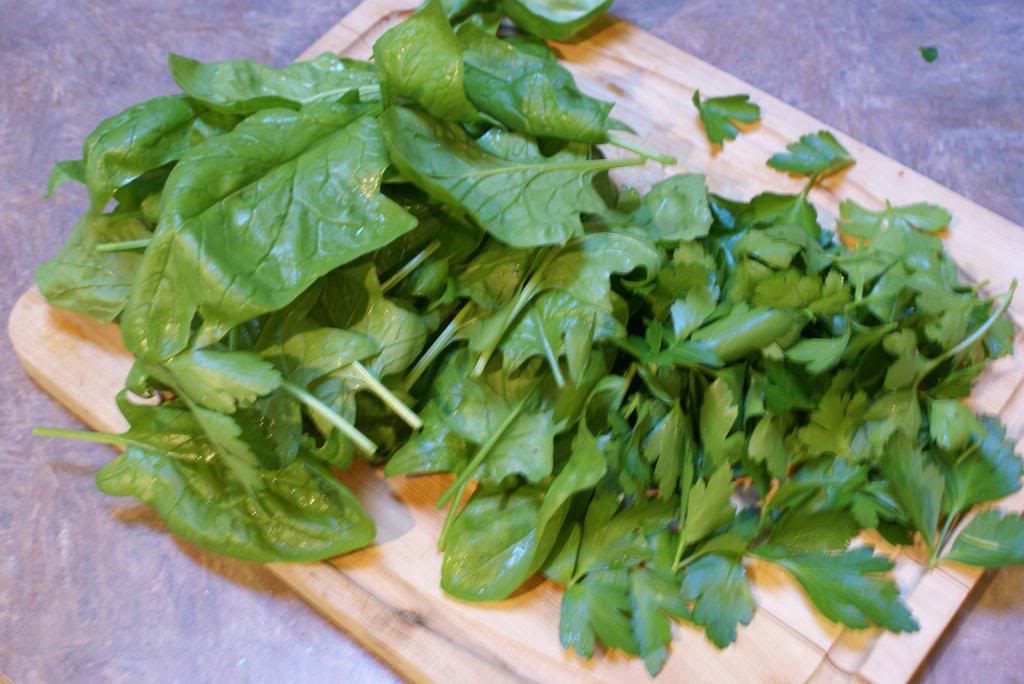 I chopped up all the spinach, parsley and basil and added it to 5 cups of rice on the stove (see recipe below).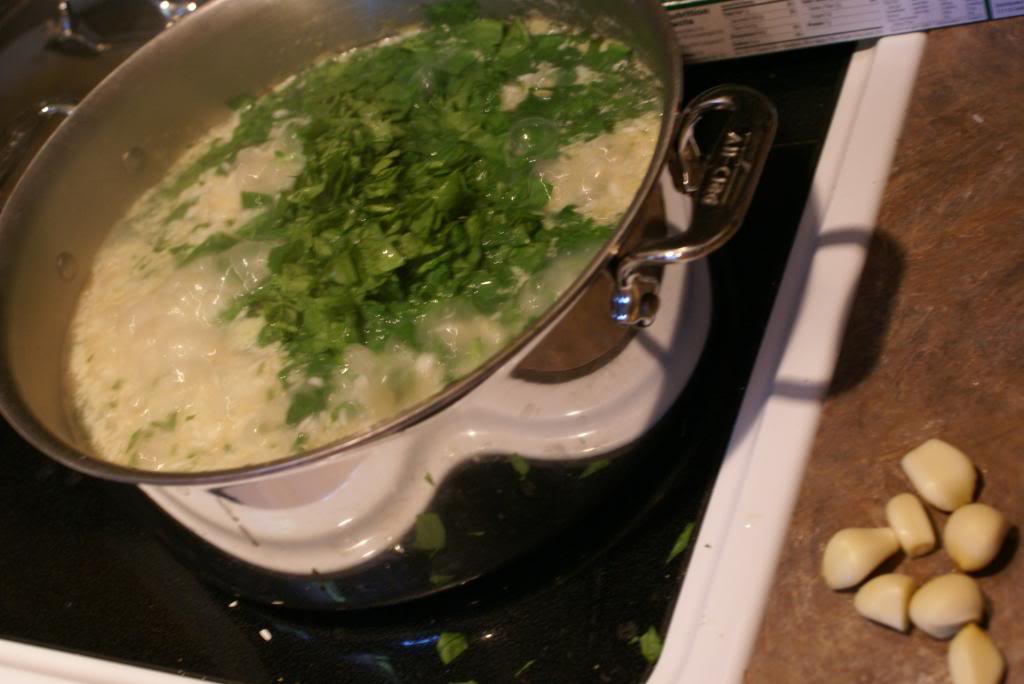 All mixed together…a HUGE batch of rice that I can use for at least 5 meals!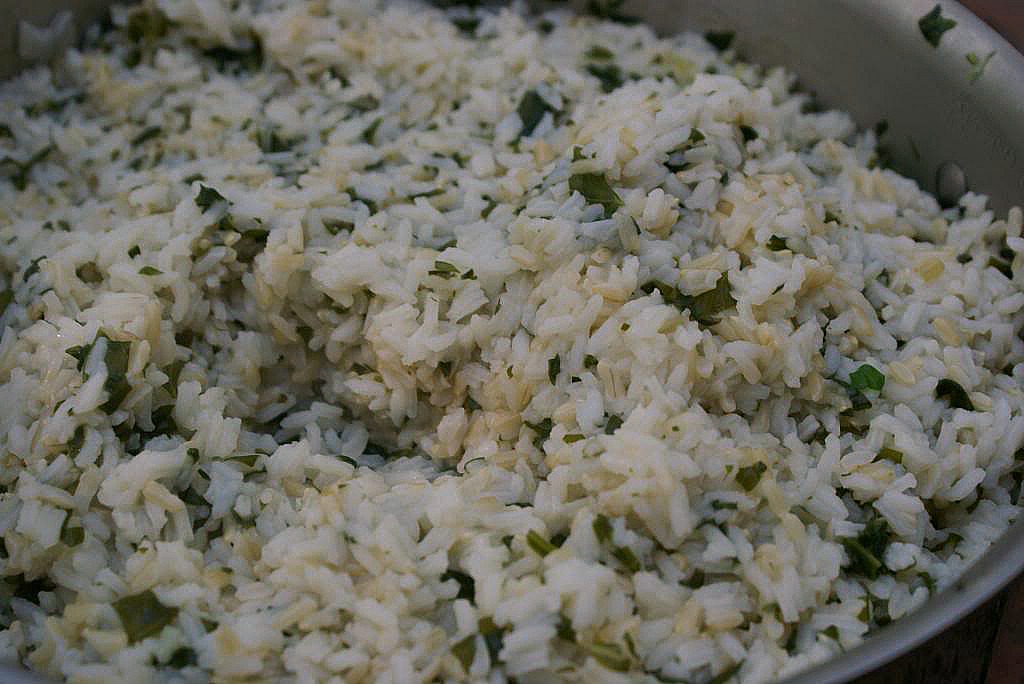 Rice cooked in a large batch can be frozen in meal size portions and thawed quickly, as part of a "fast summer meal!"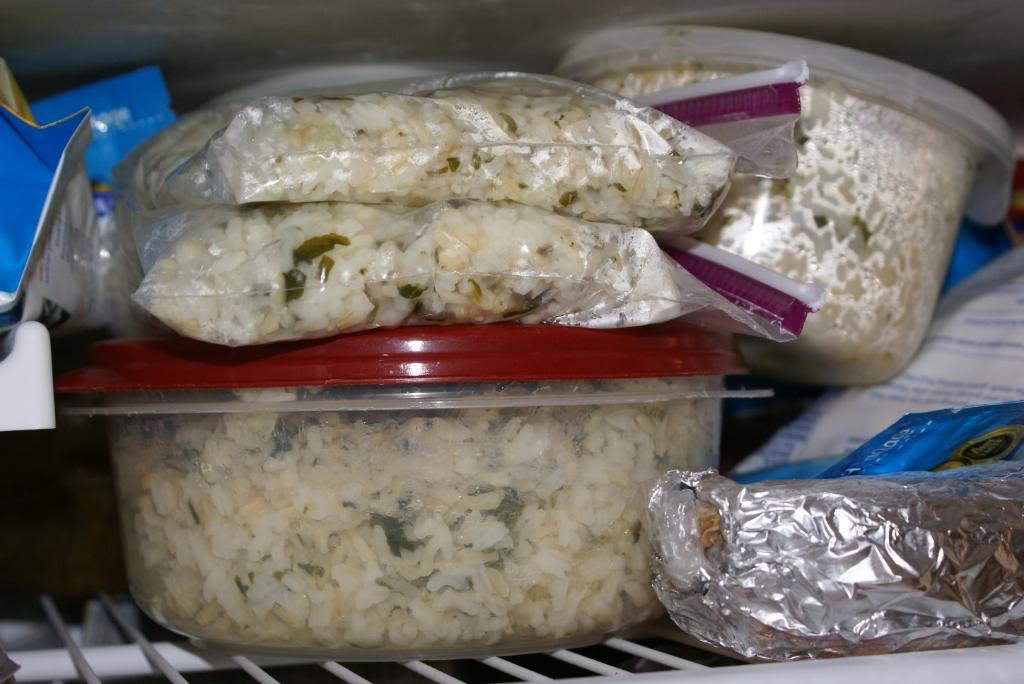 Rice with Garden Greens Recipe
Ingredients
2

cups

of brown rice ($.80)

3

cups

of white rice ($.60)

4

cups

raw spinach

2

cups

fresh parsley

Couple fresh basil leaves

7 garlic cloves ($.35)

Salt and pepper, to taste
Instructions
In large saucepan or Dutch oven, bring 12 cups of water to boil. Add 2 cups of brown rice and return to boil. Reduce heat to medium and cover. Let cook for about 30 minutes. After 30 minutes, add the 3 cups of white rice. Turn the heat back up and bring water back to boil. Reduce heat to medium and cover again. Let simmer for about 20 minutes, stirring often.

Chop spinach, parsley and basil. Add it to the cooked rice and stir through.

Add crushed garlic cloves and season with salt and pepper to taste.

Serve a portion of the rice for a meal. Let remaining rice cool while you eat. Then add it to freezer baggies or plastic containers and freeze in batches.