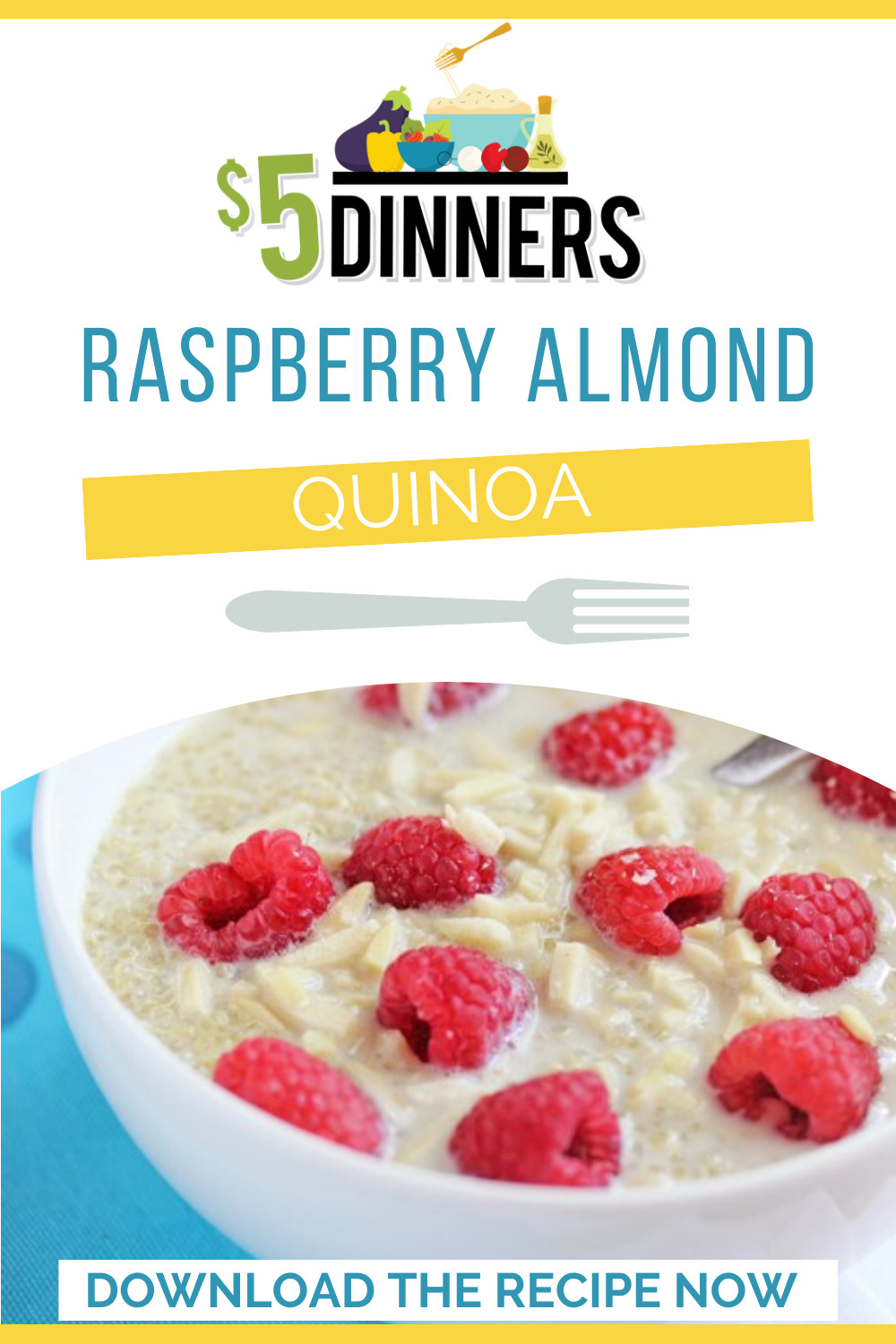 I recently decided to cut out all forms of white and brown sugar from my diet to find out if this elimination would help steady my energy level throughout the day. I'm proud to report that I went without sugar for the entire month of August and plan to continue down this path! I discovered a noticeable difference in my energy level, productivity, consistency and clarity in my thinking after going without sugar for several weeks.
Eliminating sugar was not an easy task. Preparing lunch was not too bad. I usually prepared salads with homemade vinaigrette and grilled chicken. Dinner was also easy since I don't usually prepare meals that contain a lot of sugar. However, I quickly figured out that I'd have to be a little creative with meals for breakfasts. Since most packaged breakfast cereals contain sugar (even the plain varieties), I have learned to make quick from-scratch breakfast meals using eggs, oats or quinoa, which is a very good source of magnesium.
While it does take 15 minutes for quinoa to cook, I have learned a couple of ways to make the most of this time.
Make a large batch. Portion the cooked quinoa into small, single-serve proportions, place them in reusable containers like Ziploc® Brand Containers and leave in the refrigerator for up to five days. When you are ready to eat, mix in other ingredients you want after you reheat the single-serve bowl and voila breakfast in minutes!
Prepare first thing in the morning. Began preparing the quinoa just after you wake up and go about your morning routine while it's cooking. Get the children's breakfast ready, finish packing lunches, check backpacks for homework, etc. Within 15 minutes of checking off you're morning to-do list, you're cereal will be ready!
Raspberry Almond Breakfast Quinoa is my favorite. Here's the recipe:
A delicious way to start your day!
Ingredients
1

cup

quinoa

1/4

cup

unsweetened almond milk (regular milk will also work)

1

tbsp

maple syrup or honey

Handful of raspberries

Handful of chopped almonds

Dash of cinnamon
Instructions
Rinse the quinoa with cold water.

Bring 2 1/4 cups of water to a boil.

Once the water begins to boil, add the one cup of quinoa, return to bubbling, reduce the heat, then cover and cook for 15 minutes.

Scoop the cooked quinoa into serving bowls. Add the milk, sweetener, raspberries, chopped almonds and cinnamon and serve.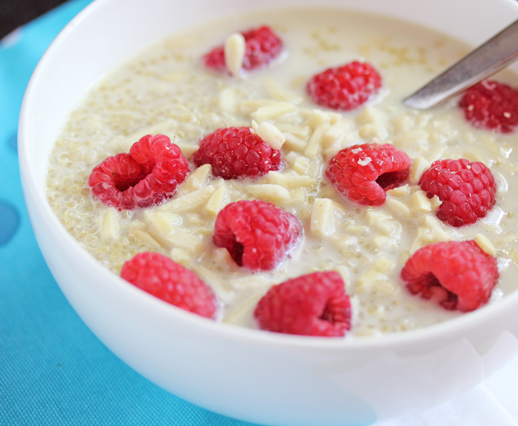 What quick and easy tips do you have for getting a breakfast from scratch to the table on busy mornings?