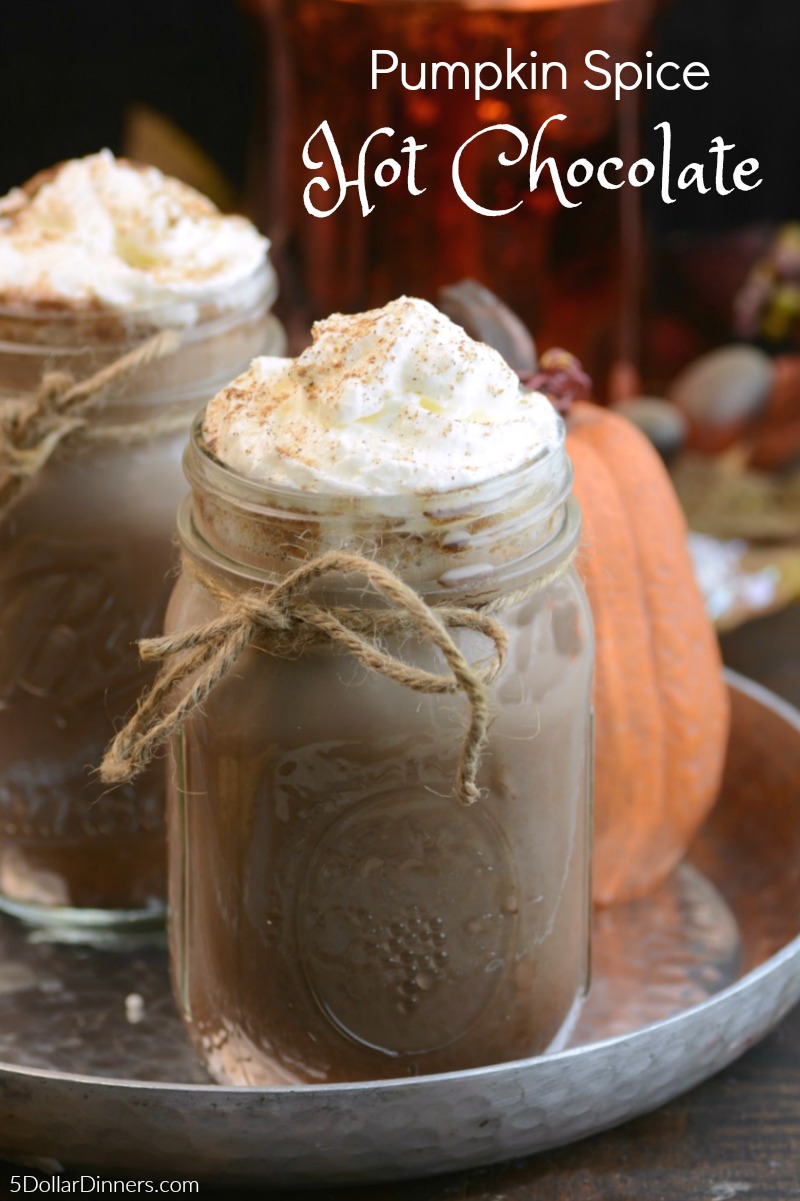 Our Homemade Pumpkin Spice Latte has been getting rave reviews from our $5 Meal Plan members. It was on the menu recently and everyone who has tried it LOVES it. But I know that not everyone drinks coffee…and not everyone wants to give their kiddos coffee (mine don't need any extra energy or caffeine!!!).
So today, I'm sharing an amazing recipe for Pumpkin Spice Hot Chocolate. It's delicious and tasty way to spice up a regular cup of hot chocolate…and perfect for the holiday feasts and days that we have coming up!
Hope this warm cup of Pumpkin Spice Hot Chocolate keeps your hearts warm, your bellies happy and your taste buds tingling!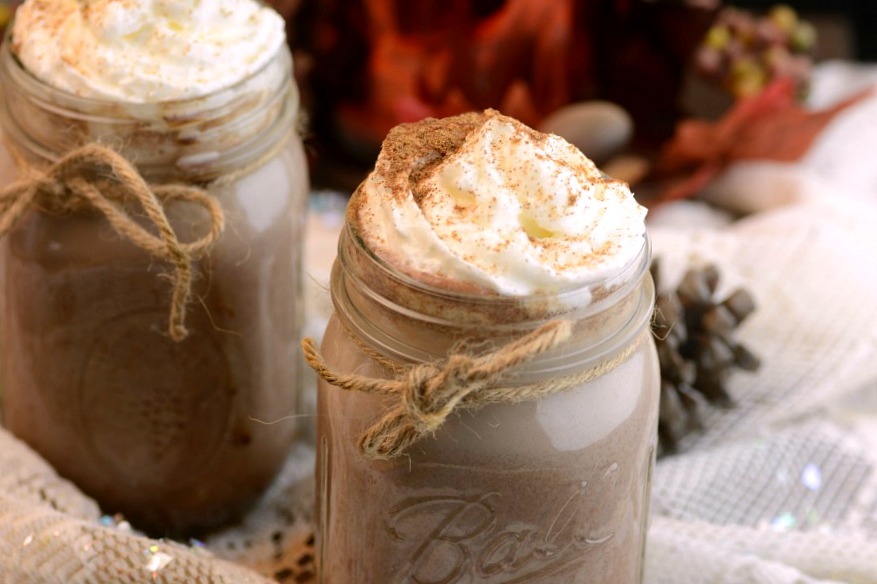 The perfect warm drink for pumpkin lovers!
Ingredients
4

Tbsp

pumpkin puree

4

cups

whole milk or half n half

4

Tbsp

cocoa powder

1

Tbsp

pumpkin pie spice

Whipped topping, for garnish
Instructions
In a small saucepan warm milk (or half n half) on medium heat. Do not bring to a boil.

Whisk in pumpkin puree, pumpkin pie spice, and cocoa powder until smooth.

Continue cooking 1-2 minutes, not letting it boil.

Serve Pumpkin Spice Hot Chocolate poured into two large mugs and topped with whipped topping.