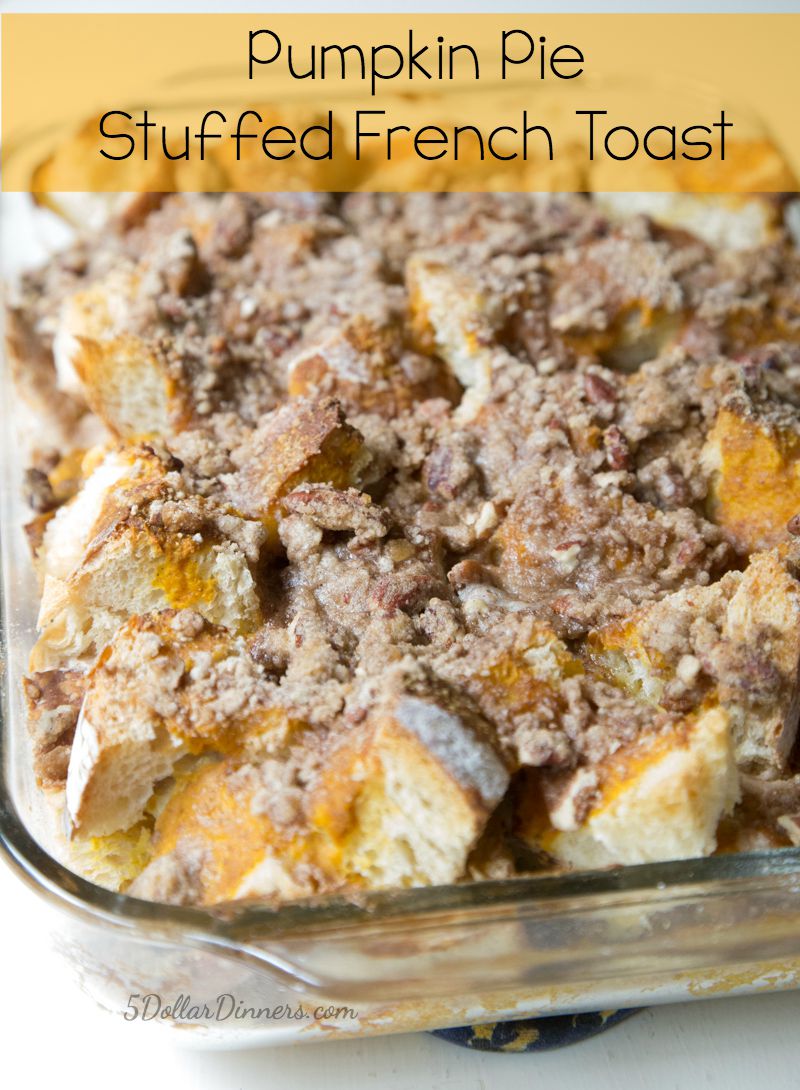 This right here.
Ridiculously delicious.
I'm not gonna lie…it's a little bit of a production to get it all together. (It takes 3 bowls and a 9×13.) But it's so totally worth it.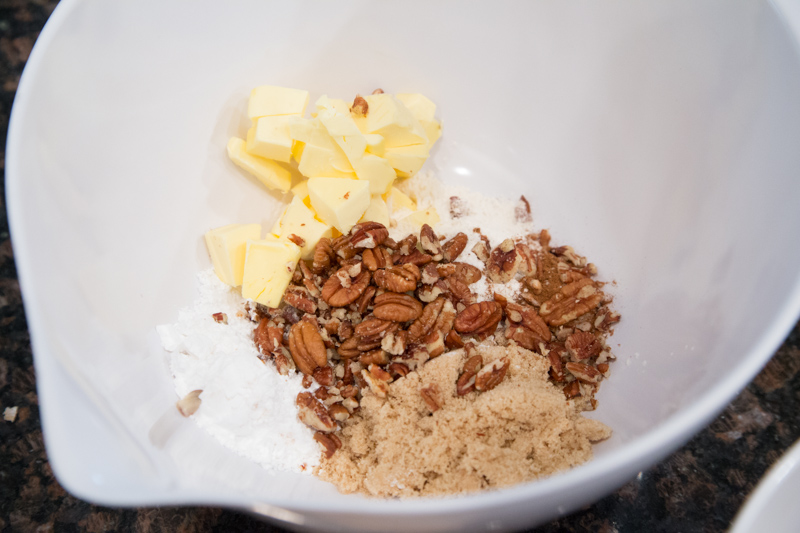 Here's the topping in bowl #1.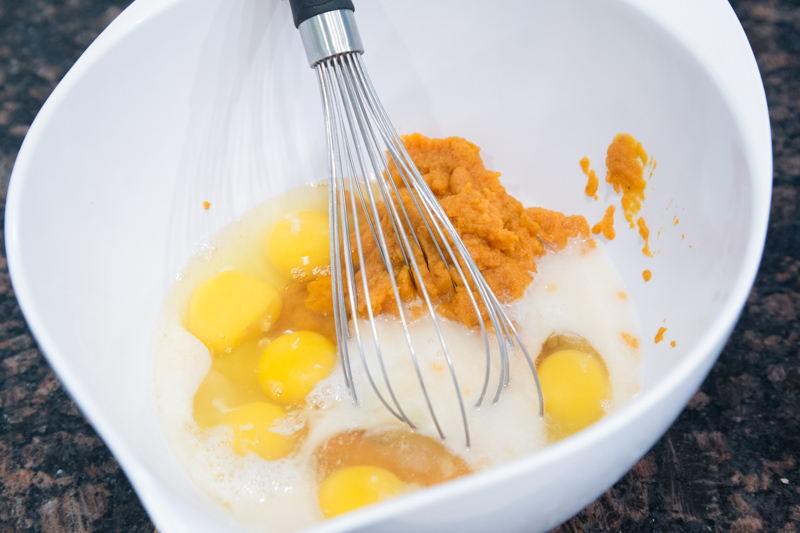 Here's the egg-pumpkin mixture in bowl #2.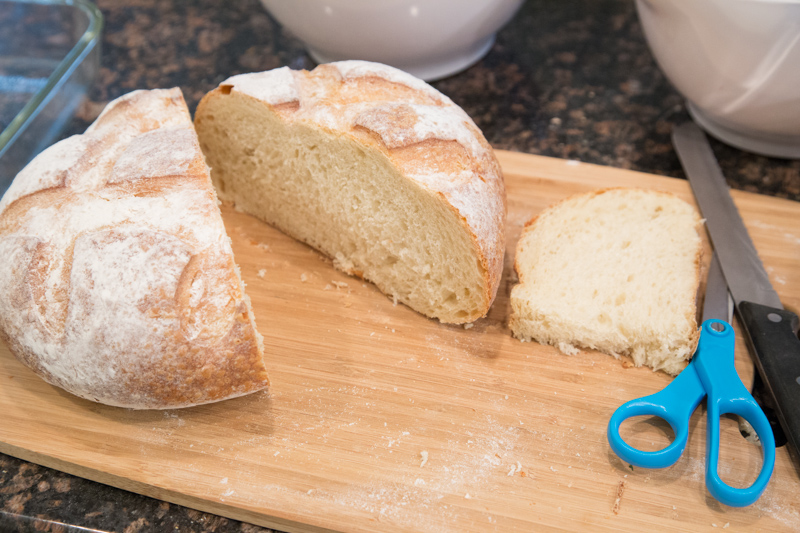 Here's the bread, ready to be cut up into pieces.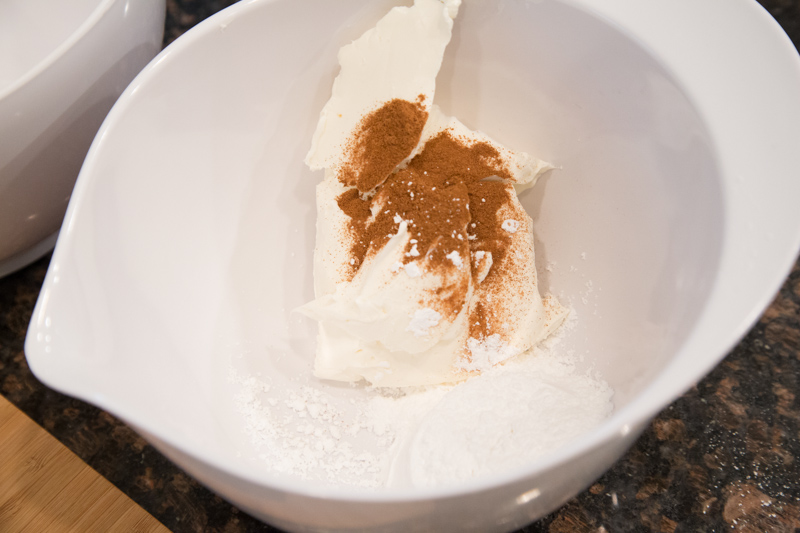 Here's the cream cheese 'filling' that goes between the bread layers.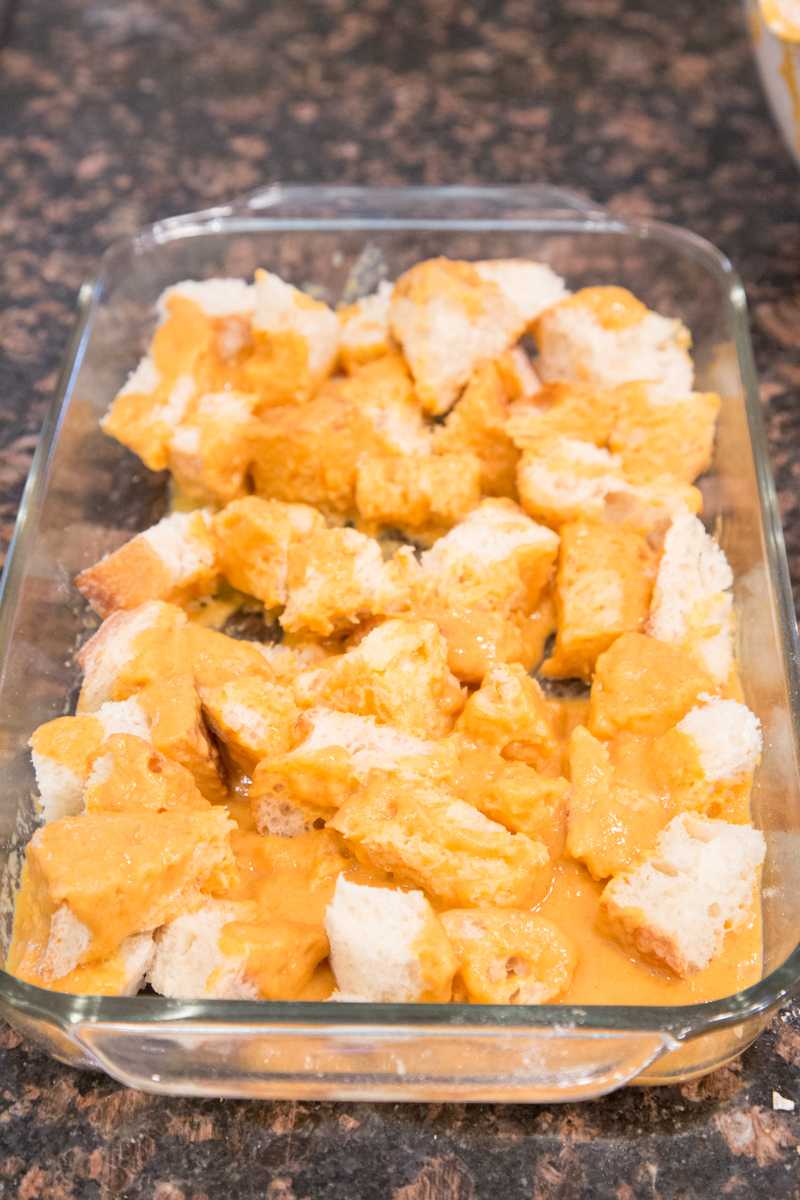 So I was periscoping this and forgot to take pictures, but here's how it works…
Bread layer.
1/2 of the egg-pumpkin mixture on the bread.
Spread-dollop the cream cheese on top.
Bread layer.
1/2 of the egg-pumpkin mixture on the top.
Finally, sprinkle the topping.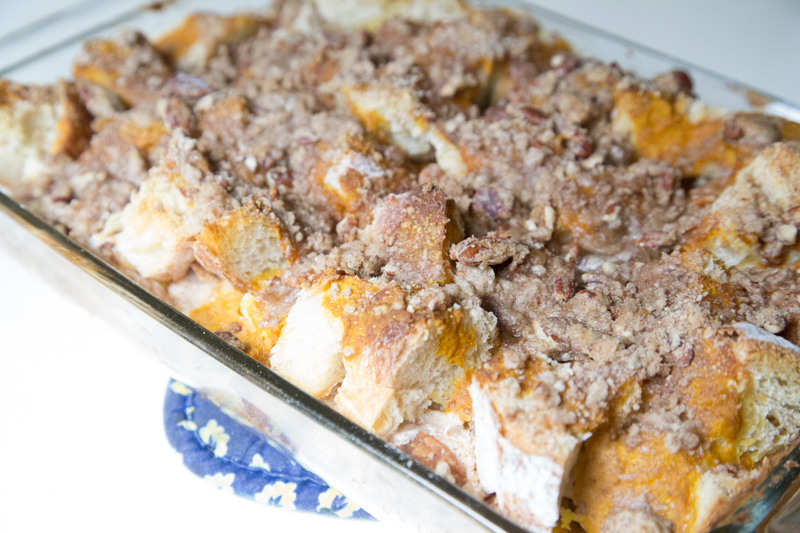 Here's what it looks like right out of the oven.
So ridiculously delicious. I think I'm putting this on the menu for Christmas morning. It's never too early to decide these things. 🙂
Simple and delightful! Perfect for fall brunch!
Ingredients
1

lb.

French bread loaf, cut into bite size pieces

1 1/2

cups

milk

15

oz.

can pumpkin puree

6

eggs

2

tsp

pumpkin pie spice

1

tsp

vanilla extract

8

oz.

cream cheese, softened

1/4

cup

powdered sugar

1 1/2

tsp

cinnamon, divided

1/4

cup

flour

1/4

cup

brown sugar

3

Tbsp

powdered sugar

1/2

cup

chopped pecans

6

Tbsp

cold butter, cut into cubes

Fresh fruit, as side dish
Instructions
Lightly spray a 9x13-inch glass baking dish with non-stick cooking spray. Add half of the bread pieces to make a single layer in the base of the dish.

In a mixing bowl, whisk together the milk, pumpkin puree, eggs, pumpkin pie spice and vanilla. Pour half of this mixture over the bread in the dish.

In a small mixing bowl, cream together the cream cheese, powdered sugar and 1/2 tsp cinnamon.

Spread or dollop the cream cheese over the bottom layer of bread and egg mixture.

Add the remaining bread pieces over the cream cheese layer and pour the remaining egg mixture evenly over the second layer of bread.

In another small bowl, add the flour, brown sugar, powdered sugar, 1 tsp cinnamon and chopped pecans. Combine and then add the cold butter pieces and cut in with a pastry blender or 2 knives. Sprinkle the topping over the top of the casserole. Chill in the fridge for at least an hour, or overnight.

Bake at 350 F for 40 to 45 minutes, or until topping is golden brown and eggs have cooked through.

Serve Pumpkin Pie Stuffed French Toast with fresh fruit.