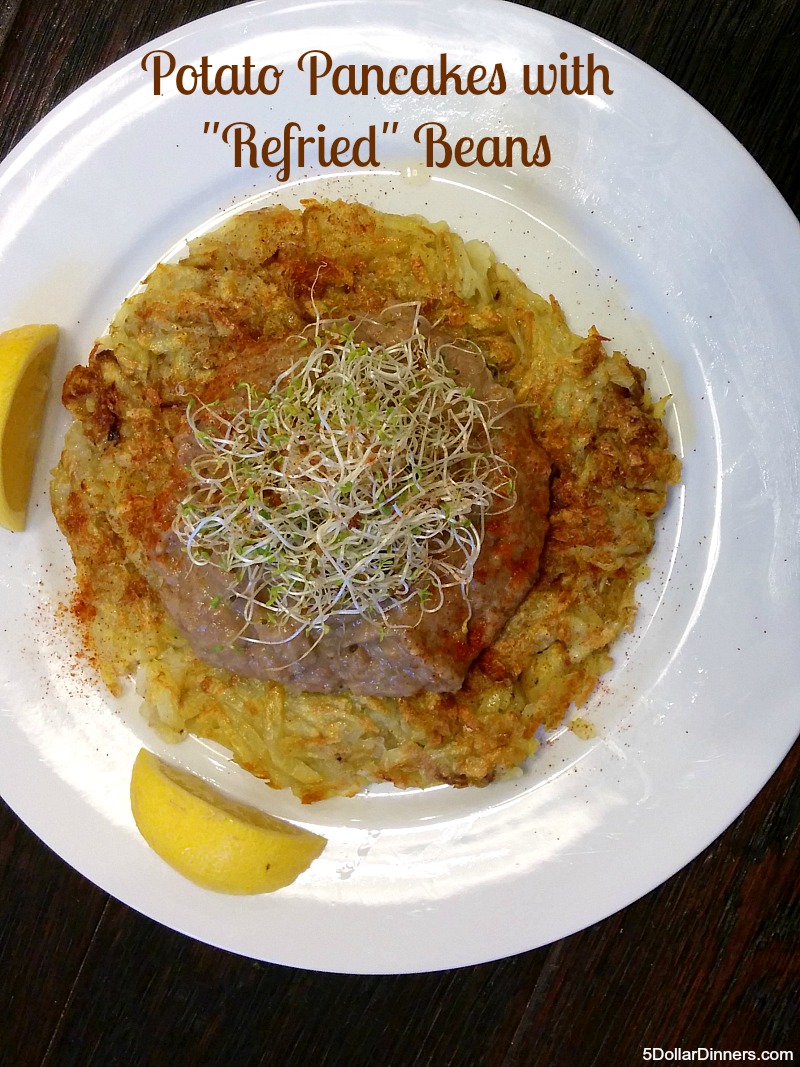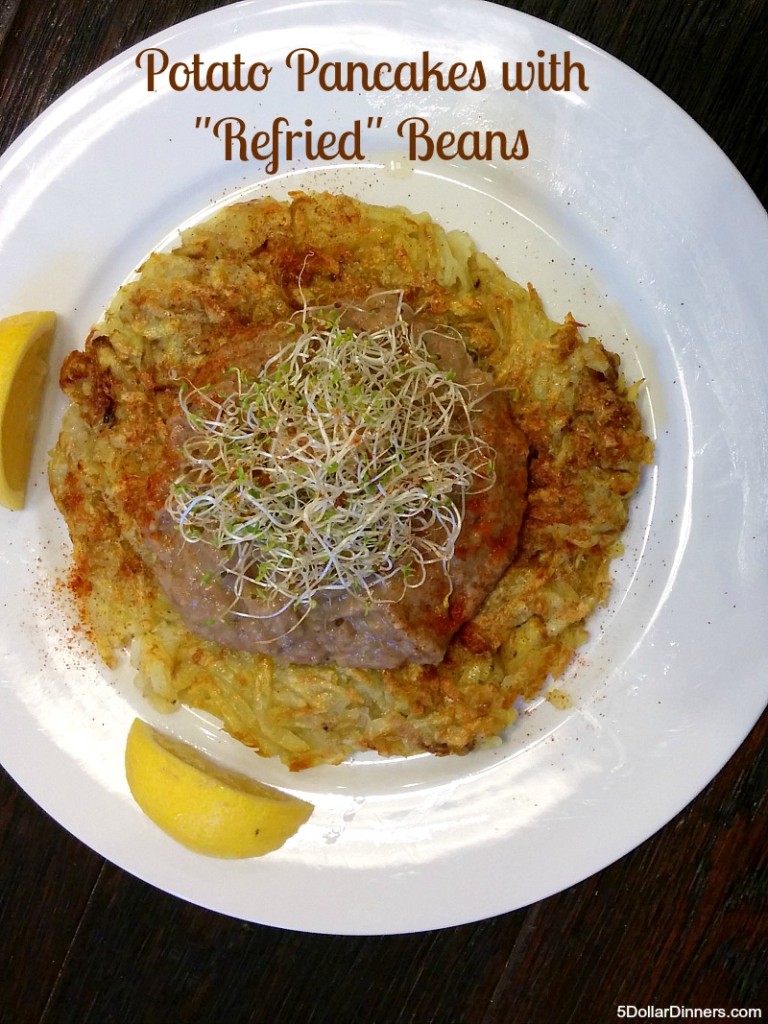 Many years ago, on my first trip to Europe, my in-laws took me to a restaurant built around potatoes. Everything had potatoes. That one experience opened my eyes to what potatoes can do. And I've since experimented, but never as much as I wished.
Potato pancakes are such an easy workhorse. You can put almost anything sweet or savory on top of them. If you're looking for something cheap and your family is over rice for a few days, look toward potatoes to fill the void.
Just like I did here.
Budget-friendly, easy dinner!
Ingredients
4

cups

shredded potatoes, about 2 medium potatoes

1

Tbsp

olive oil

15

oz

can pinto beans, drain and rinse

Sprouts or other salad-topping

Garnish: paprika, lemon or lime wedges, sour cream or cheese

Salt to taste
Instructions
Turn the stovetop on medium-high and film an 8-inch non-stick pan with oil.

Working quickly, shred the potatoes and squeeze the water out of the them.

Add the potatoes to the hot pan, and stir to coat.

Cook the potatoes, stirring occasionally for about 10 minutes until the potatoes soften.

Spread the potatoes evenly over the pan and press them down. Cook about 10 minutes or until the edges are brown when you gently lift the sides.

Salt the top of the pancake generously.

Flip the pancake over onto a dinner plate,then slide the pancake uncooked-side-down back into the pan.

Cook another 10 minutes or until brown.

Blend the beans in the blender.

Flip the cooked pancake onto a serving plate. Pour beans on top.

Add salad of choice. Garnish to taste, and enjoy.