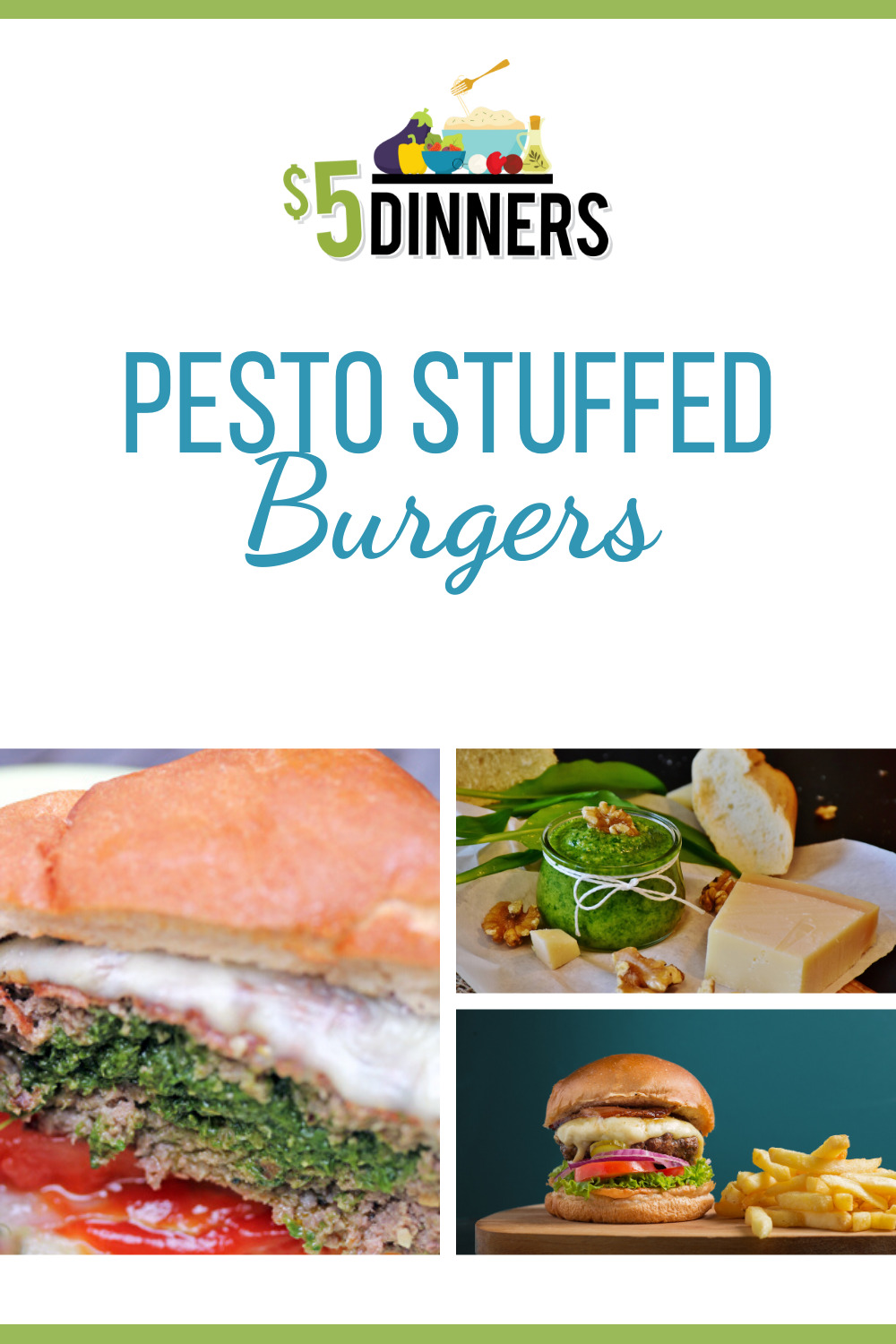 I've been dreaming about these burgers for a while. A long while…ever since the Inside Out Cheeseburgers from last summer. I've been pondering what other delicious things could go inside of a burger…why not pesto!?!
A little homemade pesto.
Some provolone cheese.
A tomato, sliced just moments after picking from the garden.
All together as a burger…grilled to perfection.
Talk about a serious party of flavors in your mouth!!!
All the best ingredients, grilled together to perfection!
Ingredients
1 1/2

lb

ground beef or chuck

1

Tbsp

steak grill seasoning

4

Tbsp

store bought or homemade pest

4

slices

provolone cheese

Tomato, lettuce, onion (whatever fixins you like)

Ketchup, mayo (whatever condiments you like)

Whole wheat buns

4

Corn cobs
Instructions
In a mixing bowl, combine the meat and steak grill seasoning. Form 8 thin, thin, thin, wide, wide, wide patties. (Remember, burgers shrink quite a bit when they grill. The patties I made were 5" in diameter.)

Place 4 of the patties on a large plate or serving platter. Add 1 Tbsp of homemade pesto to each patty. Then top of the other 4 patties and pinch the meat around the edges to keep the pesto from oozing out.

Grill for 10 to 15 minutes, or until cooked through. Cooking time may vary depending on thickness of your burgers and temperature of the grill.

Boil, microwave or grill the corn.

Serve Pesto Stuffed Burgers with your favorite fixins and corn or other vegetable.