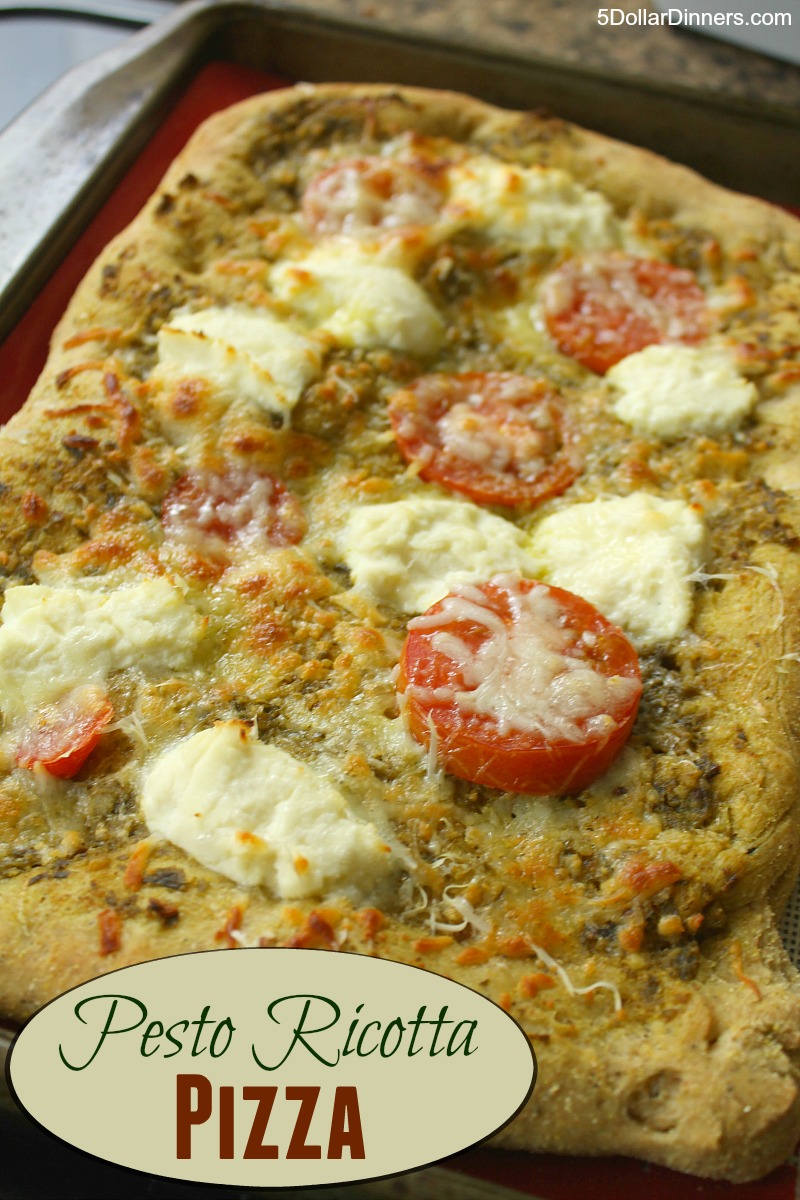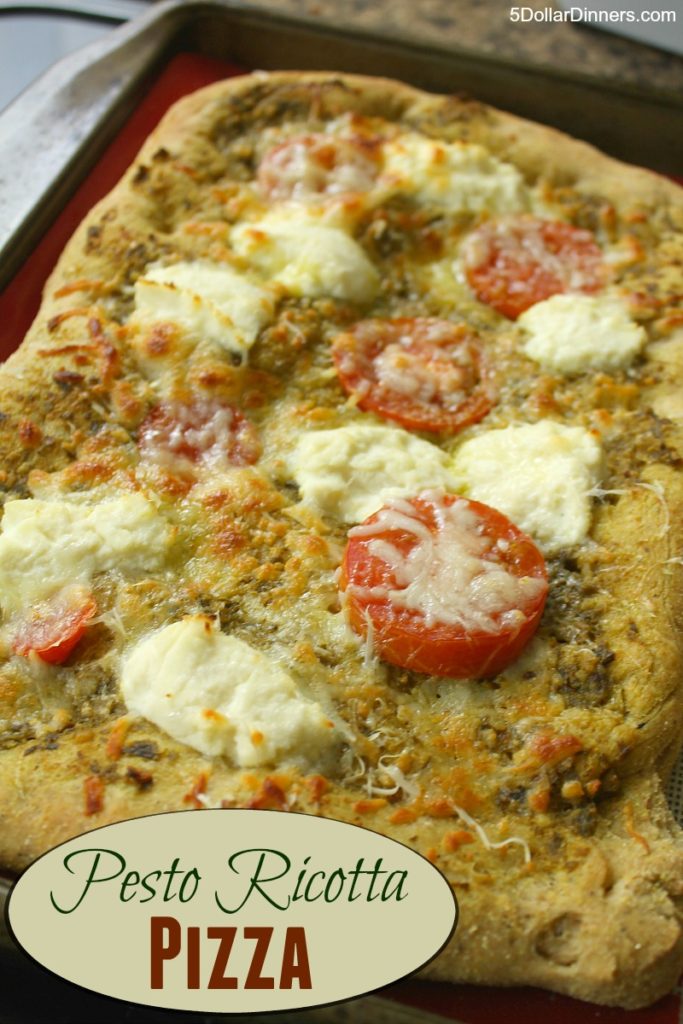 Holy flavor load…this pizza has it all! It's got the creamy from the ricotta, and the punch of fresh herb-i-ness from the pesto, and the perfect balance of salt from the Parm and garlic from the…well, the garlic.
Seriously, can you taste it yet?!?
Make this amazing pizza with a homemade crust (it's definitely cheaper this way!!!) or grab a pre-made crust from the store to make it! Whichever you choose, in the end it won't matter because you'll have fallen in love with the flavors from the toppings.
Here's to a delicious next pizza night! *clink*
Nothing is better than homemade pizza!
Ingredients
1

Whole Wheat Pizza Dough or store bought pizza crust

1/2

cup

garlic basil pesto

2

Roma tomatoes

sliced

1

cup

ricotta cheese

2

cups

shredded mozzarella cheese

1/2

cup

grated Parmesan cheese

1/4

cup

butter

1

tsp

minced garlic
Instructions
Prepare the pizza dough according to instructions.

After the pizza is rolled out onto the pizza stone, bake it at 400 degrees for 10 minutes.

Remove the pizza from the oven and spread the pesto over the dough to within 3/4 inch of the dough edge. This will leave a good outer crust.

Evenly distribute the sliced Roma tomatoes on the pesto. Spoon the ricotta between the tomatoes. Don't spread it. Just let it stay gently mounded.

Return the pizza to the oven for 8 to 10 minutes, or until cheese has melted. Serve warm.