Lovely colors and even lovelier flavors in this easy sandwich for dinner idea!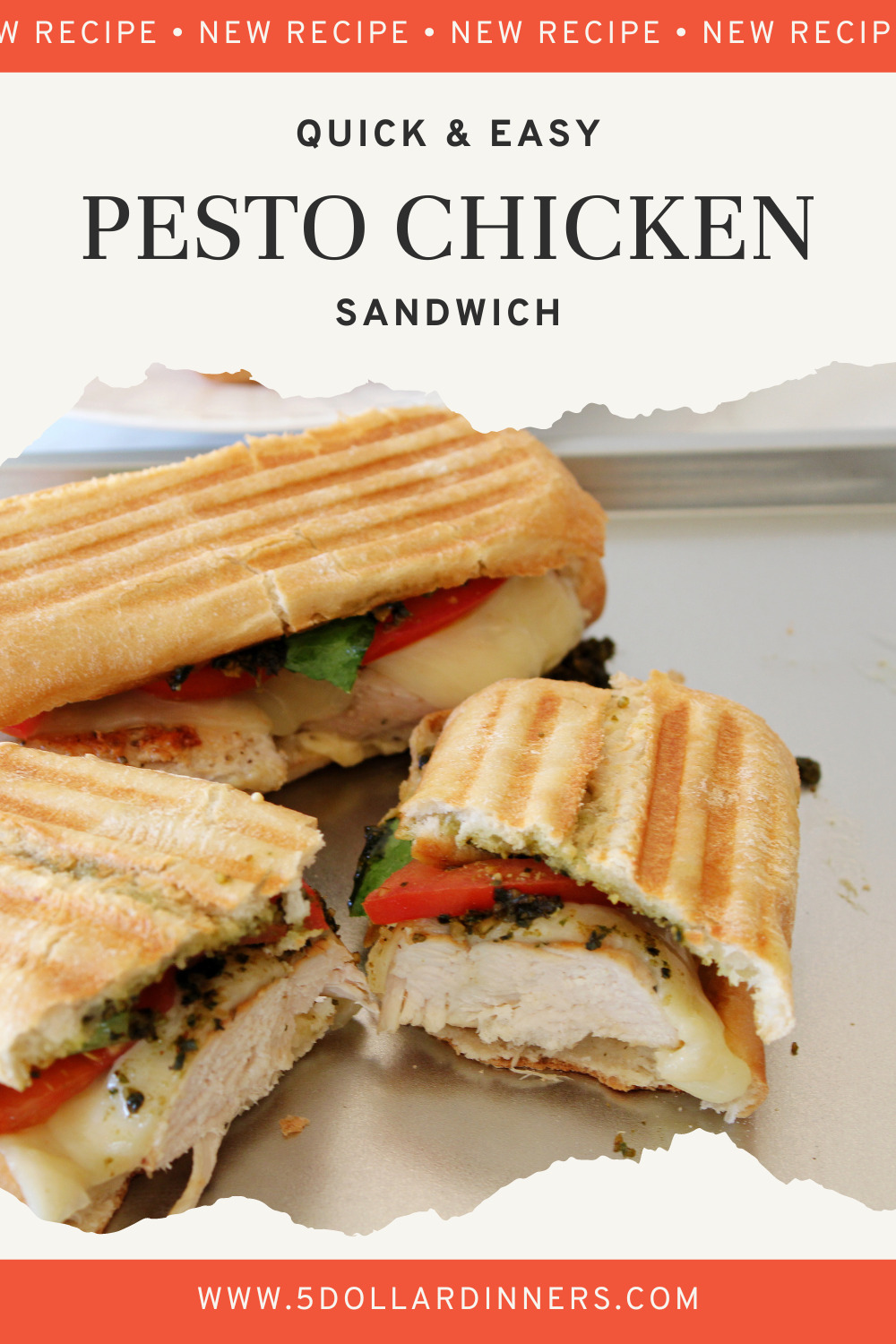 How to Make Pesto Chicken Sandwiches
Below is a photo tutorial of how to make these Pesto Chicken Sandwiches!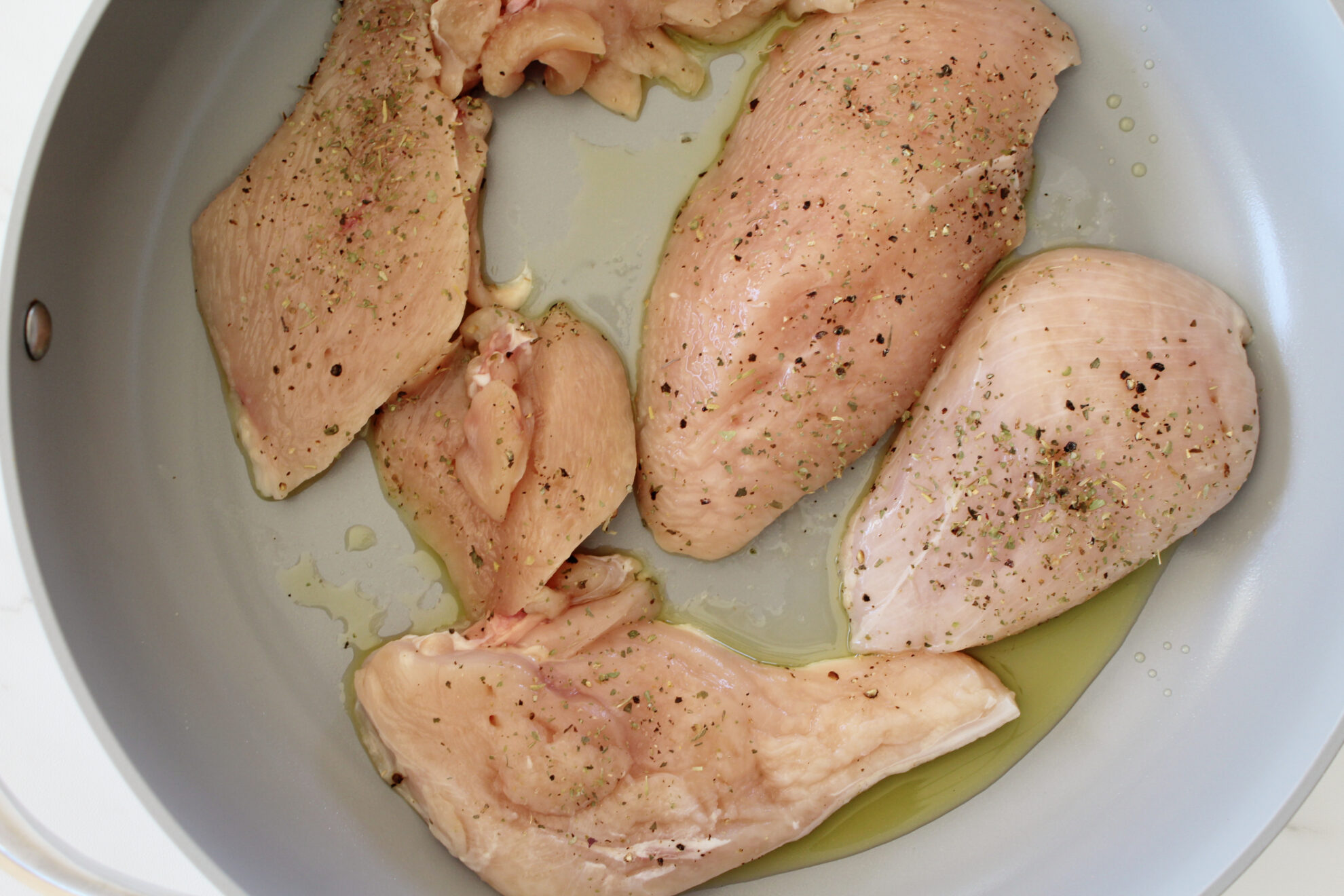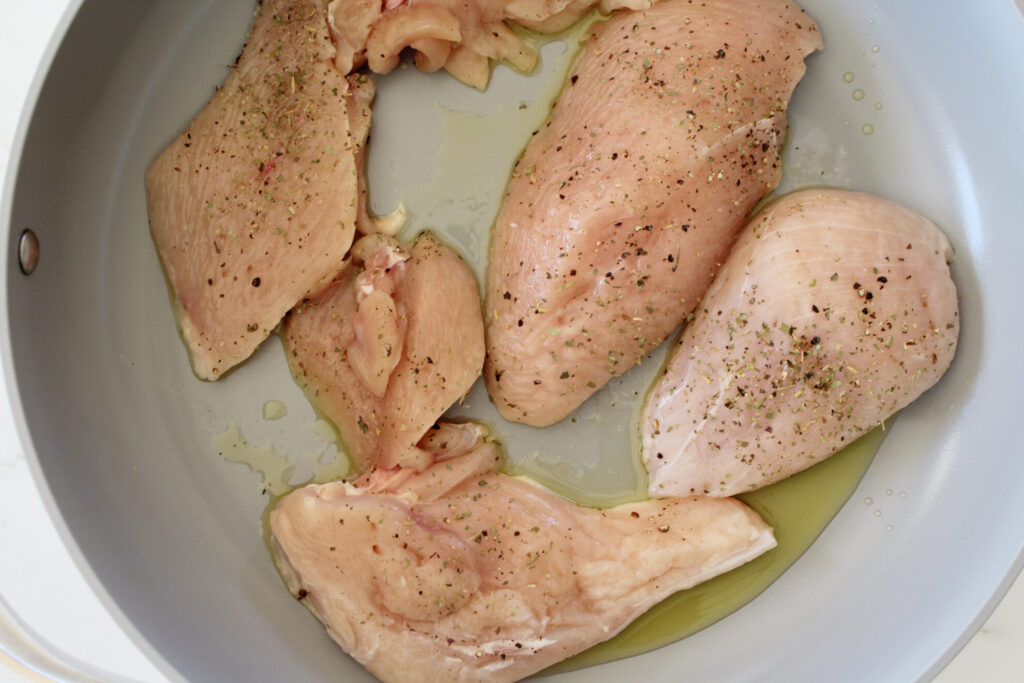 Cut the chicken into thin cutlets.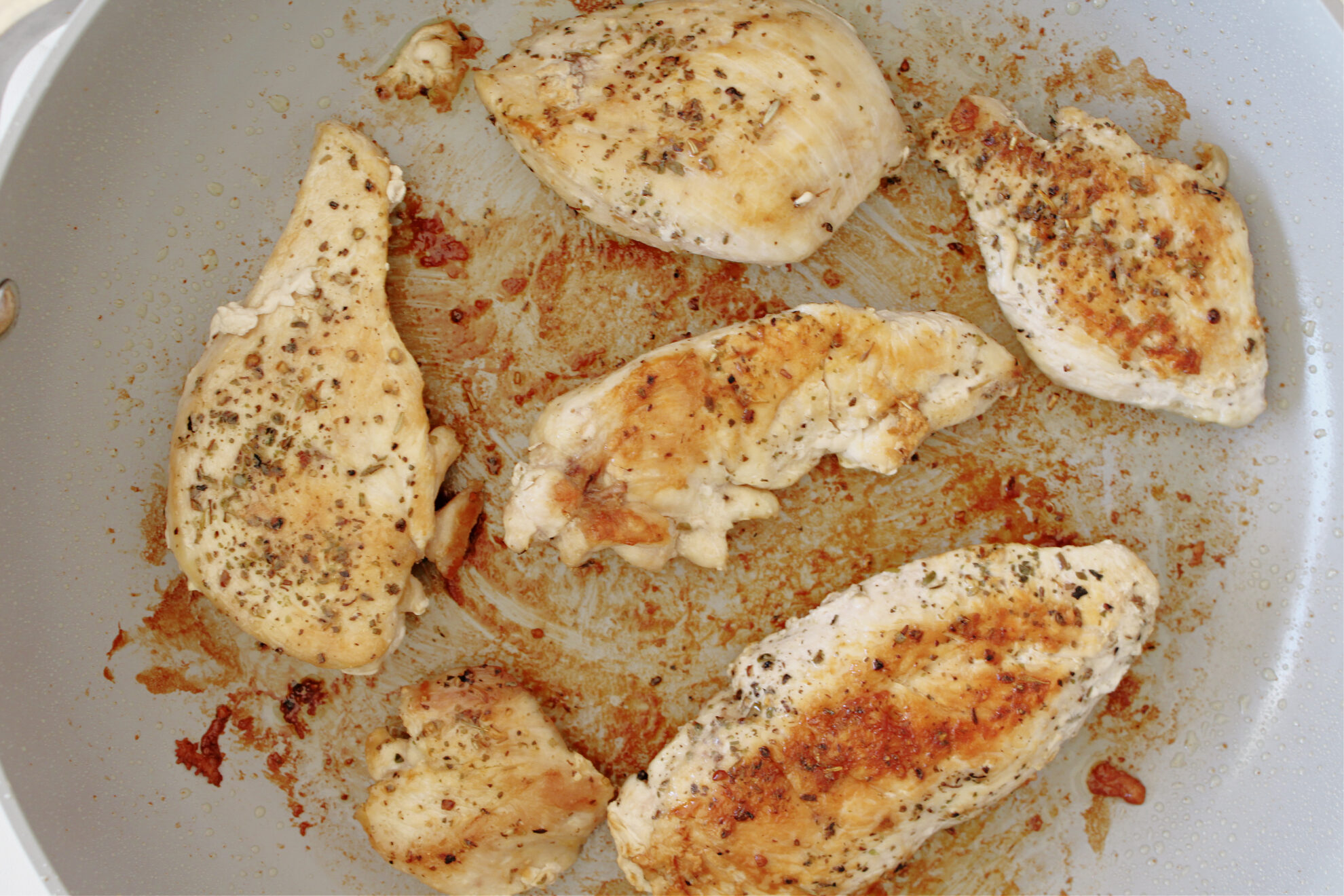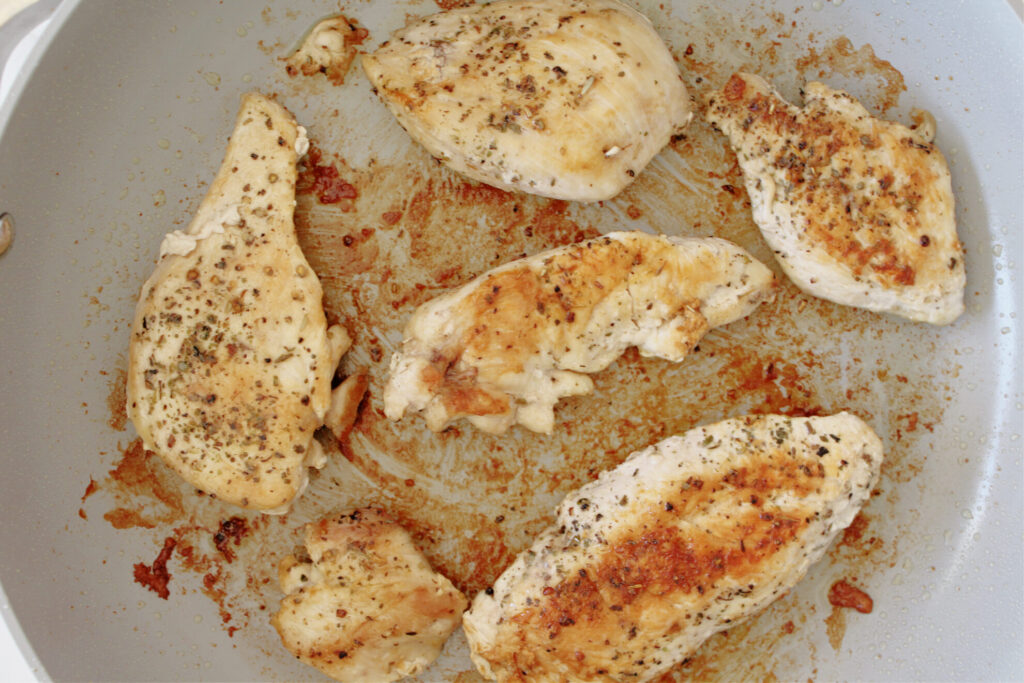 Season and saute in olive oil until cooked through.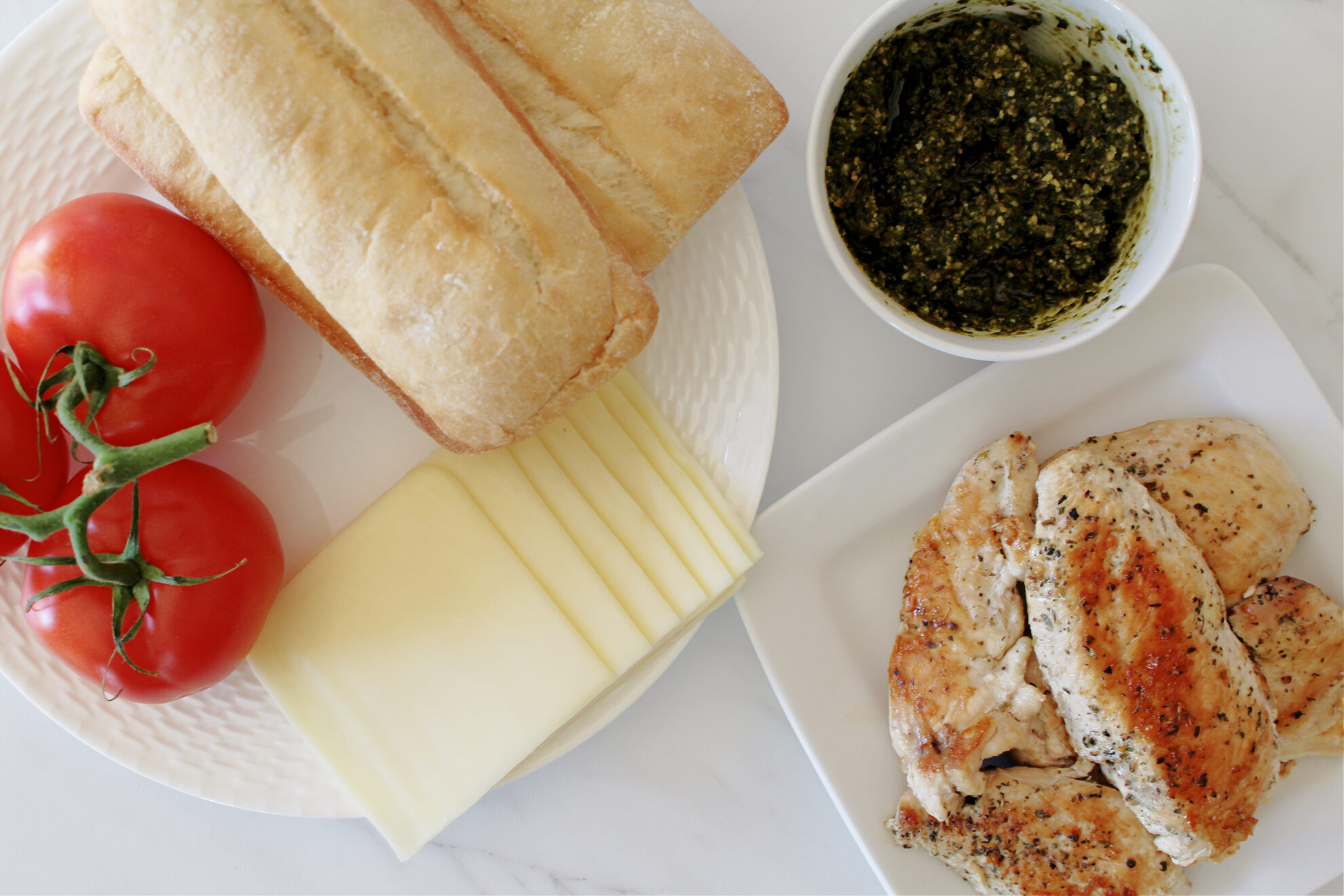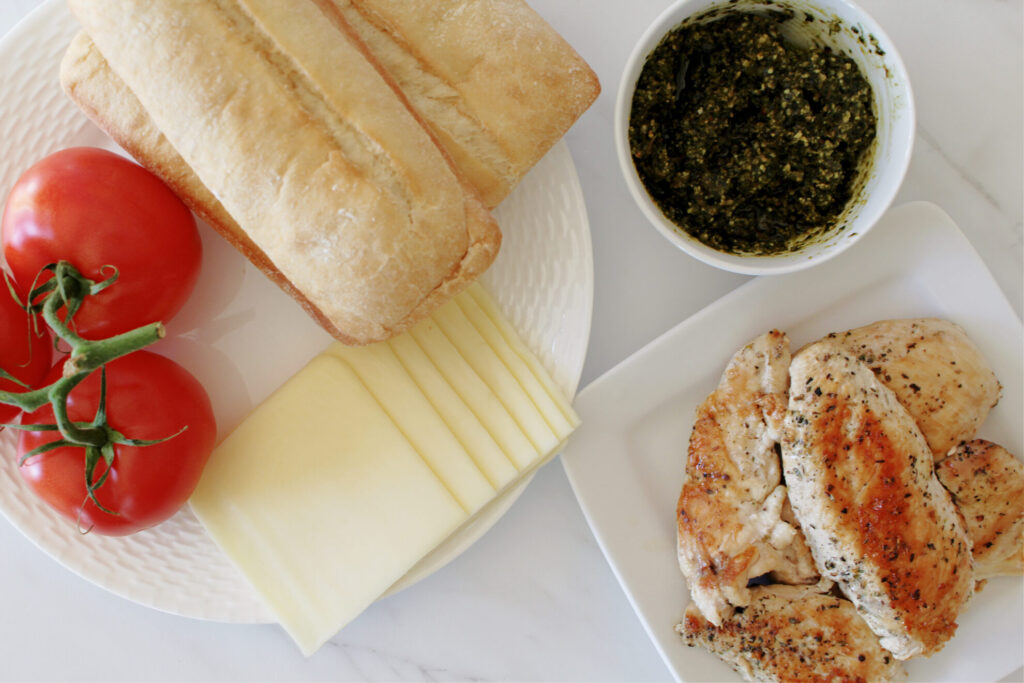 Gather your ingredients and prep to assemble the sandwiches.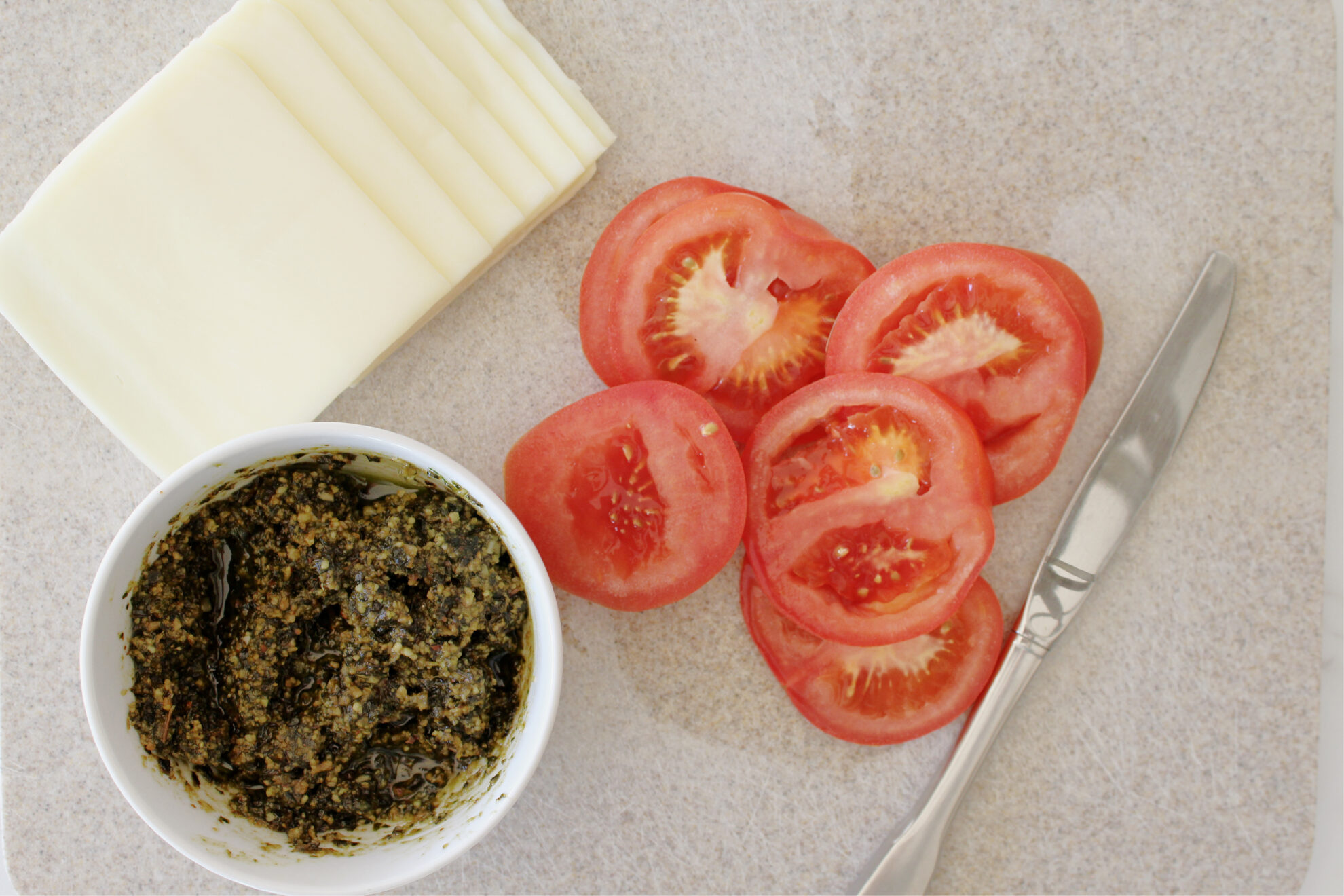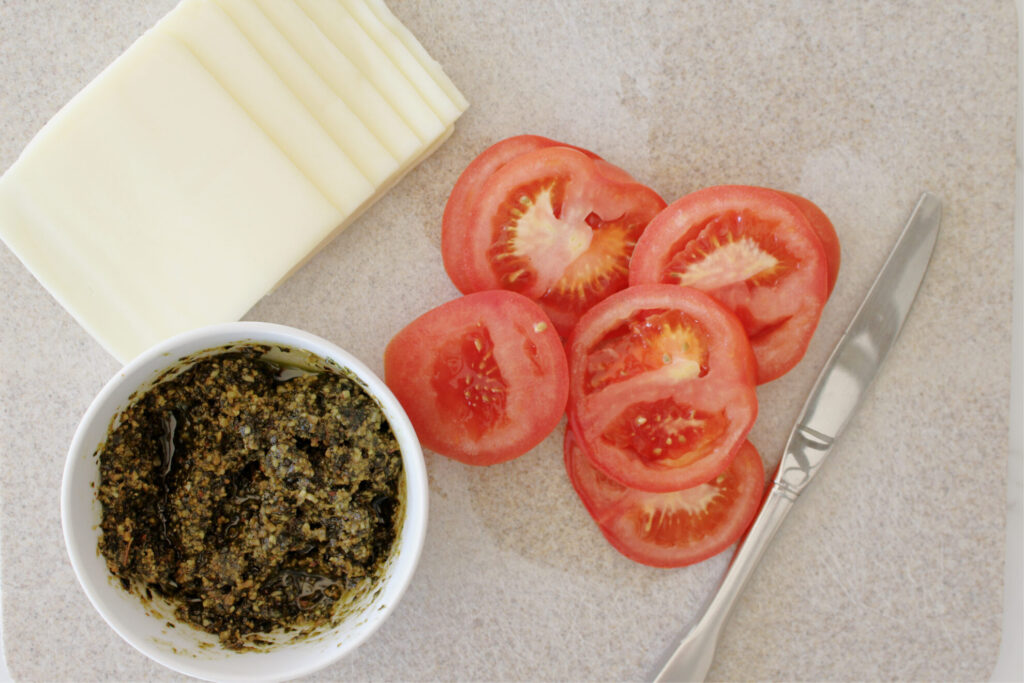 Spread mayo and pesto onto the insides of the ciabatta rolls.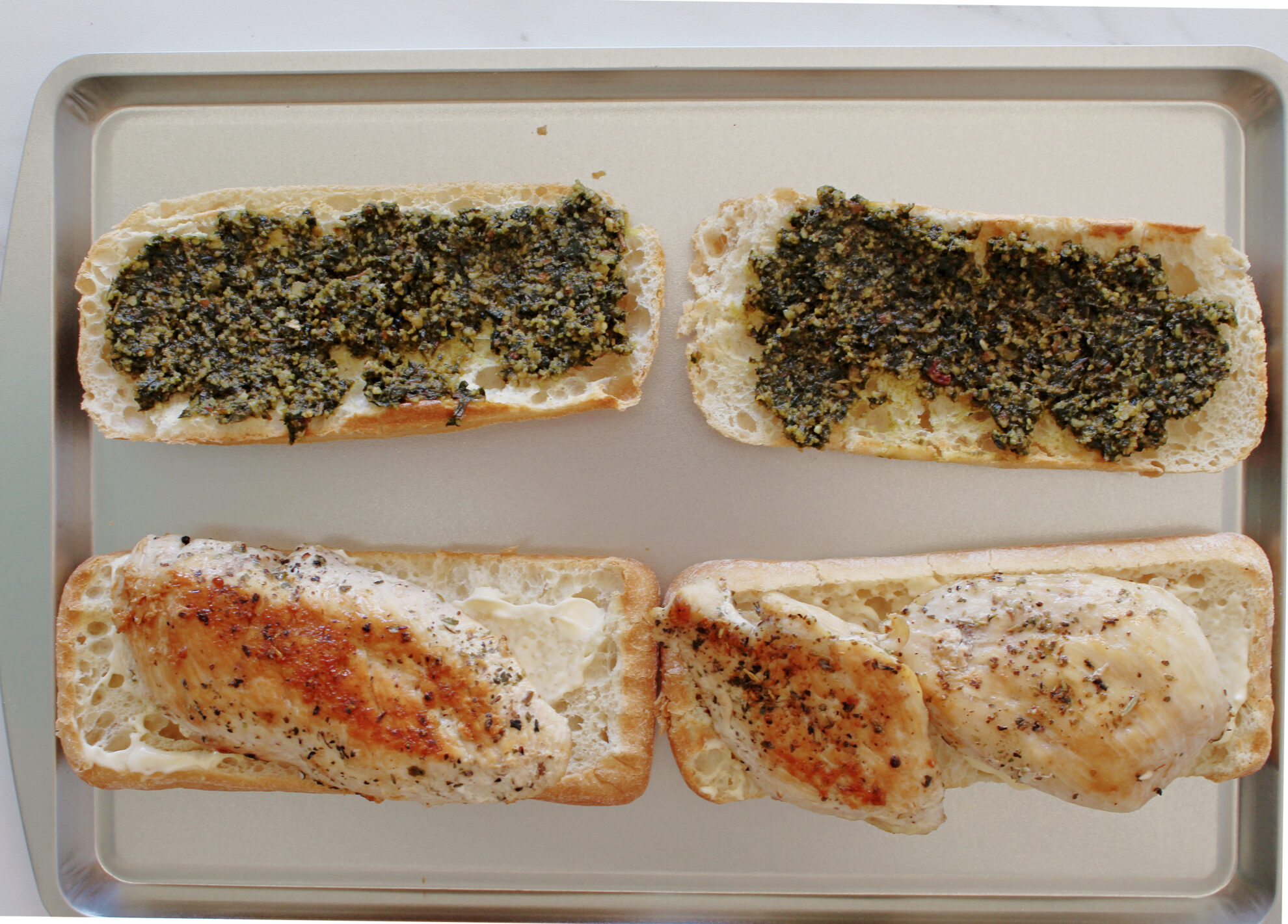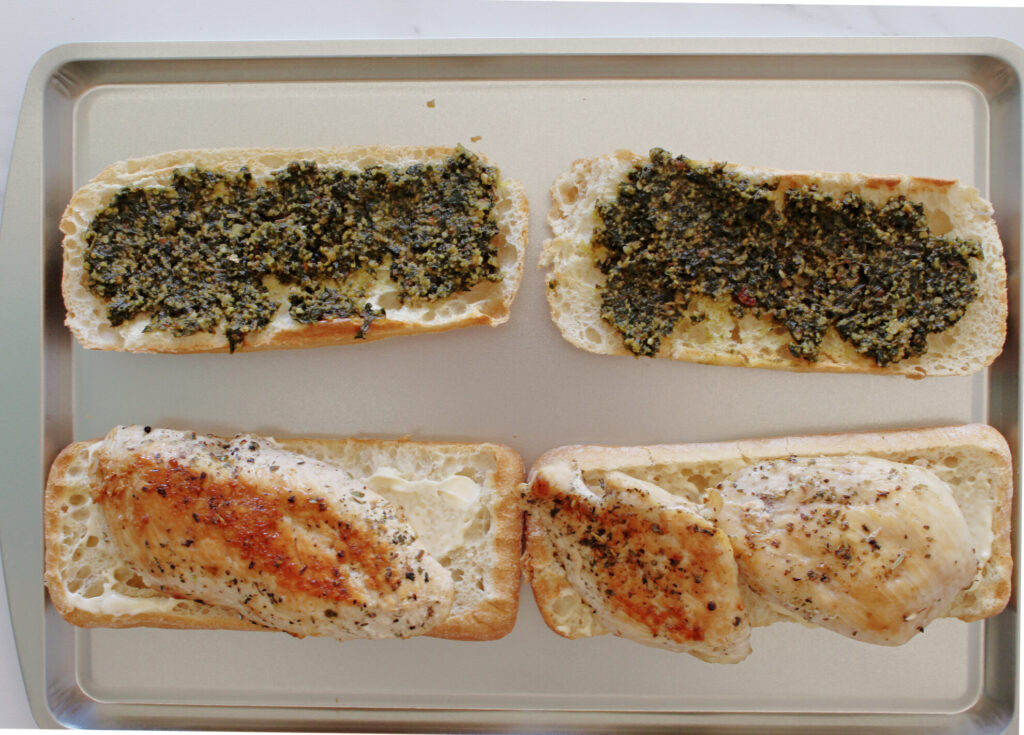 Add the chicken and cheese slices.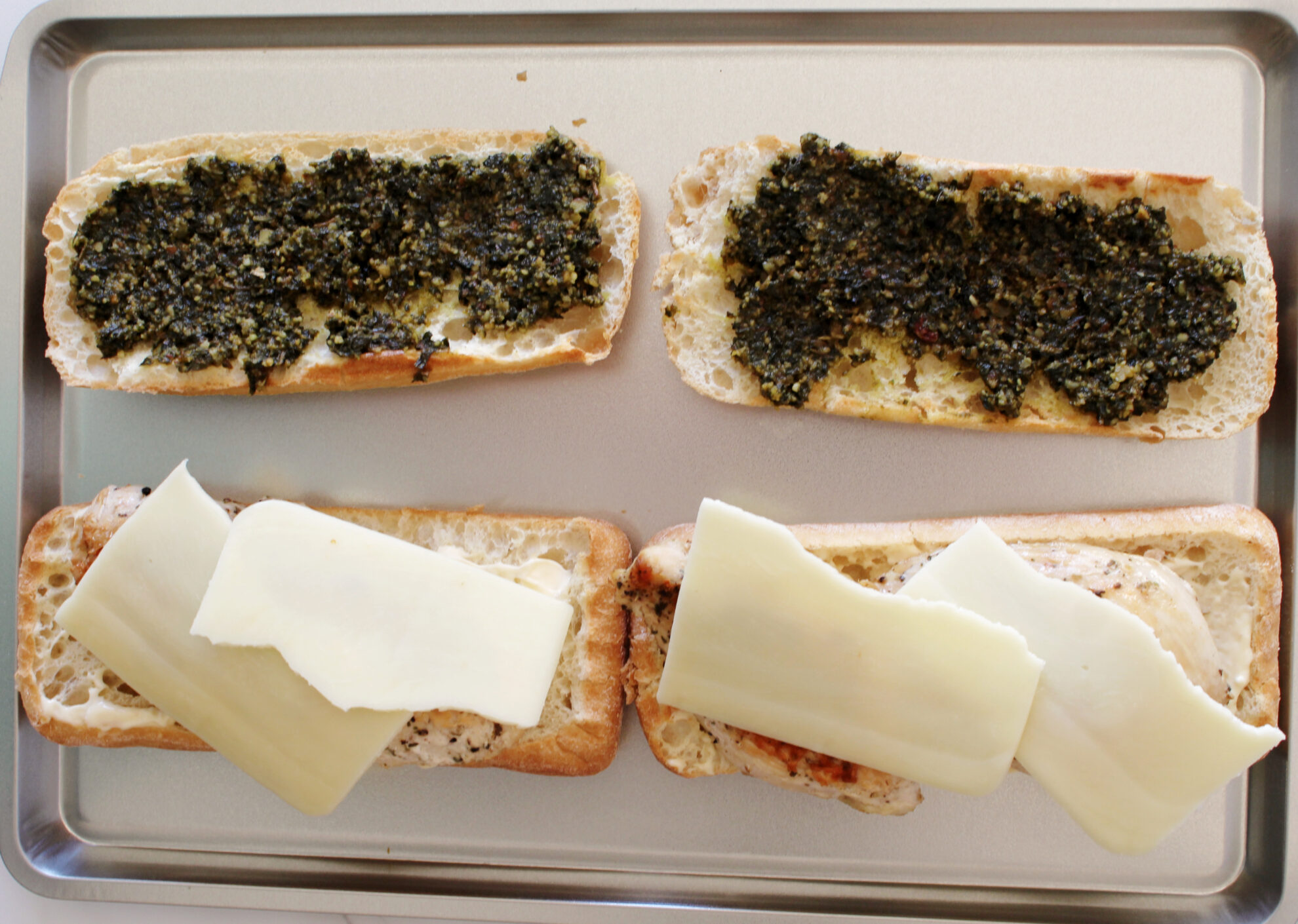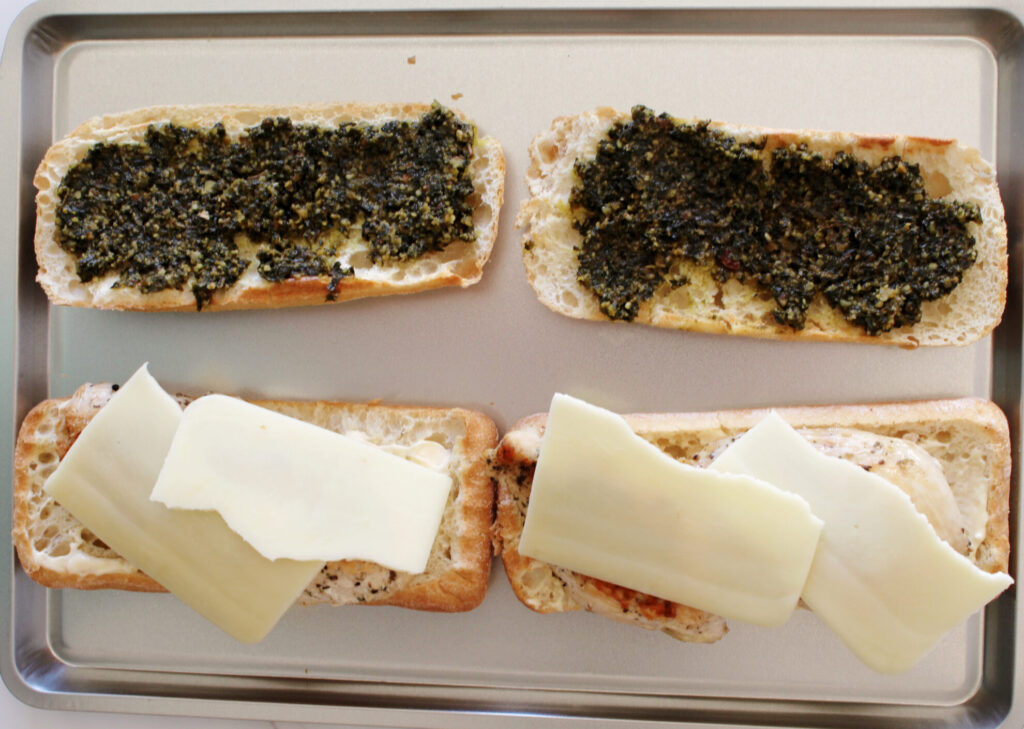 Add a touch more color with the gorgeous red tomato.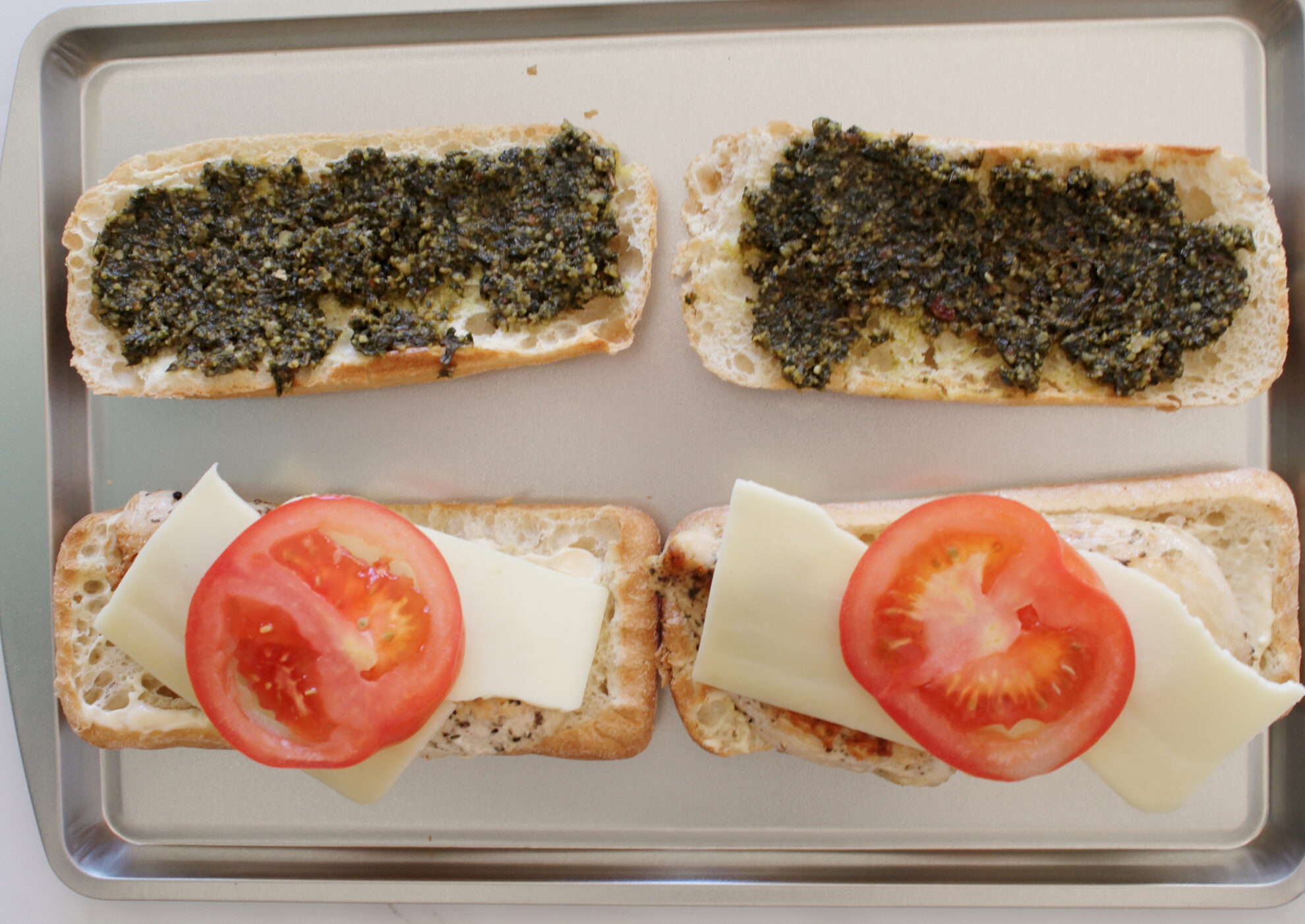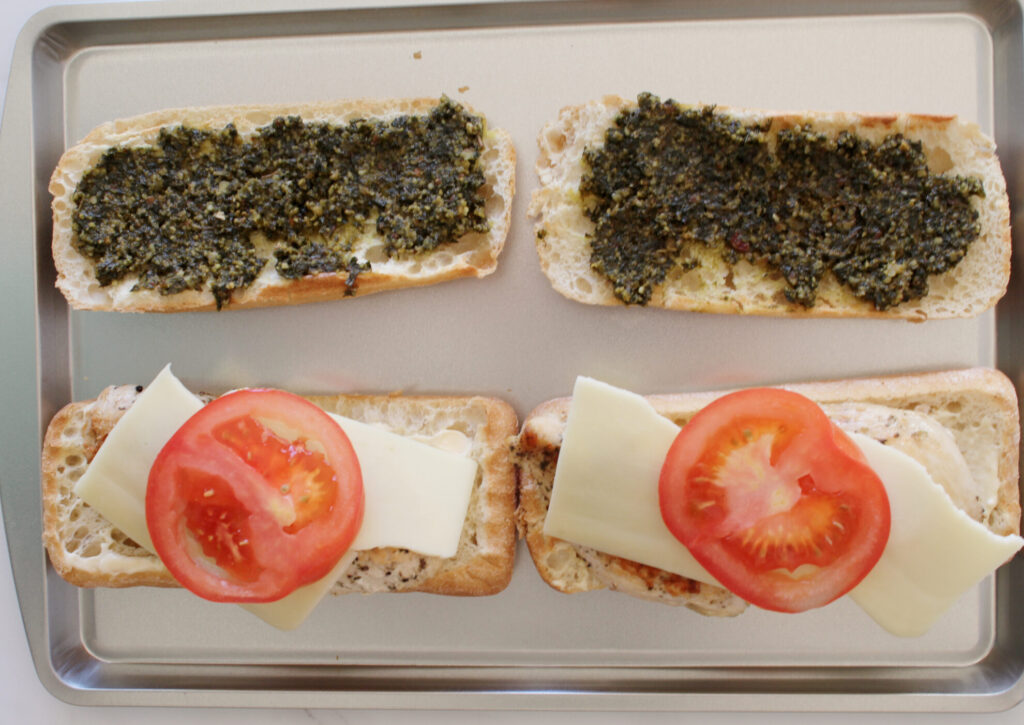 text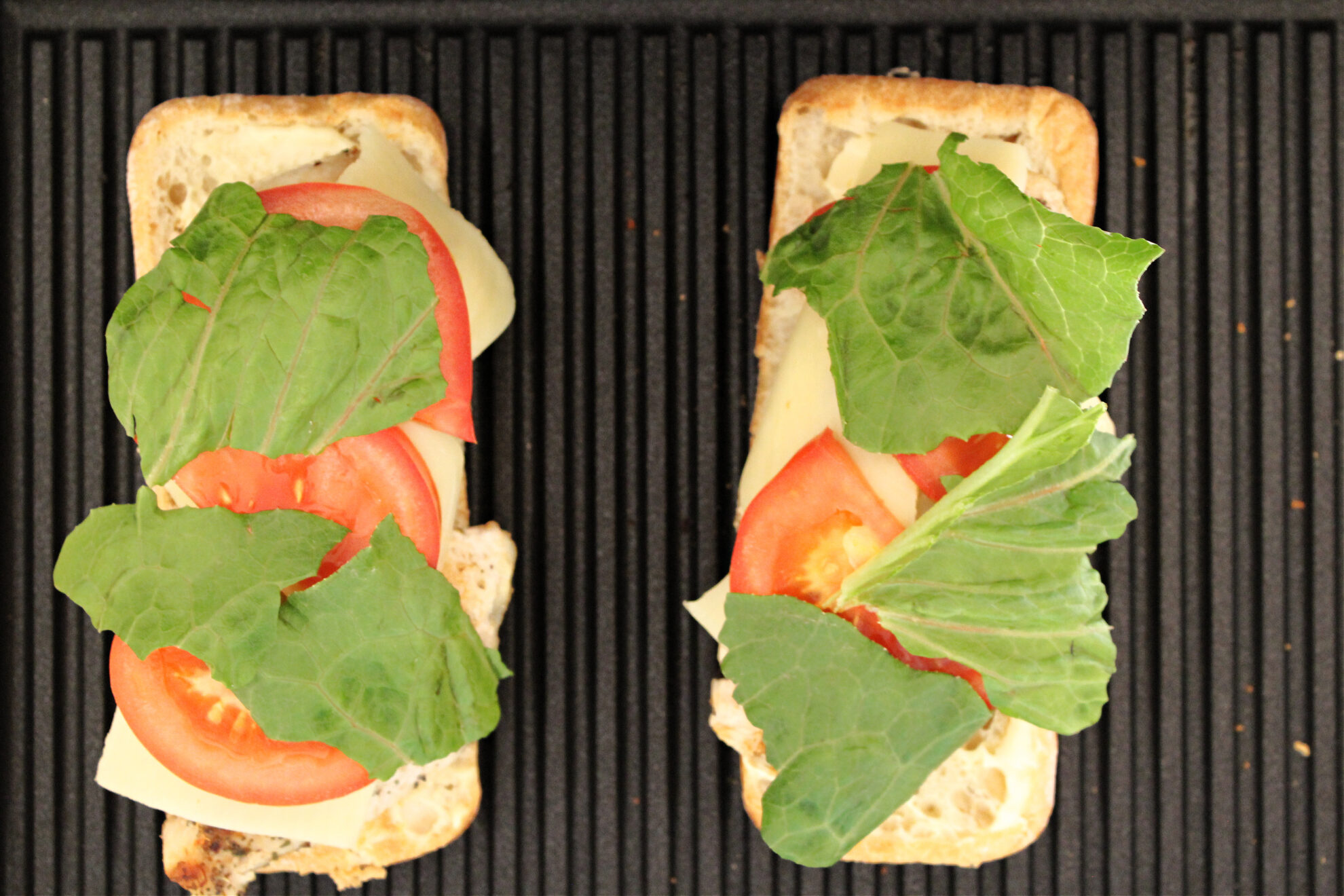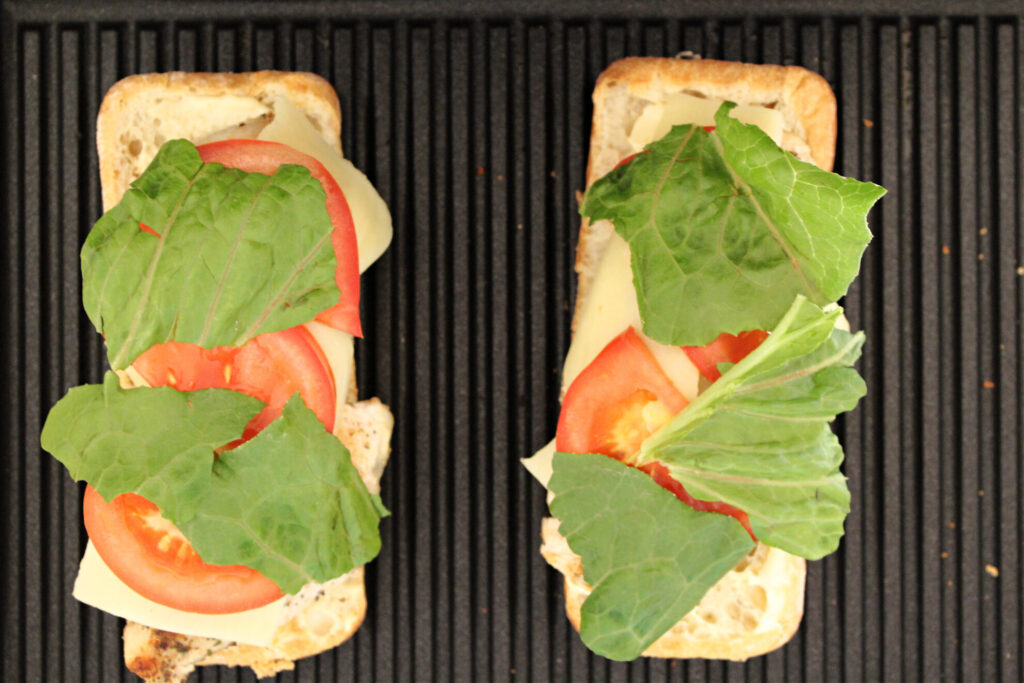 Optional, add a piece of lettuce.
Place on the grill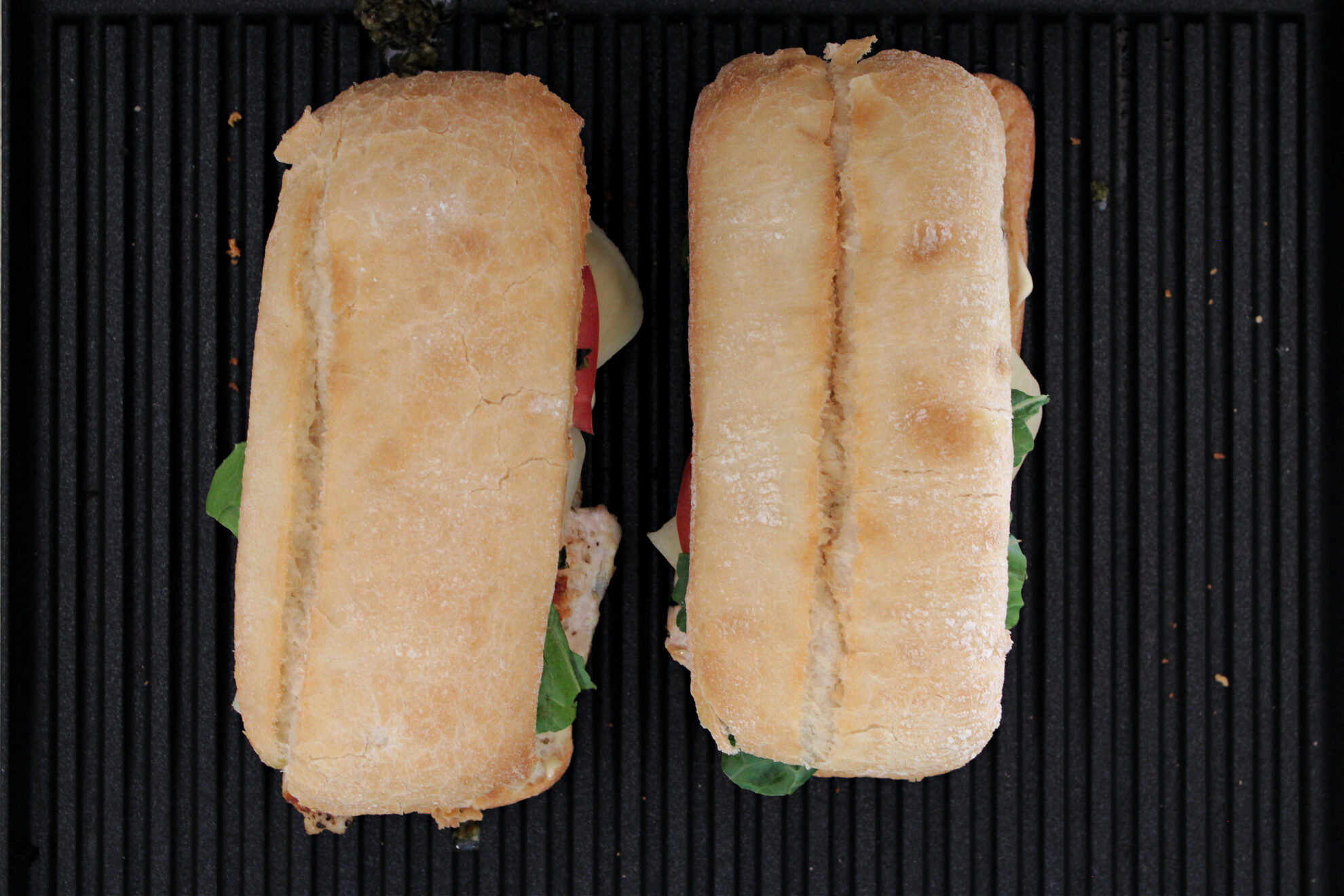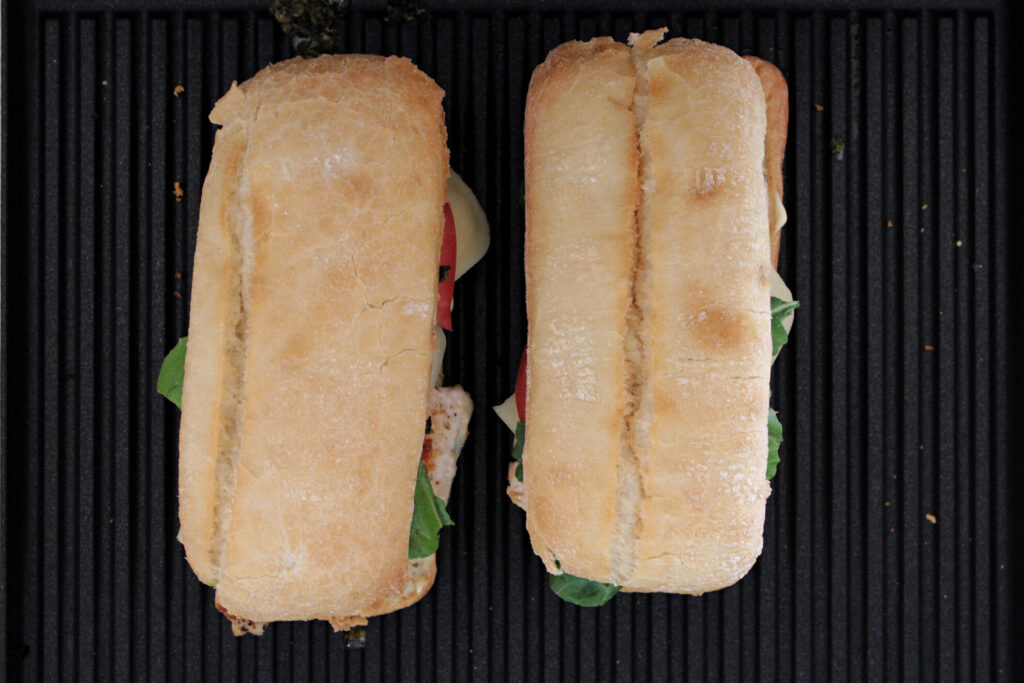 Add the top and then apply a little pressure to get the grill marks onto the bread, and to get the sandwich to "meld" together.
Flip and repeat.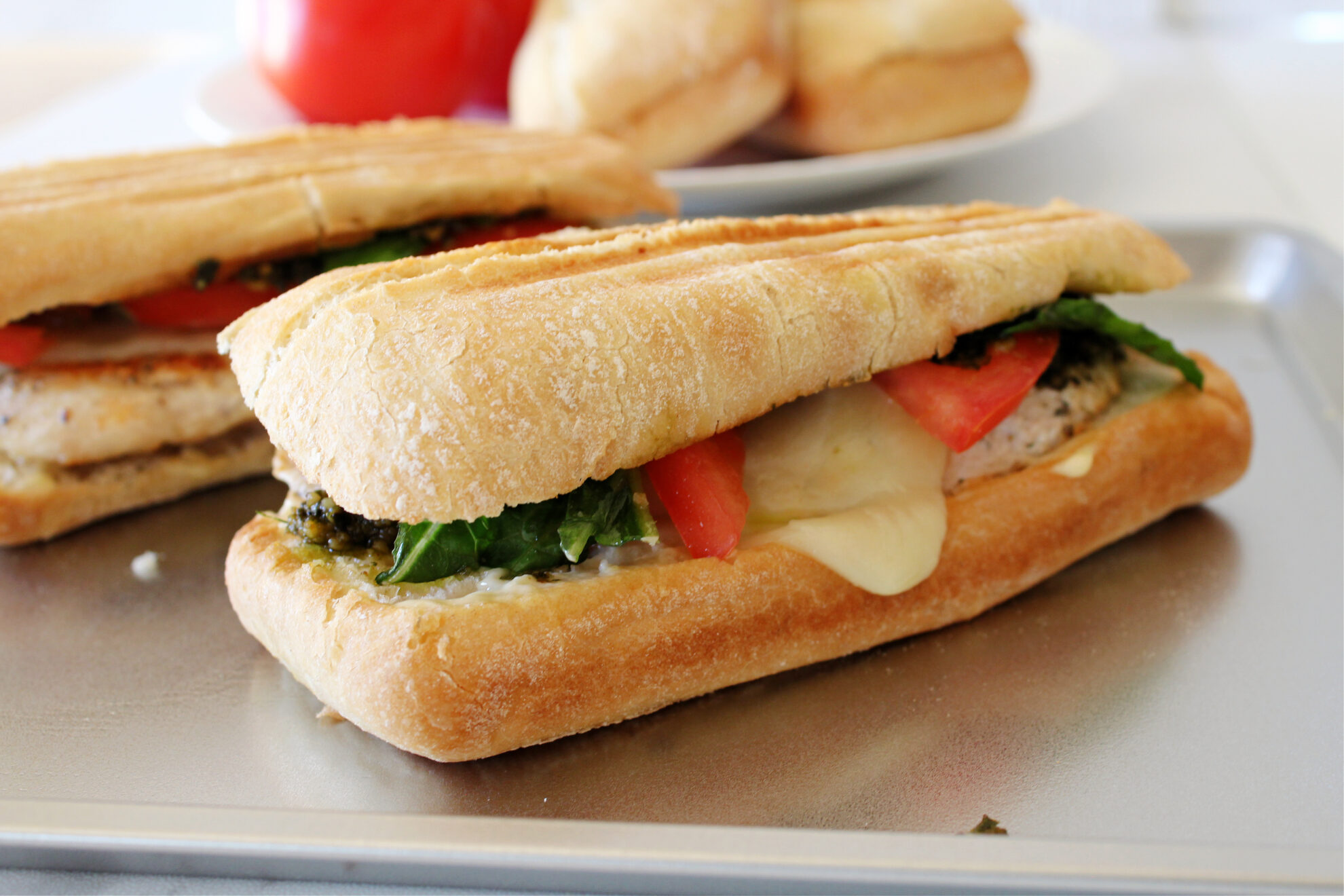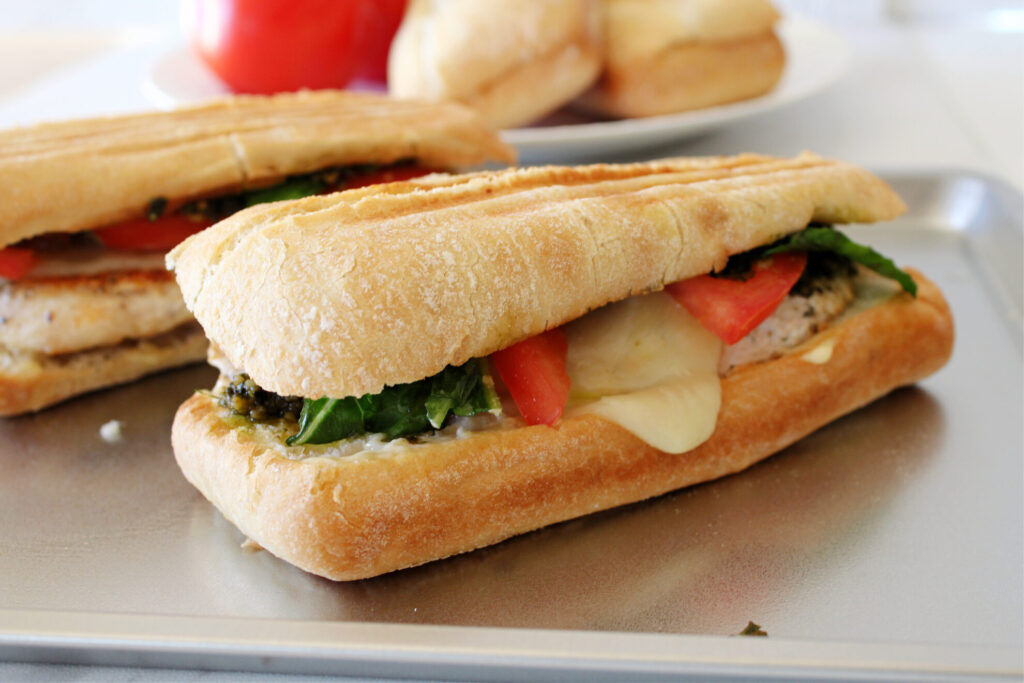 Cut the grilled sandwiches into meal size sections.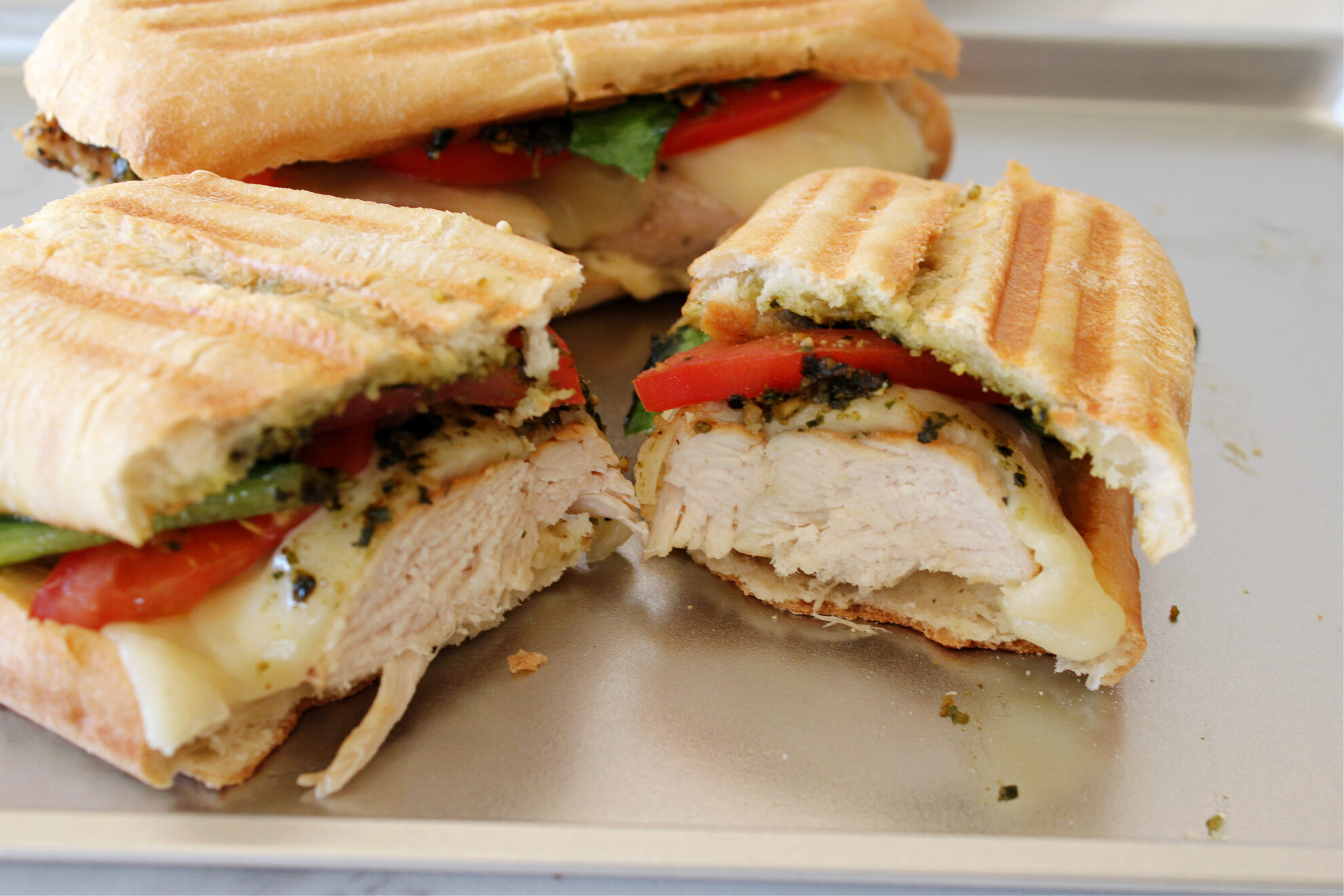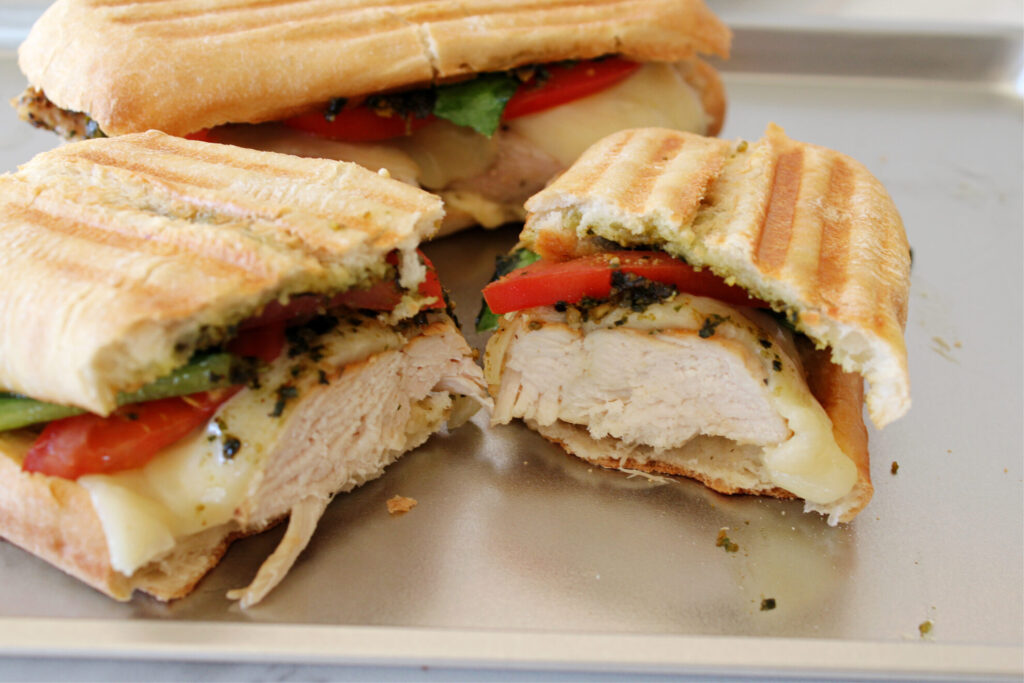 You can SEE the flavor in these scrumptious Pesto Chicken Sandwiches, huh?!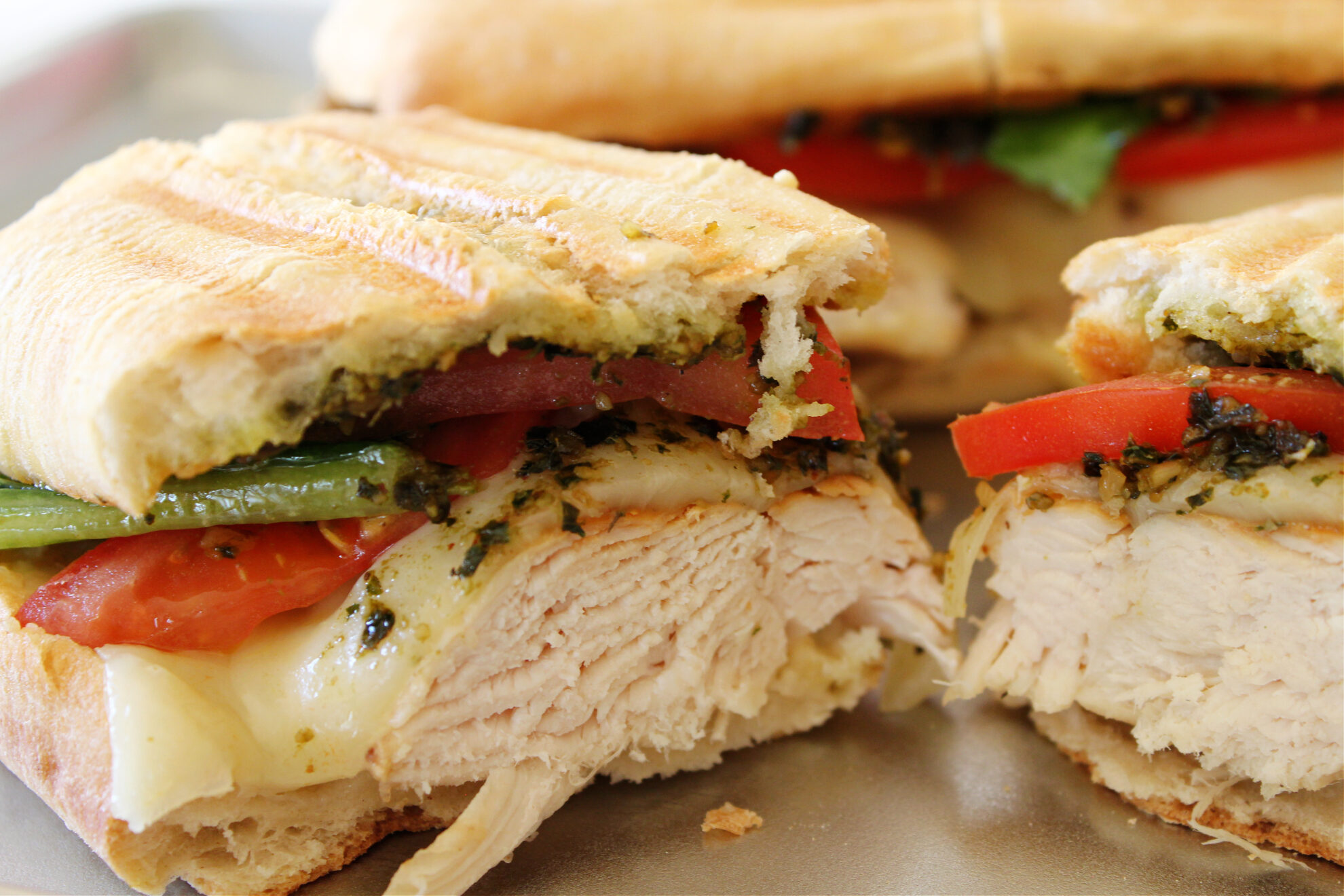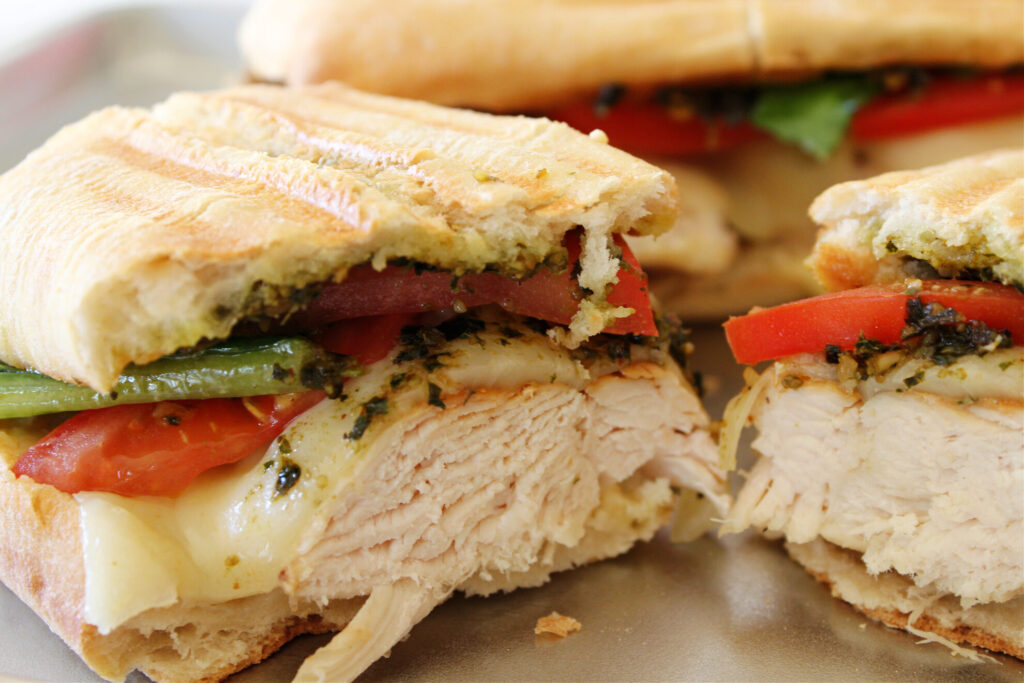 Enjoy!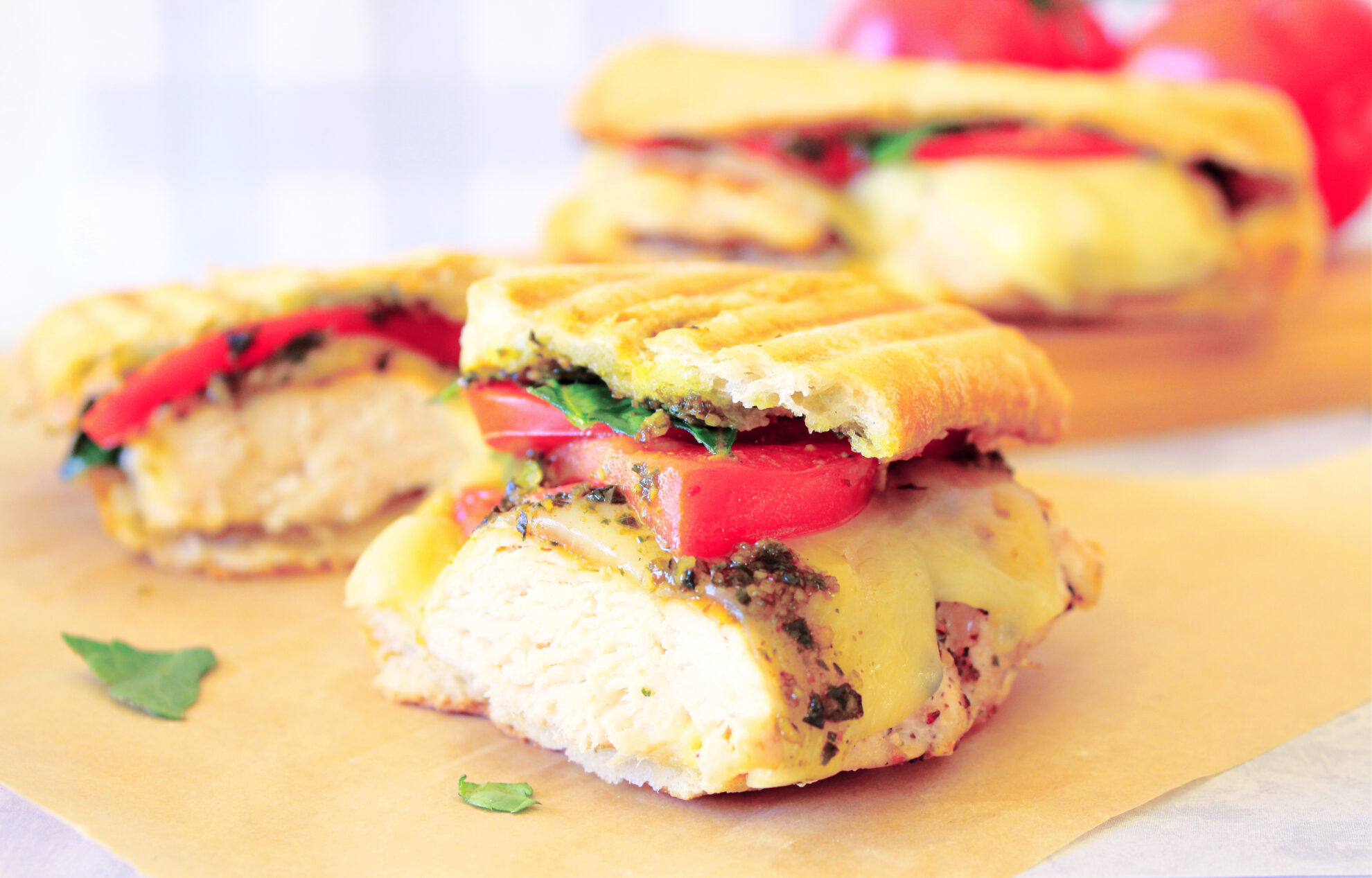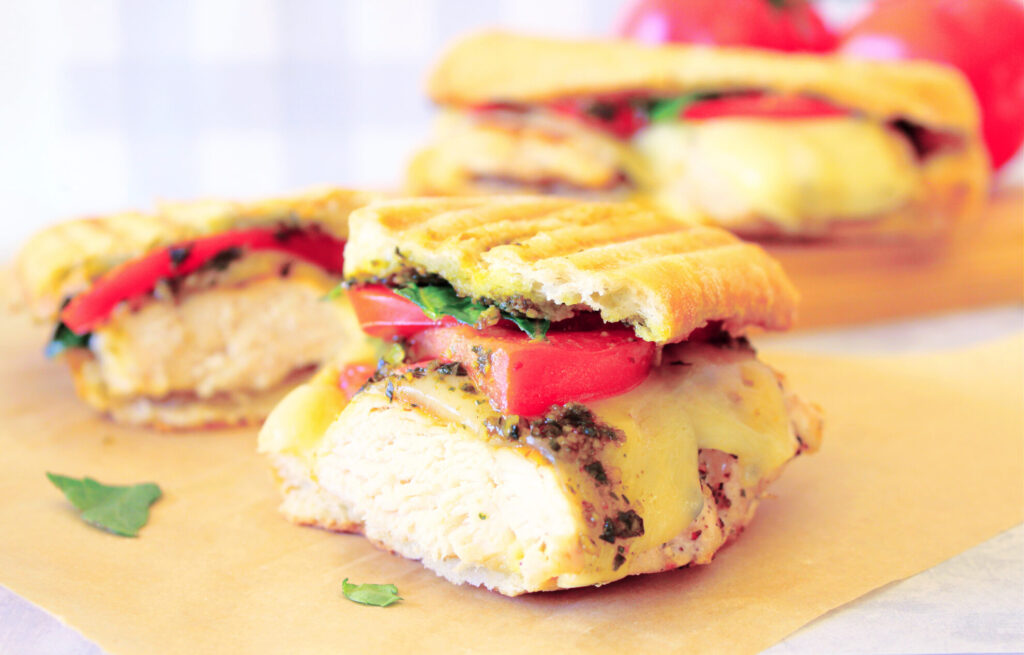 Quick and easy lunch or dinner recipe for a delicious, toasty sandwich!
Ingredients
2

boneless chicken breasts

1

Tbasp

Italian seasoning

salt and pepper

to taste

1

Tbsp

olive oil

4

ciabatta rolls

4

Tbsp

mayonnaise

6

Tbsp

pesto

4

slices

mozzarella cheese

1

Roma tomato

thinly sliced
Instructions
Slice chicken breasts in half lengthwise to create 2 chicken cutlets from each chicken breast. Season both sides of chicken with Italian seasoning, salt, and pepper.

In a large skillet, heat 1 tablespoon of olive oil over medium-high heat. Cook chicken on both sides for about 5 minutes, or until the chicken reaches an internal temperature of 165 degrees.

Remove chicken from the pan.

Assemble the sandwiches by slicing the ciabatta rolls in half. Spread about 1 tablespoon of mayonnaise on one half of each roll. Spread about 1¼ tablespoons of pesto on the other half of each roll, then add a chicken cutlet to each sandwich.

Add 1 slice of mozzarella to each sandwich, followed by a tomato slice and romaine if desired.

Top the sandwich with the ciabatta roll with pesto. Lightly brush olive oil on top roll, then return sandwiches to the skillet. Cook each sandwich for 2 minutes per side, or until the mozzarella has fully melted.

Serve immediately and enjoy!