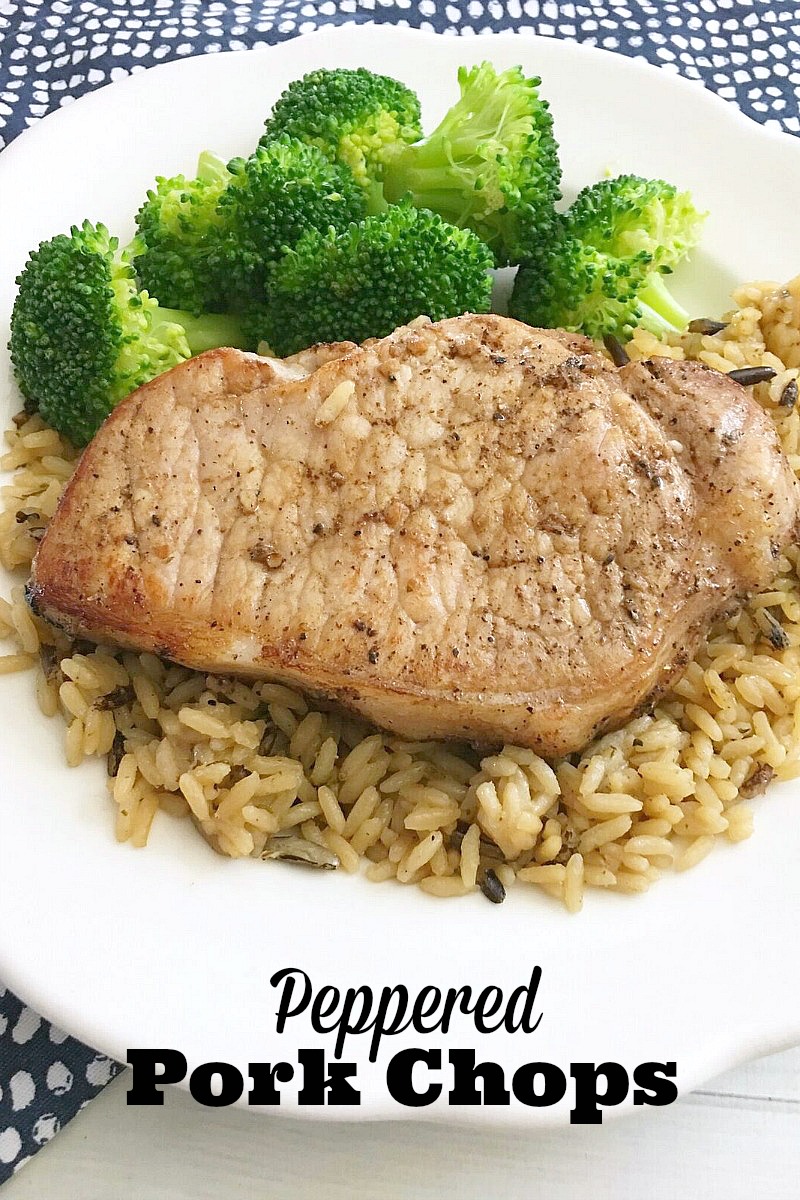 My oldest son hasn't met a pork chop that he didn't like. But when he tried these, he declared them #1 and they are now at the top of his list.
I'll be honest…I was a bit worried that the black peppered look to the pork chops would scare him (and the other boys) away…not really scare them away, but maybe make them not want to try them. I did assure them that the pepper wasn't spicy (as it was balanced with the brown sugar, and the Worcestershire has the more powerful flavor). That might have gone right over their heads, BUT…they did eat them…and they LOVED them!
I think this pepper-y sauce would also be great on chicken breasts or chicken tenderloins! I hope you enjoy these as much as we did!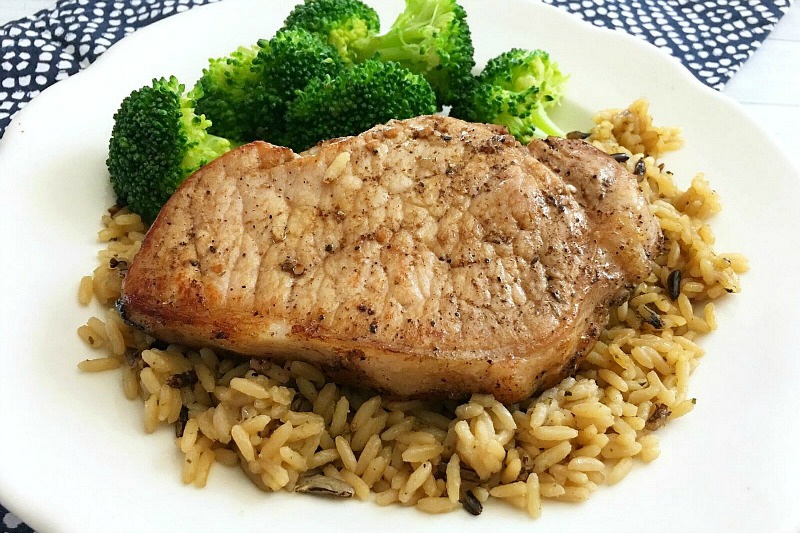 Ingredients
4

boneless pork chops

Salt, to taste

1

Tbsp

canola oil

3

Tbsp

Worcestershire sauce

1

tsp

minced garlic

1

tsp

brown sugar

2

tsp

pepper

1

cup

brown rice, as side dish

Fresh veggies, as side dish
Instructions
In a small mixing bowl, combine the Worcestershire sauce, minced garlic, brown sugar, pepper and salt. Add the pork chops to the bowl and place in the refrigerator and marinate for at least 1 hour.*

Prepare brown rice as directed on package.

In a large skillet, heat the canola oil, and then brown the pork chops on both sides. Pour marinade over the pork chops in the skillet and simmer for 4 minutes on both sides, or until pork chops are cooked through.

Prepare fresh veggies.

Serve Peppered Pork Chops over rice with veggies.