How to Get the Perfect Sizzle and Seared Steaks & Chops!
Learn all the best tricks for getting the perfect pan sear on meat and pork. Plus, take note of this perfect, simple marinade that will add just the right touch of flavor to your meat.
New cooking videos are released weekly, so please Like this Video & Subscribe to the $5 Dinners Channel!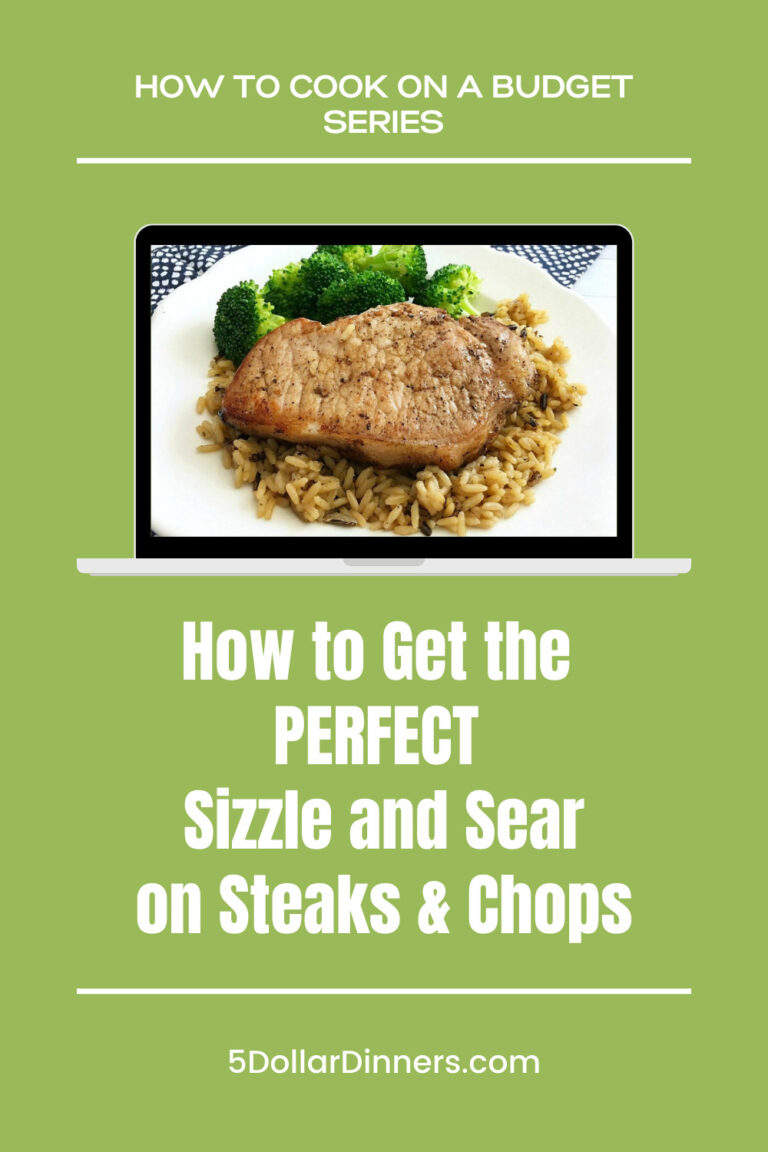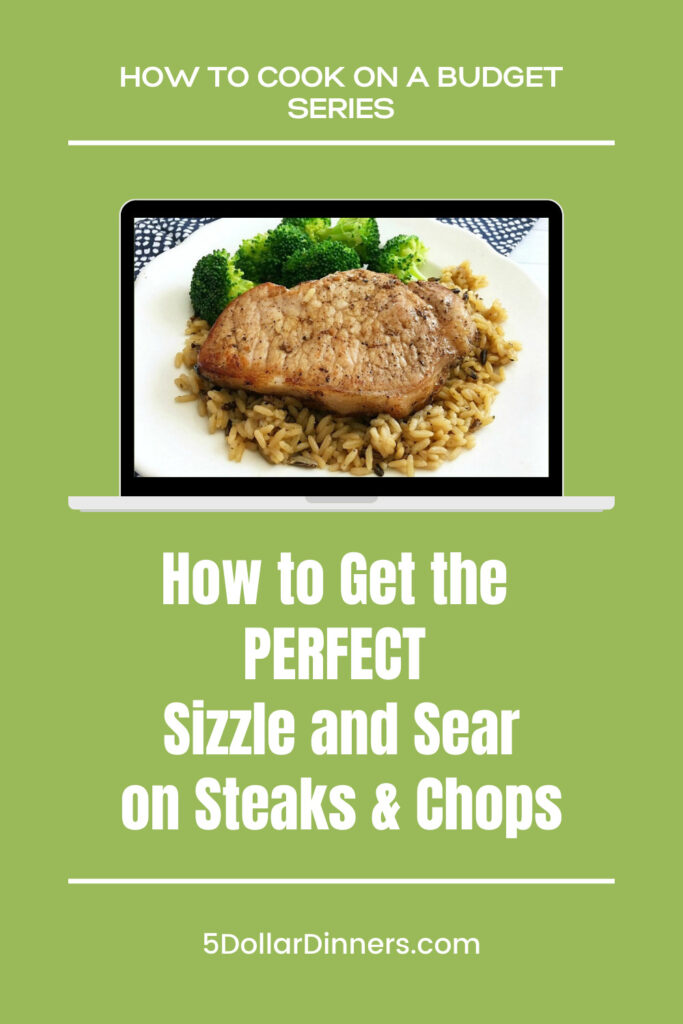 Video: How to How to Pan Sear Pork Chops
Featured Collection: How to Pan Sear Pork Chops
Recipe: Peppered Pork Chops
Ingredients
4

boneless pork chops

Salt, to taste

1

Tbsp

canola oil

3

Tbsp

Worcestershire sauce

1

tsp

minced garlic

1

tsp

brown sugar

2

tsp

pepper

1

cup

brown rice, as side dish

Fresh veggies, as side dish
Instructions
In a small mixing bowl, combine the Worcestershire sauce, minced garlic, brown sugar, pepper and salt. Add the pork chops to the bowl and place in the refrigerator and marinate for at least 1 hour.*

Prepare brown rice as directed on package.

In a large skillet, heat the canola oil, and then brown the pork chops on both sides. Pour marinade over the pork chops in the skillet and simmer for 4 minutes on both sides, or until pork chops are cooked through.

Prepare fresh veggies.

Serve Peppered Pork Chops over rice with veggies.