I'm often asked what we have for lunch and snacks.
So I thought I'd share two of our favorites from this fall!  Plus a new recipe we'll be trying too!
Peanut Butter Rollups
A simple alternative to the traditional PBJ.  Put whatever on it.  Pictured below is natural PB, sliced bananas and cinnamon. With drizzles of honey!
Fold up like a quesadilla or roll up like a burrito.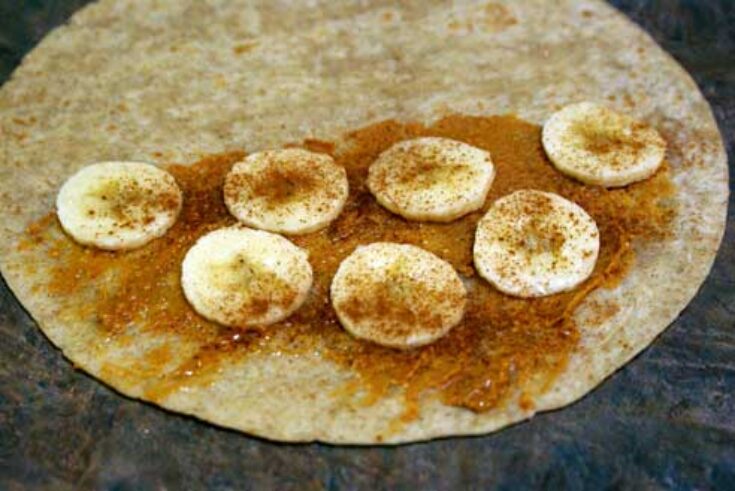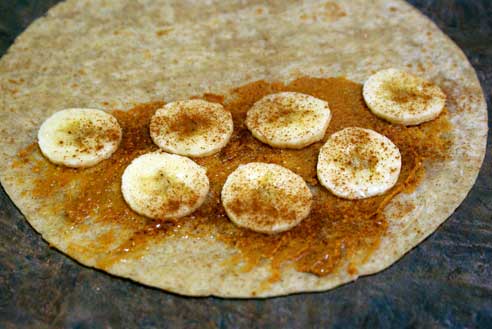 Pumpkin Applesauce
This is the boys' current favorite snack!  And I think it's tasty too.  Plus, it gets in some veggies and extra vitamin A, alpha and beta-carotenes and other essential vitamins and minerals.
Bowlful of applesauce, spoonful of pumpkin and few dashes of cinnamon.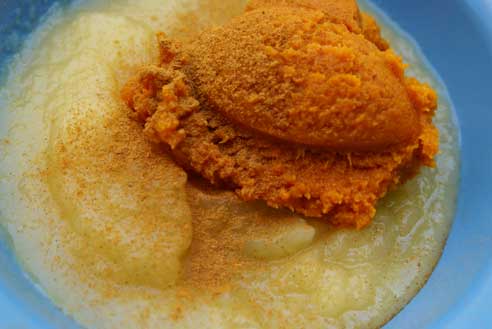 And I'll be making this gluten and dairy free pumpkin pudding for my little men to snack on as well!  Thanks Diane!
What simple and delicious snacks and lunches have you all been enjoying this fall???