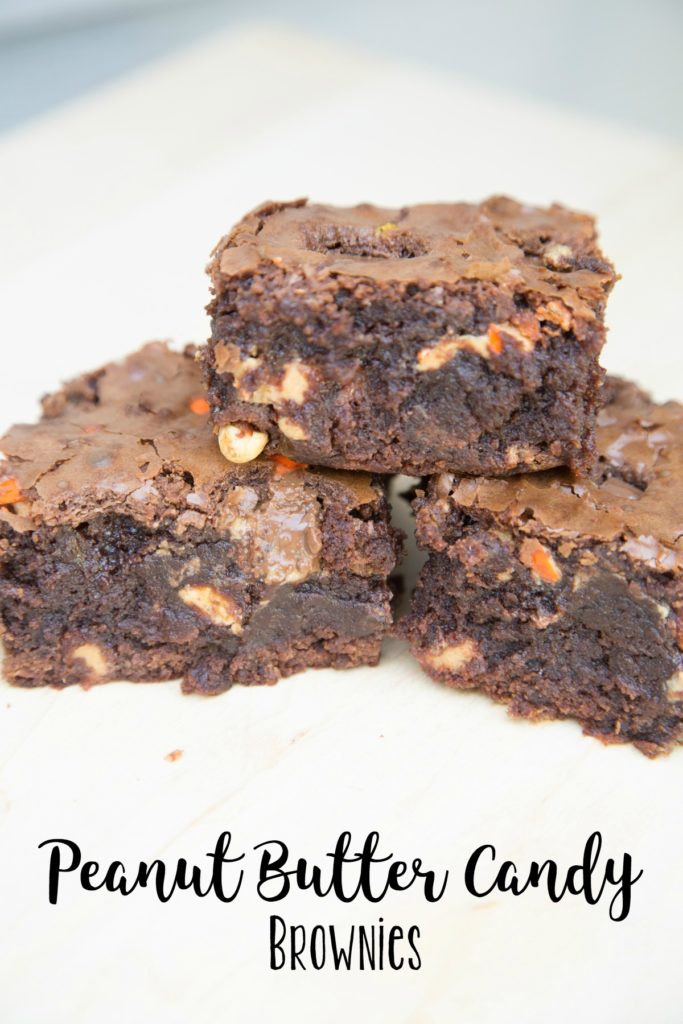 Oh. Hey. Hi.
So sorry.
*said with brownie bits falling out of my mouth*
I was too busy stuffing my face with these uh-mazing brownies to notice you were there.
LOL
Kidding.
Kinda.
Sorta.
Not really.
If you love all things peanut butter and chocolate, good luck with not stuffing your face with these babies.
So…this is boxed brownie mix. If you want to use a homemade brownie, I recommend these.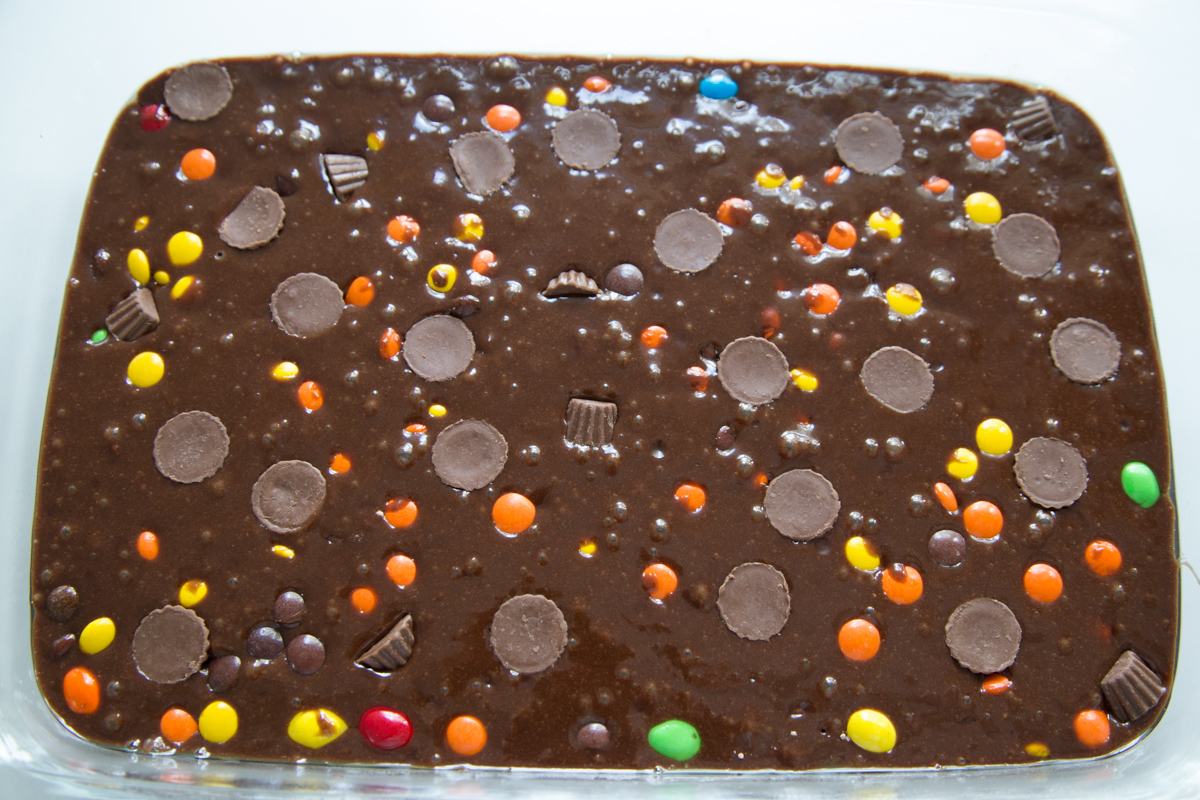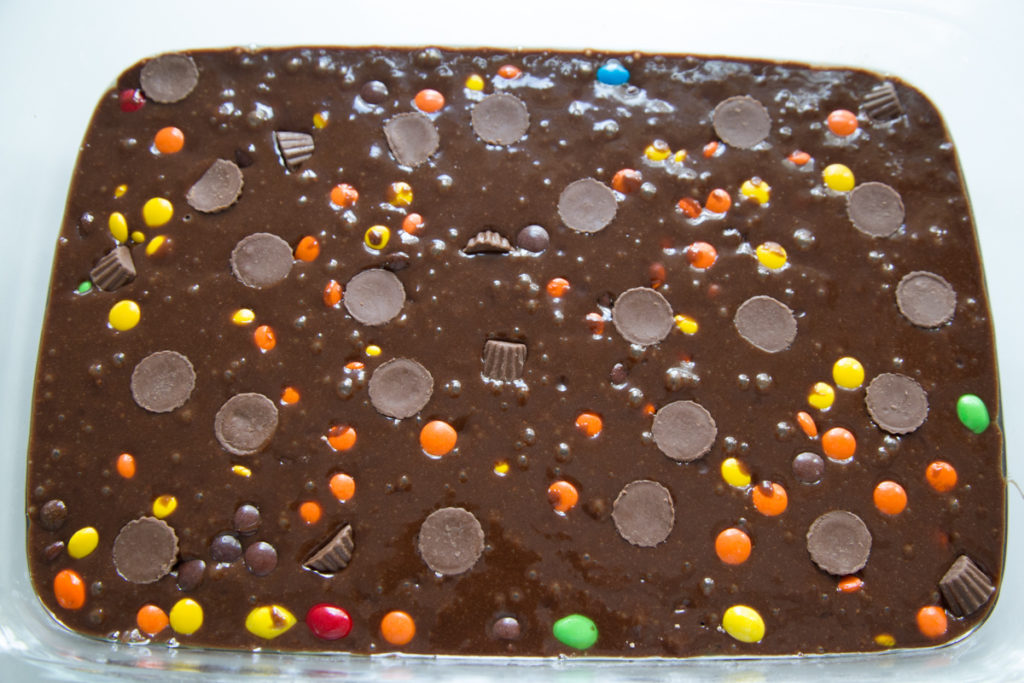 So…the candies here are:
Mini Reese's Peanut Butter Cups.
Reese's Pieces
Peanut M&Ms
I did see a Reese's Trail Mix with a combo of peanut-y chocolate candies and nuts and pretzels. I thought that would be a good one to mix into brownies too!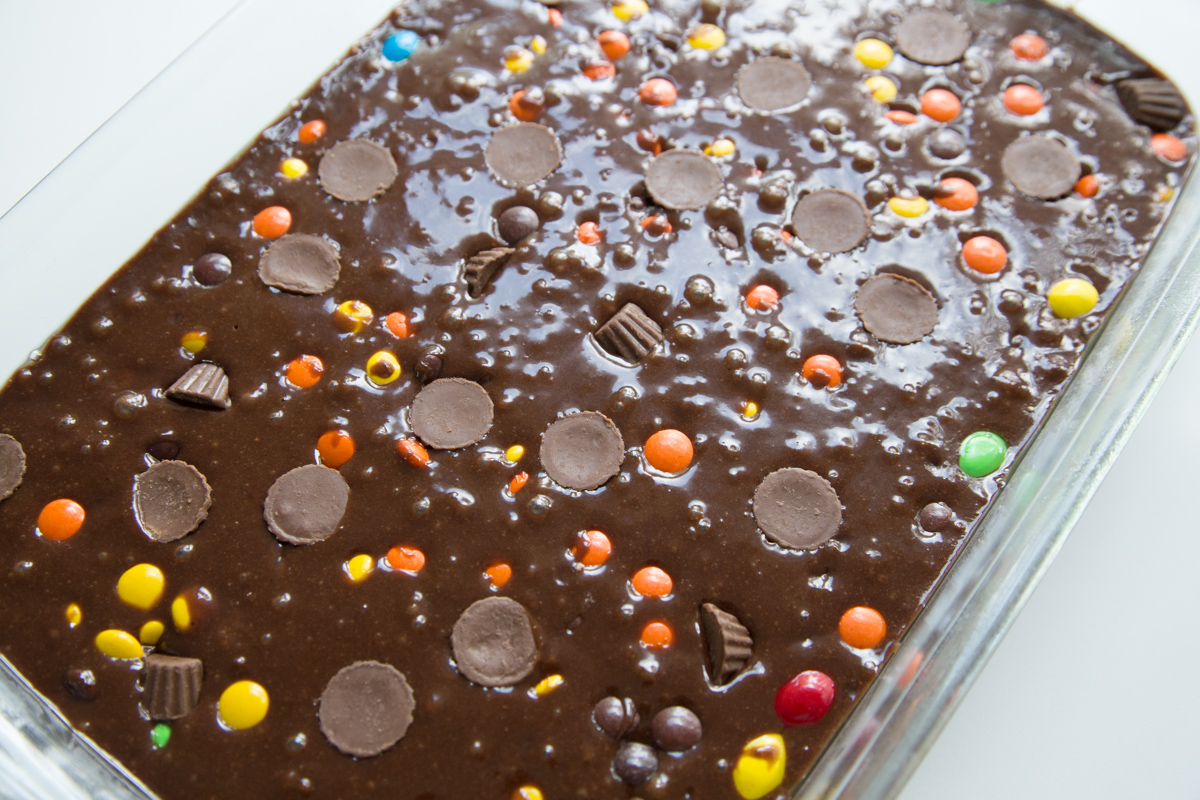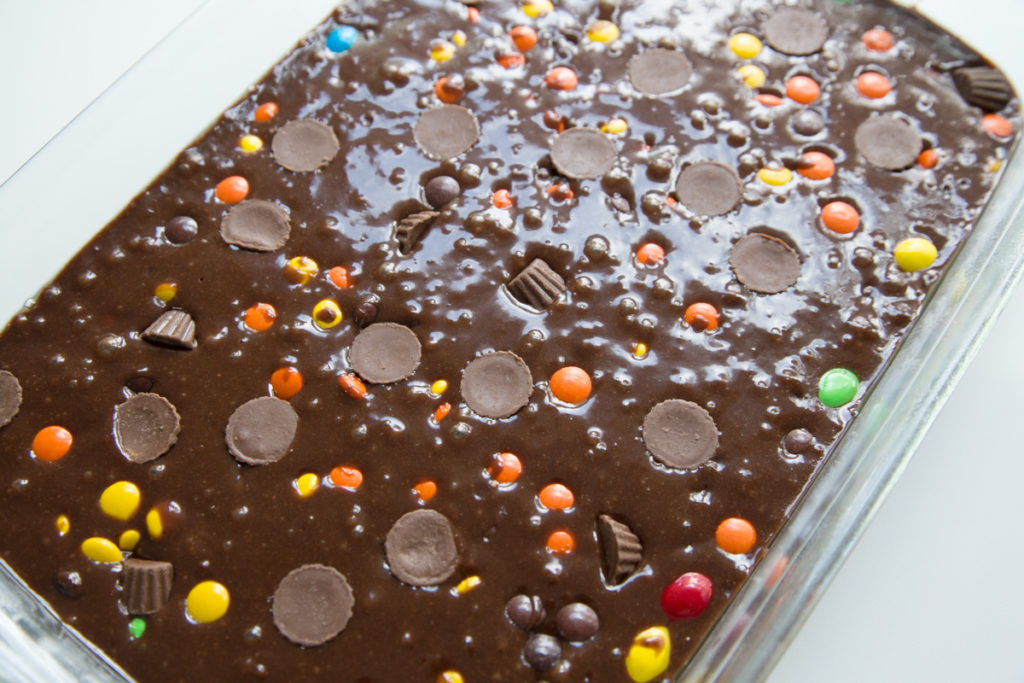 Pour in the brownie batter.
Then drop in as much candy as you like and press it in a little. The pieces will sink some as the brownies bake.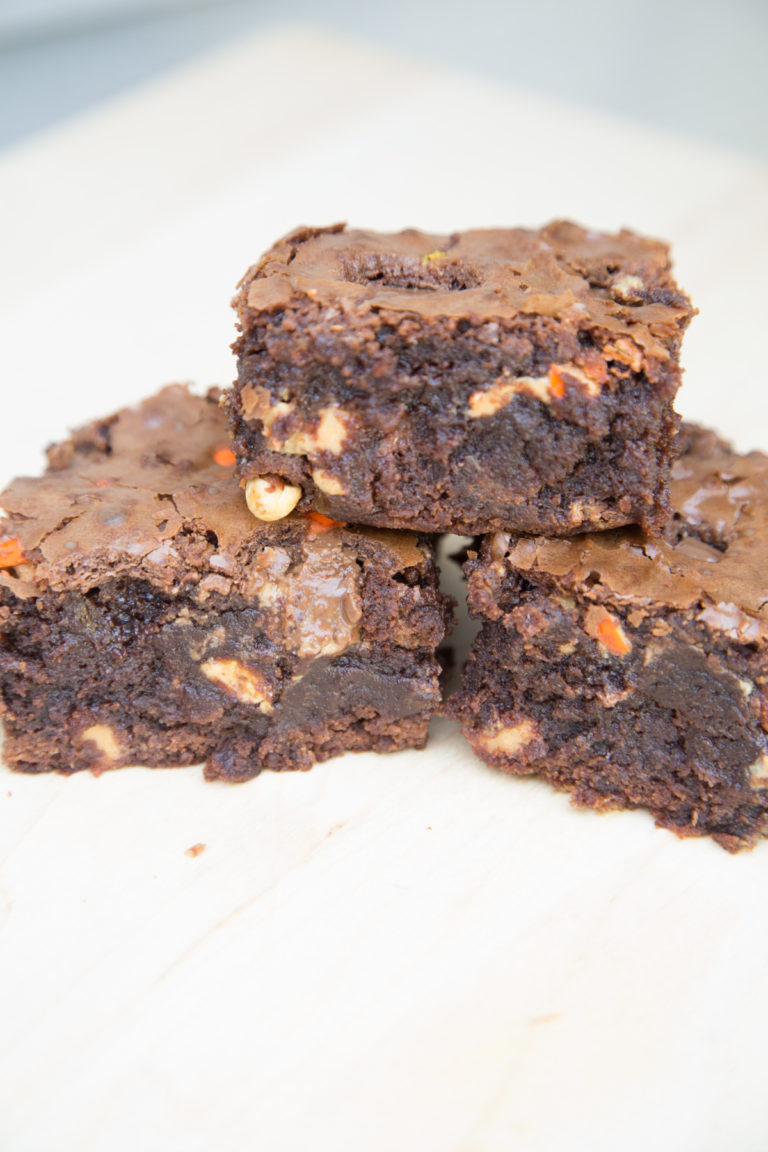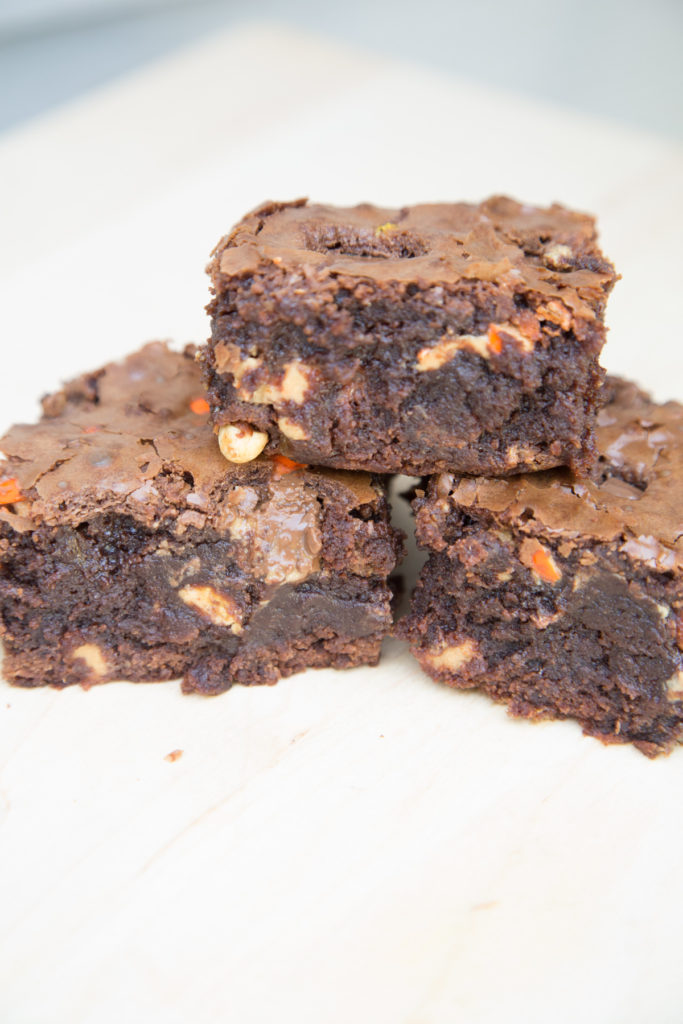 And you end up with this pile of fantabulous brownies!
The best combination of all things chocolate and candy.
Ingredients
1

box brownie mix (oil and eggs)

1

small

bag Peanut M&Ms

1

small

bag Reese's Pieces

1

small

bag mini peanut butter cups
Instructions
Preheat oven to 350. Lightly grease a 9x13 inch baking dish with non-stick cooking spray.

Prepare the brownie batter and pour into the prepared dish.

Mix together the candies and drop into the batter and press down lightly. The candies will sink down a little, as the brownies bake.

Let cool a few minutes before slicing and enjoying!