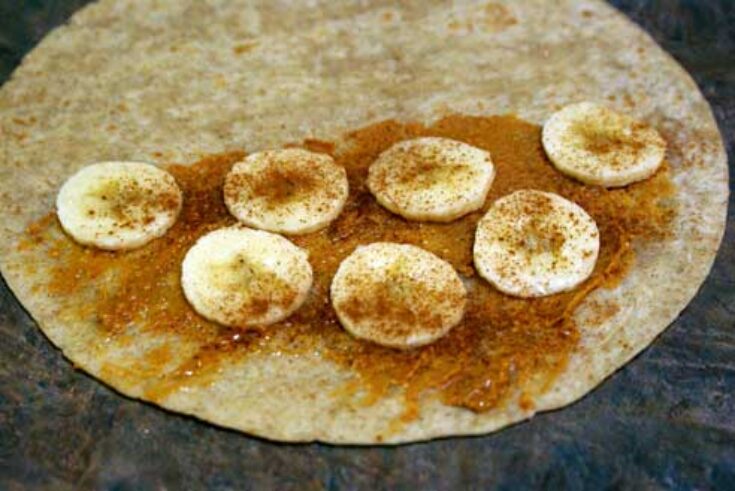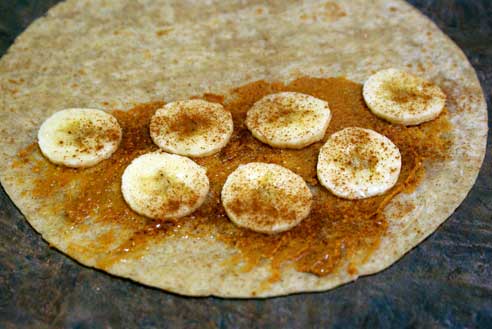 Another favorite, 2 minute after school snack.
Peanut Butter Banana-dillas. We don't do quesadillas because we don't do cheese. But we can do banana-dillas because we do do peanut butter.
(If you can't do peanuts or tree nuts, try soy nut butter.)
The rules.
Slather peanut butter onto half of a whole wheat tortillas.
Add sliced bananas.
Drizzle with honey. (Helps stick better!)
Sprinkle with cinnamon.
Fold.
Dazzle the children, in less than 2 minutes!
These have also been called Peanut Butter Rollups. (Which I have written about before. But am sharing again. And yes, I'm borrowing last year's photo. Mostly because this couch is super cozy and I'm not up for photographing at this hour. But this is making me hungry and might be in need of a late night snack…)
Do your kiddos have a favorite peanut butter, jelly, honey, tortilla concoction…do share!?!