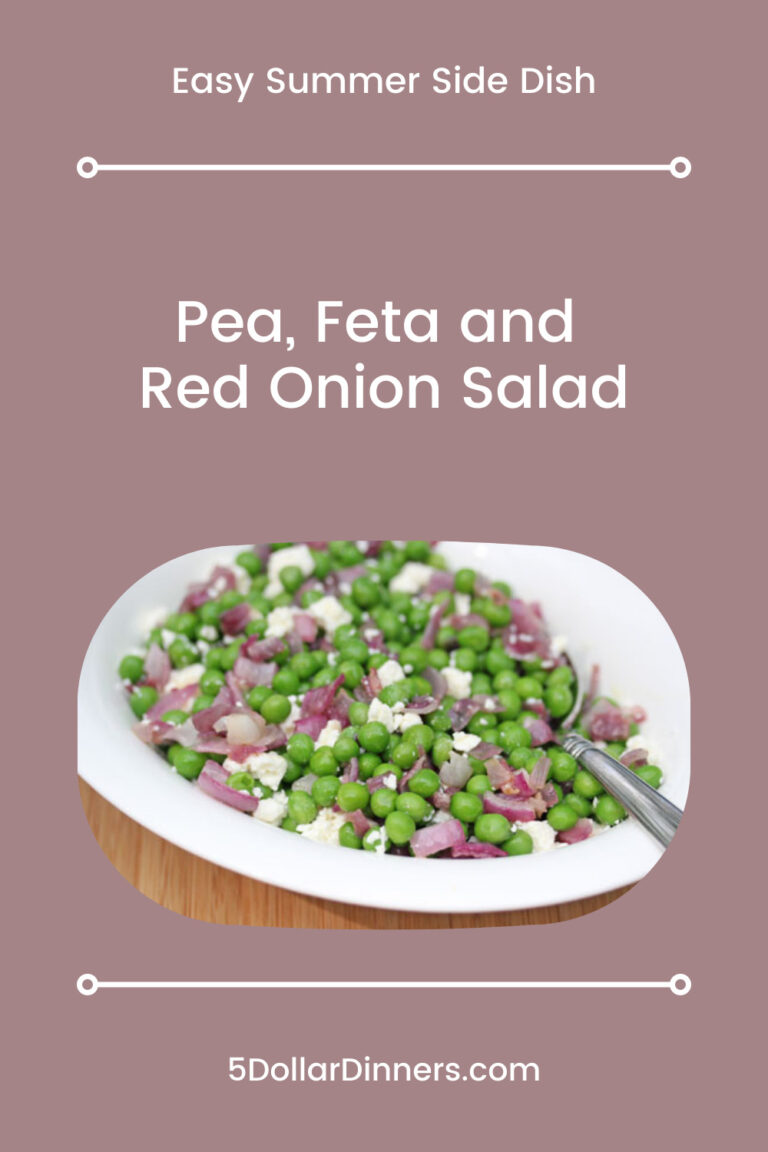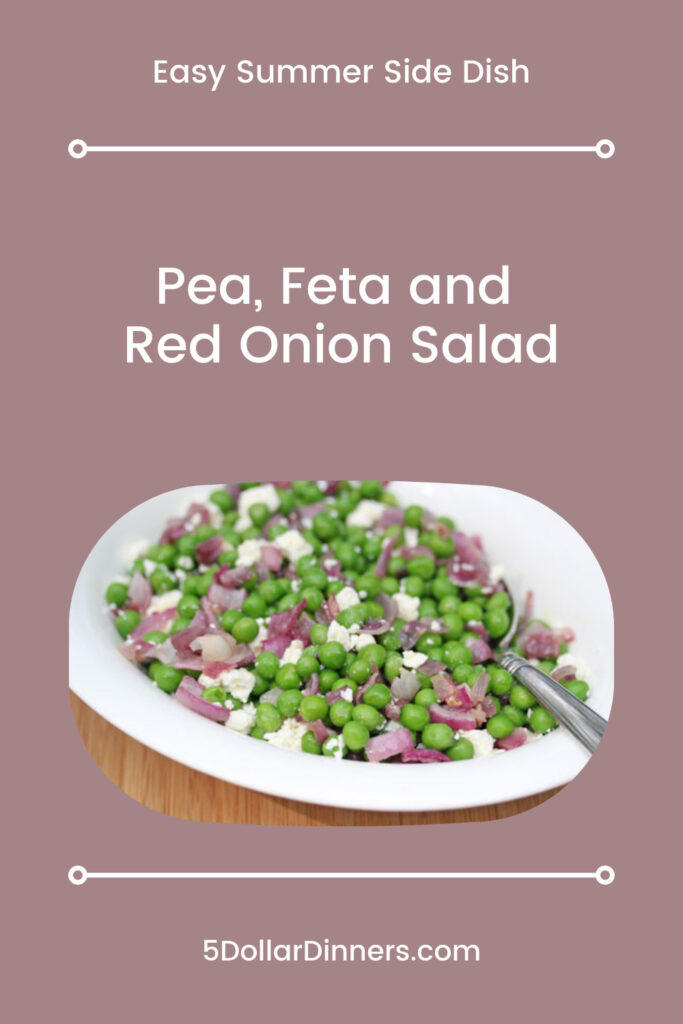 Refreshing, simple, bold, balanced.
Those are the four words that best describe this summer side dish.
While this could certainly be made with raw red onions, it tastes 18 times better when you caramelize the red onions. They take on that sweet flavor from the sugar and oil during the caramelization process. And that sweetness brings out the sweet in the peas and is the perfect complement to the tang and pungency of the feta cheese.
This mix of flavors and textures make up the perfect summer side dish. Impress your guests or friends at your next backyard BBQ or potluck with this pea salad! It's got the sweet, the tang and a little bite from the red onion.
The perfect summer side dish!
Ingredients
1

red onion, sliced

2

Tbsp

olive oil

1

Tbsp

granulated sugar

10

oz

frozen peas

2

oz

crumbled feta cheese
Instructions
In a medium skillet, add the sliced red onions with the olive oil and sugar. Heat the onions on medium high heat for 3-4 minutes, then reduce heat to low and let onions caramelize in the oil and sugar. Cook on low for another 20-25 minutes, stirring often.

Meanwhile, cook the frozen peas as directed. Drain off the hot water and rinse with cold water. Pour into the serving dish and add the crumbled feta. Place in the fridge while the onions finish cooking.

Toss the cooked caramelized red onions with the peas and feta. Chill for at least an hour in the fridge before serving.

Serve Pea, Feta and Red Onion Salad along with your favorite grilled meat and some garlic bread.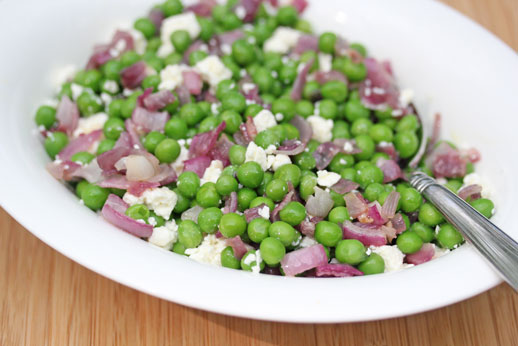 I could so eat this entire bowl myself! Could you?
What's your favorite side dish during the summer months?