Jazz up your next patriotic holiday get together with these simple, decorated star shaped brownies!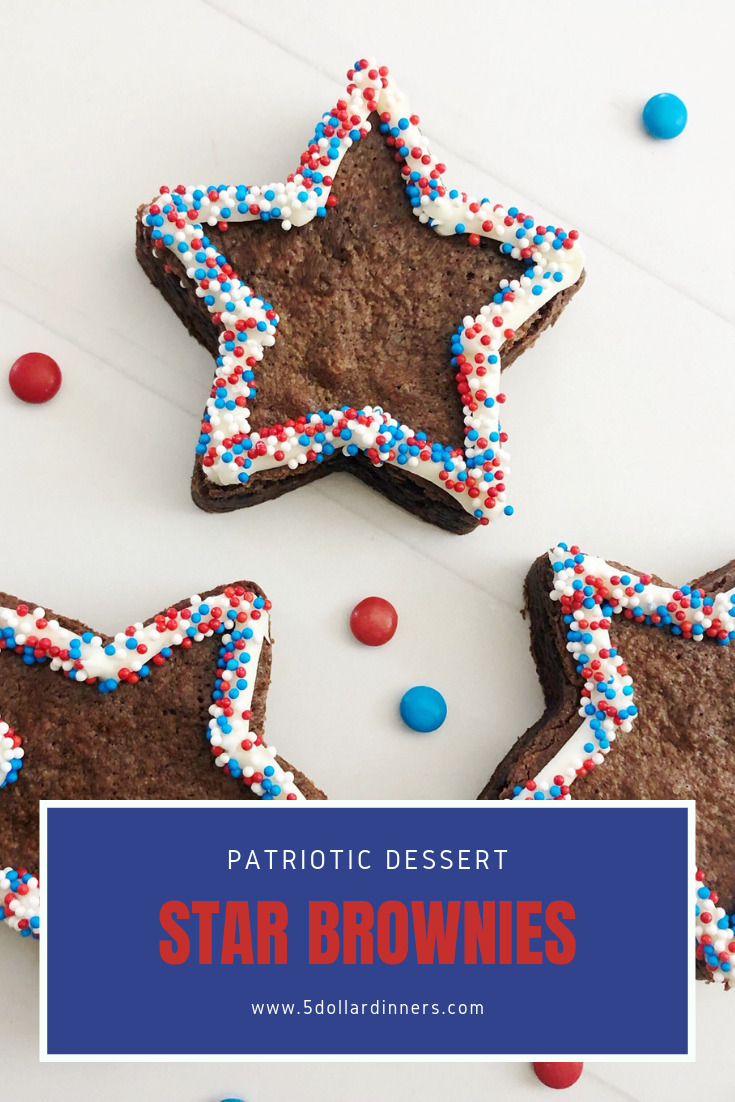 Love me some brownies and I really love making them all festive and such – this time with some frosting and red-white-blue sprinkles and mini M&Ms!
You don't have to be a super cake decorator to pull this off either…
And if you'd like to make homemade brownies instead of a box mix, this is my all-time favorite Homemade One-Bowl Mocha Brownies recipe. <<< it's really the best homemade brownie recipe ever!
Here's how to make these Patriotic Star Brownies…
Bake the brownies in 9×13 inch baking dish and let cool.
If you get impatient and don't let them cool, the frosting will get all melty…so be patient 😉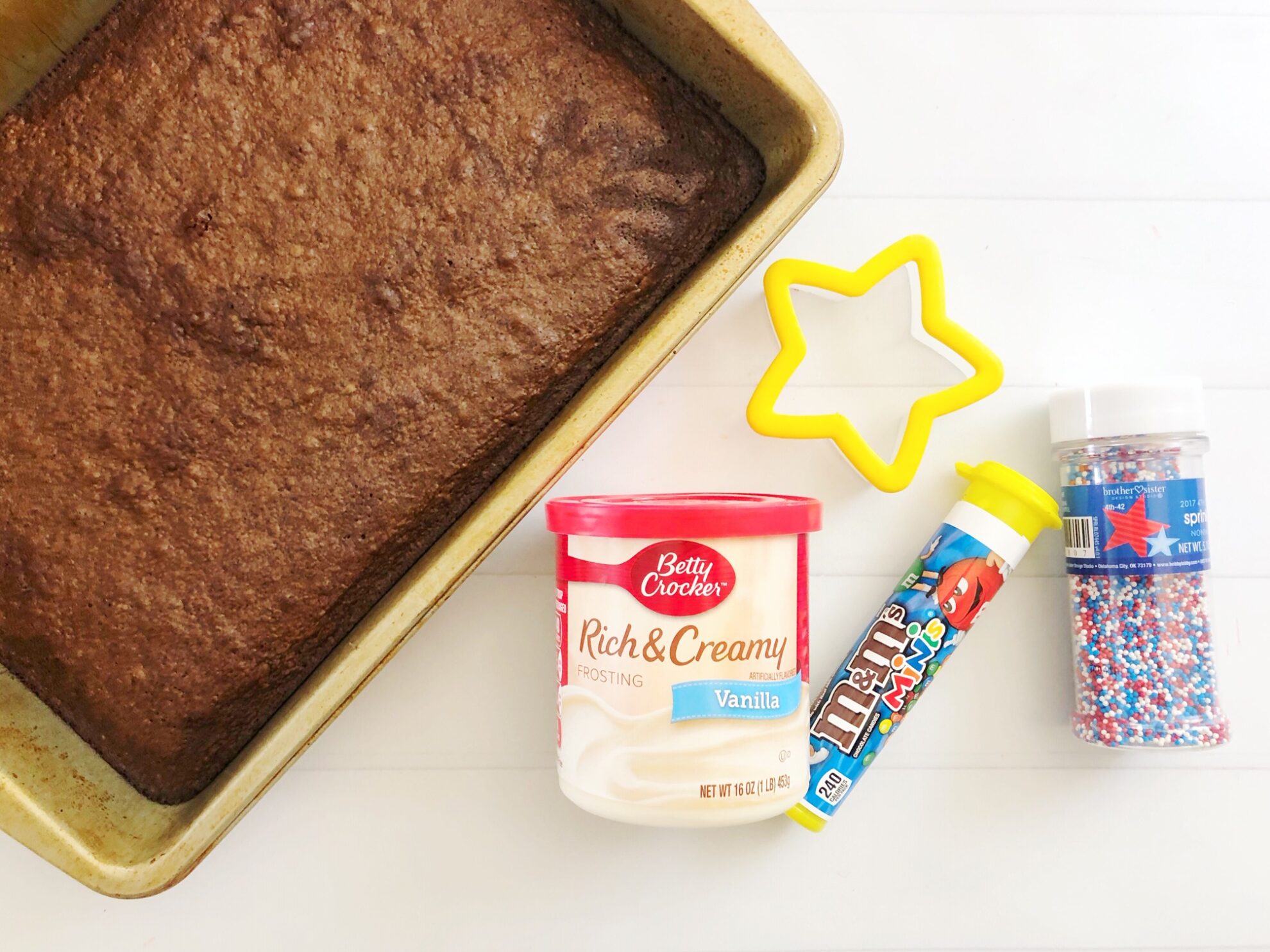 Gathering your other supplies and candy decorations.
Set up the frosting into your piping bag or bottle.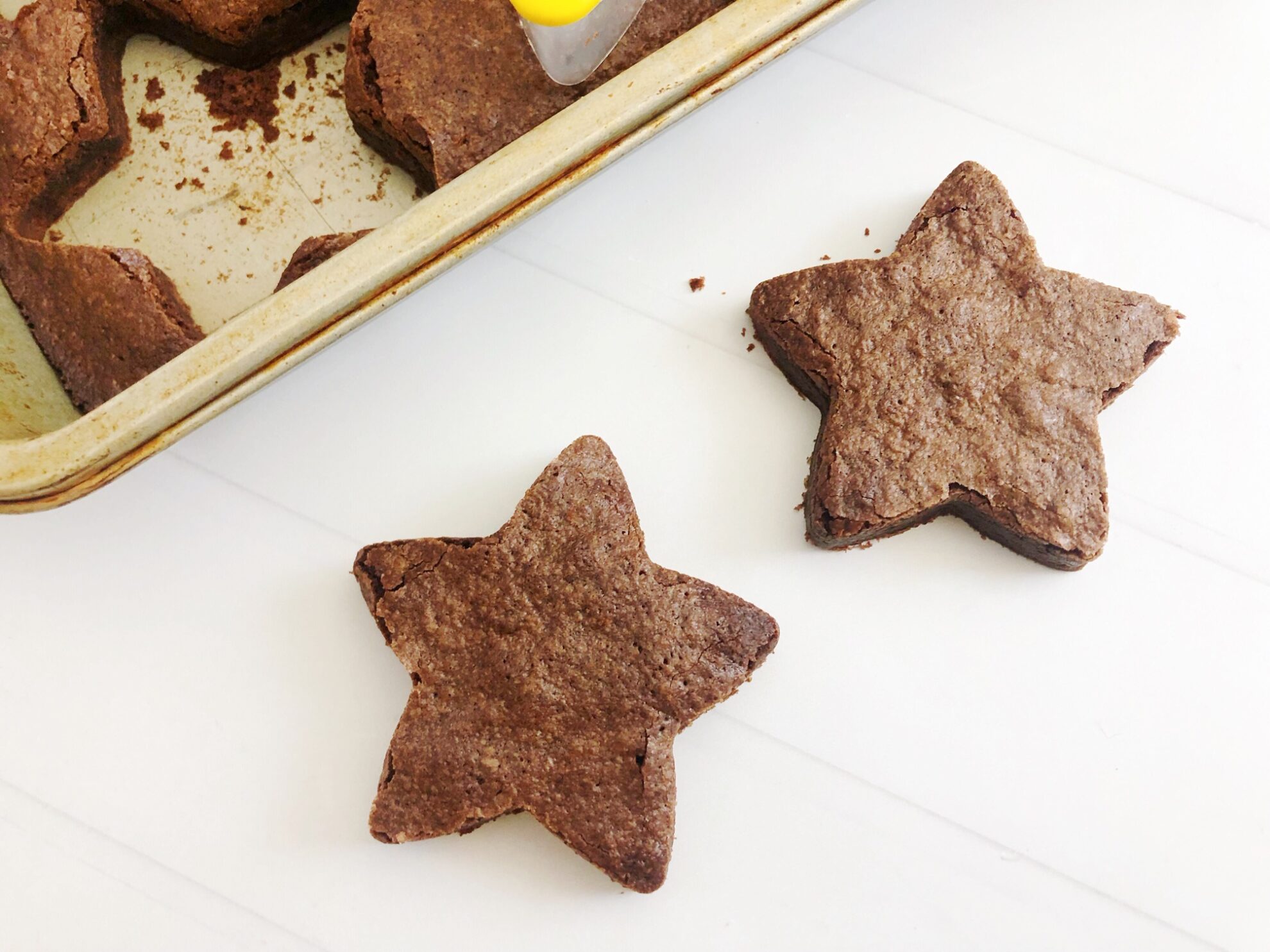 Cut into star shapes.
It's totally fine if you just nibble and nibble and nibble on the parts that don't end up as stars. Not that I did that or anything…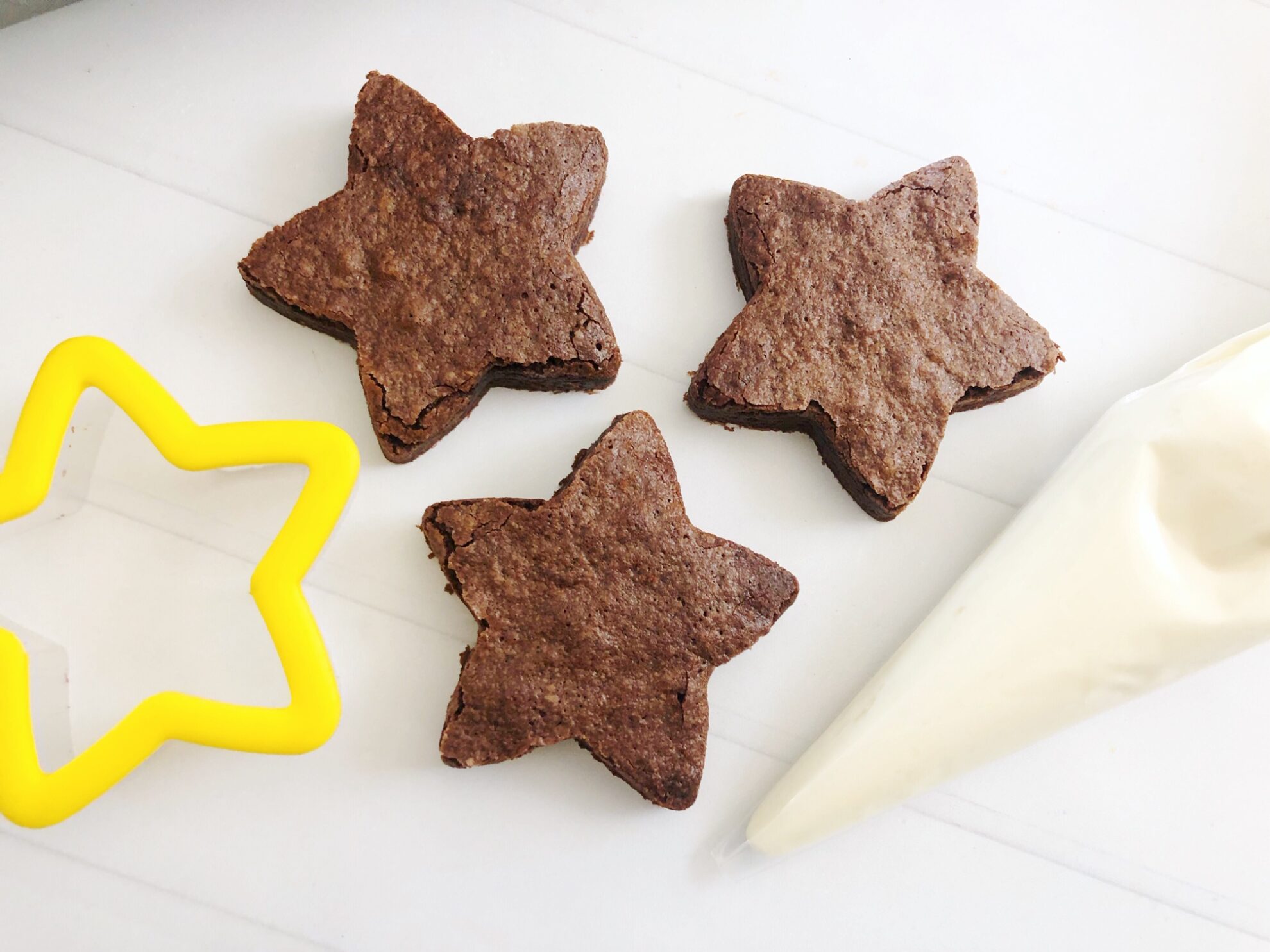 Pipe the icing along the edges of the stars…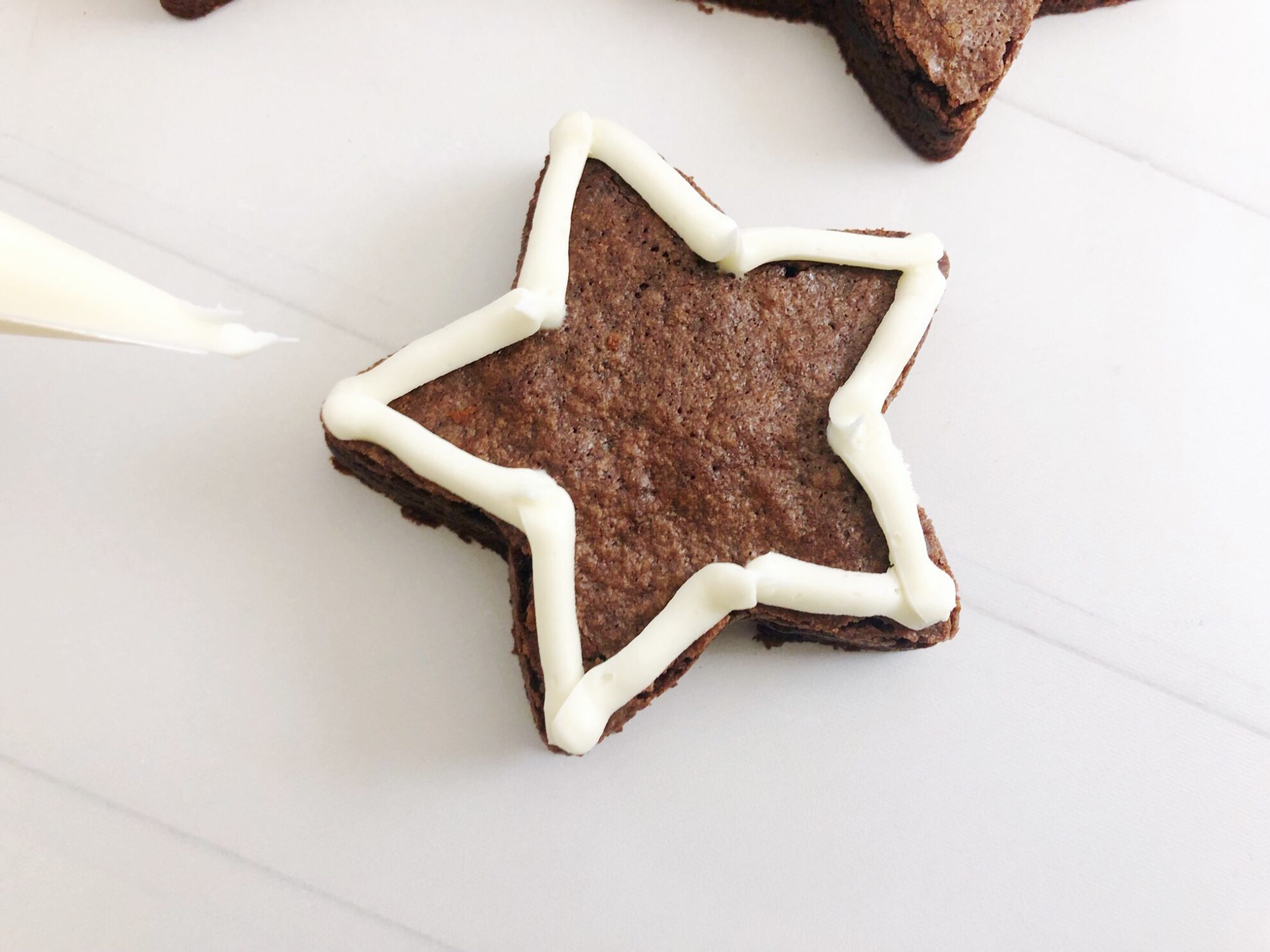 Just like that…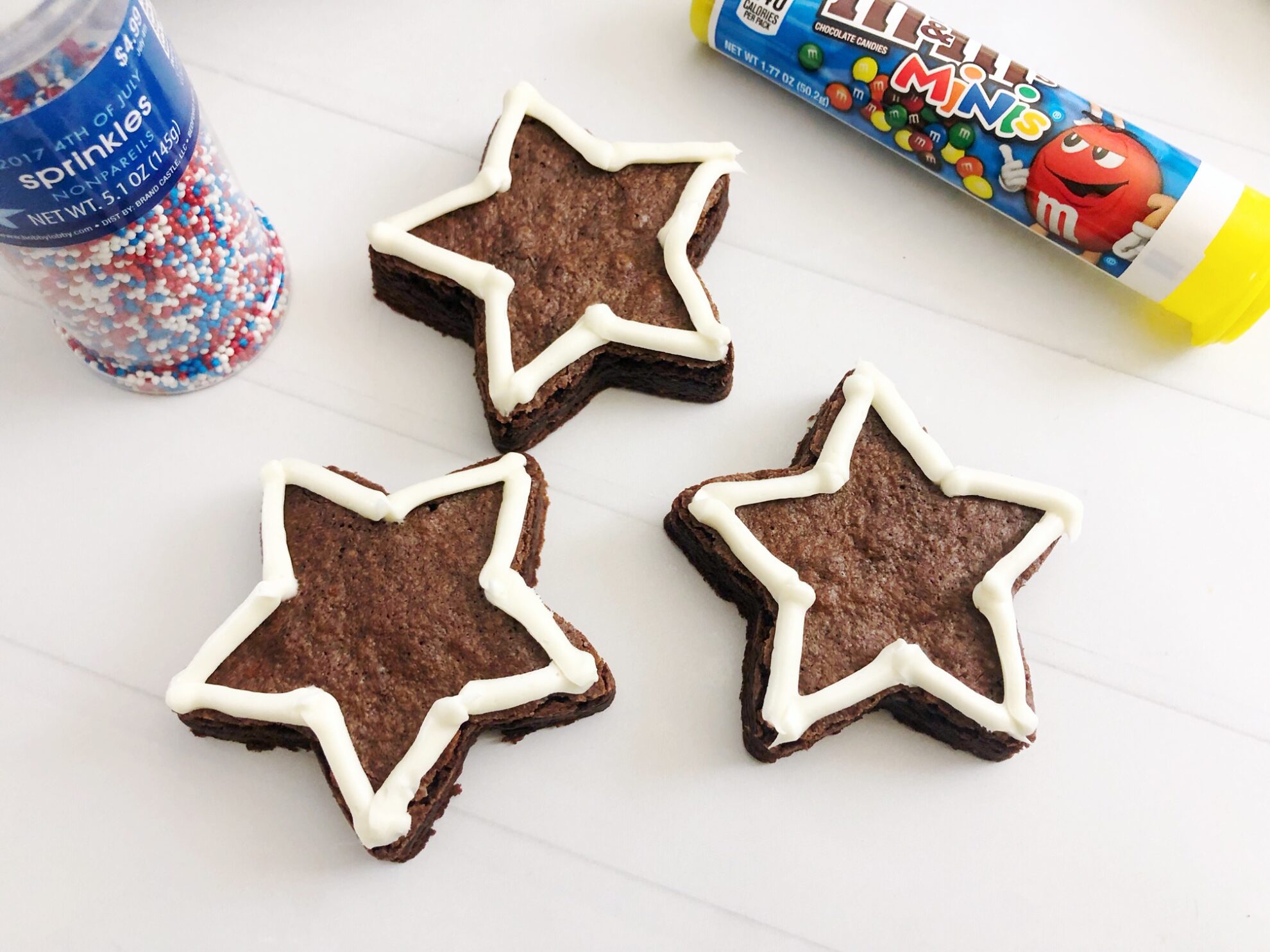 If it's not perfect – don't fret. The sprinkles and/or mini-M&Ms will cover that up!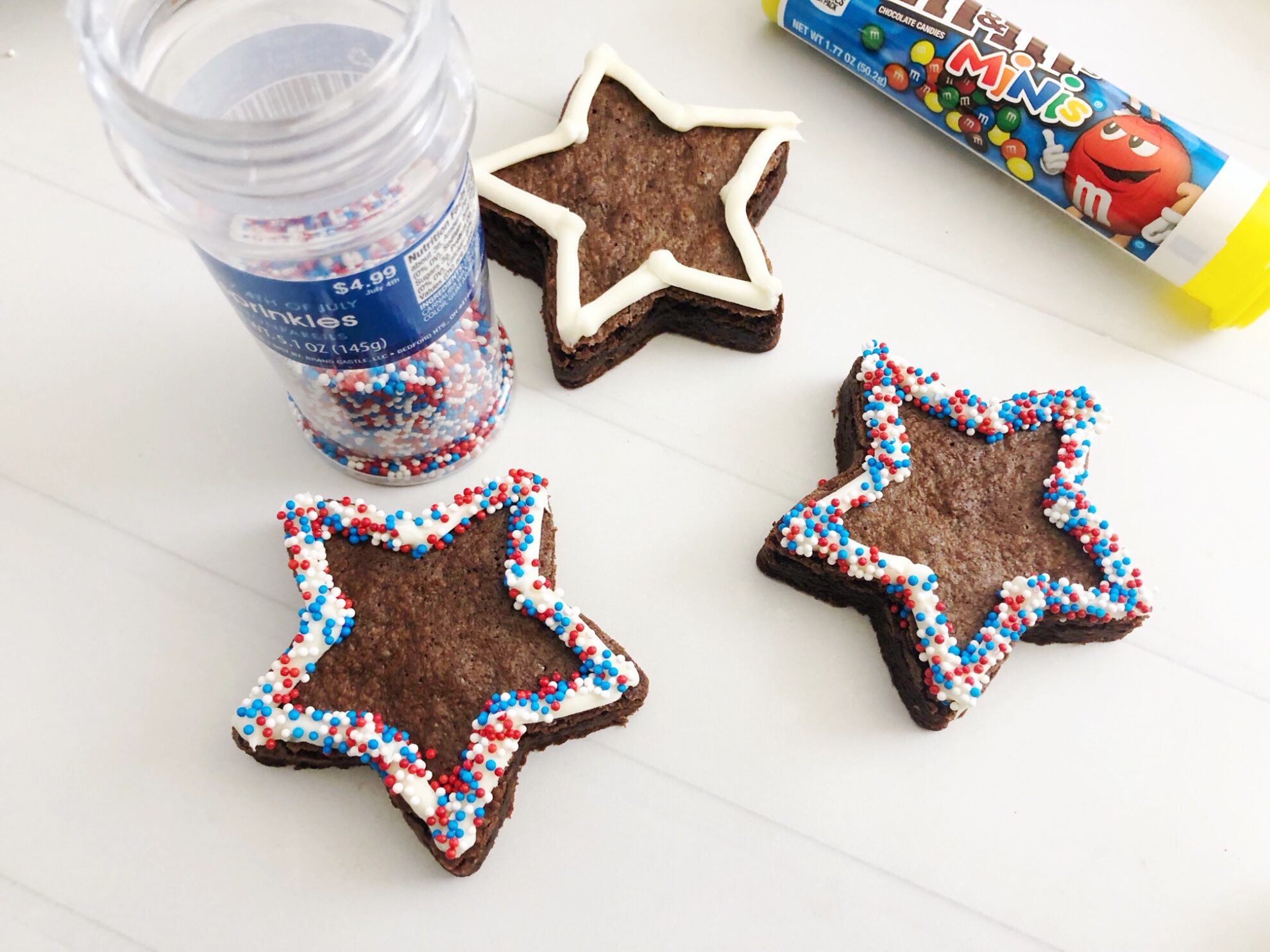 Sprinkle and lightly press into the frosting so they stick well.
Serve!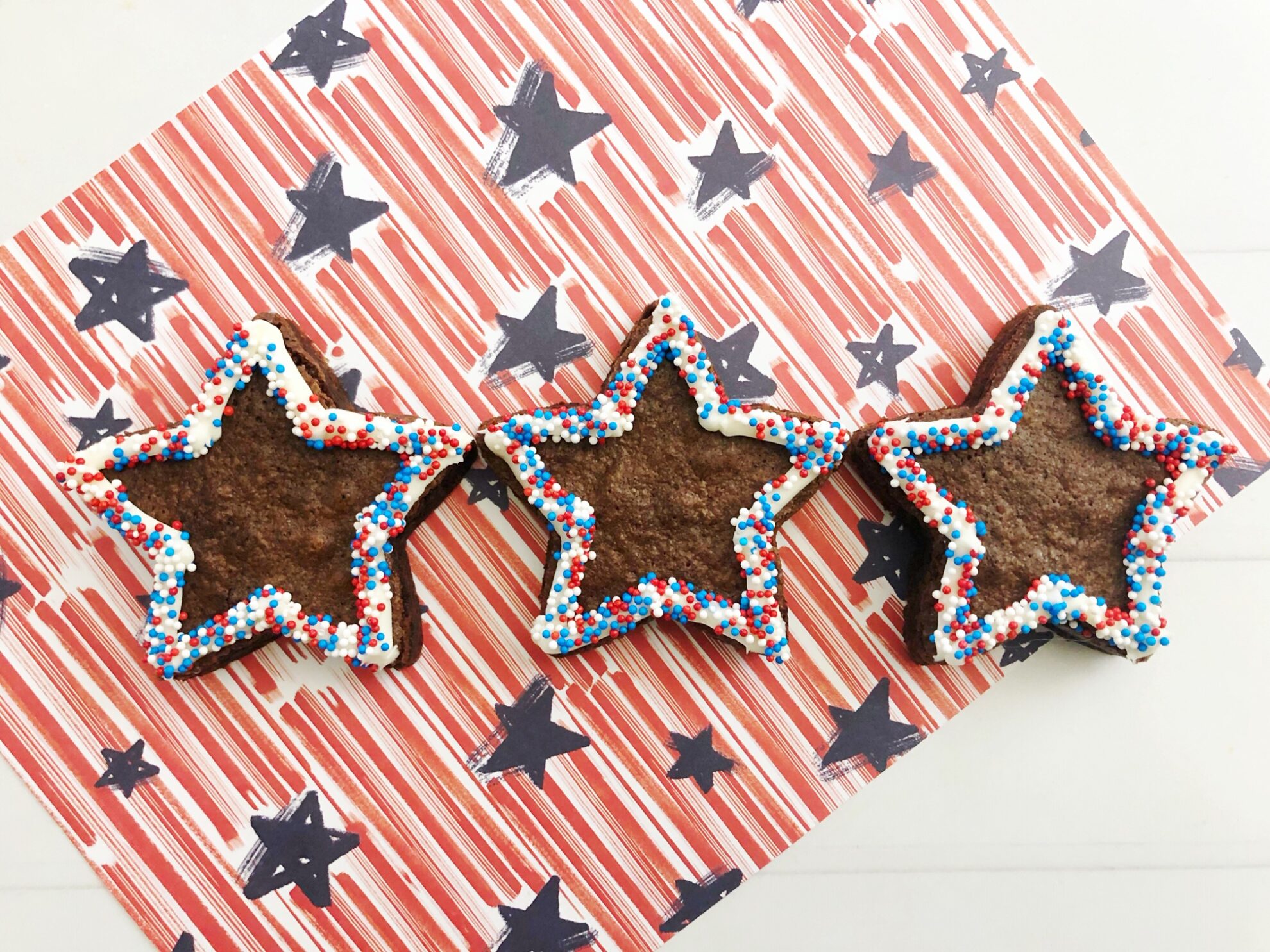 Here's to a fun, festive and delicious patriotic dessert!
The perfect dessert for your patriotic gathering!
Ingredients
2

brownie box mixes plus eggs and oil

1

jar vanilla frosting

Red, white and blue sprinkles

Miniature M&M's

Star cookie cutter

Piping bag or ziploc bag