Level up your next patriotic holiday get together with these simple, decorated flag-shaped brownies!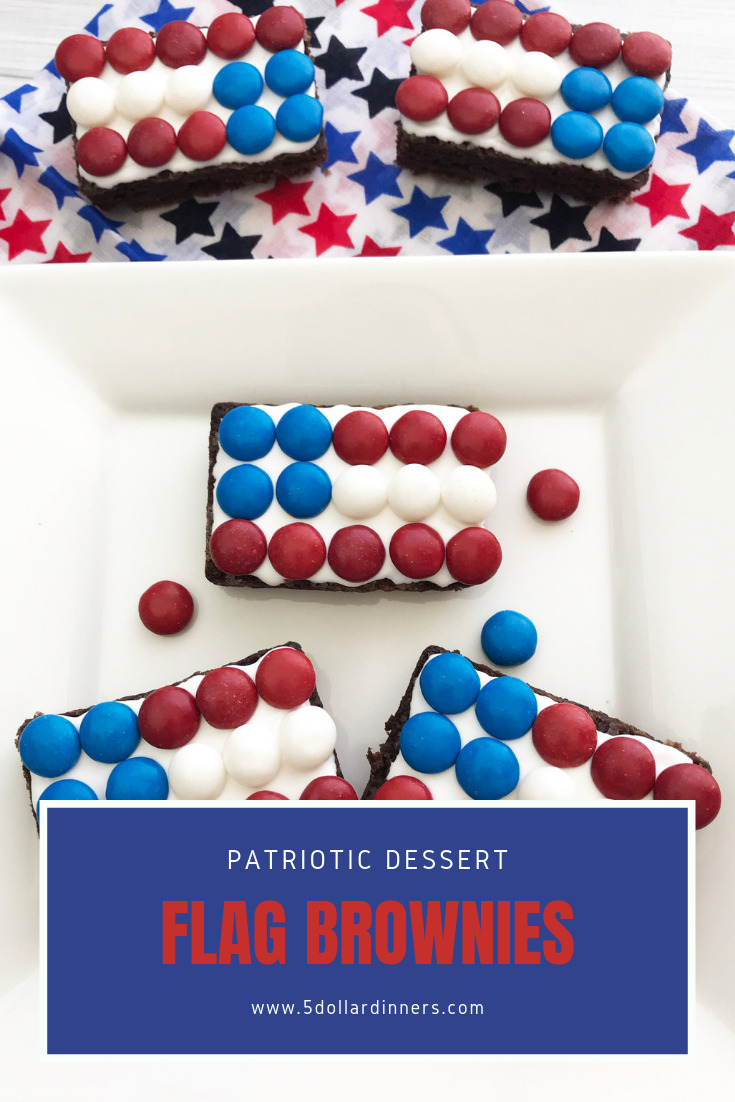 Love me some brownies and I really love making them all festive and such – this time with some frosting and red-white-blue M&Ms!
You don't have to be a super cake decorator to pull this off either…
And if you'd like to make homemade brownies instead of a box mix, this is my all-time favorite Homemade One-Bowl Mocha Brownies recipe. <<< It's really the best homemade brownie recipe ever!
Here's how to make these Patriotic Flag Brownies…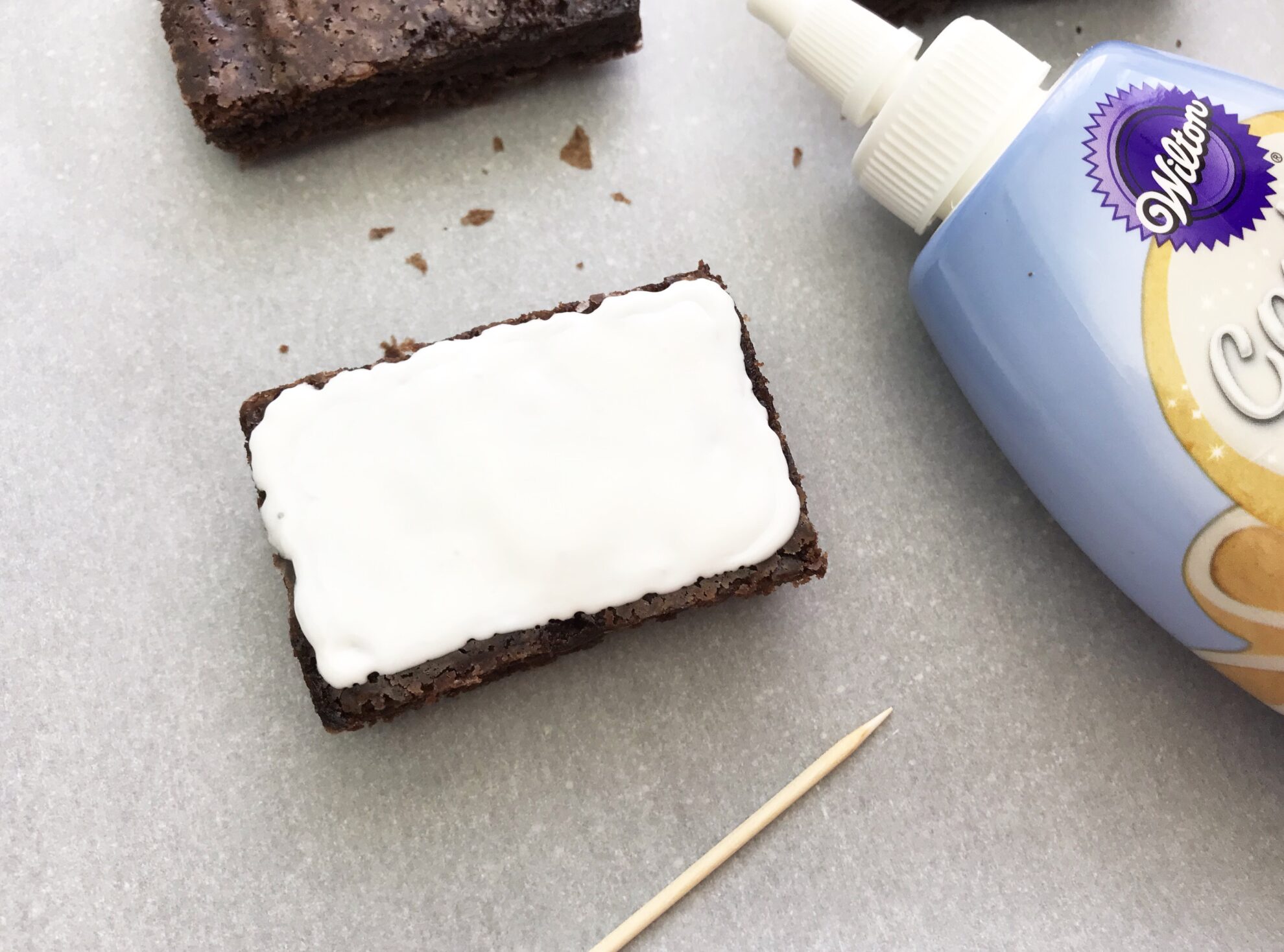 Bake the brownies and cut using the rectangular cutting.
If you don't have a rectangular shaped cookie cutter, you could use a well-greased knife. Greasing the knife will help keep the gooey-ness from sticking to the knife and make a cleaner cut on the brownie.
Add white frosting to the top of the browning.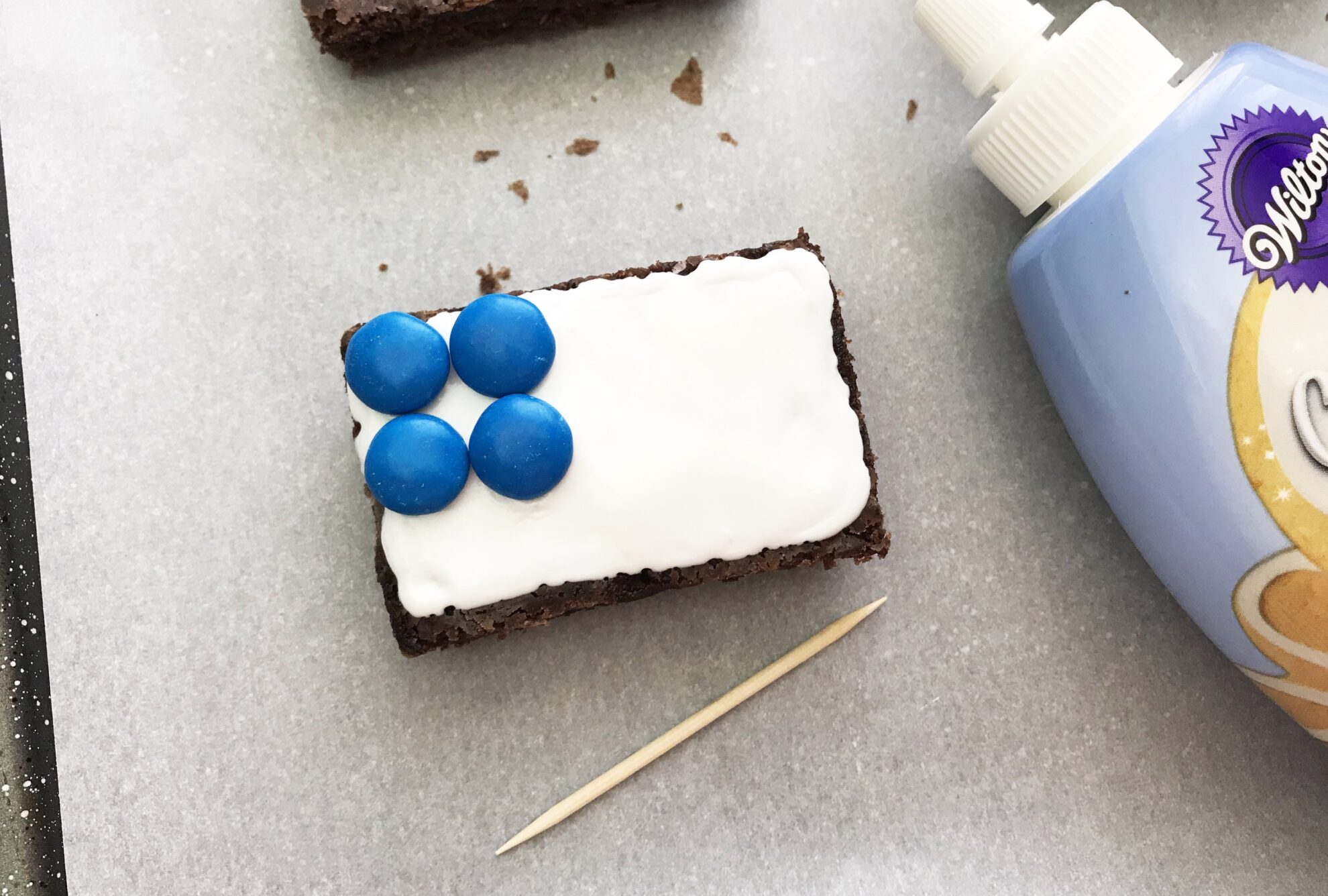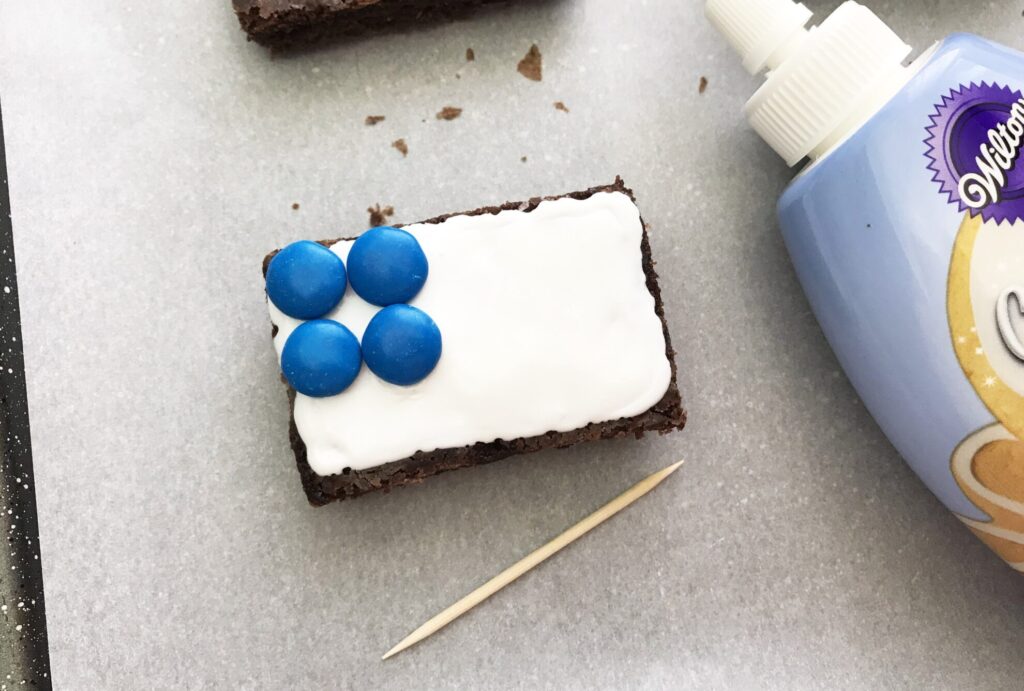 Place the blue M&Ms, using a toothpick or skewer to get them into the right place.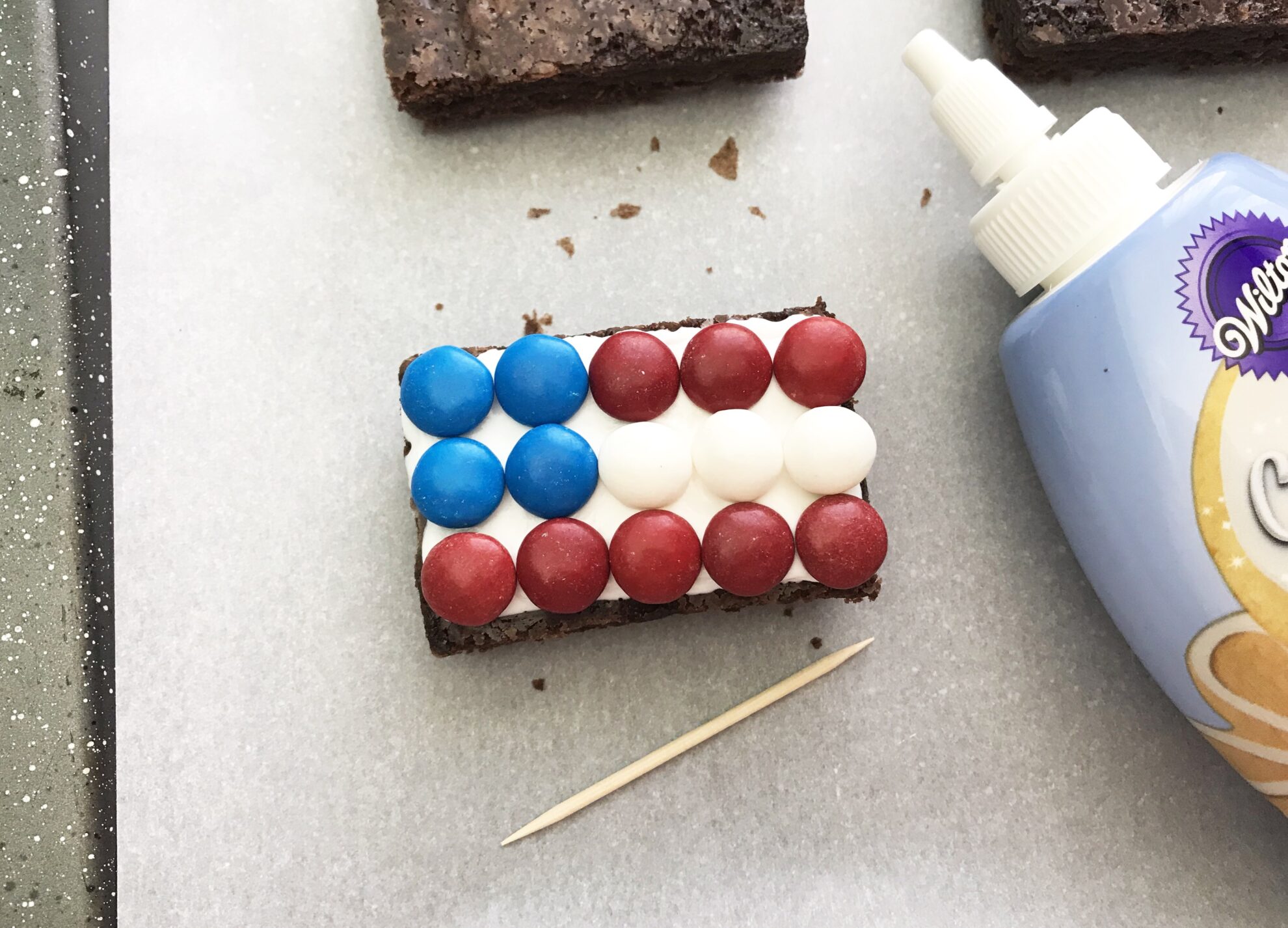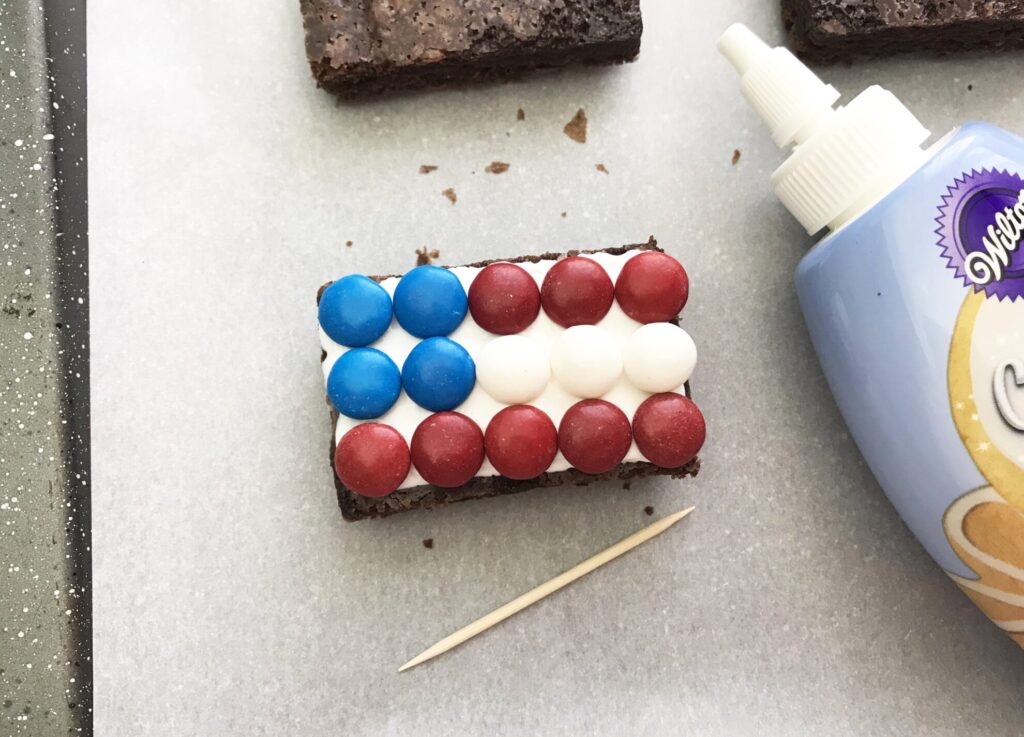 Add the red and white M&Ms to make a flag.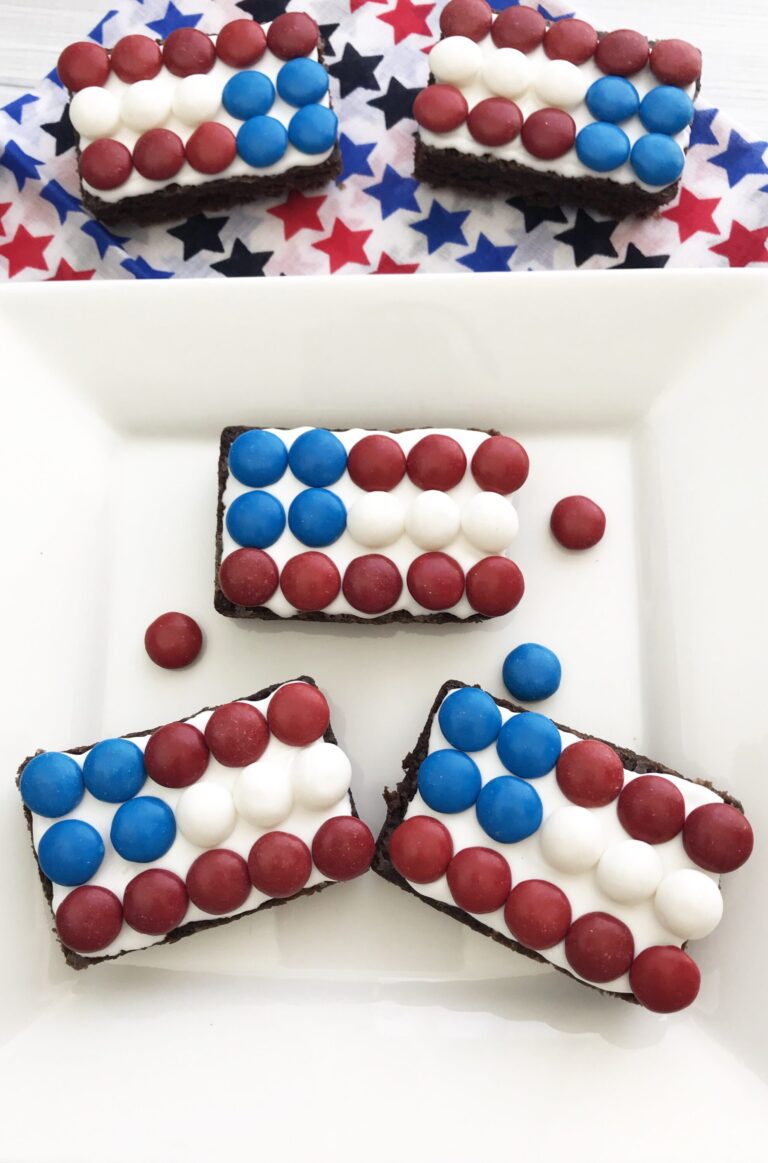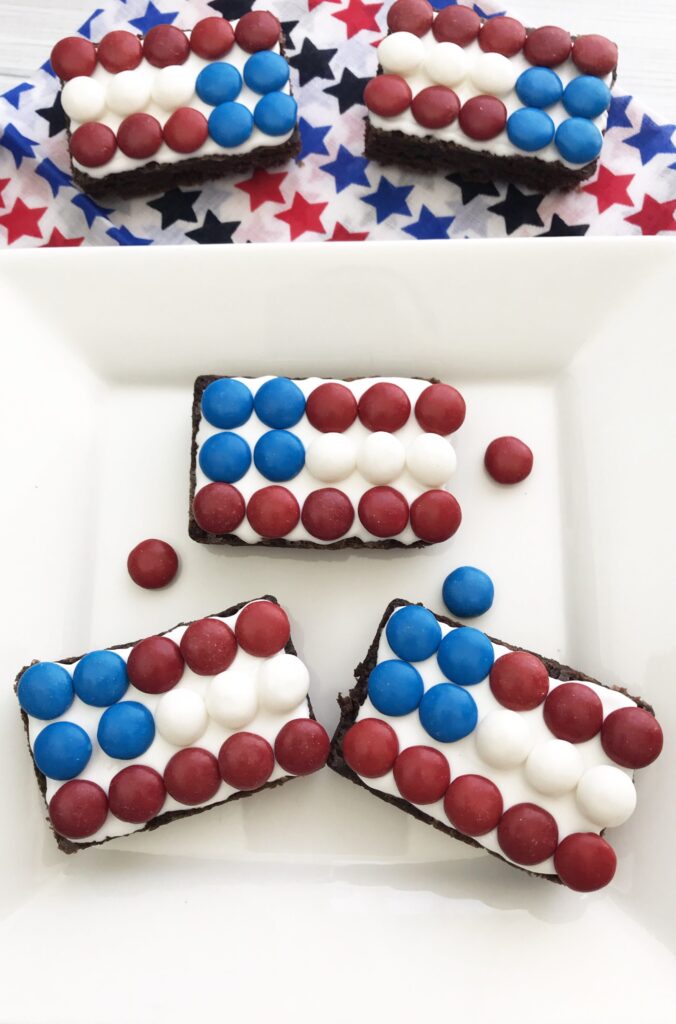 Set out and enjoy!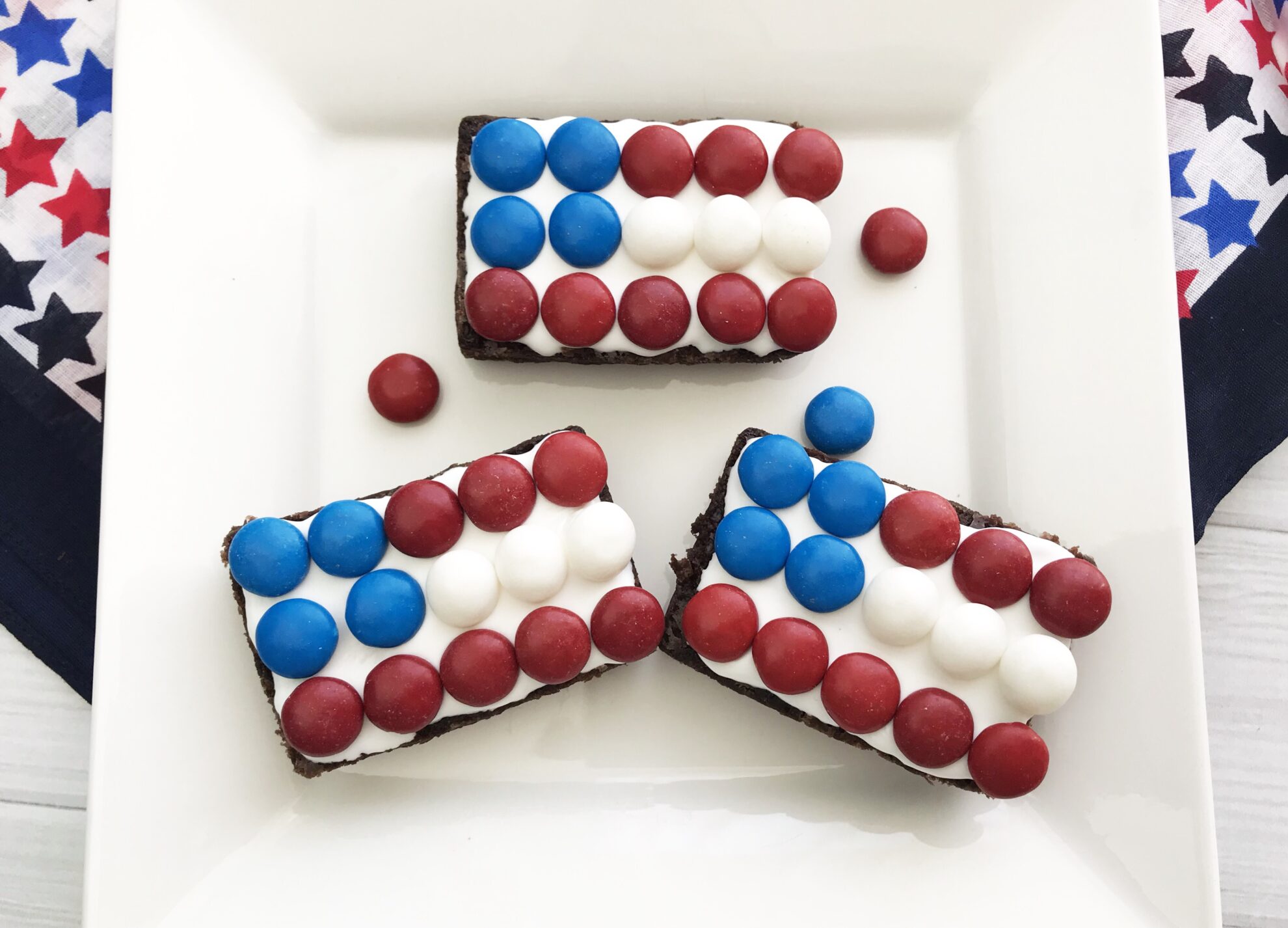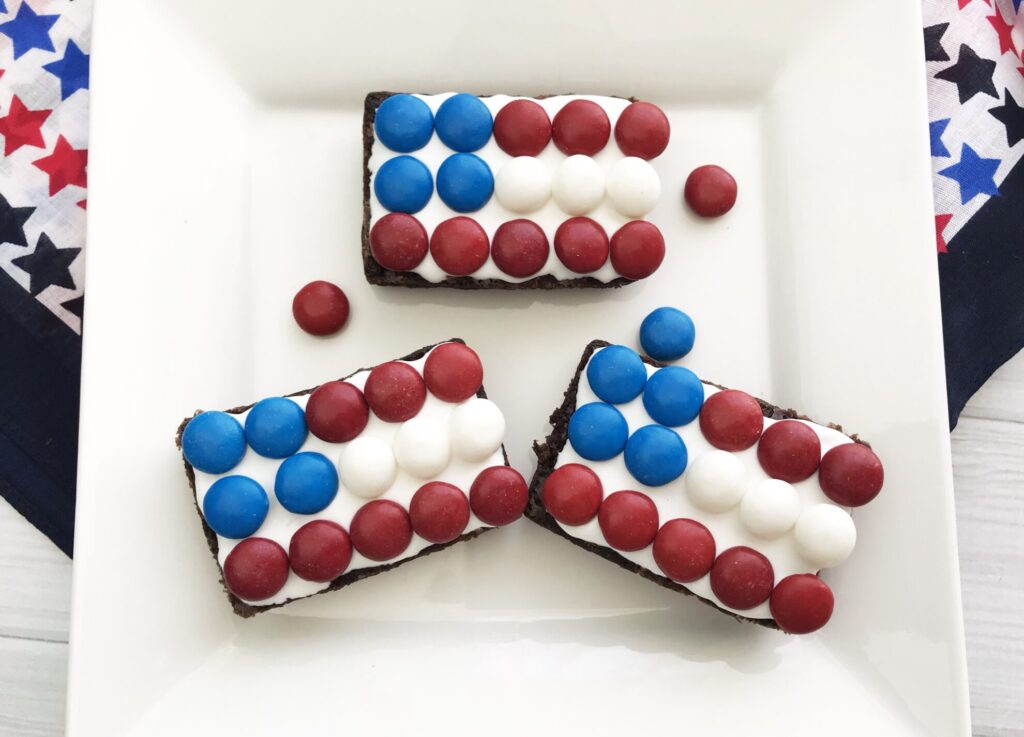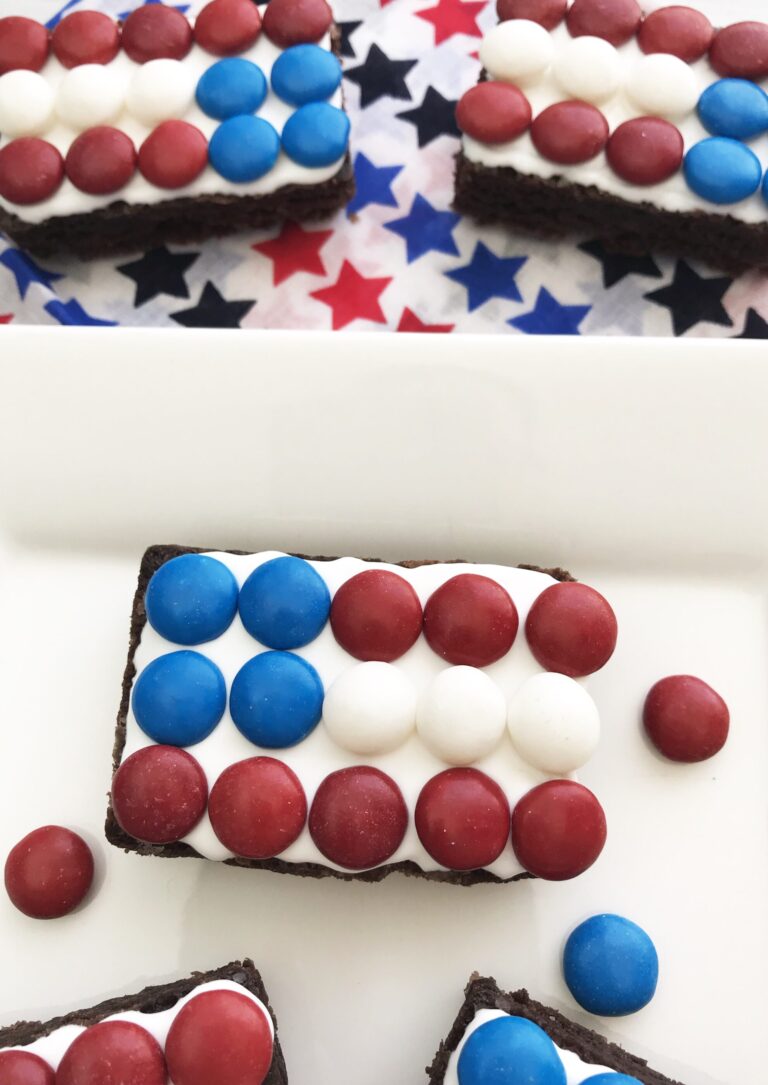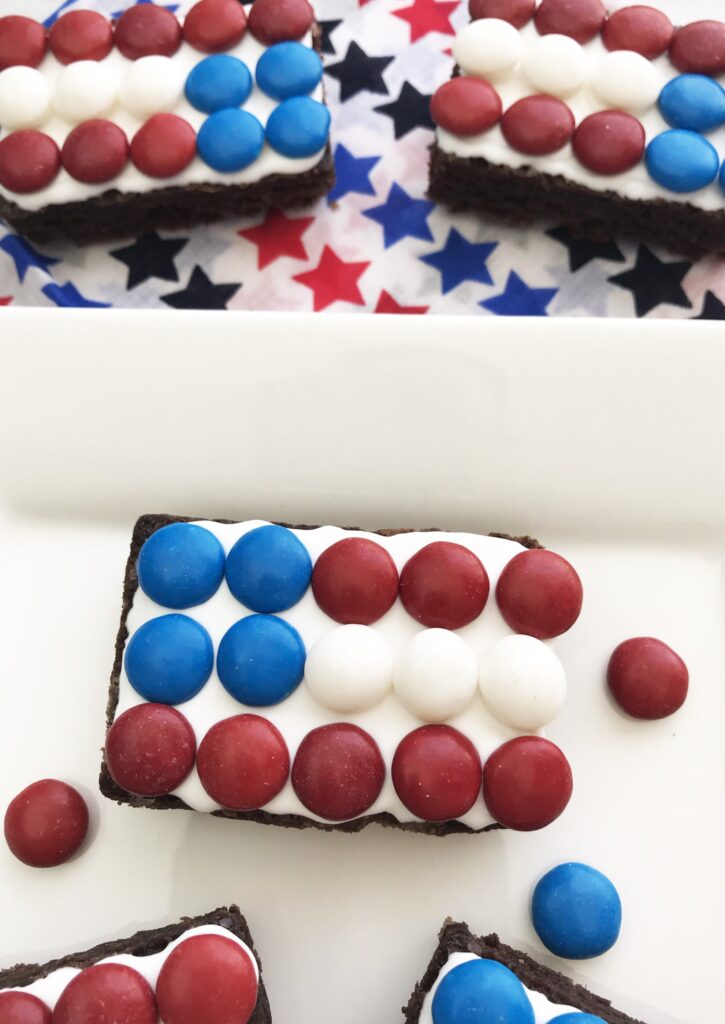 Here's to a fun, festive and delicious patriotic dessert!
Perfect for your 4th of July picnic!
Ingredients
2

boxes brownie mix plus eggs and oil

Patriotic M&Ms (look for in-stores during the holiday season)

Wilton White Cookie Icing

3" rectangle cookie cutter

Foil, toothpicks
Instructions
Preheat the oven to 350 F and line a 9x13-inch baking dish with foil and spray with non-stick cooking spray.

Prepare and bake the brownie batter according to package directions.

Remove the brownies from the oven and let cool completely. Be patient!

Use the cookie cutter to cut out as many rectangles as possible as close together as possible.

Place the brownies on a serving plate or foil-lined baking sheet.

Heat the Wilton icing in the microwave for 15 seconds and shake.

Gently squeeze the icing from the bottle and carefully outline the brownie.

Then, fill in the icing and use a toothpick to help smooth it out.

Place 4 blue M&M's in the upper right corner of the brownie.

Place 3 red M&M's across the top of the brownies.

Place 3 white M&M's in the middle of the brownie.

Place 5 red M&M's on the bottom of the brownie.

Repeat this process with all the brownies.

Enjoy!