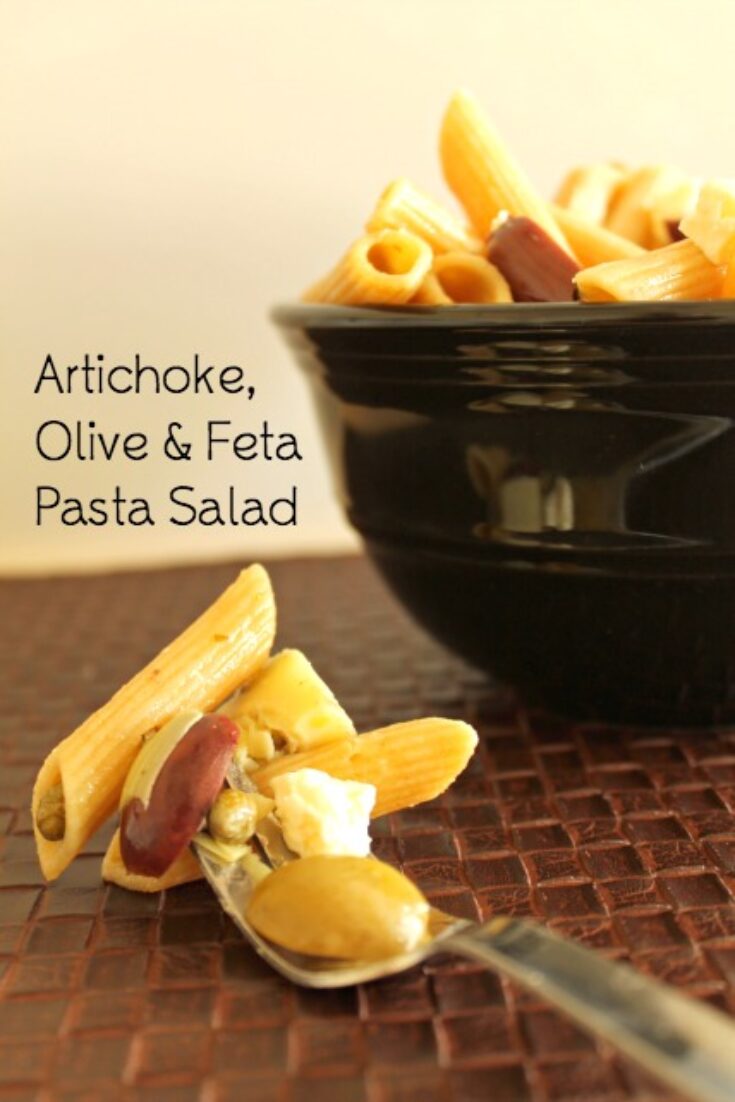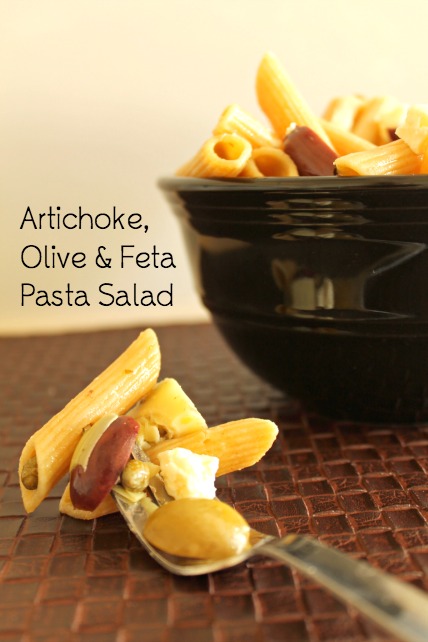 I love how the Mediterranean flavors whisk me away to another place. I'm not sure that other flavors do that…but these flavors put images of far away places into my mind. A friend recently visited Cinque Terre in Italy and boy-oh-boy were her photos beautiful.
Perhaps one day.
One day.
But for now, I'll keep enjoying these flavors of the region!
This pasta salad is divine…the snap and crunch from the capers, plus the salty tarty olives, plus the creamy feta…mixed in with a soft olive oil based homemade dressing…drooling over this and a dreaming of a vacation on the deep blue Mediterranean!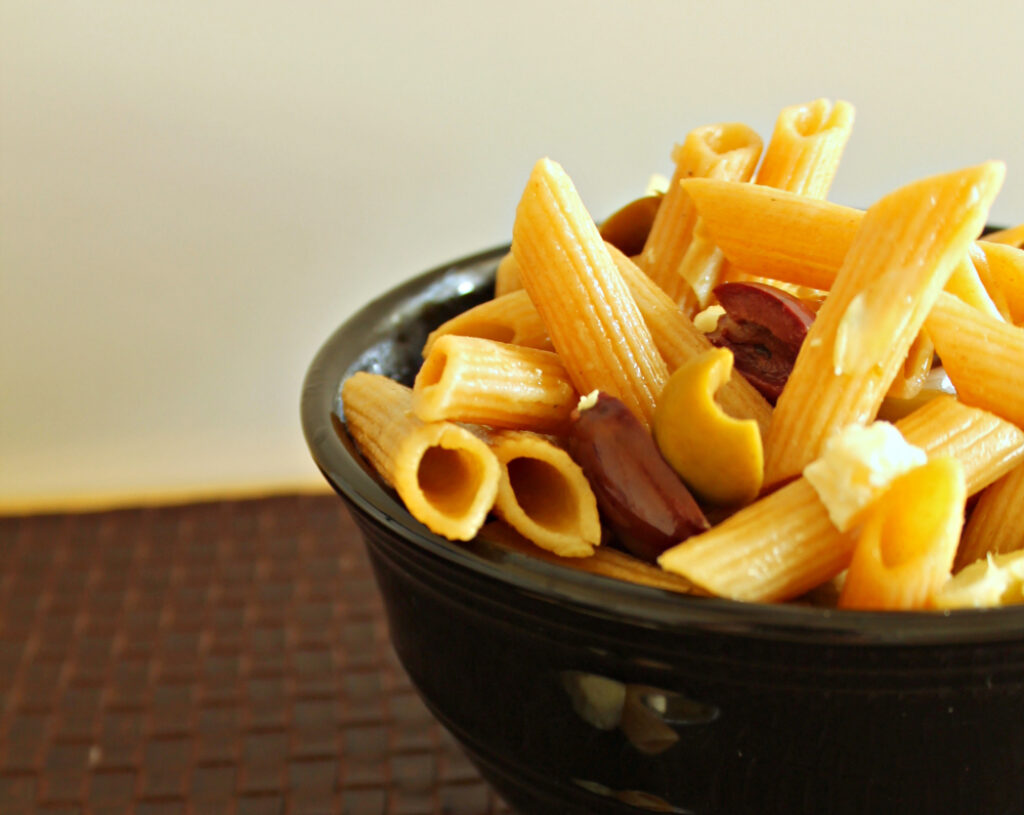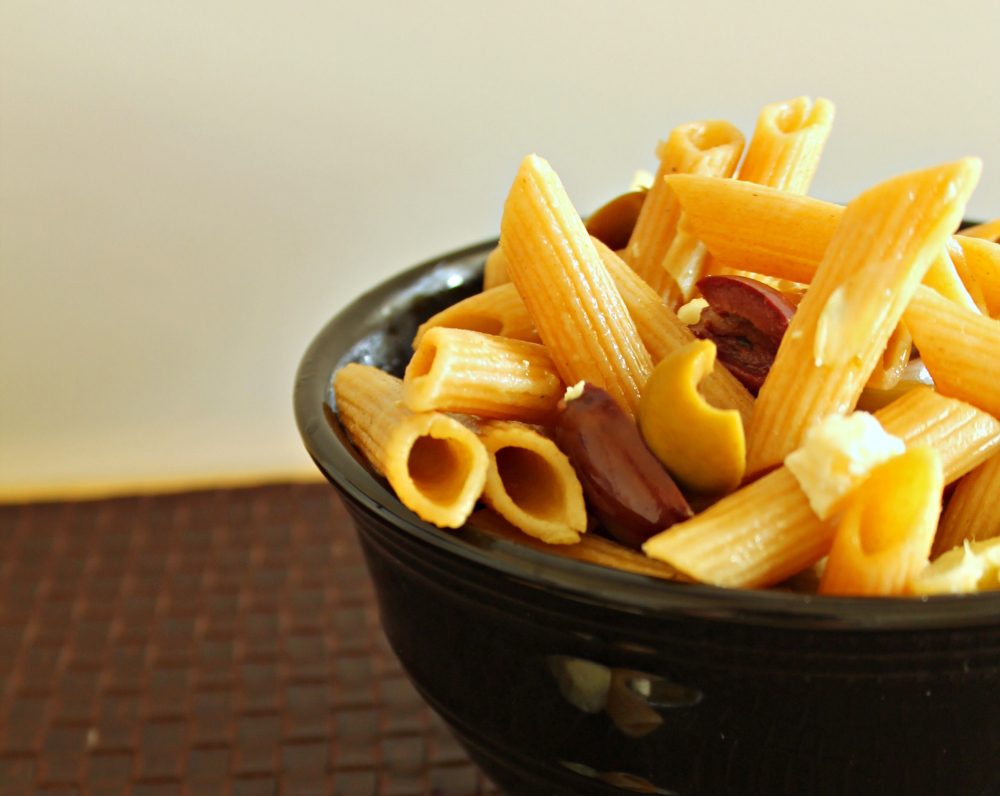 Perfect pasta with Mediterranean flavors!
Ingredients
2

tbsp

olive oil

1

tbsp

balsamic vinegar

1

clove

garlic minced

1/4

tsp

sea salt

1/4

tsp

ground black pepper

8

oz

whole wheat penne pasta

1/4

cup

queen olives, halved

1/4

cup

Kalamata olives, halved

2

tbsp

capers

6

oz

artichoke hearts, roughly chopped and drained

4

oz

feta cheese, crumbled into large chunks
Instructions
Cook pasta according to package directions, around 8 - 10 minutes. Rinse with cool water and drain.

Make the dressing by combining olive oil, balsamic vinegar, garlic, salt and pepper in a small bowl. Mix thoroughly and set aside.

In large bowl, combine cooled pasta, both olives, capers, and artichoke hearts and mix well.

Pour dressing over salad and stir gently to mix.

Sprinkle feta over the top and serve immediately.