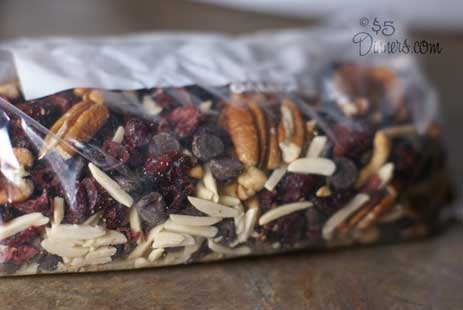 Confession Time.
See that bag of chocolate chips down there. I could eat it in one sitting. I really could.
I would feel a little less guilty about consuming straight up chocolate chips if they were in a trail mix.
Enter the pantry challenge. I found half-full bags of dried cranberries, cashews, pecans, slivered almonds, and of course, chocolate chips in the pantry.
Hence, Pantry Trail Mix.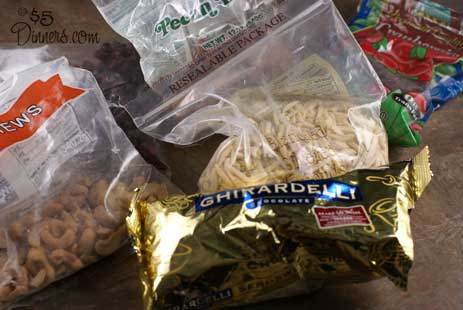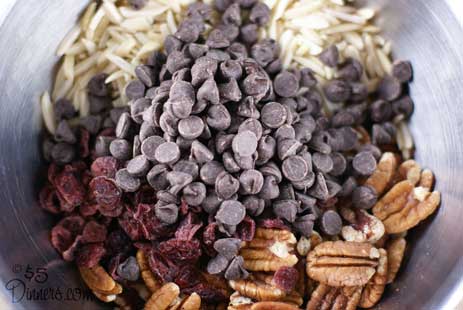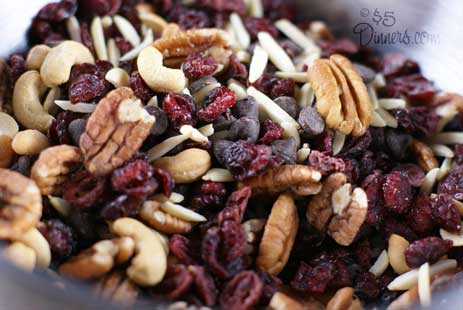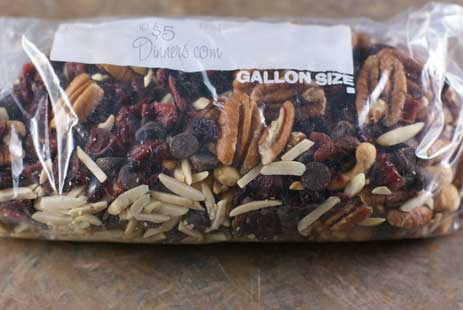 A delightful, healthy, guilt-less snack.
(Think Super Bowl party. Not that this trail mix will last that long. Perhaps I'll make another batch!)
Now, go check your pantry…and see what kind of fun trail mix you can come up with!!!  Let us know what you mixed in your Pantry Trail Mix!!!