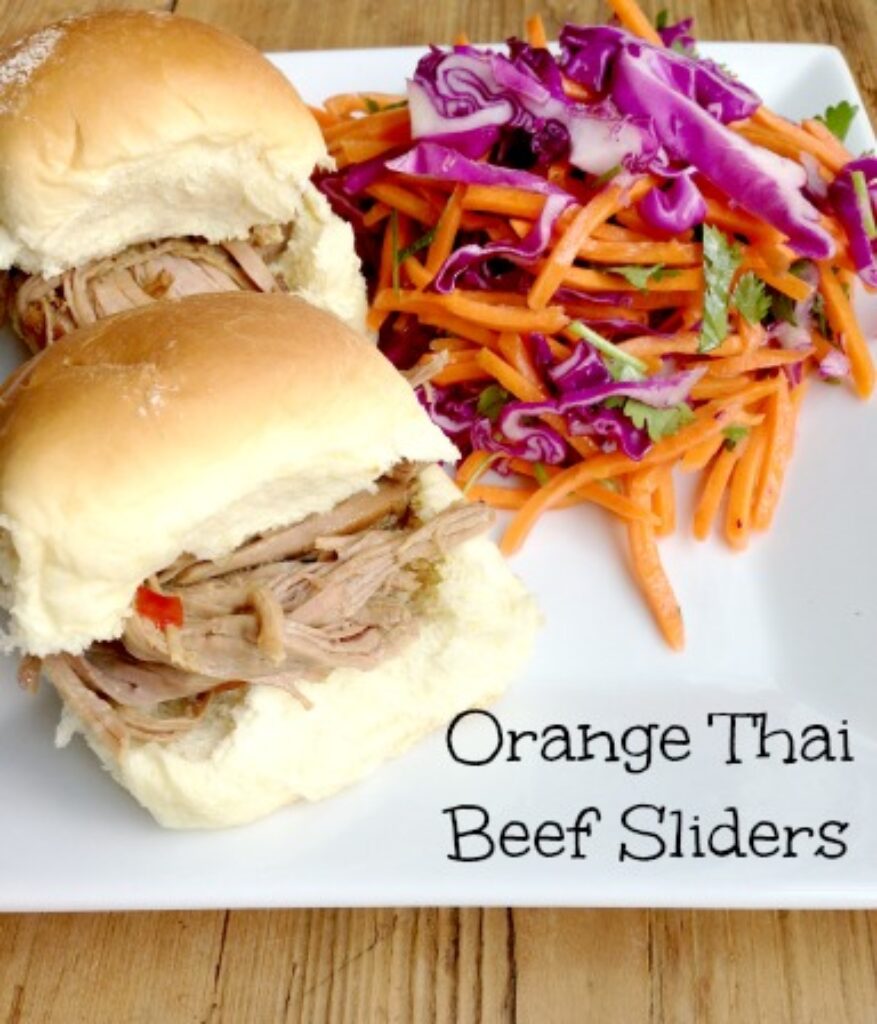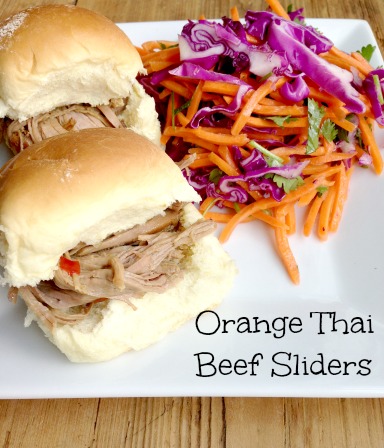 This beef y'all. Seriously.
The orange juice did a beautiful thing to this beef as it was cooking. I'm still debating whether or not the leftovers were tastier than the tacos and these sliders. (There was a little more than 1 portion leftover from the 2 meals…and I'm not-so-secretly grateful that my husband was in Austin teaching earlier this week, so I got the leftovers! I'm selfish like that when it comes to shredded beef cooked in orange juice.)
So earlier this week, I introduced you to the Orange Thai Beef Soft Tacos…and this is what we did with the rest of the beef and slaw. When I ate my sliders, I put some of the slaw in with the beef for the added crunch and flavor. Zippadee-doo-da…yumly!
I'm so excited about this shredded beef that I'm making up words and skipping (in my head) down the street singing Zipp-a-dee.
I highly recommend adding this shredded beef "2 for 1 recipe" deal to your next meal plan…first these, then the tacos. Or vice versa.
A delightful combo of thai flavors in the beef with a crunchy slaw topping!
Ingredients
Leftover shredded Orange Thai Beef

recipe below

12

dinner rolls or slider buns

Leftover Cilantro Slaw
Instructions
Reheat the leftover shredded beef. Add beef to each slider bun. Top with cilantro slaw.

Enjoy the leftover beef and slaw, as sliders!