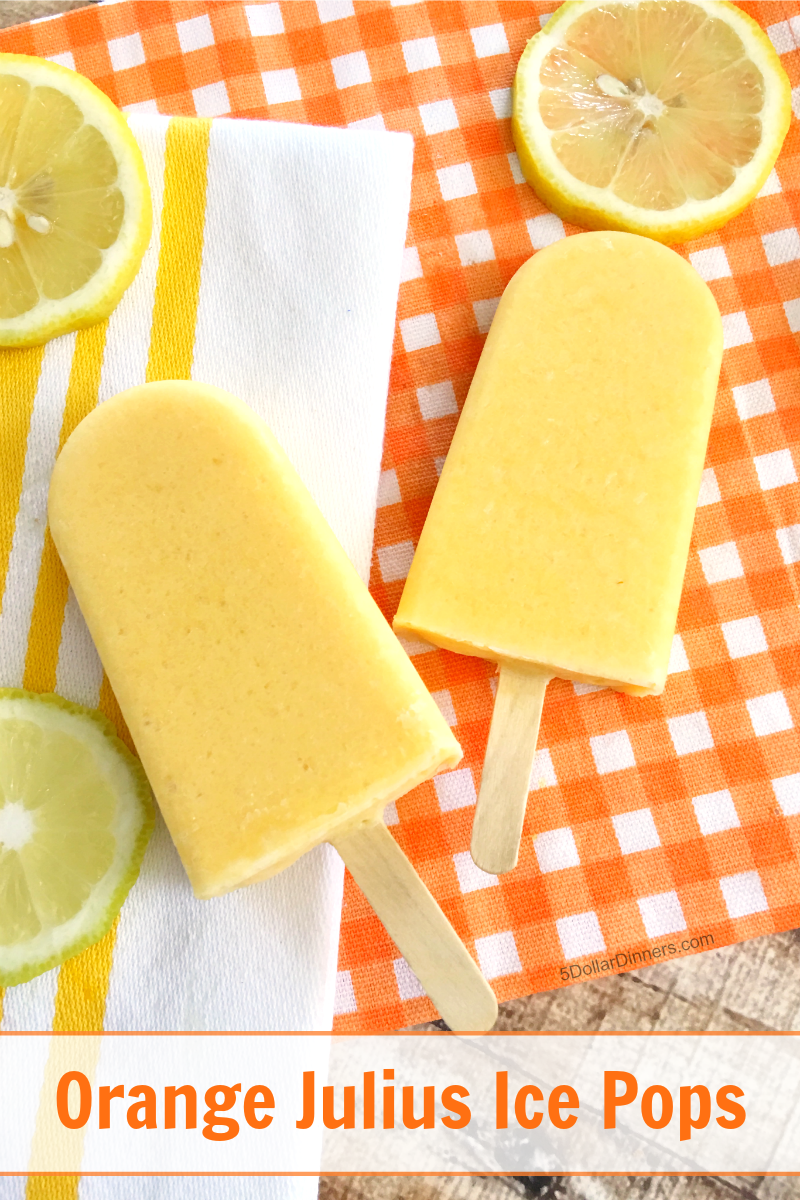 Can we talk about Orange Julius' for a minute? I miss them.
Where do you get them anymore?
When I was in middle school and high school, it was my favorite reason to go to the mall. I didn't love the mall because I was shopping, or getting new clothes, or scoping out a cute group of guys. I loved the mall for the Orange Julius shop.
It was the first stop I'd hit, every time I went to the mall. Then I'd wander around, chatting with friends sipping on my Orange Julius. Even to this day, I still think of these Orange Julius' when I visit the mall. (I was just there the other day, grabbing something from the Apple Store.)
I recently introduced my boys to this amazing flavor combo. And they are hooked too.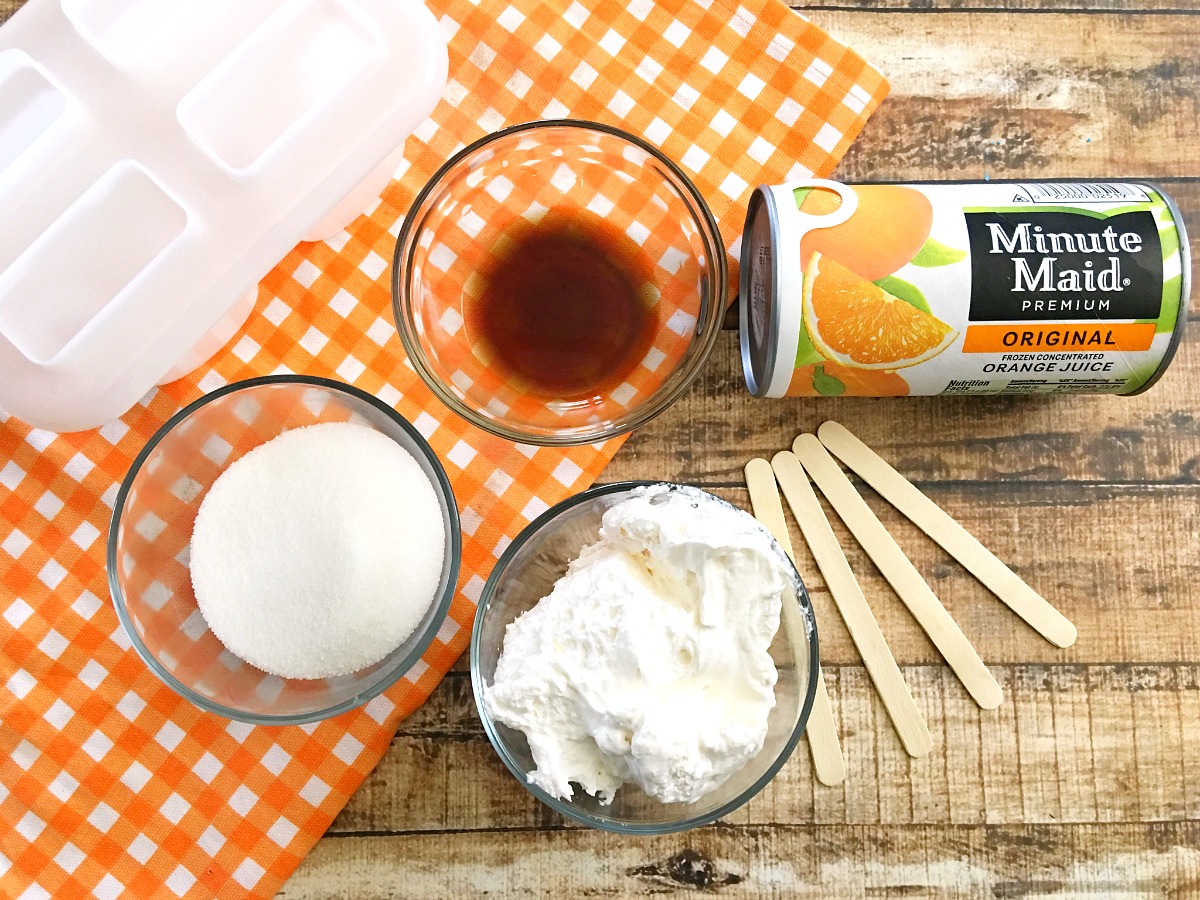 There's what you need…simple and sweet.
Mix them up and let them freeze. The waiting is the hardest part. (Of course, you could just slurp on this as a smoothie!)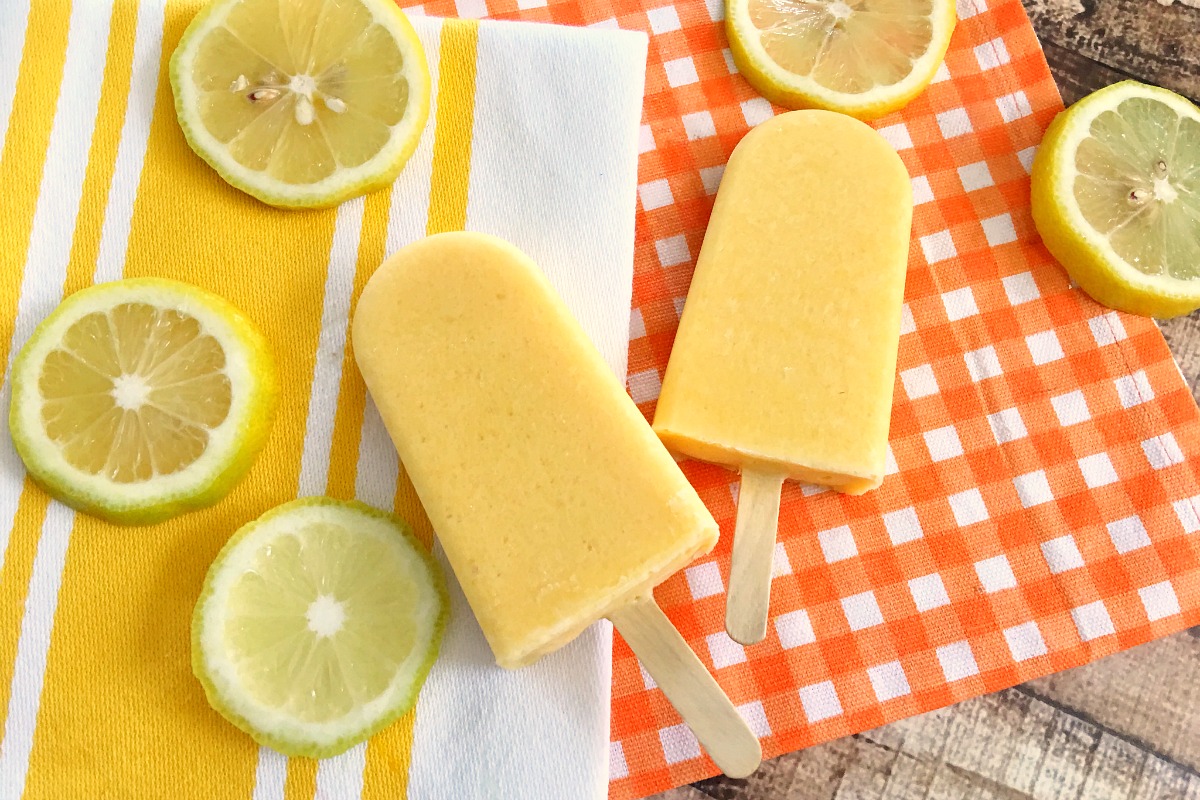 And because this recipe only uses half of a can of orange juice…that just means you can make another batch as soon as you eat the first batch. Or you can get more popsicle molds and make a bunch at once! 🙂
What a fun walk down memory lane with these Orange Julius Ice Pops!
Ingredients
1/2

can

original frozen orange juice concentrate

1 1/2

Tbsp

vanilla extract

1 1/4

cups

milk

2

Tbsp

granulated sugar

1/2

cup

whipped cream

Ice pop molds
Instructions
Scoop half a can of frozen orange juice concentrate into a blender.

Add in the vanilla, milk, granulated sugar, and whipped cream.

Blend on milkshake mode for about two minutes.

Pour into your ice pop molds and freeze for about five hours or overnight.

Serve Orange Julius Ice Pops frozen.
Disclaimer: As an Amazon Associate, I earn commissions on qualifying purchases. Reviews, opinions are my own.