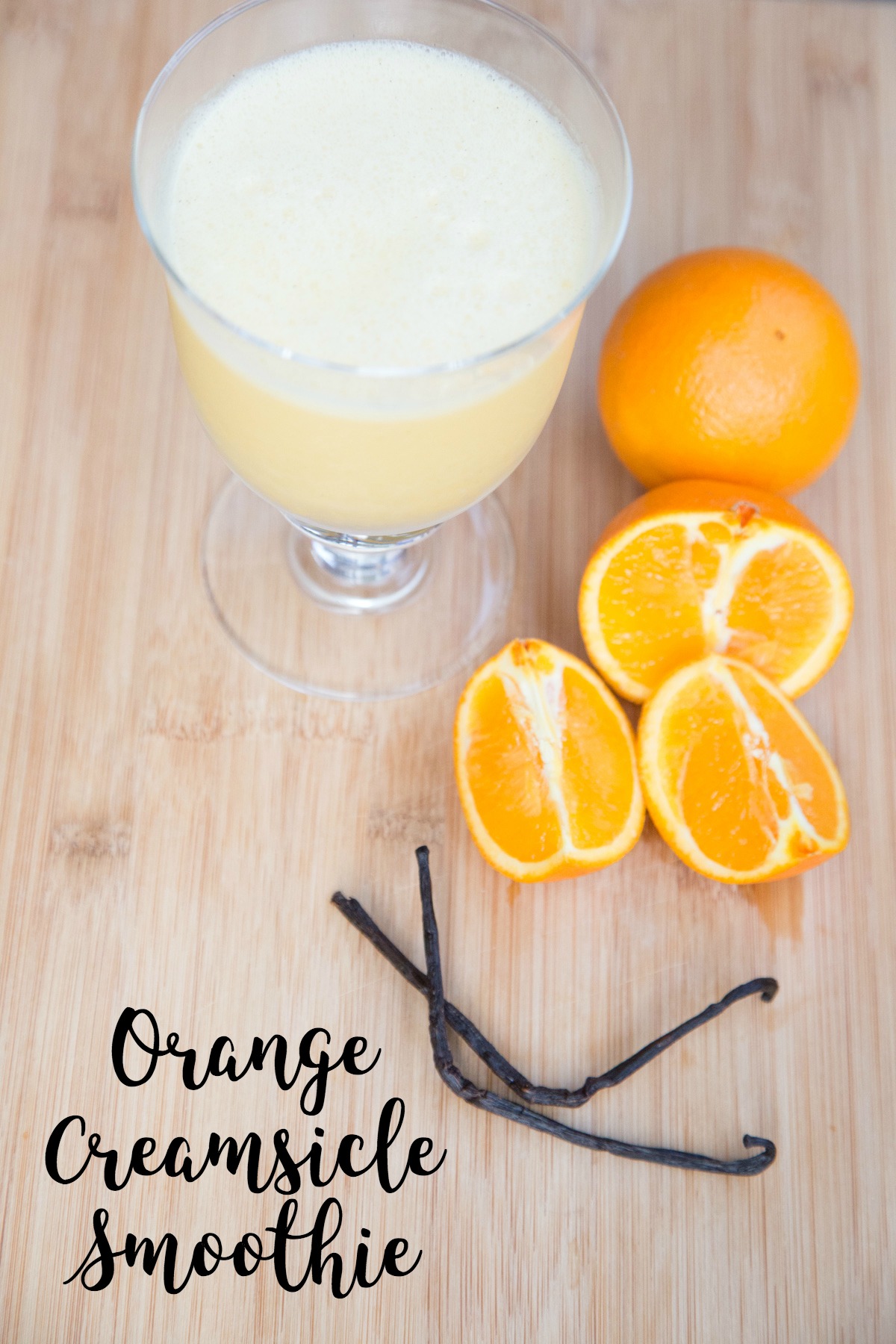 Ok.
I'm in a fight with myself over this recipe title.
Orange Creamsicle?
Orange Dreamsicle?
Or maybe I should just call it the Orange Julius Smoothie? (Because it tastes like that…and it tastes like the popsicle.)
The popsicles are the creamsicles, but for whatever reason I think they are called dreamsicles. I have no idea where that's coming from.
I almost hyphenated this one: Orange Creamsicle-Dreamsicle Smoothie – for the full effect. But settled on this.
I made this smoothie sugar-free and dairy-free. This is really easy to do, as the orange juice and vanilla have such a sweet flavor and even work together to sweeten things up even further.
I've got the option of using unsweetened coconut milk to make this dairy-free and sugar-free!
One last note before we get to the recipe…if you want this to be nice and thick, be sure to use the ice cubes or even add extra. And now, without further ado…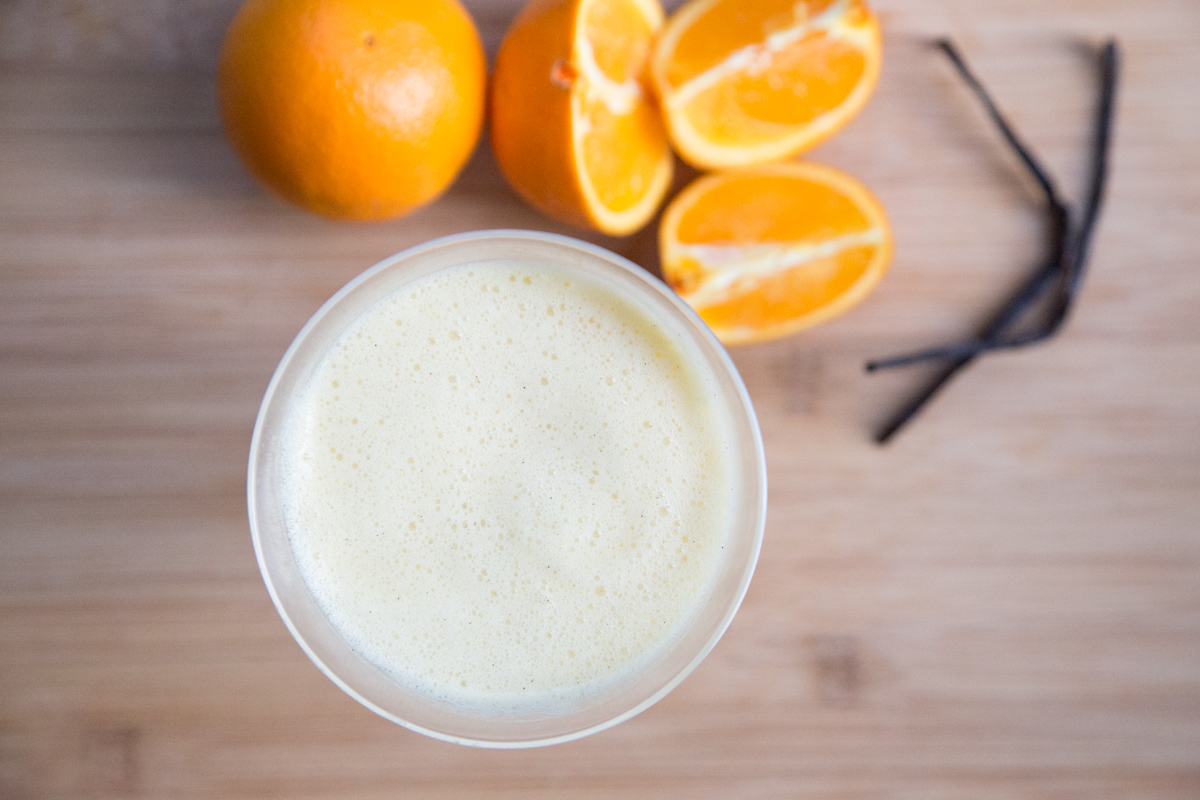 Creamy, smooth and refreshing!
Ingredients
4

oranges, peeled

1

cup

vanilla Greekyogurt or unsweetened coconut milk

1

cup

frozen mango chunks

2

cups

orange juice

1

tsp

vanilla

8

ice cubes
Instructions
Peel or slice the oranges. If preferred, segment the oranges, too.

Add all ingredients to blender and blend until smooth.

Serve and enjoy!