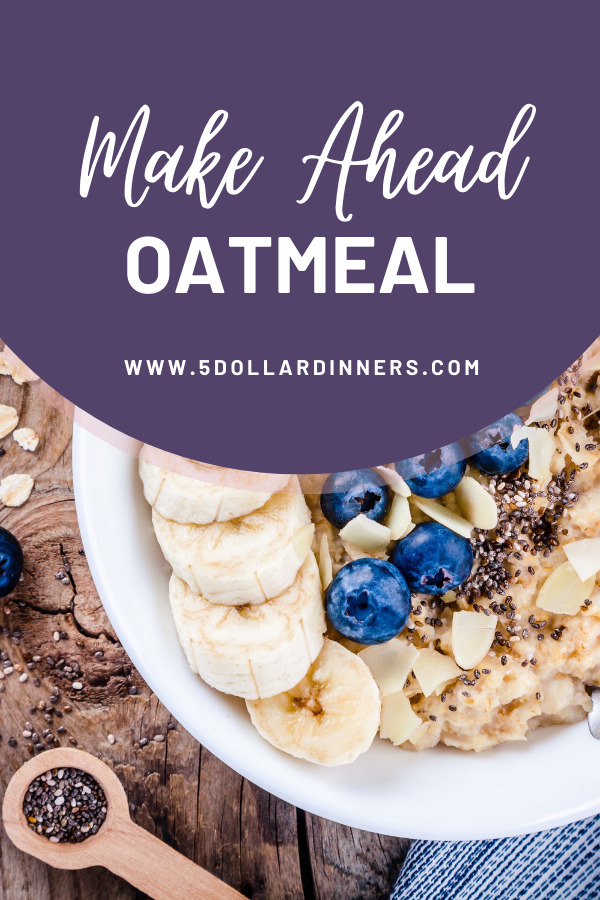 So…it the 'mom's new year' as many people call it. August is the time when moms all over regroup from the leisurely days of sleeping in, pool fun and all other summer activities. Regrouping involves a shift in mindset back into routine and structure, but it often involves getting up earlier, having to get breakfast prepared and lunch boxes packed, in a hustle to get out the door on time.
I've always been a bit of an efficiency nut. I like things to run smoothly. (As much as they can when there are 4 boys who act like electrons most of the day…bouncing from here to there and everywhere.) We have a spot for shoes. Another for backpacks. We have lunchbox area. And homework folder location. And Ryan's glasses are always in the tray on the front table. When everyone knows where everything is, it makes the morning rush bearable.
Another thing that really helps me in the mornings is that the older 2 boys can prepare their own breakfast. Sometimes they make eggs. And now, they can make their own oatmeal.
Depending on the week, they can reheat the oatmeal that I stash in the fridge (option #2!)…or they can make it fresh, using the packets (option #1). They know to add 2 cups of water, let it start bubbling, then dump in the bag, stir and let cook for another few minutes before turning off the heat. (Yes, we have taught the kids how to use the stove top…they have proven over and over in a highly supervised environment that they can do it safely!)
I love this because it buys me a few extra minutes to be upstairs changing the baby, making sure that Tyler actually has on underwear (#boymomproblems), and getting my teeth brushed before we head out the door for school. (I generally wear my pj's in the car for school drop off. Don't judge.)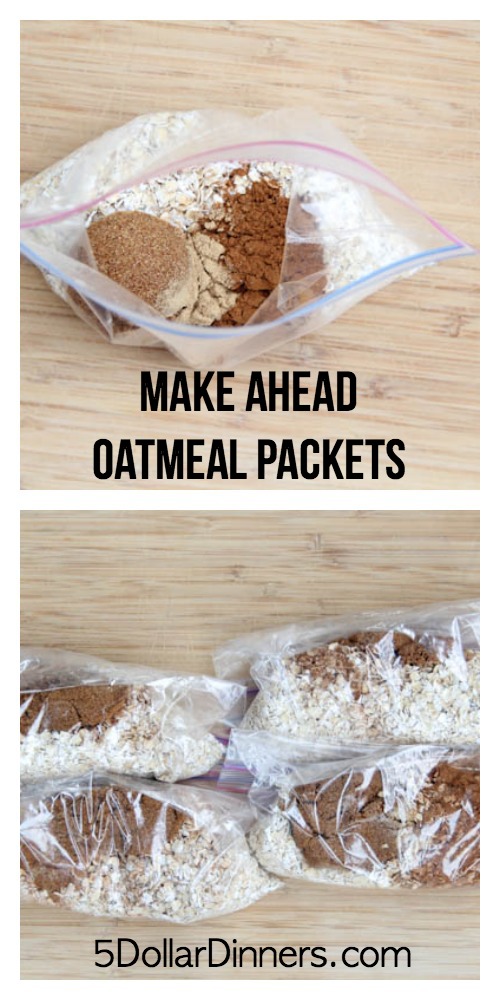 For the packets, I generally mix up a few in baggies while I have all the ingredients out when making a fresh batch on the stove top. (Recipe below.)
For the cook ahead option, I will make 3 cups of dry quick cooking oats (plus other ingredients x3) and that will make enough portions for 2-3 breakfasts during the week…depending on who eats the oatmeal. (Often times, baby, Tyler and I eat a round-2 breakfast after school drop off.) You can make however much you need for your family, and then divide into single serving containers and keep refrigerated. Then just reheat and add some milk or yogurt and serve with fresh fruit…yum! I recommend the Rubbermaid 50-piece food storage, as it has several of the smaller-medium size containers that are perfect portion for kids-adults.
For the packets, I use sandwich size plastic baggies and reuse them when it's time to restock!
Oh, and use gluten free certified quick cooking oats if you are GF!
Here's the recipe that we use…
These make ahead packs are what get us through hectic weekday mornings!
Ingredients
1

cup

quick cooking oats

1

Tbsp

brown sugar

1

tsp

cinnamon

1/2

tsp

ginger

1/4

tsp

salt
Instructions
Combine all the ingredients in a sandwich size plastic baggie. Seal tightly and store up to 2 months in the pantry.

To cook: Bring 2 cups of water to bubbling, then pour in the contents of the baggie. Stir well and reduce heat to medium and cook for 2-3 minutes, or until thickened.

Serve Oatmeal with milk or yogurt and fresh fruit.

Sugar-free option: Omit the brown sugar and stir in 2 Tbsp maple syrup while the oatmeal is cooking.

Disclaimer: As an Amazon Associate, I earn commissions on qualifying purchases. Reviews, opinions are my own.