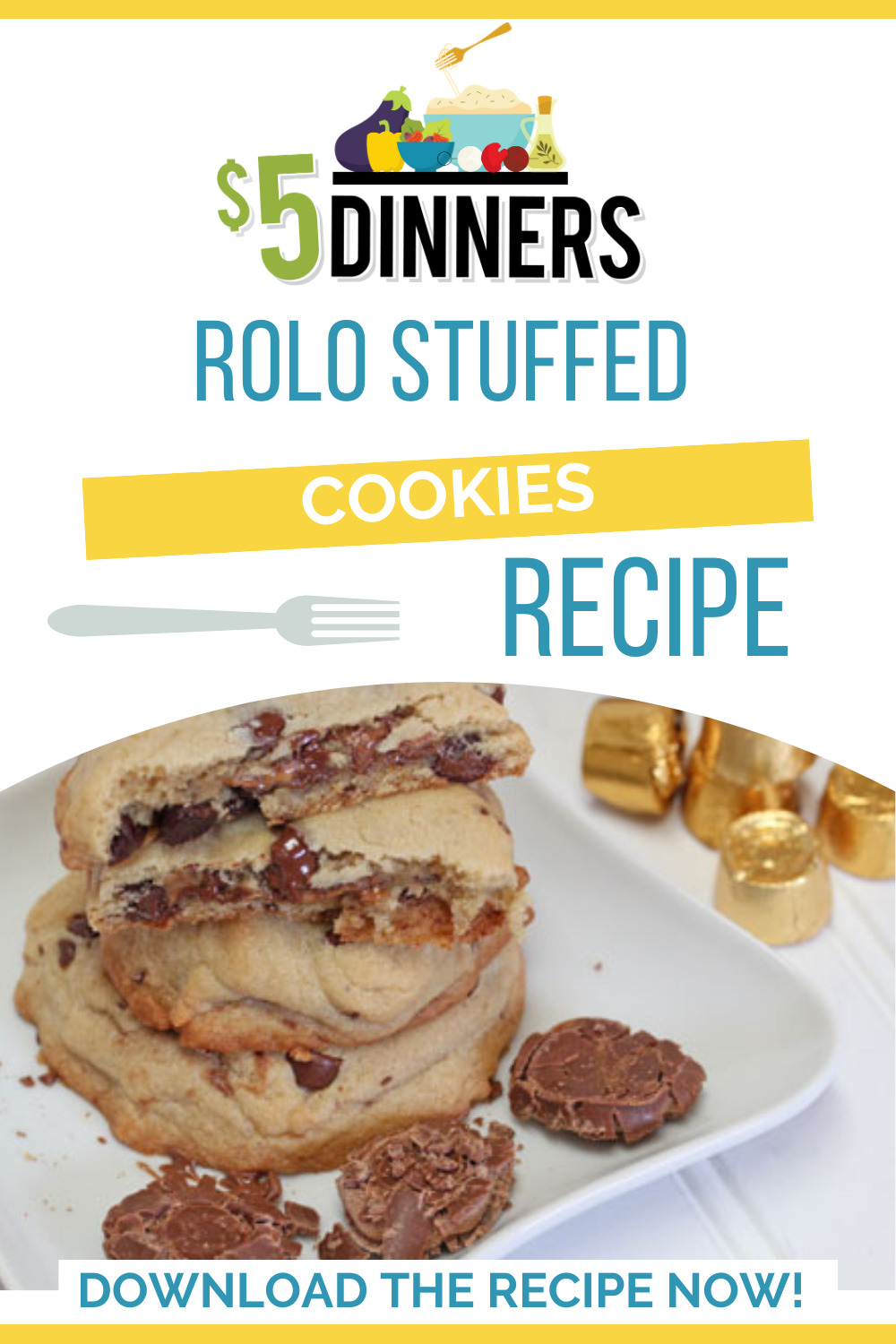 I've just got to get this out of my system.
Ever since I saw these Oreo Stuffed Chocolate Chip Cookies over at Picky Palate, I've been wanting to try something similar. I have a little thing for chocolate chip cookies. And by little, I mean big. And by big, I mean huge. And by huge, I mean…
You get the picture.
After making these, I'm really not sure that chocolate chip cookies will ever be the same again. I am not sure I'll ever be able to make unstuffed cookies again!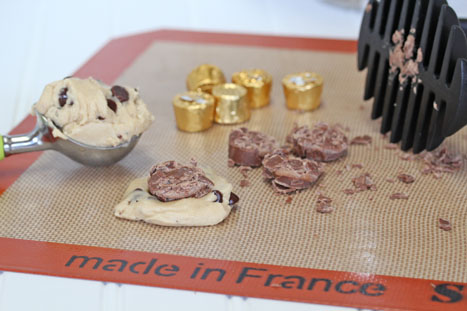 The key with these…
You have to let them cool to just the right temperature. Still a bit warm, but cool enough for the caramel to have started to harden. But only just a little bit.
And if you get it at just the right time, you take a bite…and as you pull the cookie away, a long string of caramel forms and you have to catch it!
It's a moment of ooey, gooey stuffed cookie perfection.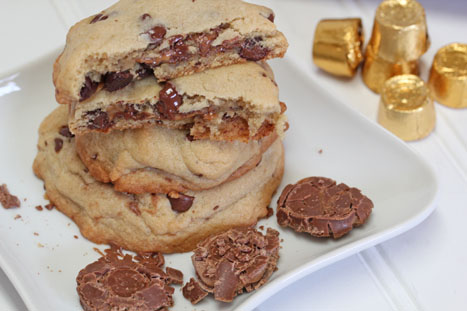 I sure hope you can recreate that moment!
Indulgent, melt in your mouth cookies!
Ingredients
2 1/2

cups

flour

1

tsp

baking soda

1/2

tsp

salt

1

cup

butter or margarine

3/4

cup

sugar

3/4

cup

brown sugar

1

tsp

vanilla (or use homemade vanilla extract!)

2

eggs

2

cups

chocolate chips

Enough Rolos for each cookie, about 18-24
Instructions
In a mixing bowl, whisk together the flour, baking soda and salt.

In a stand mixer or mixing bowl, beat together the butter/margarine and the 2 sugars. Add in the vanilla. Beat in the eggs, 1 at a time, until smooth. Scrape down the sides if necessary.

Add the dry ingredients and mix on low speed, until batter forms.

Fold in the chocolate chips.

Flatten the Rolos, using a potato masher, or the bottom of a measuring cup.

Form the cookies by placing dough on top and on bottom of the flattened Rolos. Place on cookie sheet, or Silpat baking mat, and bake at 350 for 9-11 minutes, or until begin to golden.

Let cool slightly before serving. Makes 18-24, depending on how much dough you use for each cookie.