Butternut squash is such a lovely squash. It's simple to prepare, needs little adornment, and totally delicious. The gorgeous orange color is a celebration of sorts of the glory of autumn. I like it in soup.
This soup features butternut squash in a top 8 free, vegan way. It's a savory soup with just a touch heat and natural sweetness from the squash itself.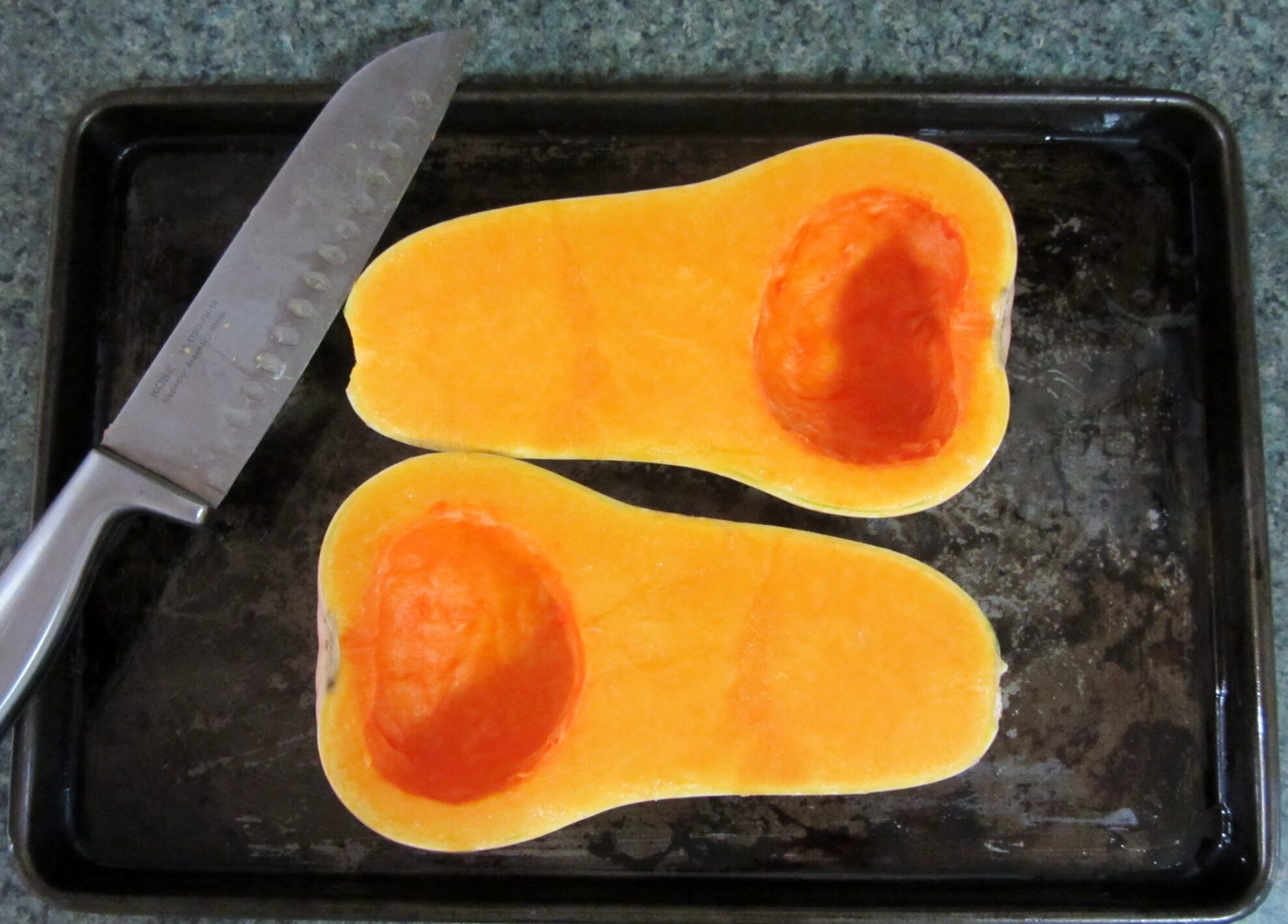 We'll start by chopping a butternut squash in half. Make sure to use a sturdy knife!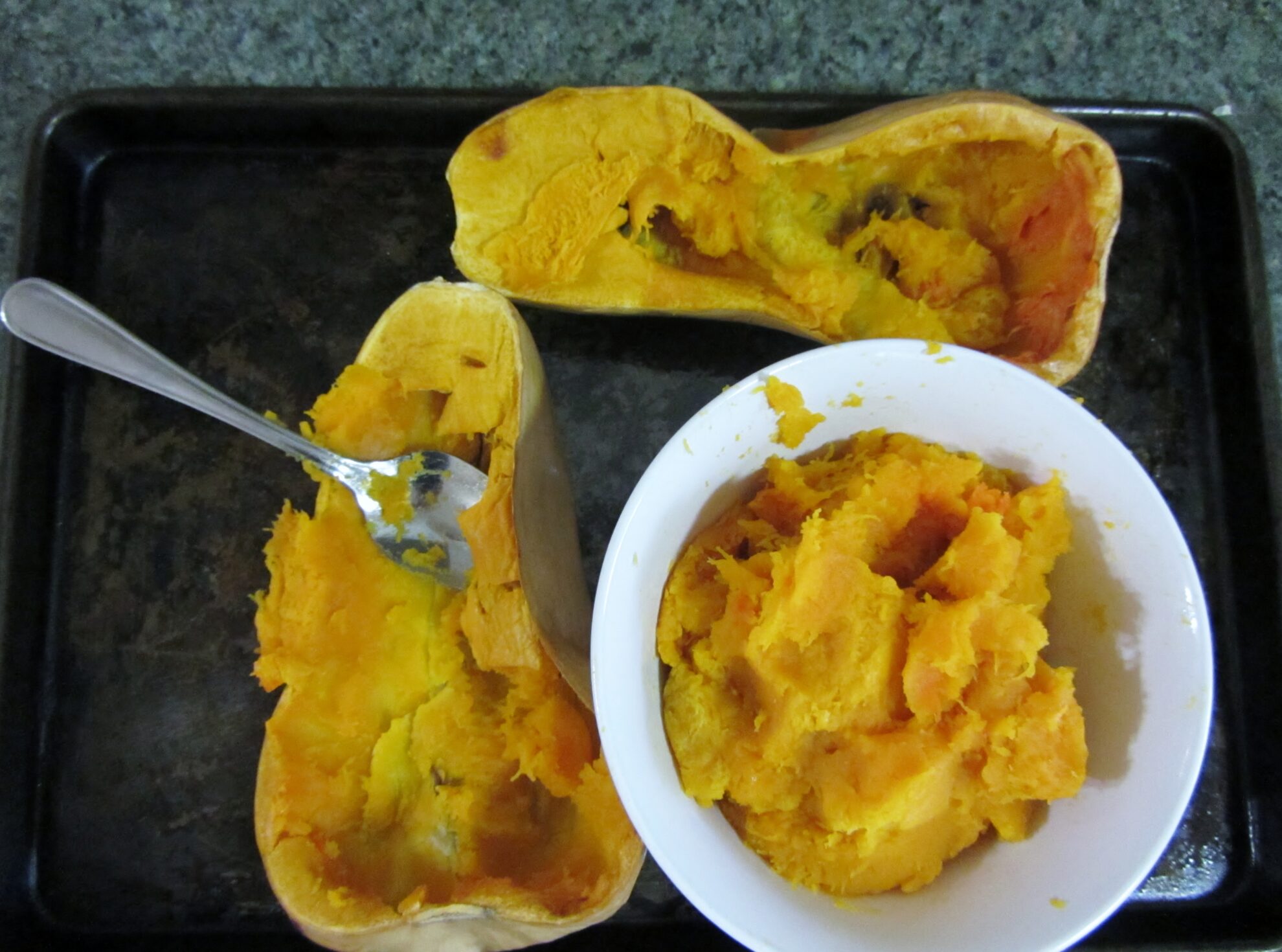 Roast the squash until soft.  Scoop all of the flesh out into a small bowl.
Now we're ready to get this soup going!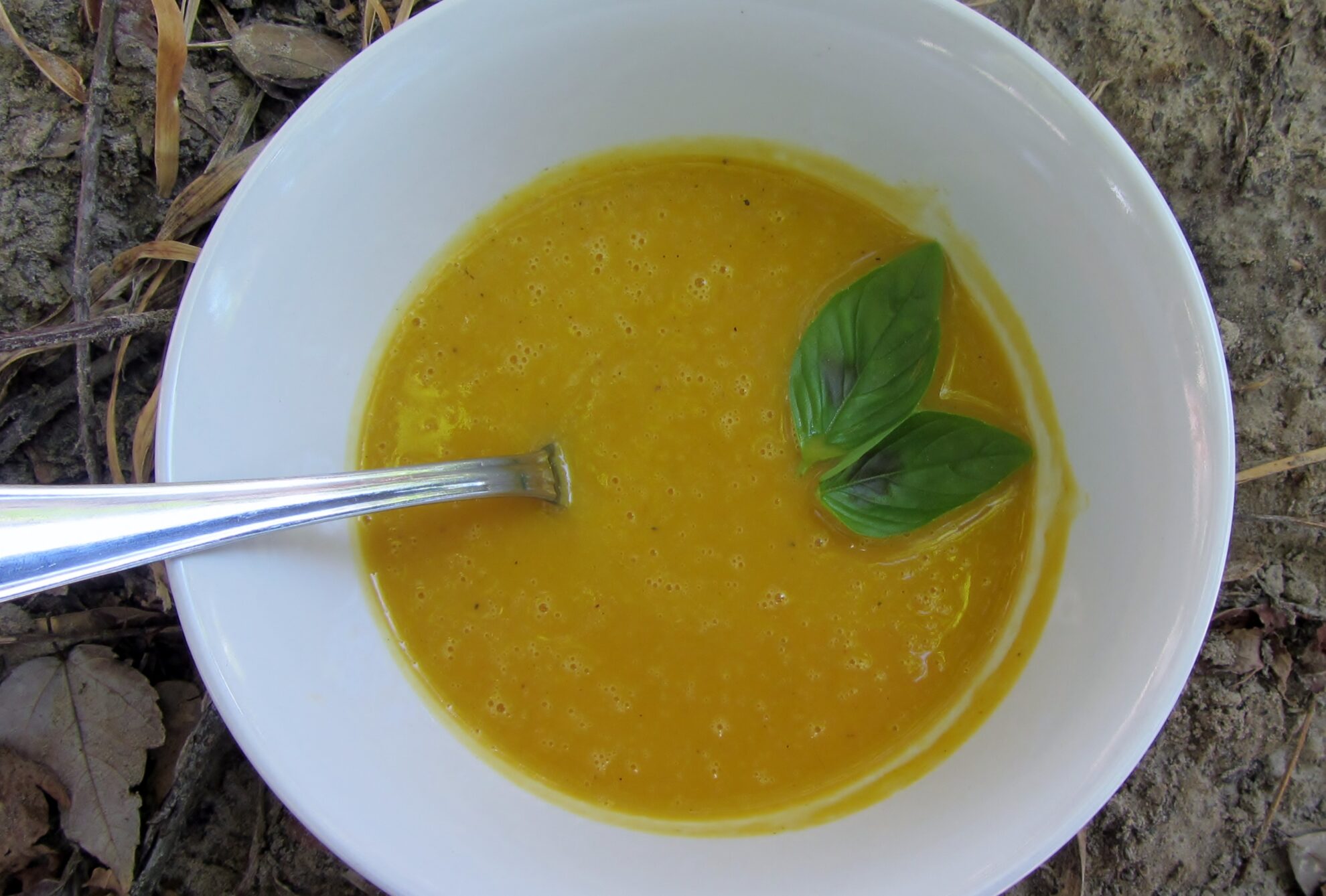 Savory Butternut Soup

Yield – 6 servings

Preparation Time – 20 hour

Cooking Time – 75 minutes

Ingredients

1 medium butternut squash (2 cups roasted)
2 tablespoons vegetable oil
1 cup onion, chopped
2 cloves garlic, chopped
2 tablespoons dairy free margarine or oil
4 cups vegetable broth
1 medium russet potato, cooked
1/4 teaspoon cumin
1/4 teaspoon garlic powder
1/4 teaspoon onion powder
pinch of cayenne pepper
salt to taste
pepper to taste

Directions

Preheat oven to 375 degrees and oil a baking sheet
Cut squash in half, scoop out the seeds and place cut side up on the baking sheet.
Pierce the flesh of the squash a few times with a fork or knife.
Roast squash for 45 minutes.
Remove from oven and let cool until you can handle it.
Scoop the flesh of the squash out of the skin and reserve.
In a dutch oven saute the onion and garlic in the dairy free margarine on medium heat until soft and lightly golden in color.
Slowly add in the vegetable stock and remaining ingredients.
Mash them up a little in the pot to combine. You will have lumps at this point and it will not be perfect. Don't worry, we'll make it all smooth in just a bit.
Bring the mixture to a boil then reduce the heat and simmer for 30 minutes.
To smooth out the soup pour it into a blender and blend on low until it's the consistency you'd like.
Enjoy!