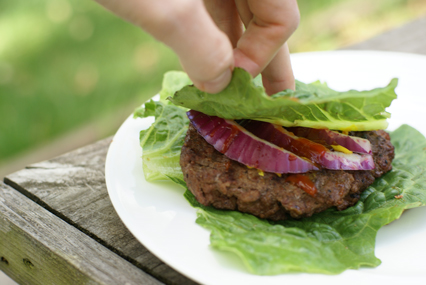 So we made our burgers this past Sunday night. And there were only enough buns for Steve and Grandma.  I could have used regular bread instead, but I went for the lower calorie option. (Shedding postpartum baby weight is taking a little longer this go around!)
I just took some of the large leaves from a Romaine lettuce head and wrapped the patty up with some red onion and condiments.
Perfection.
How do you like your burgers?!?  Got any fun variations to share.