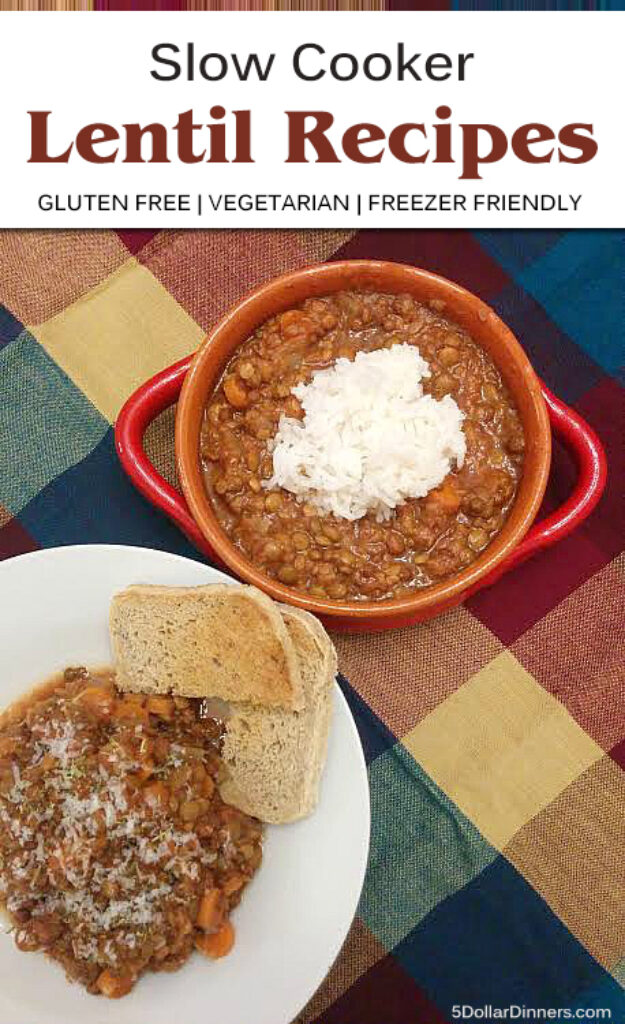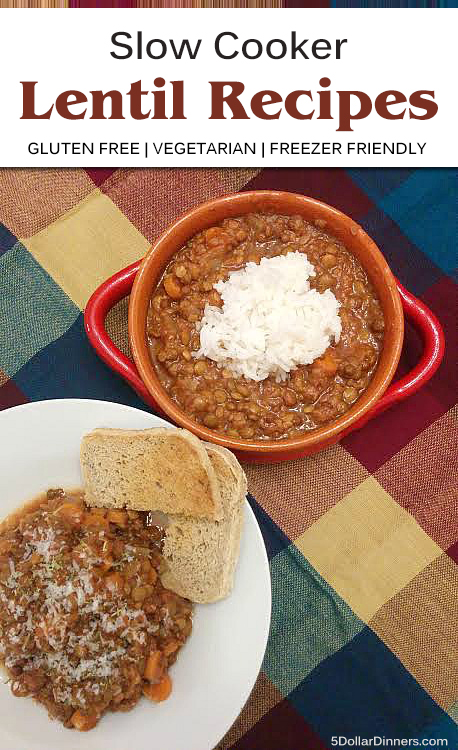 Here's how this time of year goes: You're so busy doing the fun stuff, you'd prefer dinner to cook itself. But then, you remember all the treats you have been snacking on at work or all the icing you and the kids ingested making cookies or the thousands of calories you inhaled at the Thanksgiving table, and your stomach doesn't feel like eating at all.
Sound familiar?
That's why you need this recipe. It's hearty but not heavy. It takes very little chopping and simmers comfortably all day in your slow cooker. It's cheap to offset the splurging on everything else this season. And it's healthy when you're feeling like you are making lots of unhealthy choices.
It's gluten free and optional-dairy, which means it's nice to have on hand for friends with allergies. And the fact that it's one pot with optional rice and freezer-friendly means that it is easy to have on hand.
I have two ways that I love to flavor this recipe after it comes out of the slow cooker:
Italian Herb Lentils topped with a sprinkle of Parmesan cheese and a side of crusty bread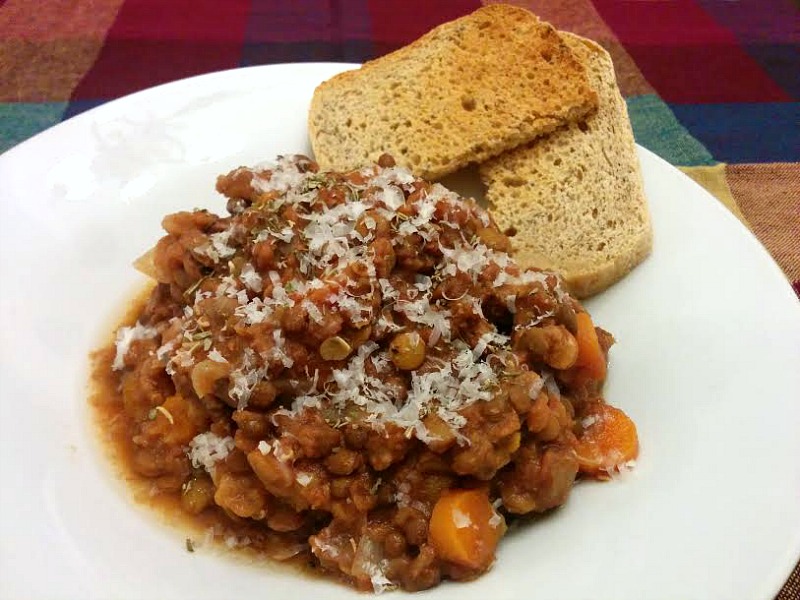 OR
Curry Lentils with a side of steaming rice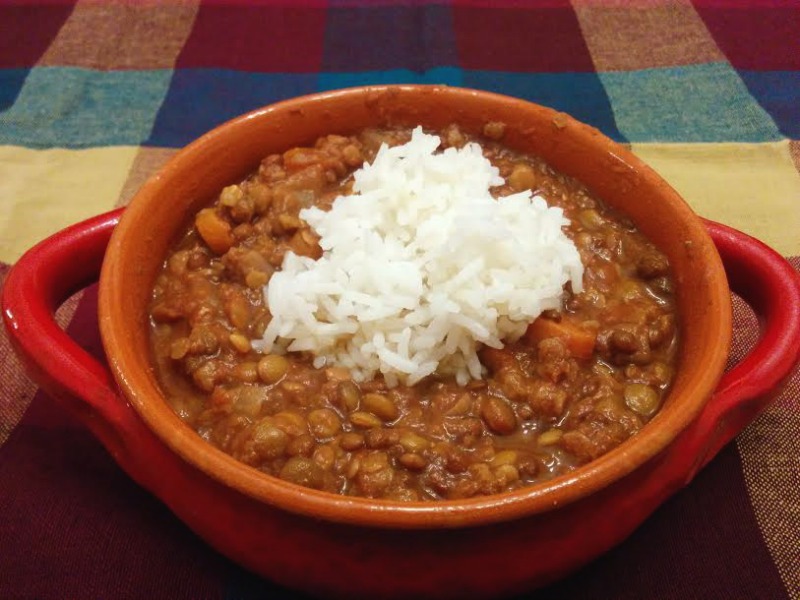 It's two different meals. But just a one-time effort in the kitchen. So make one variety to eat for dinner and freeze the other for a different night!
Ingredients
3

cups

lentils (brown or French green)

1 15 oz. can tomato sauce

1

lb.

carrots,sliced or diced

1

medium

onion, diced

6

cups

water or broth of choice

Salt to taste (And just like beans, lentils take a lot!) AND

1/4 teaspoon per 2 cups stew good curry powder (delicious with rice) OR

1/2 teaspoon per 2 cups stew good Italian seasoning (GF crusty bread)
Instructions
Combine first 5 ingredients in slow cooker.

Cook on low for 8 hours.

Transfer half of the lentil stew to a large bowl.

Stir in salt and seasoning of choice to each half of the stew.

Serve one and freeze the other for another night!