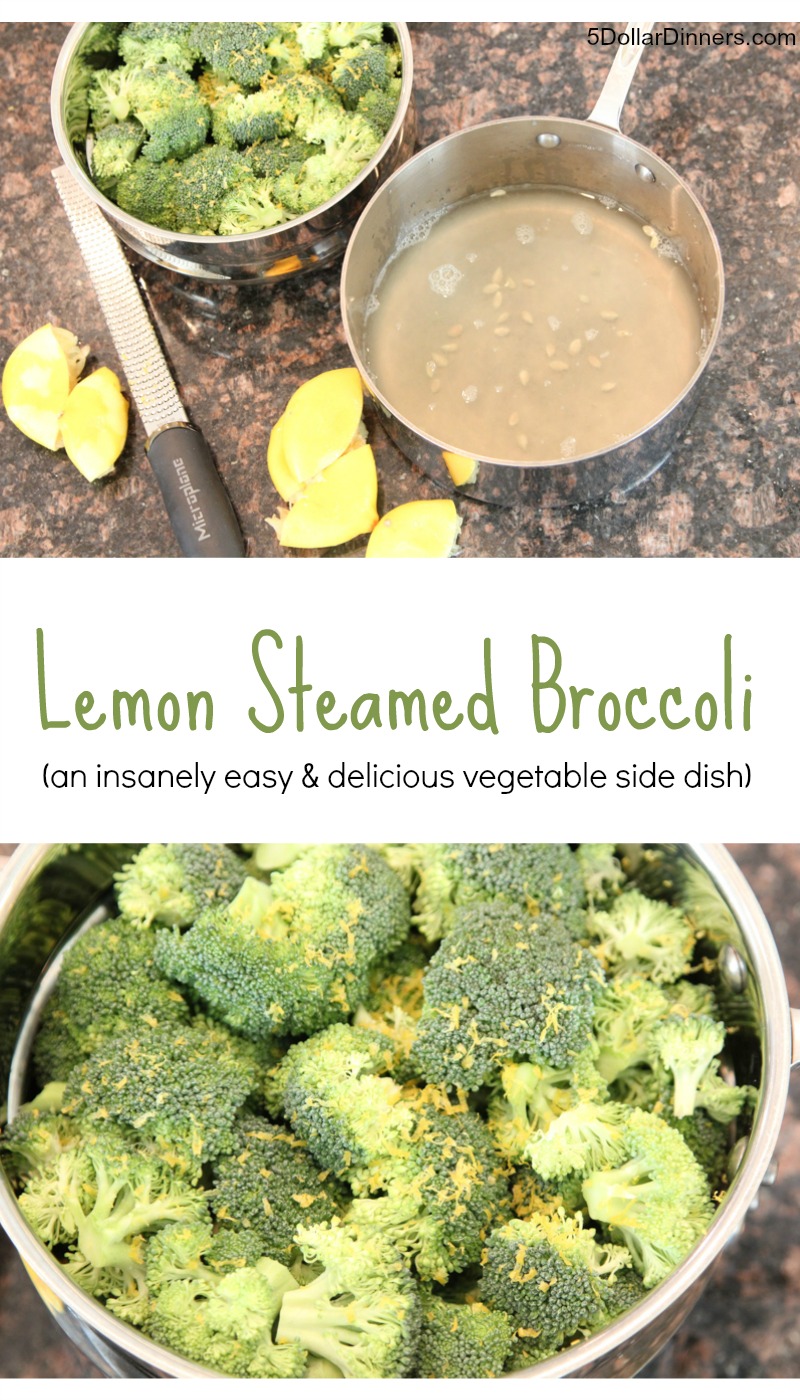 If you're planning on having broccoli at your Easter dinner, I beg of you to make it like this. All you need (besides the broccoli!) is 2 lemons. It'll work with 1 lemon, but 2 is just right.
It's super simple…you squeeze some of the lemon into the water that will steam the broccoli. Then you add zest from the lemons in with the broccoli heads while it's steaming. It's like a double infusion.
And just like that…broccoli has never tasted so perfect!
Level up your next meal with this amazing side dish!
Ingredients
4

broccoli heads, stem removed

2

lemons, zested and juiced

Salt and pepper
Instructions
Place the broccoli heads into a steamer basket or other steaming appliance. Add the lemon zest over the top broccoli.

Squeeze the juice from 2 lemons into the water that's being used to steam the broccoli.

Steam broccoli for 3-5 minutes, or until turns bright green. Remove from heat immediately to prevent over-steaming.

Season with salt and pepper to taste.

Serve Lemon Steamed Broccoli as side dish.