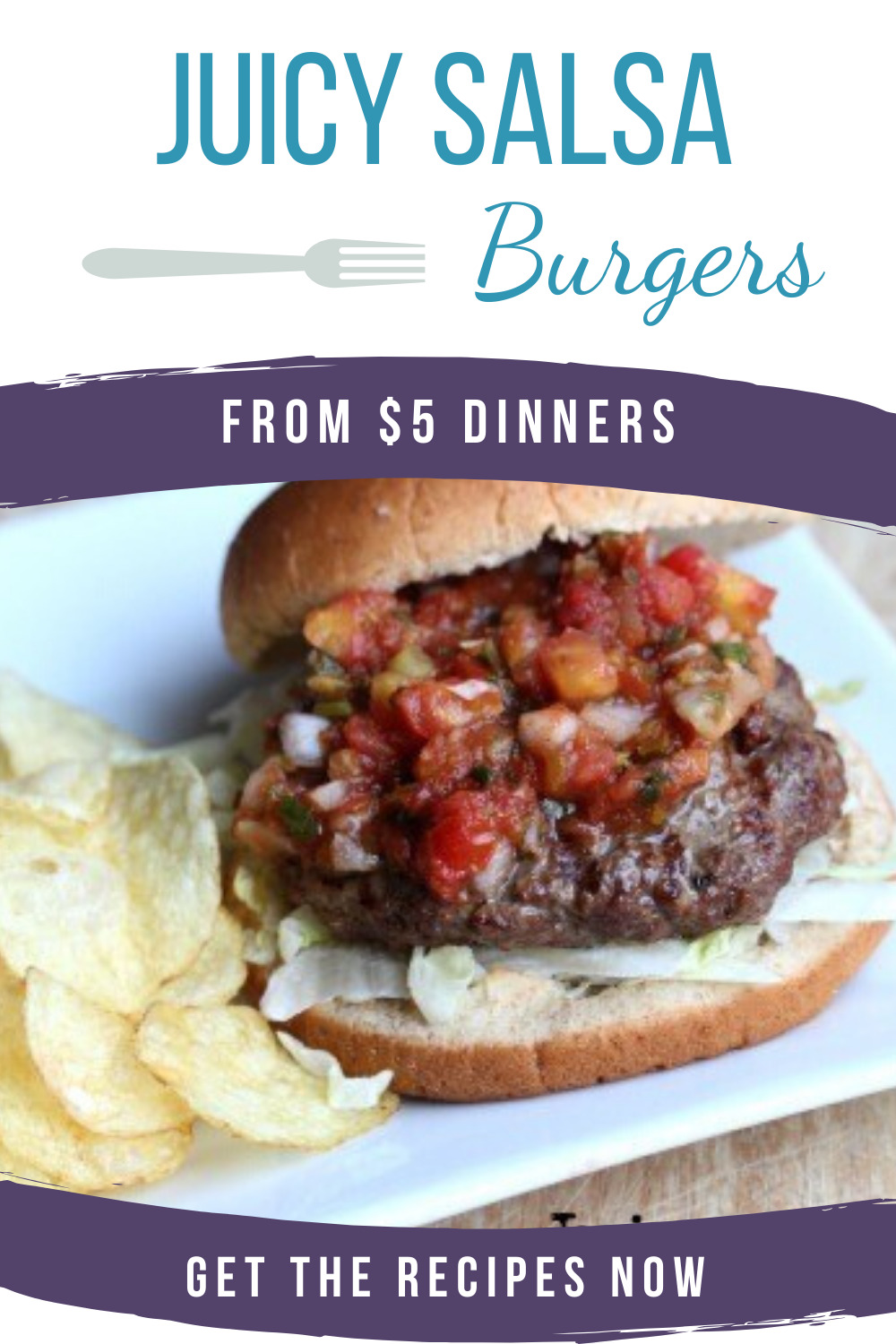 My boys love burgers. It's generally what they order off the kids' menu when we go out for dinner, and what they would request if I asked them what they wanted to grill for dinner. When Hellmann's asked us to give this new recipe for the Juicy Salsa Burger a try, I hoped it would be a hit with the family. I knew the burger part would be a hit…but I wasn't so sure about the salsa on top part. I thought it might take a little convincing…
I have one boy who is a "ketchup only" burger purist. Another boy always requests "ketchup with no mustard" (which always makes me laugh, because he could just say ketchup only!). And the other boy is a "ketchup, pickles and mustard" burger eater.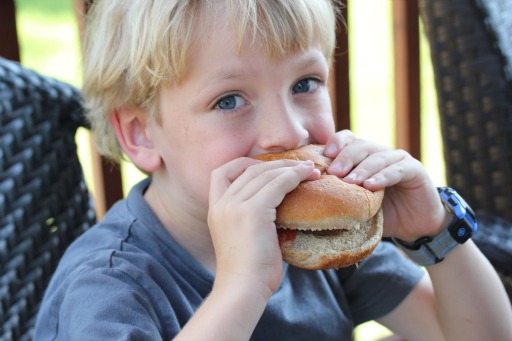 At our dinner table, we have a "one bite rule" when we try something new. Because I'm always making new and fun foods in the kitchen, they are quite accustomed to trying different things. They all had their "one bite" and we only had 1 protest to the new salsa addition. I call that a win!
But it's not the salsa part that we're focusing on here. This burger was amazing. The burger part. I've never added mayonnaise to a burger before…but I can tell you that it's something I'll be doing more often.
Because yes…juicy, juicy, juicy. You can even see that in the photo. No more dry burgers at our house!
The juiciest burger ever...with a secret ingredient!
Ingredients
2

lbs

ground beef

1/2

small

white onion, peeled and grated

3

Tbsp

mayonnaise

3

Tbsp

Worcestershire sauce

1

Tbsp

chili powder

salt and pepper

1/2

cup

salsa

6

hamburger buns

Fresh fruit, as side dish

Chips, as side dish
Instructions
Mix ground beef, mayonnaise, grated onion, Worcestershire sauce and chili powder together.

Season with salt and pepper to taste. Makes 6 - 8 burger patties depending on how large you make them.

Grill to desired temperature.

Serve Juicy Burgers with salsa on top and a side of fruit and chips.
Disclosure: This recipe and information result from a partnership with Hellmann's. Opinions and experiences are my own.