Learn how to cook dried beans in the Instant Pot! Save time and money by cooking dried beans in an electric pressure cooker!
Cooking dried beans has been happening in my kitchen since before my boys were born, but sometimes I need an easier and faster option. That's why I cook dried beans in the Instant Pot.
Beans are a fabulous way to stretch your grocery dollars, either by making a beans-based meal or by mixing them in with meat to stretch your meal.
Many years ago, I shared information about how to cook dried beans, along with a price breakdown for why to use dried beans in your cooking.
In addition to spending as little as possible on groceries, I'm also all about the convenience factor. When I got my Instant Pot a few years ago, one of the first things I cooked was dried beans.
I made them "Dominican-style," since that is the recipe I know by heart from my years living there.
I've made a similar version many, many, many, many times…and it's finally time to share this with you.
Do you Rinse Beans Before Pressure Cooking Them?
Yes, you will need to rinse the beans and remove any bean fragments before adding to the Instant Pot insert.

Do you Soak Beans Before Cooking in Instant Pot?
Yes – No – Maybe So.
You do not have to soak your beans before pressure cooking them. Because of the way that the pressure cooker cooks with heat and pressure, it will cook the beans properly without the soaking step.
HOWEVER.
If beans tend to make you gassy, then you will want to soak them. Yes, it's true.
Also, you can soak them if you want…if you have time…if you remember to rinse and soak them before you pressure cook them.
So…Yes – N0 – Maybe So.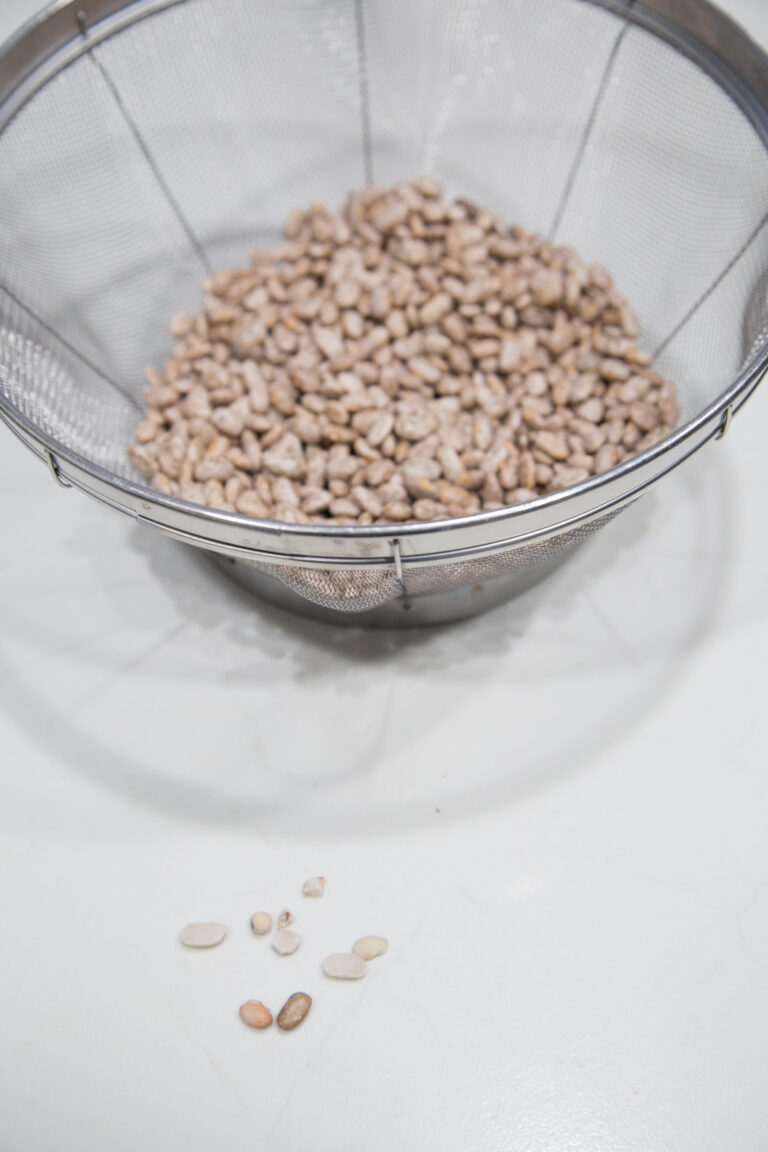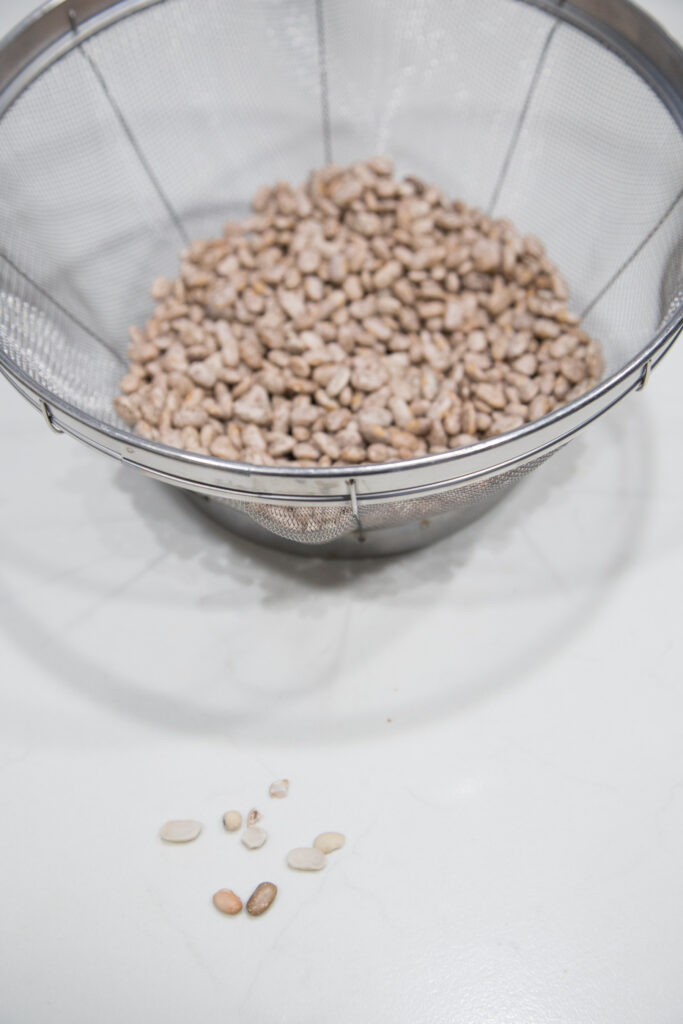 PHOTOS: How to Cook Dried Beans in Instant Pot
Here is a quick visual look at how to cook dried beans in the Instant Pot.
Remove broken beans. Rinse well. Soak and drain, if preferred.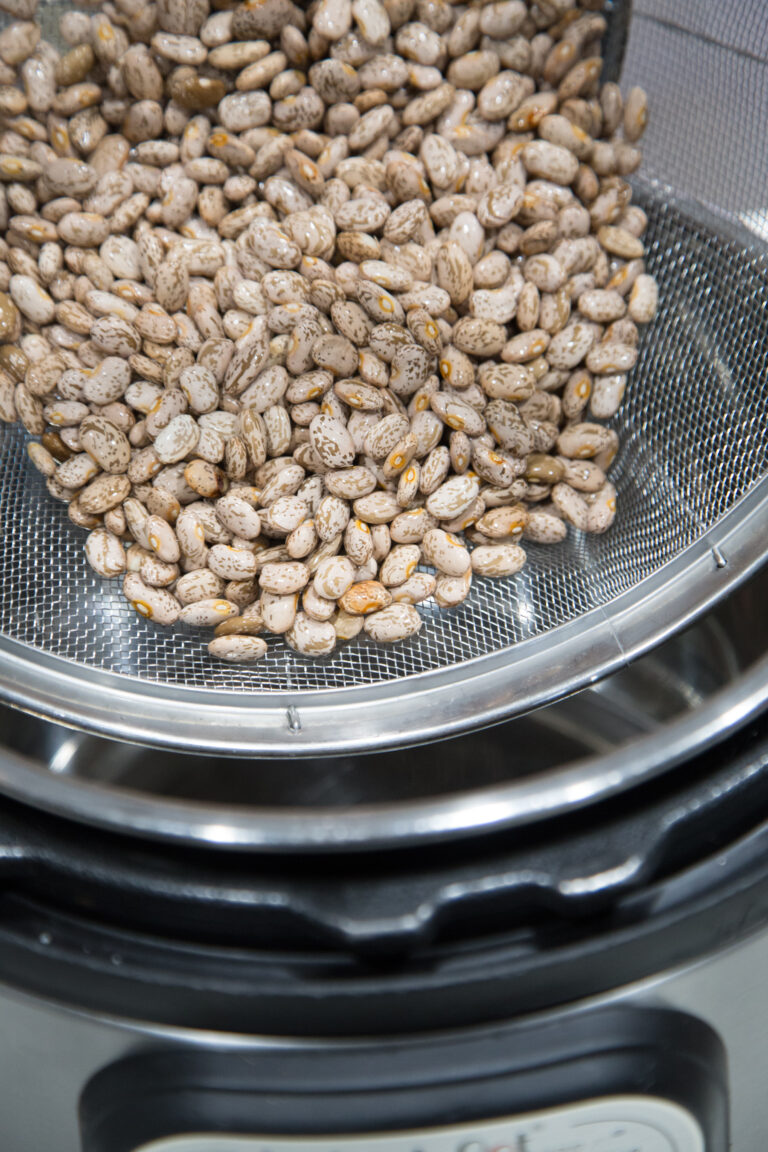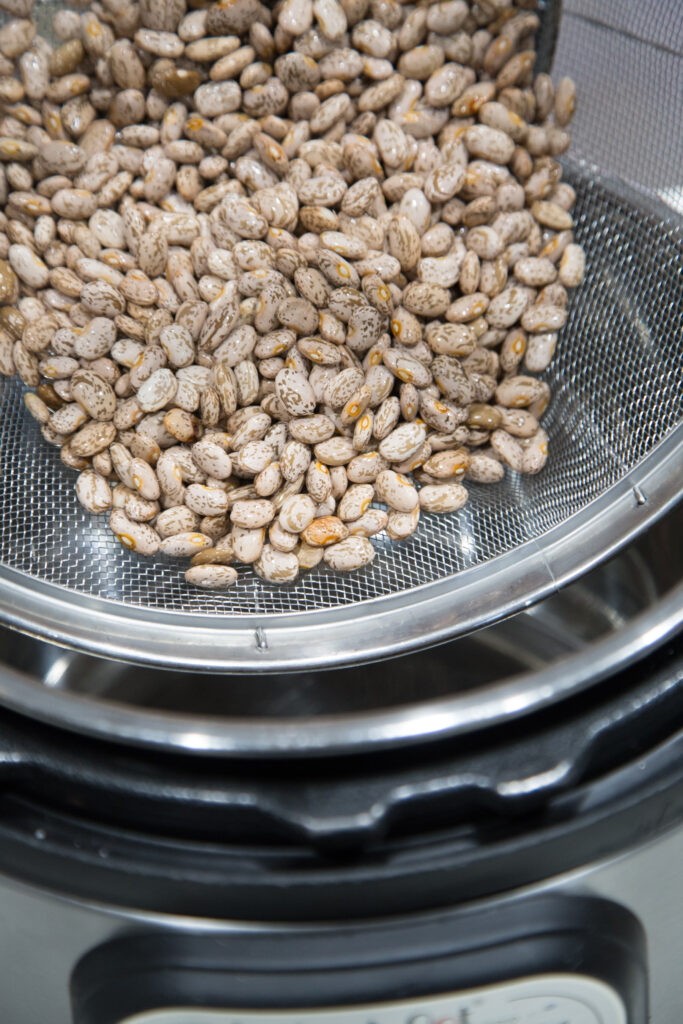 Add the drained/rinsed beans to the insert.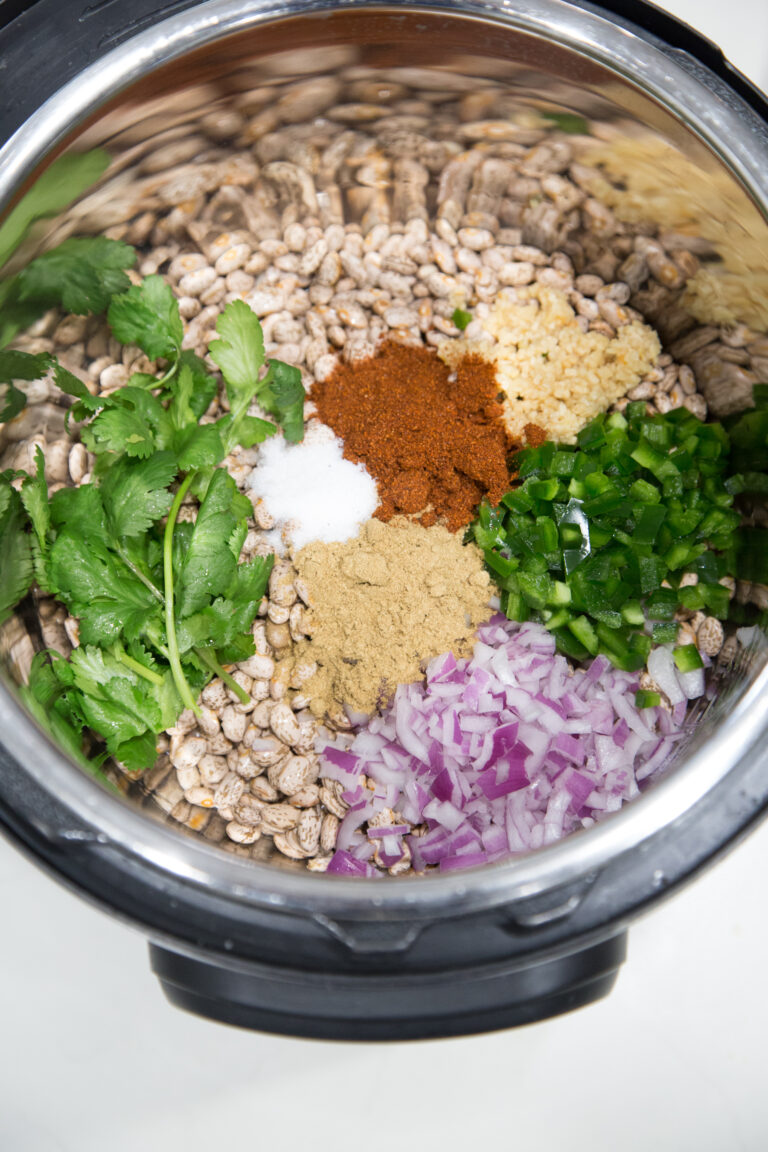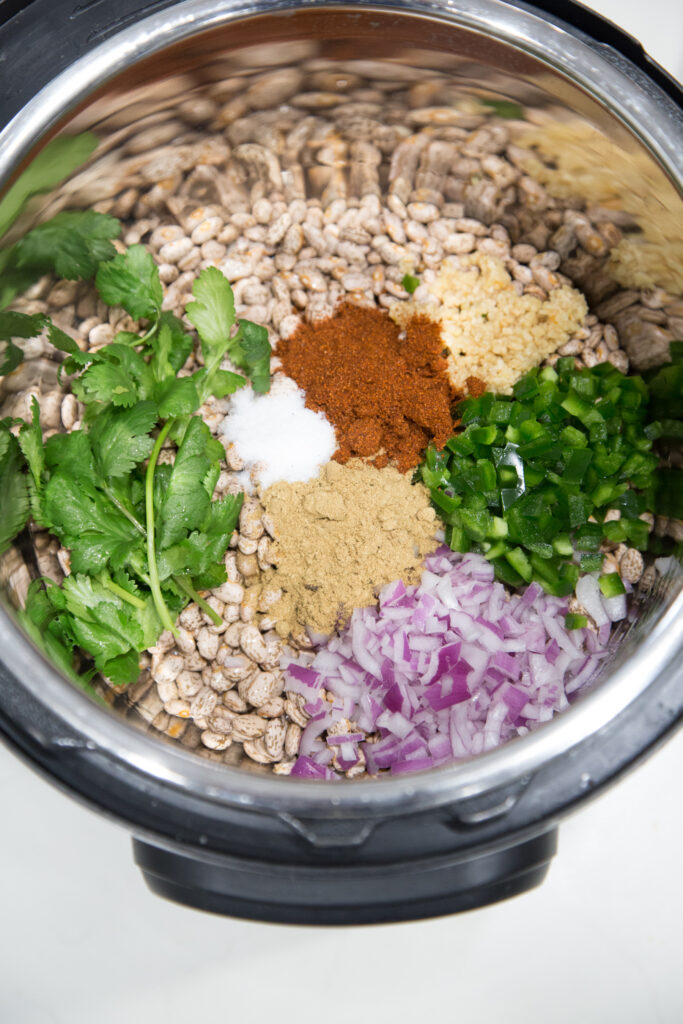 Add the ingredients you are using to flavor-ize the beans.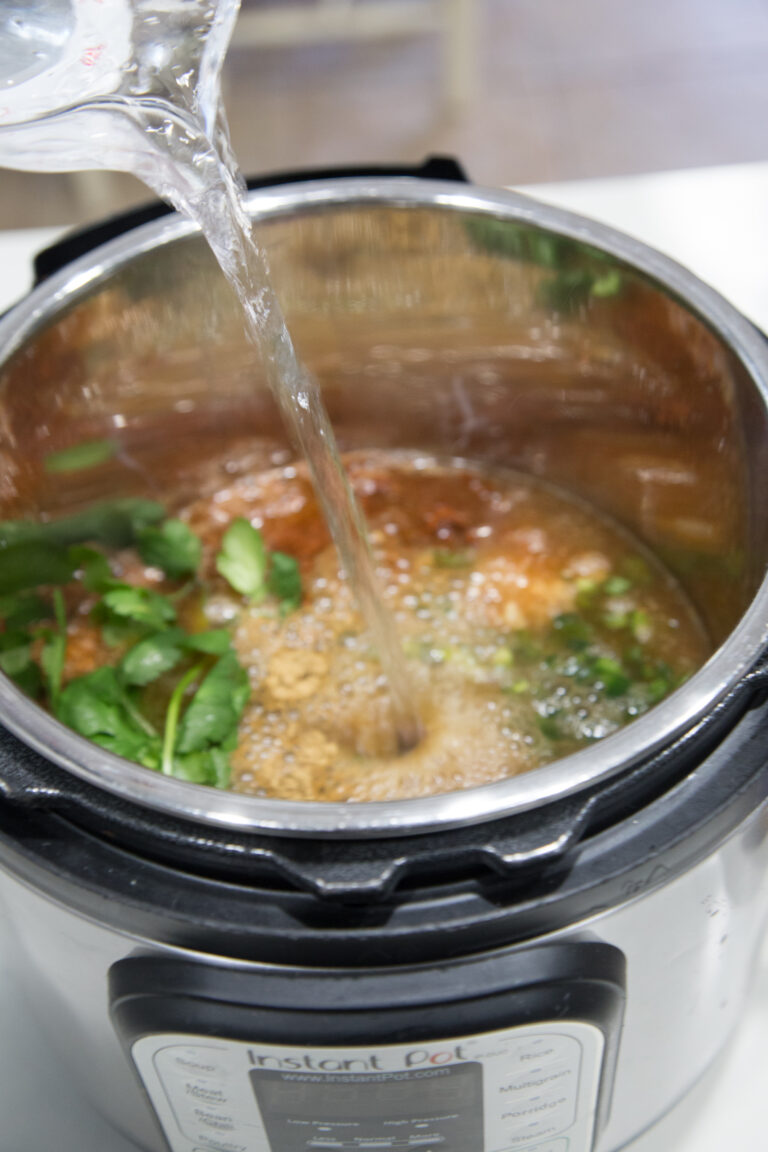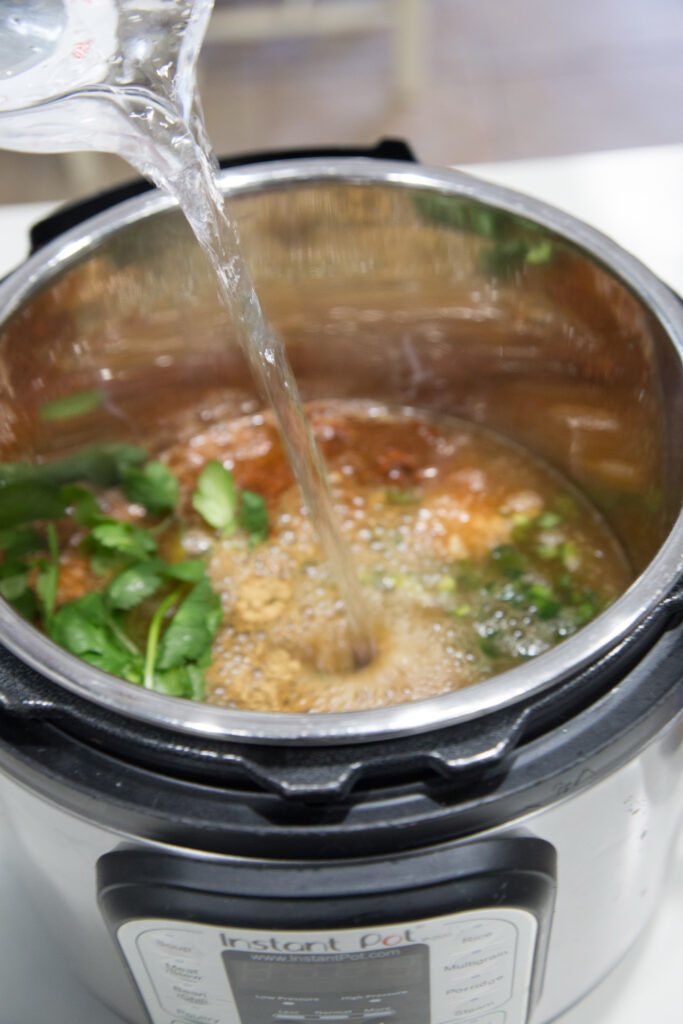 Add 7-8 cups of water. See recipe for amount variations.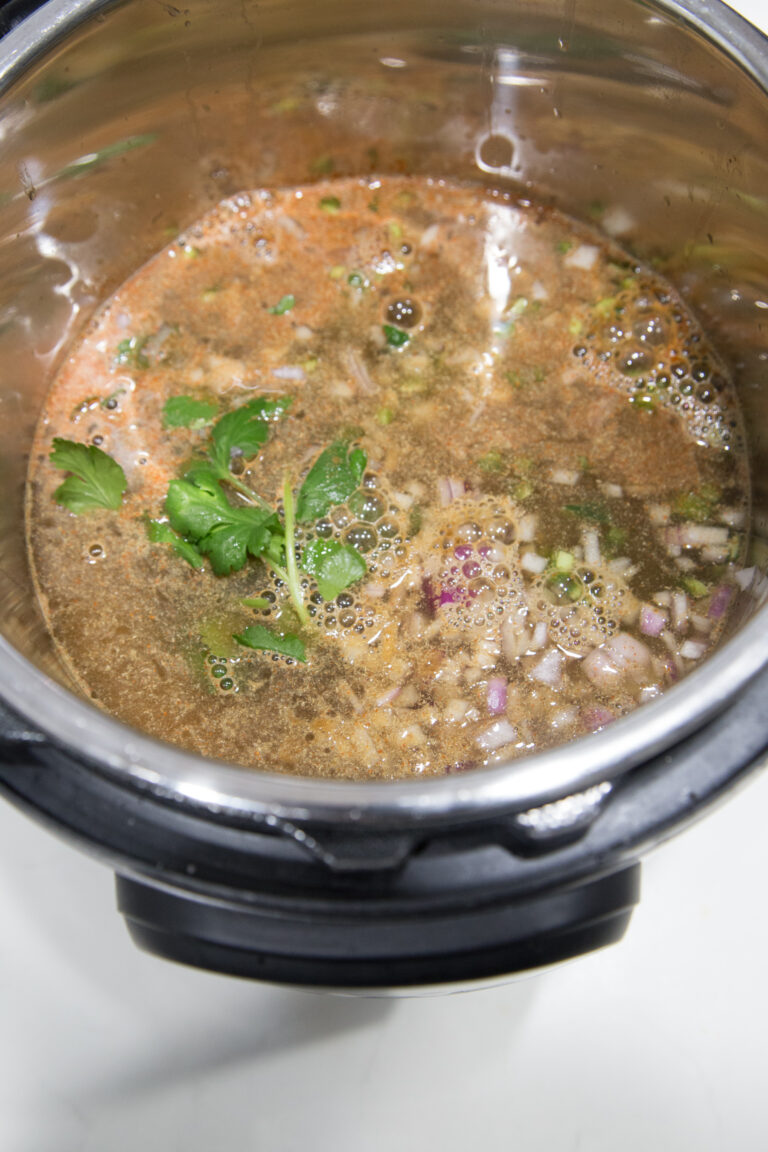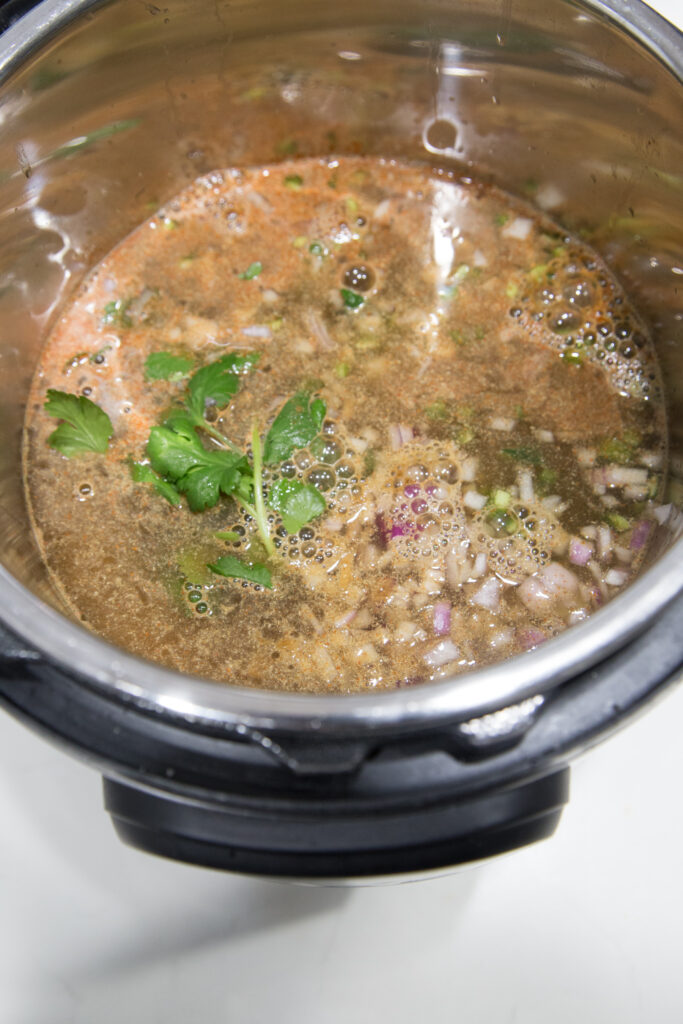 Give it all a stir.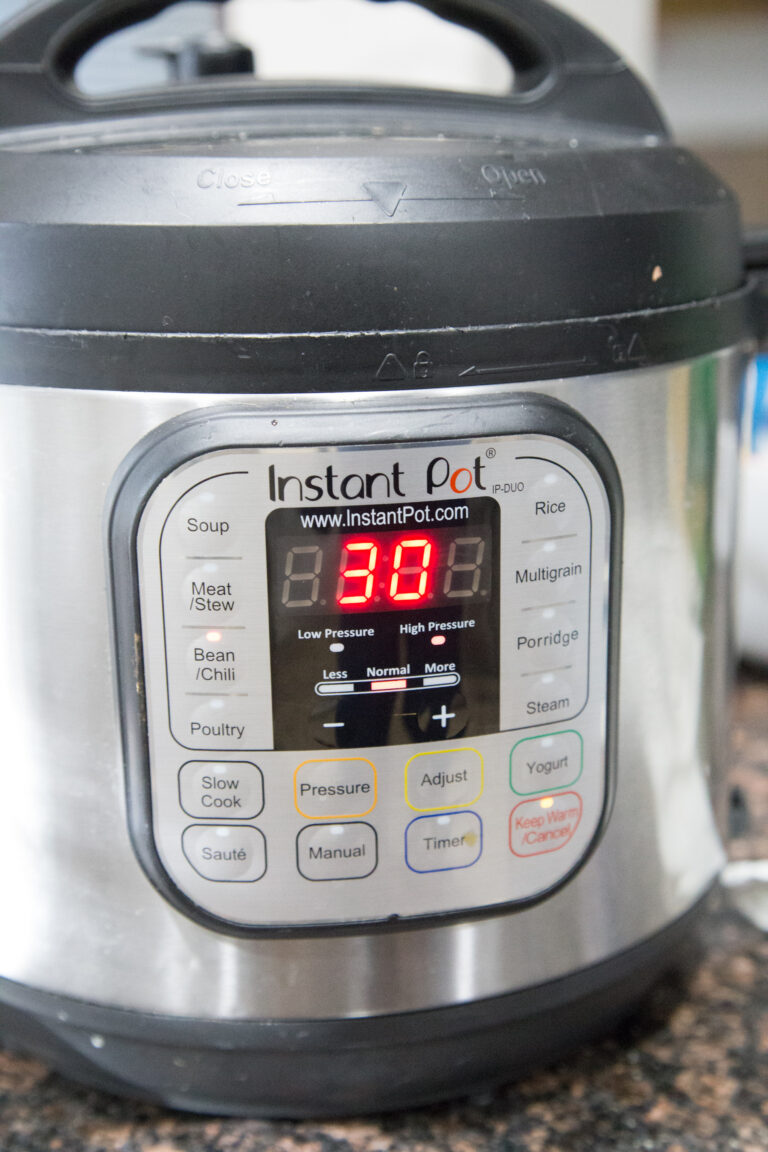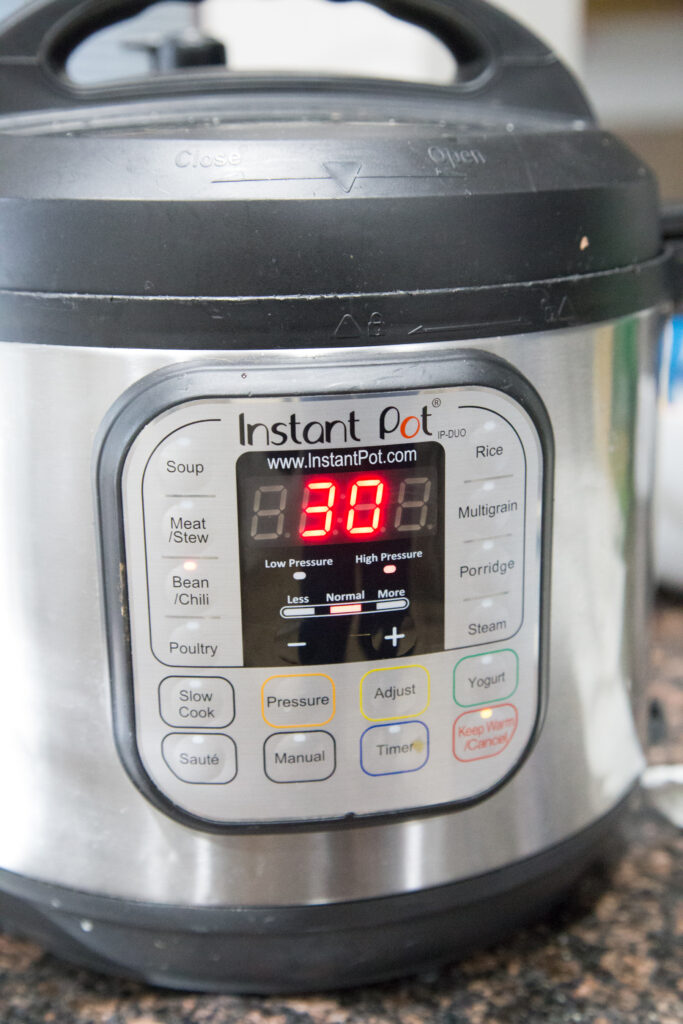 Set on the "Beans" mode, or Manual/High for 30 minutes.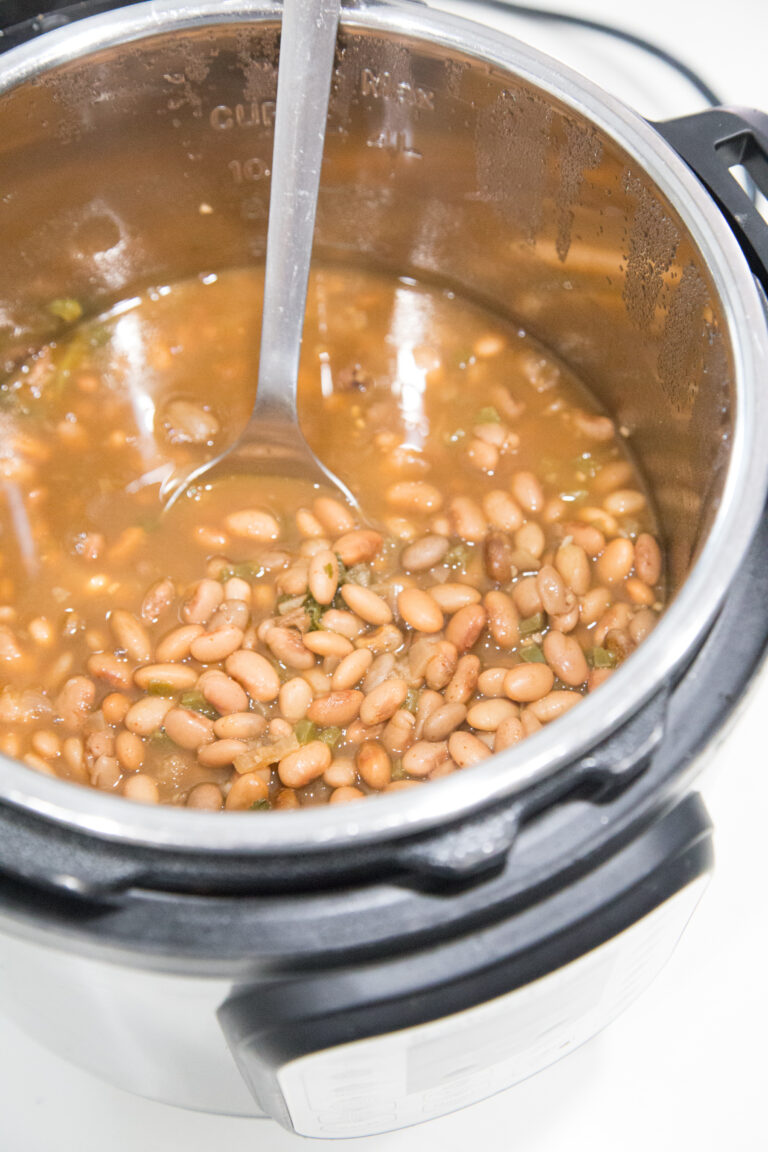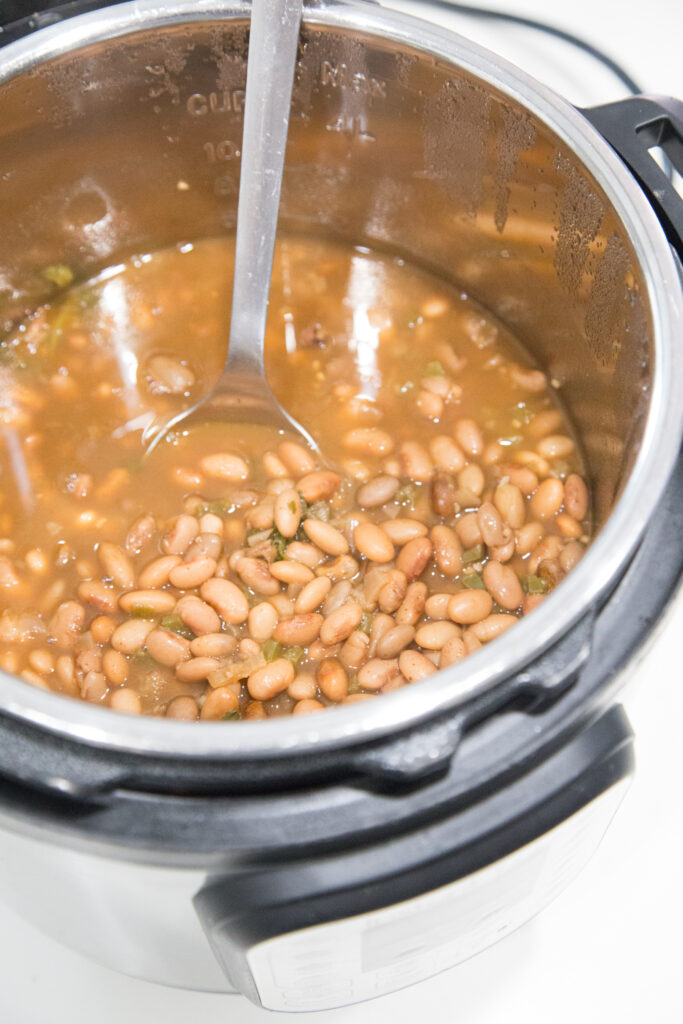 Let naturally release, and then remove the lid. Give the beans another stir.
They are ready to be served!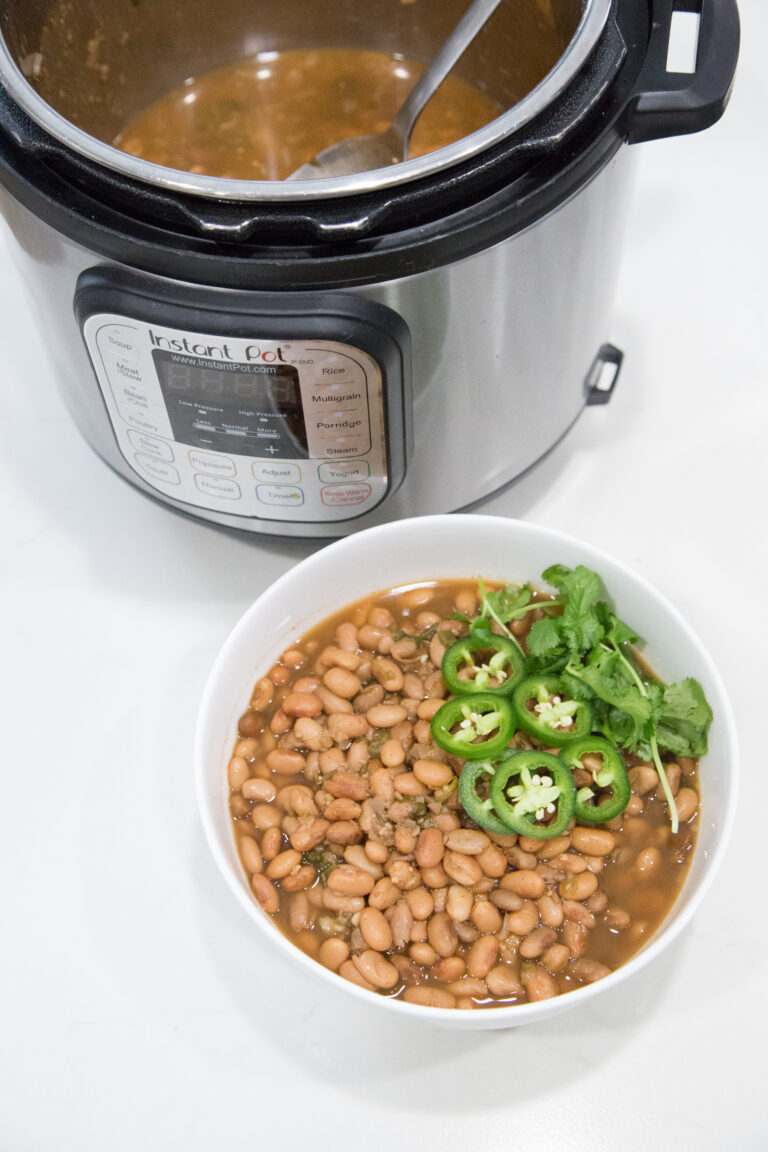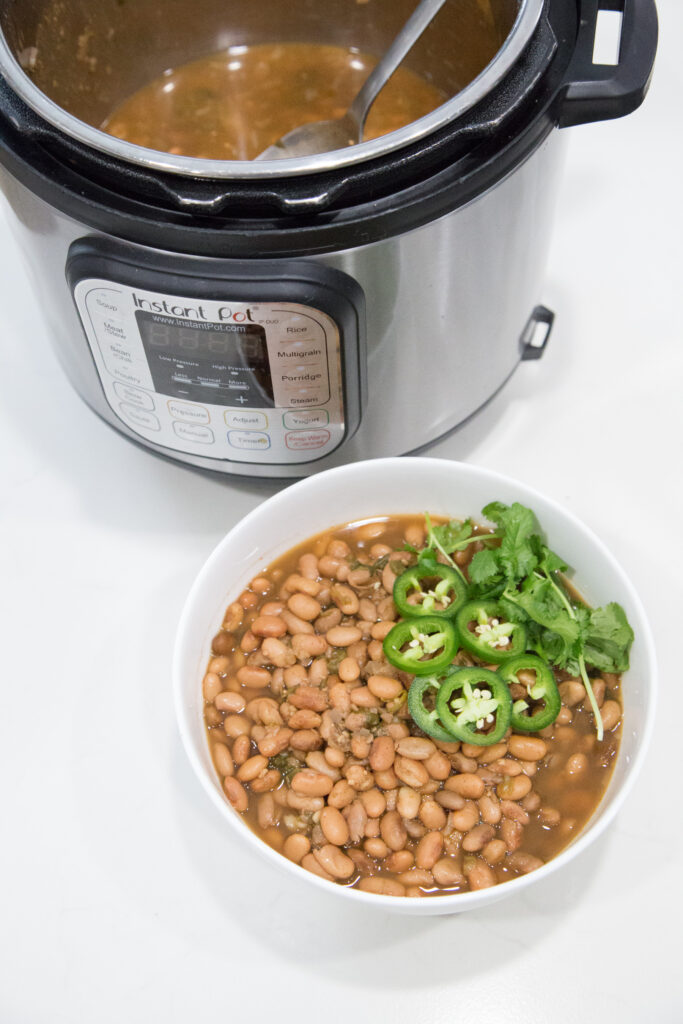 Learn how to make dried beans in your instant pot with this scrumptious pinto beans recipe.
Ingredients
16

oz.

bag dried pinto beans

rinsed and soaked

1

small

white onion

finely chopped

1

small

jalapeno

finely chopped

2

tsp

minced garlic

1

Tbsp

chili powder

1

Tbsp

ground cumin

1

tsp

salt
Instructions
Rinse and soak the pinto beans. Drain well. Note: soaking not required, see time options below.

Add the beans with the water (7 cups, soaked beans or 8 cups, unsoaked beans), chopped onion, chopped jalapeno, minced garlic, chili powder, ground cumin and salt into the base of the Instant Pot insert. Give all the ingredients a good stir. Put the lid on top.

Cook: Beans setting. OR...Manual/High for 30 minutes if unsoaked, Manual/High for 20 minutes if soaked.

Once release is finished, open the lid and stir well.

Serve Instant Pot Pinto Beans as side dish, or use them to mix in with other proteins and meats.