Two cookie dough posts in one week. You'd think I was pregnant and craving cookies or something. (Oh wait.)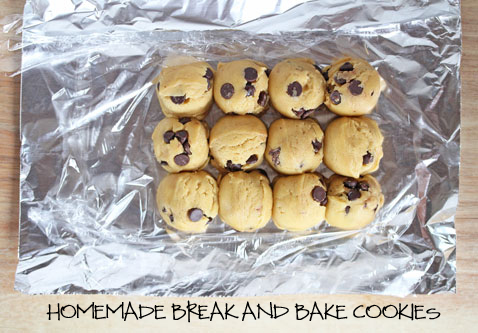 Actually, I really should have included this in Monday's How to Freeze Cookie Dough article, but we'll let this one stand on its own.
I love gifting people with homemade cookie dough. And this is a simple and easy way to do it!
Scoop into groups of twelve.
Wrap up and freeze. (I wrap in plastic wrap, with foil around that.)
Label cooking directions on a quart size freezer baggie.
Tuck the package of frozen dough into the baggie. (Can be done before or after freezing.)
Deliver to someone in need of some delicious home-baked cookies!
And with the busy holiday season coming up…it's not only the gift of cookies that you're giving…but also the gift of time.
A very precious commodity in the coming months!