It's the most wonderful time of the year!
And it can be one of the most challenging times of the year – it's a struggle to keep it all straight, to think of fun and clever gifts, to find something for the person who has everything!
And while cooking gadgets and appliances aren't the sexiest of gifts….sometimes, it's the more practical gifts that mean the most! While I wouldn't want to receive a blender from my husband for our anniversary, I would totally love it if he scored an amazing deal on the BMW of blenders (Vitamix and Blendtec)…because I would use it all the time and not feel guilty because we saved on the investment.
All that to say, don't discount the practical gifts for the busy home chef! In this gift guide, I'll share my favorite gadgets and goodies with you…….some of them are products from the $5 Dinners brand family and some of them are just items that I'm crushing on and want you to know about!
If you want to get notified immediately about deals and offers during this holiday season (and beyond), sign up for Deals newsletter.
Now, let's get to the goodies in this year's Holiday Gift Guide from $5 Dinners!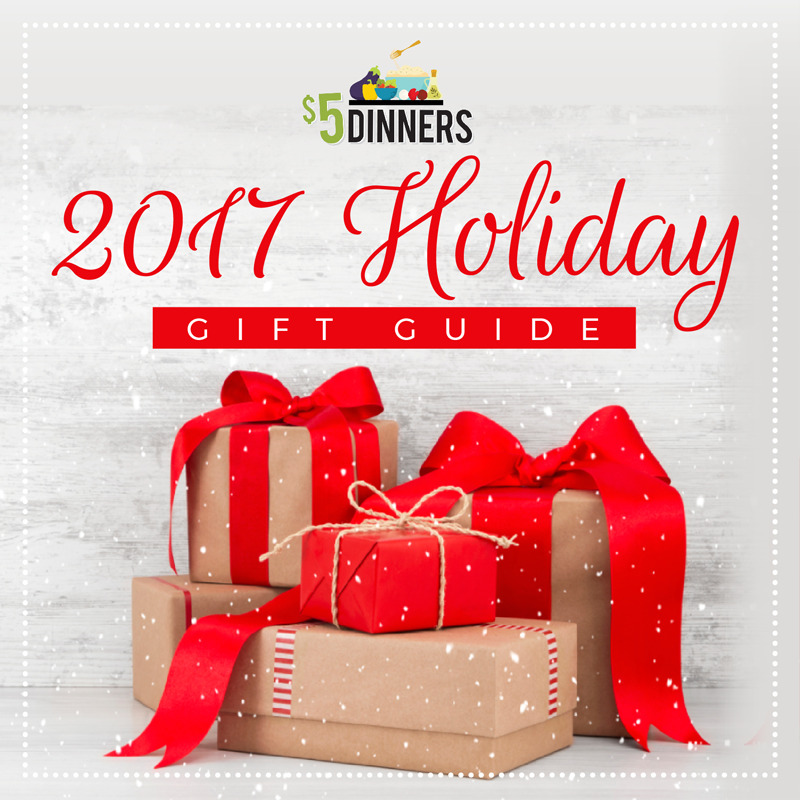 ShopFreezEasy.com
Head on over the FreezEasy's shop and check out all the goodies we have available! Our most popular product – Freezer Meal Bag Holders – are already flying off the shelves. We also have several digital meal plan options in the shop now too!
Courses & Memberships
Erin's online courses and memberships have helped so many shoppers and busy home chefs get back on track with their grocery spending, meal planning, freezer meal prep and more! Registration for any and all of Erin's programs would be a great gift from anyone needing help to get back on track in the kitchen!
Memberships
Weekly Meal Planning
If you're wanting help with the weekly meal planning that (should-needs to-doesn't usually) happen in your life, then let me introduce you to my weekly meal plan membership – $5 Meal Plan.
With the $5 Meal Plan, you can do one of the following:
use the weekly meal plan we send you each week.
use most of the recipes we send you each week, but easily modify it to have all recipes your family will enjoy.
use our simple drag and drop web app to create your own list of recipes and the meal plan and shopping list can be downloaded to your computer.
Yes, you read that right…you can choose all the recipes you want! Or if you're feeling especially busy (or lazy) then you can just make what we tell you. 😉
Freezer Meal Prep
Make-ahead meals are such a lifesaver for the busy home chef. As a mom of 4 boys with oodles of activities in the evenings, plus working, plus working out, plus social life, plus this and that and those and these…I need help with dinner. And the most cost effective way to do this is with freezer meals. Having a dinner prepped in advance is such a time, money and stress saver!
MyFreezEasy is the website, mobile app and tool that we built to help you get the right meals for your family into your freezer. You can choose your own recipes, pick the right amount of servings and more more more.
If getting ahead of dinner sounds like a dream to you, look no further than MyFreezEasy. We make freezer cooking easy for you!
Courses
Want to stop overspending on groceries? Or need help digging out of the holidays credit card nightmare? The easiest line item to control in your budget is groceries!
Learn more about my Grocery Budget Makeover online class that has helped thousands of shoppers save hundreds of thousands of dollars!
Have the Instant Pot on your wishlist, but aren't sure how to use it?
You MUST check out my online course – Electric Pressure Cooking 101!  
Corie Clark Purposeful Planner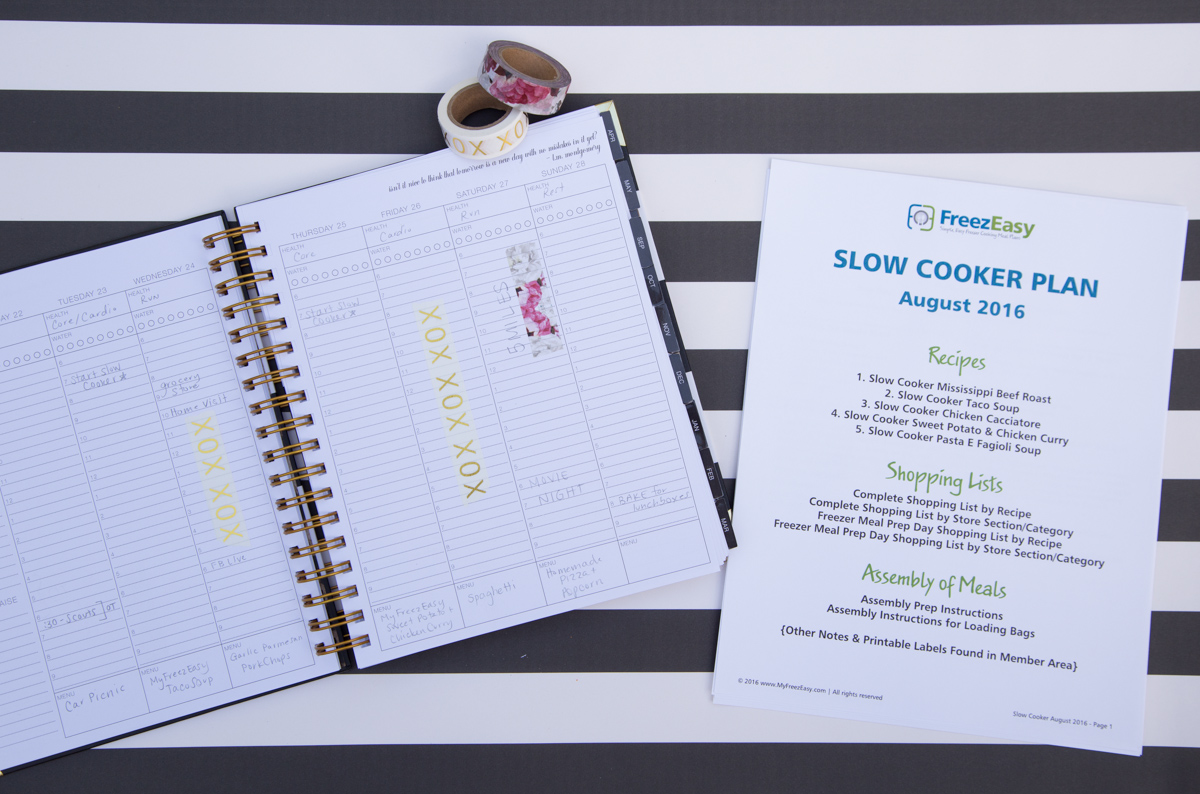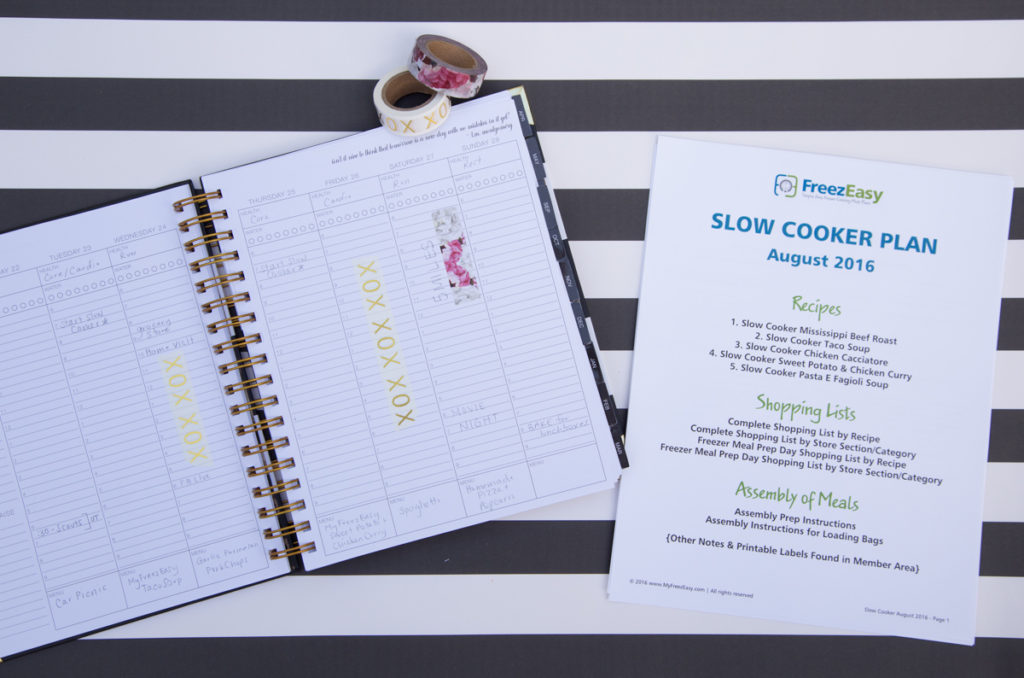 Use code MYFREEZEASY to get 15% off your planners! Order TODAY to get before Christmas!
Bumblebee Linens – Mother & Daughter Aprons
I'm totally crushing on these adorable mother-daughter aprons from Bumblebee Linens. You can personalize them with a monogram or name, and you can get matching ones to wear with your daughter. <3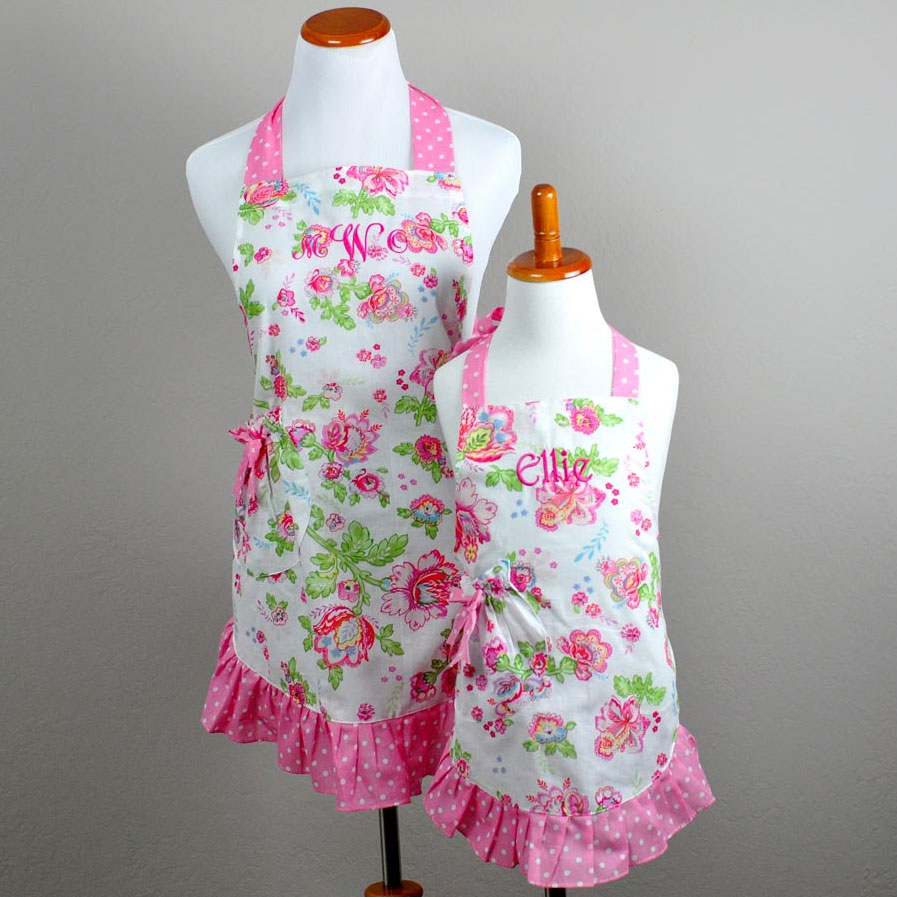 They are also perfect for those fun holiday baking sessions when the kids are in the kitchen, helping make cookies and homemade treats for those special people in your life. They come in a range of sizes – toddler, kids and adult – and a wide variety of colors and patterns.
They also have a quick turnaround time, and the custom embroidery is done in California!
Amazon
Be sure to check out our Instant Pot & Accessories Gift Guide!
No items found