I love holiday mornings! I love the laziness, I love the laughter and I love the fun.
Whether it's Thanksgiving, or Christmas, or Easter, or whatever other holiday, I love to serve a late breakfast/brunch with a delicious egg casserole. I love these specifically because they can be made the day before and they get better with "age." And they are an easy option for holiday breakfast/brunch because they are so hands off – just put into the oven and it's ready in an hour.
While it's baking, we can be opening Christmas gifts, or preparing gravy for Thanksgiving, or getting the ham and other side dishes ready to cook on Easter.
This is a potato-egg casserole, which is similar to a bread-egg casserole…just uses frozen shredded potatoes instead of bread!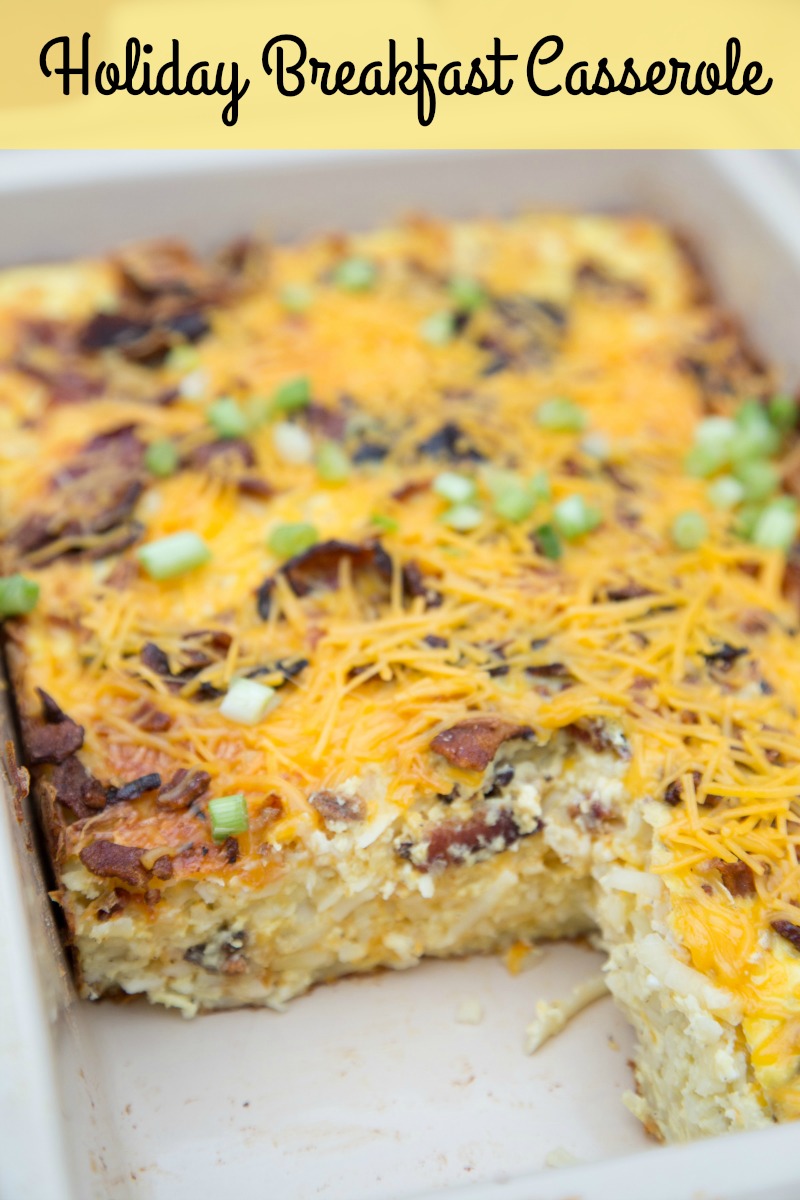 This egg casserole can be prepared the evening before…just cover it with plastic wrap and keep refrigerated. Remove it from the fridge at the same time you preheat the oven, so it's warmed up a touch before you bake it.
Here's a closer look at this amazing egg casserole…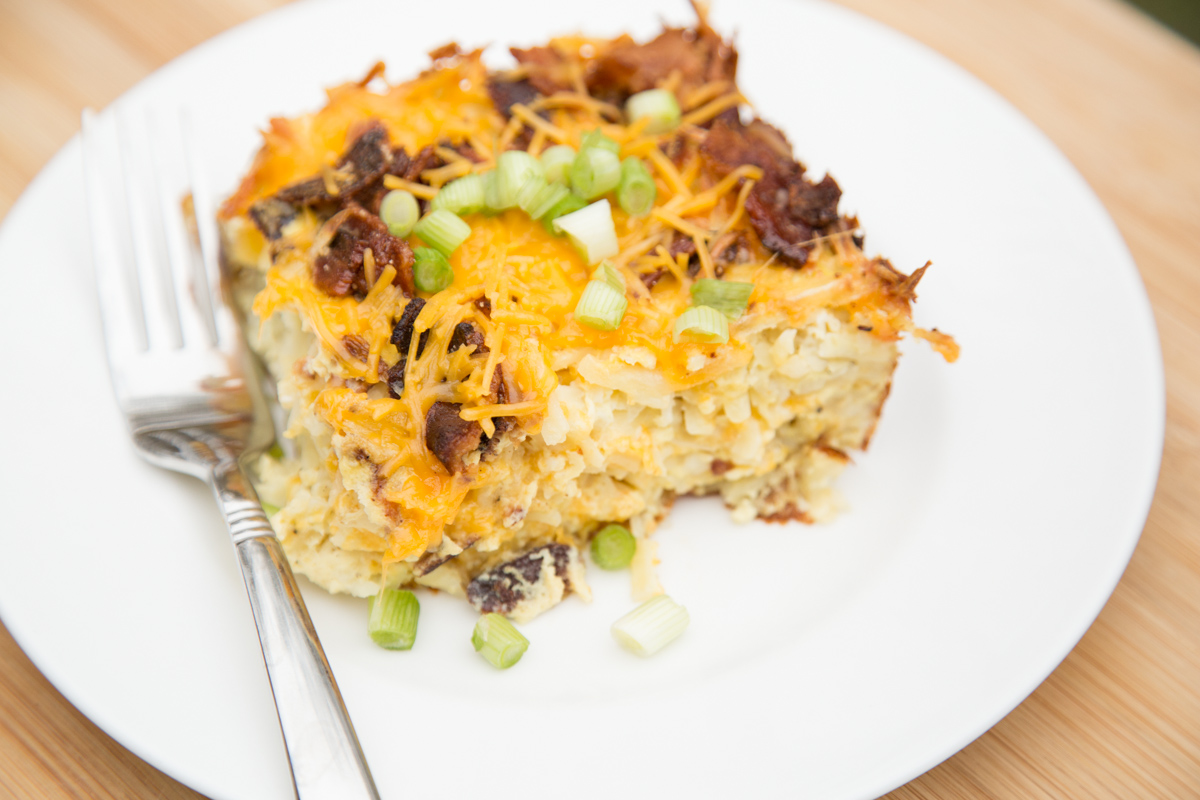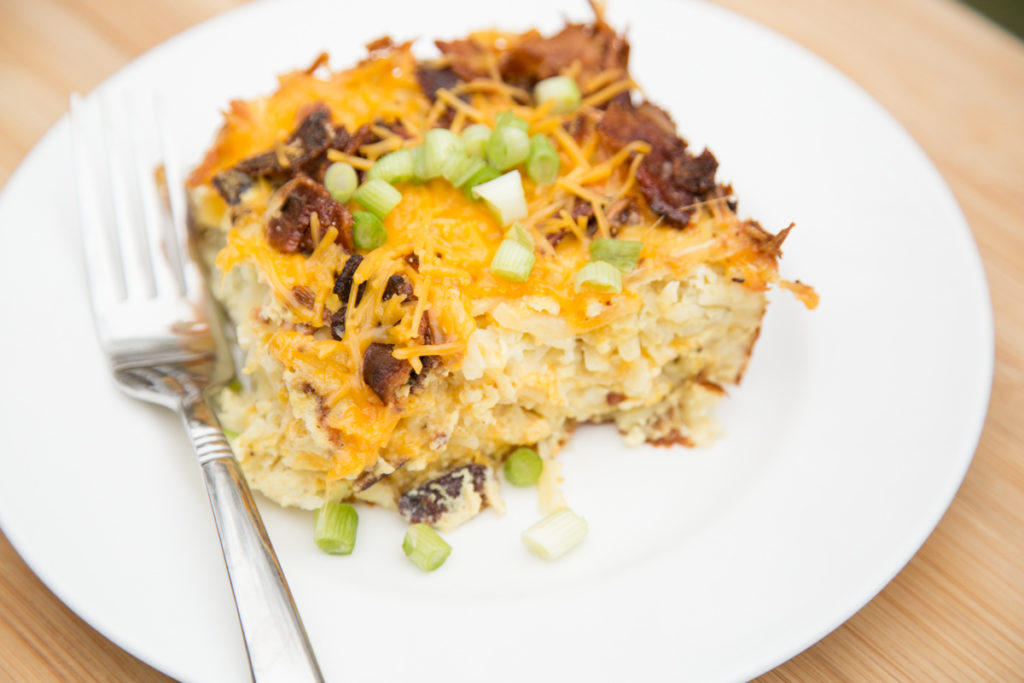 DELISH!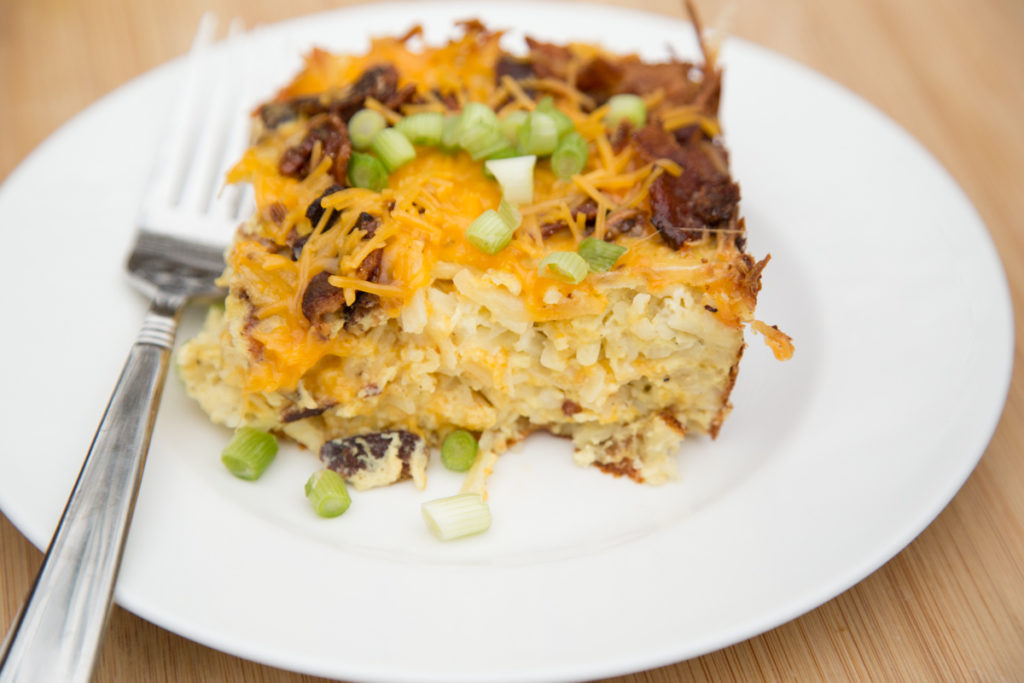 I prefer to use the shredded potatoes when making potato-egg casseroles…but you could use cubed as well!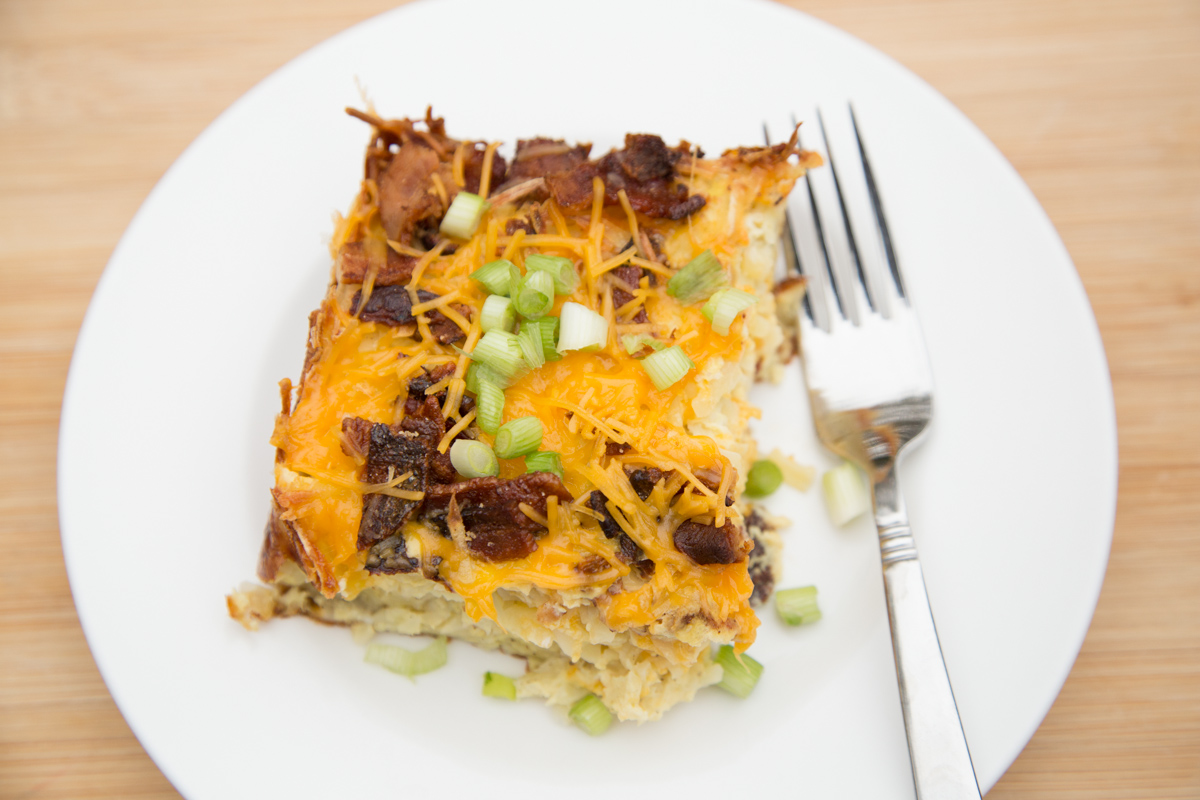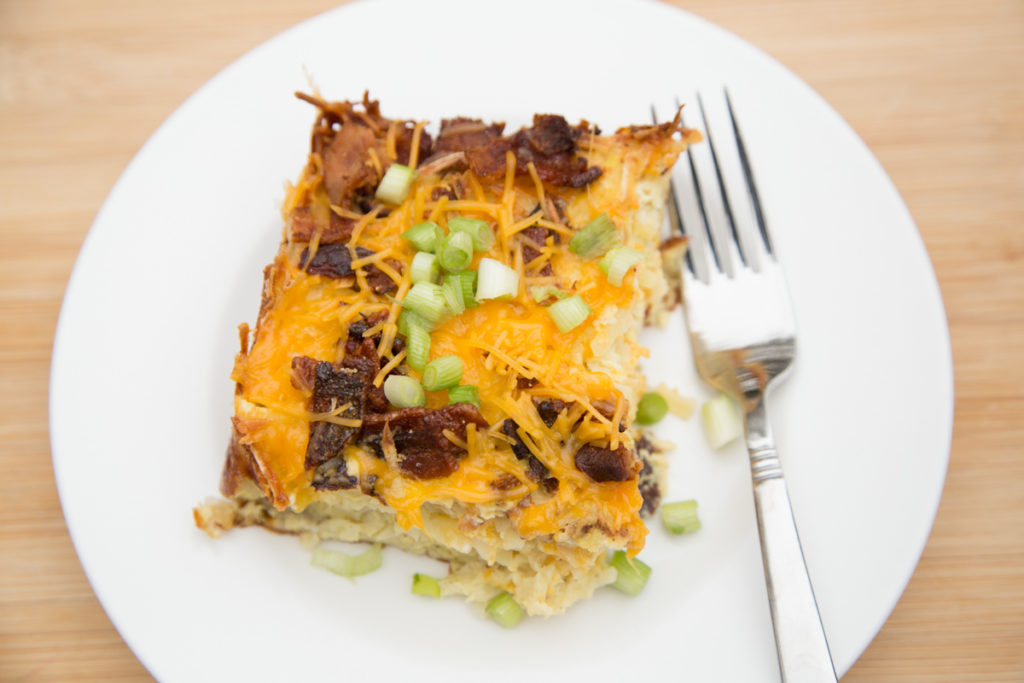 Bacon. Perfectly crisped.
Cheese. Loads of it.
And green onions…because they just put it all into perfect flavor balance.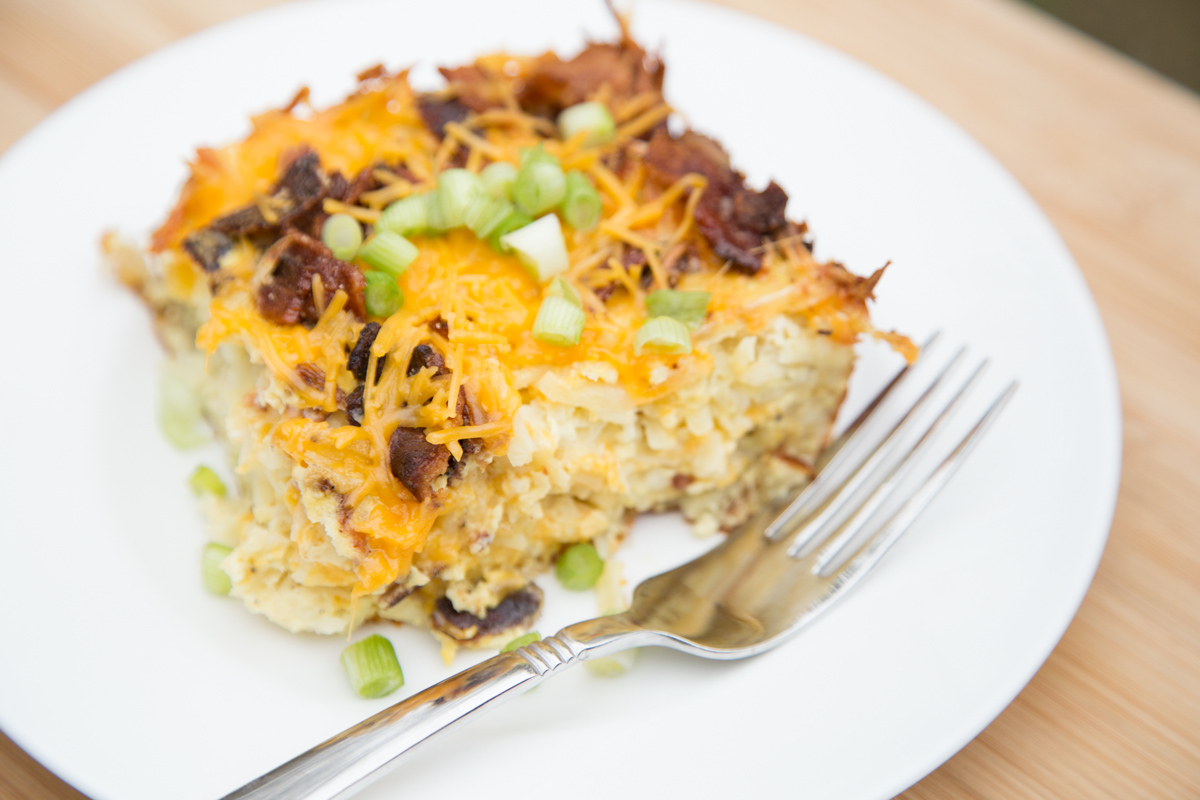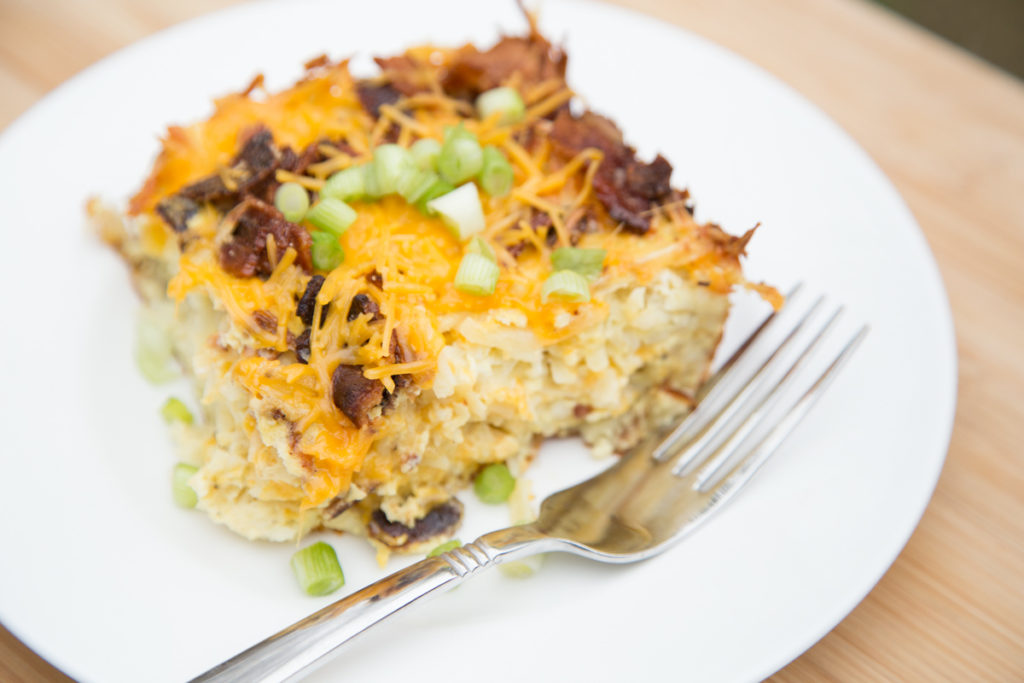 Enjoy!
xo
Erin
Perfect for holiday mornings!
Ingredients
32

oz

frozen shredded potatoes

8

slices

bacon, cooked and crumbled

(I bake in the oven ahead of time!)

2

cups

shredded cheese, divided

10

eggs

2

cups

milk

1

tsp

salt

Garnish: sliced green onions
Instructions
Cook and crumble the bacon ahead of time.

Preheat oven to 350. Lightly grease a 9x13-inch baking dish with non-stick cooking spray.

In large mixing bowl, toss together the frozen shredded potatoes, crumbled bacon and half of the shredded cheese. Transfer to the prepared baking dish.

In another bowl, whisk together the eggs, milk and salt. Then pour into the shredded potatoes.

Bake, uncovered, in the preheated oven for 50 to 60 minutes, or until eggs in the middle have set.

Top with remaining cheese and bake another 5 minutes, or until melted. Garnish with sliced green onions.

Serve Hashbrown Egg Casserole for holiday brunch, breakfast or anytime you want a warm, hearty breakfast!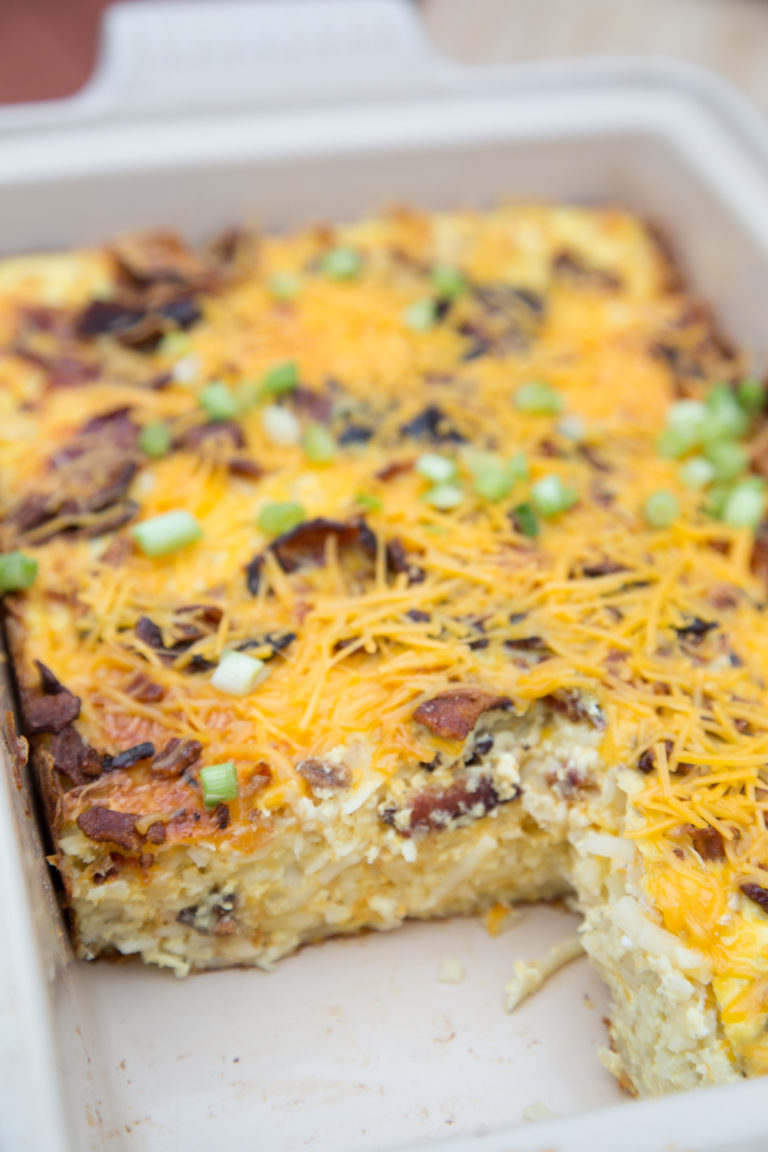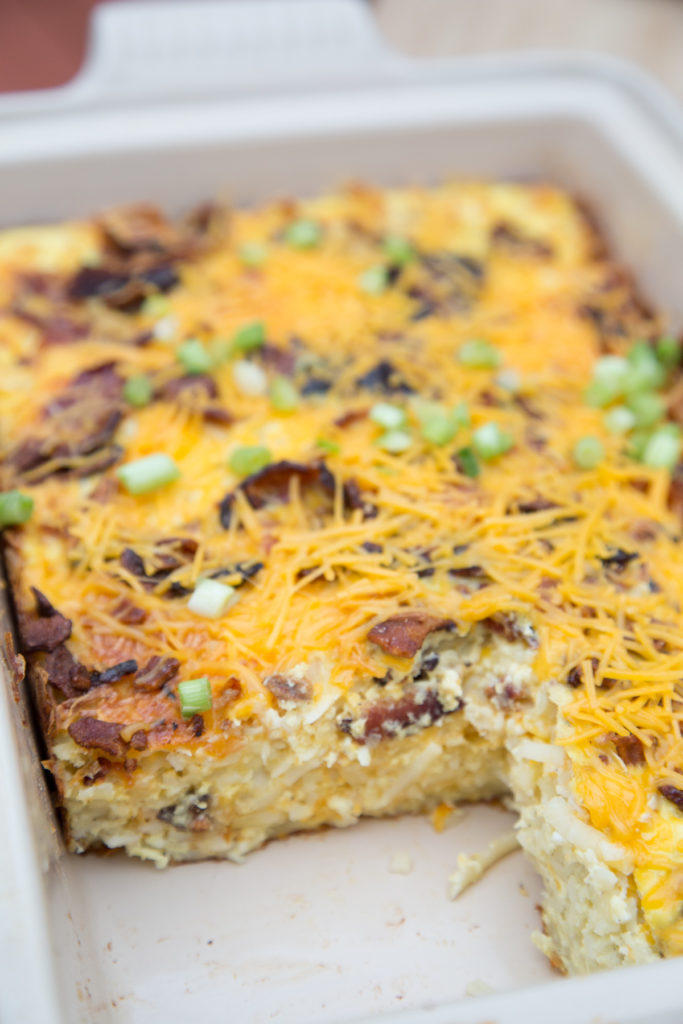 This recipe is featured on Meal Plan Monday #233.