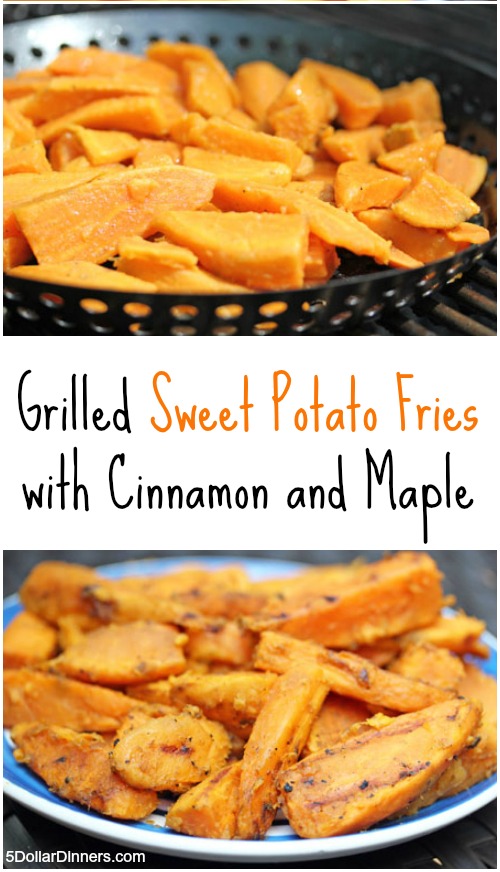 So I was chatting with a friend the other day about sweet potatoes…how much Tyler loves them, different ways to cook them, how they grow. I said, "You know, I've never grilled them." She replied, "Me neither…but I'll let you figure it out and I'll wait for the post on the website."
Naturally, I turned to grillmaster Bobby Flay for his help.
Well, I didn't ask him personally…but I was able to find the perfect cooking method from one of his recipes! I wanted these fries to be on the softer side so that the kids would be more apt to eat them, so I thought boiling would help. I will plan to make them again later this summer without boiling them first…just sticking the wedges straight on the grill. See which ones the kiddos prefer best!
Without further ado…
The smoky, delicious and "can we have these again tomorrow, mom" sweet potato fries!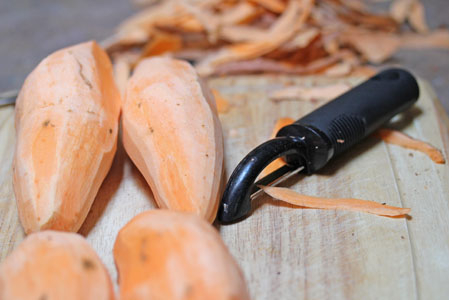 Peel. Lop off the ends if they are super skinny.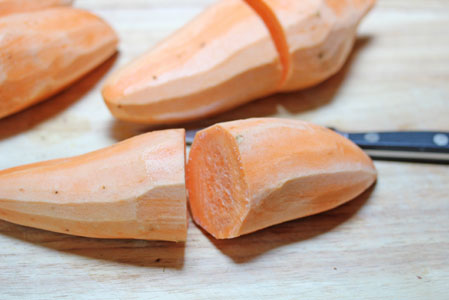 Chop in half.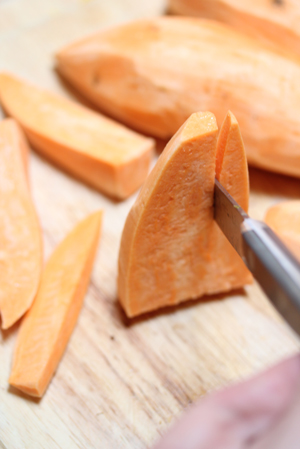 Stand on flat end and slice off wedges.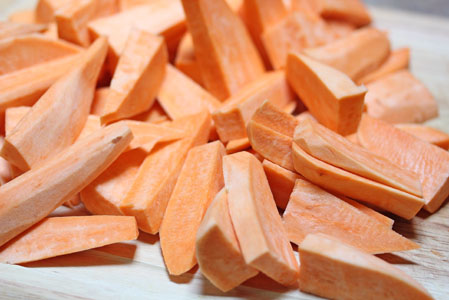 Take the pile of wedges and boil them in salted water for 4-5 minutes.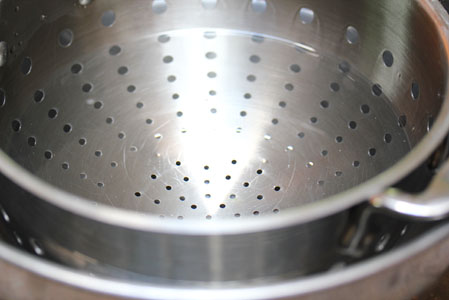 While boiling, set up a cold water dunking bowl with large bowl and colander.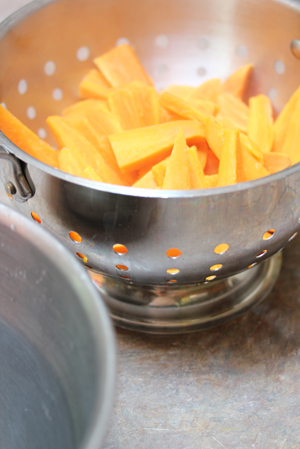 Once the sweet potato wedges have boiled for 4-5 minutes, drain them in the colander in the sink…then plunge them into the cold water. Let sit for 2-3 minutes.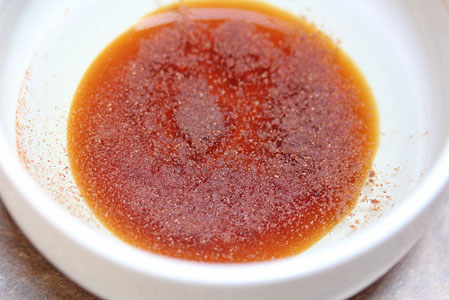 Meanwhile, whisk up the oil, maple syrup, cinnamon.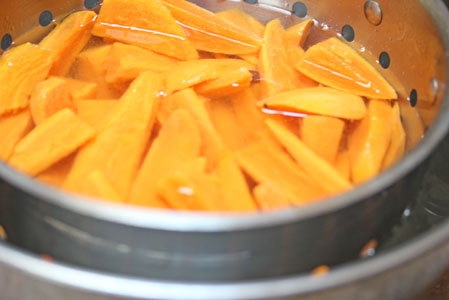 Remove the now cold wedges…dump out the water from the big bowl and give it a quick dry with a towel.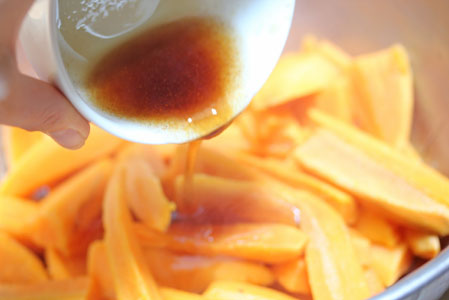 Return the wedges to the dry bowl and toss with the oil and maple mixture.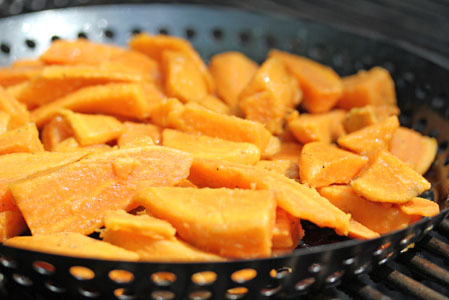 Toss on the grill basket…or straight on the grill if the wedges are large enough to not fall through the cracks.
Turn a few times during cooking. Use a hot pad. Grill basket handle will burn you 🙂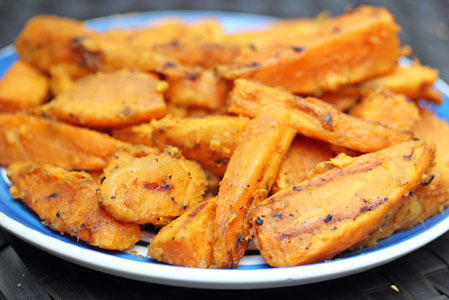 Enjoy with your favorite burger, grilled chicken, steak, pork chop!
Ingredients
4

medium

sweet potatoes, peeled and cut into wedges

3

Tbsp

canola or vegetable oil

3

tsp

maple syrup

1/2

tsp

cinnamon

Kosher salt and pepper, to taste
Instructions
Boil the sweet potato wedges for 4-5 minutes in salted water. Drain them in a colander, then plunge them for a few minutes in cold water to halt the cooking process.

Add the now cooled sweet potato wedges to a bowl and toss with the oil/maple/cinnamon mixture. Sprinkle with a little kosher salt and pepper.

Grill in a basket, or straight on the grill if the wedges are large enough, for 7-10 minutes, tossing every 3-4 minutes.

Serve warm with favorite burger, chicken, steak or pork chop from the grill.