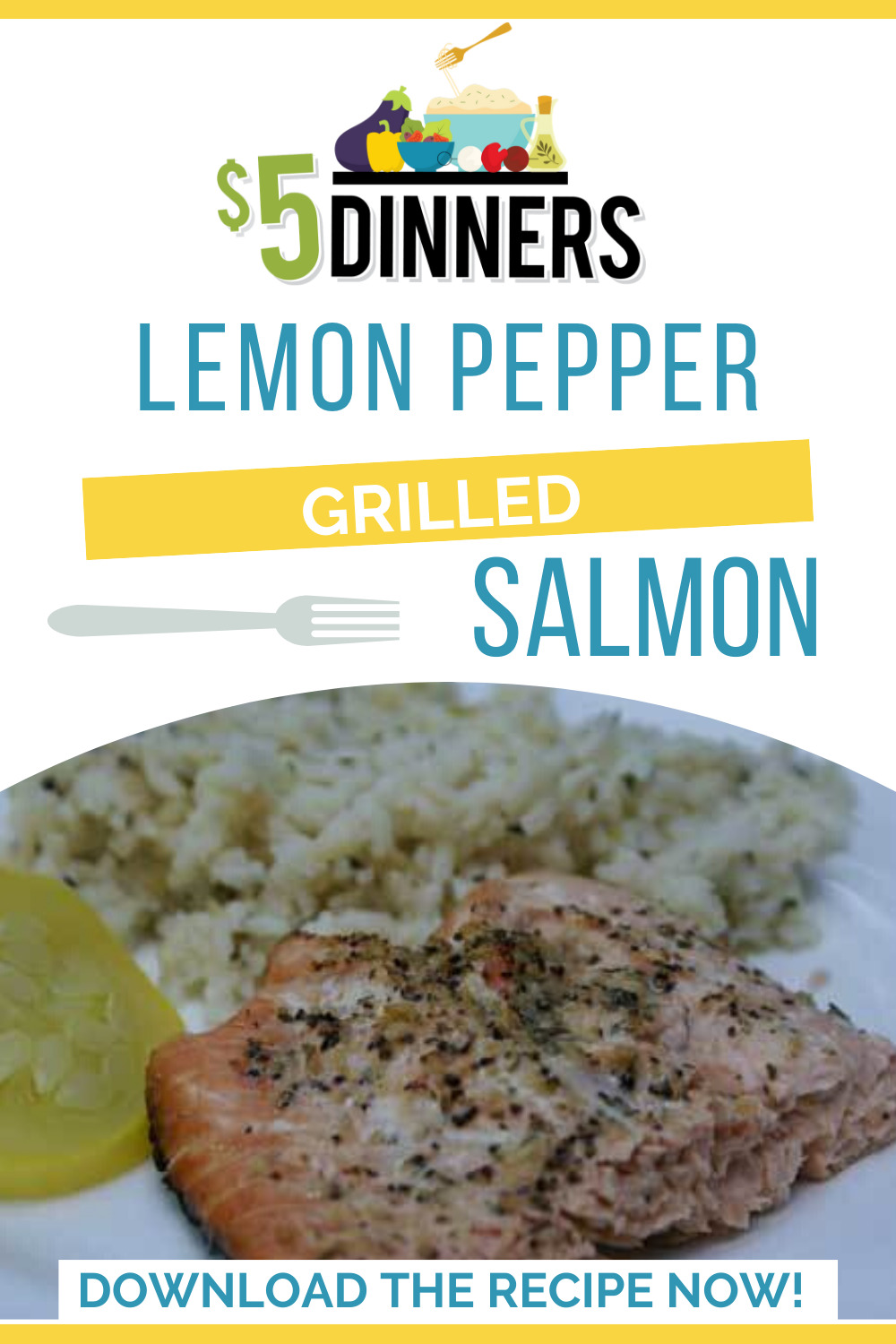 Well kids…when FRESH salmon fillets are on sale for $2.99/lb…there is just no passing that up! I do believe I had to pick my jaw up off the ground while standing in front of the fresh fish counter! I have N-E-V-E-R seen such low prices for fresh salmon fillets! So grilled salmon it is!
The best thing to make when salmon is on sale!
Ingredients
1.3

lb.

fresh salmon fillet

1

tsp

lemon pepper seasonings

1

yellow summer squash, fresh from the garden

Salt/Pepper

2

cups

of Rice with Garden Greens
Instructions
Season salmon fillet with lemon pepper seasonings. Grill until fillet is no longer pink in the middle and fish has completely cooked through.

Wash and slice squash into circles. Steam in stovetop steamer for 4-5 minutes, or until squash flesh becomes opaque. Season with salt and pepper to taste.

Thaw and cook rice with garden greens with about 1/2 cup of water in a saucepan to reheat and "refluff."

Serve Lemon Pepper Salmon with Steamed Squash and Rice with Garden Greens.