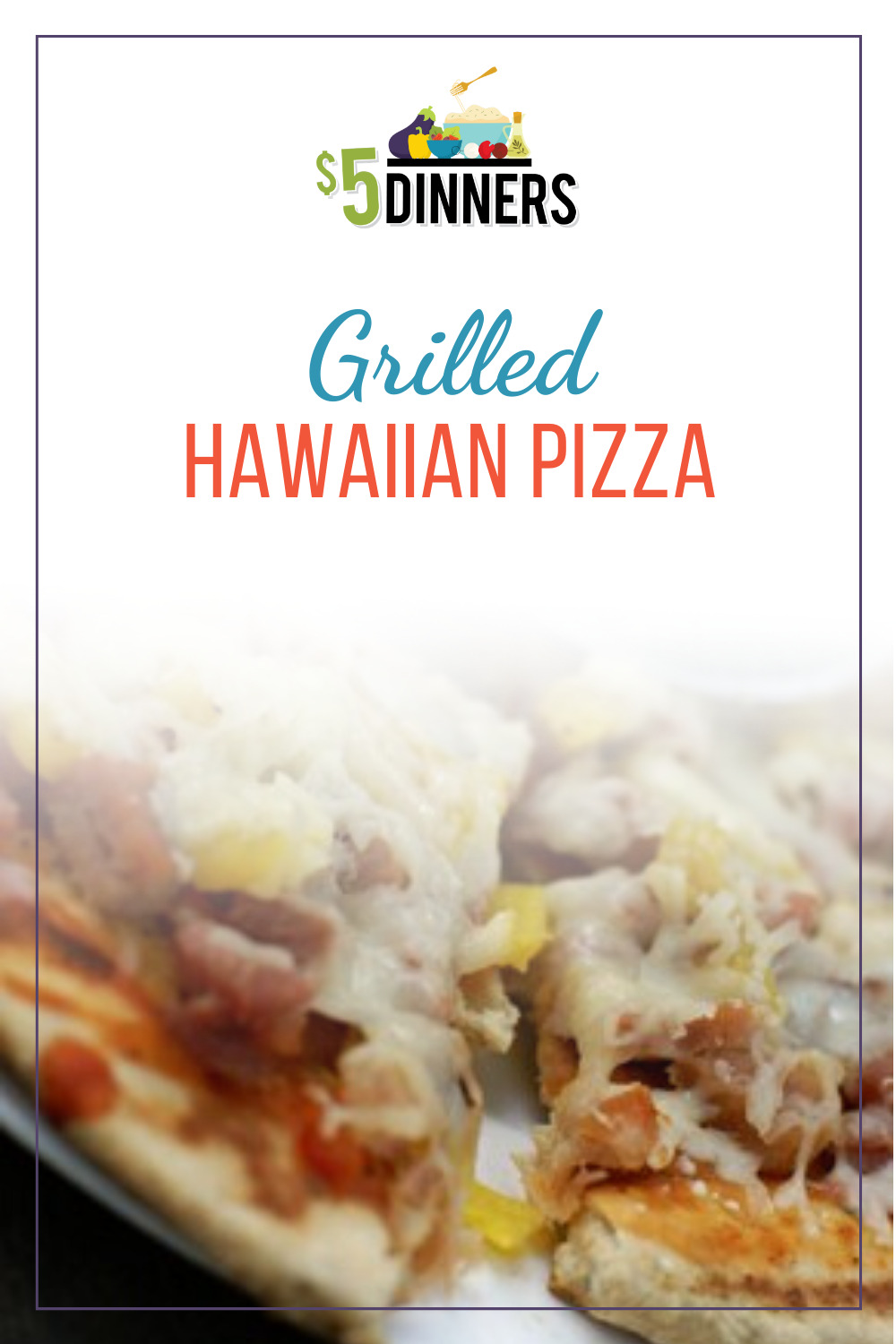 I don't think I'll ever go back to oven pizza.
Ever.
Never. Ever. Never.
Grilled pizza is delightful, but this Hawaiian pizza takes it to the next level!
Ingredients
Store bought or homemade pizza dough

Olive oil for brushing

1/2

fresh pineapple, thinly sliced

1

cup

store bought or homemade pizza sauce

2

cups

cooked and diced ham

2

cups

shredded mozzarella cheese
Instructions
Make homemade pizza dough. Let rise. (I sorta skipped this rise part and the dough turned out just fine. I was in a hurry. What can I say?!)

Roll the dough out on a clean and floured surface. Roll as if you were making a thin crust pizza.

And let the little people help.

Slice a fresh pineapple into 1/4″ or thinner slices.

Grill the pineapple slices.

Try not to eat them straight off the grill. Because if you do, you'll burn your tongue. But if you wait a few minutes for the slices to cool, they make for a succulent appetizer.

Once cooled, tear or cut the pineapple away from the center core. Slice into bite size pieces to throw on top of the pizza.

Brush olive oil onto one side of the dough.

Place on the grill and then brush olive oil over that side. Dough will bubble after a few minutes. Turn down the heat at this point.

Once the edges of the dough have cooked through, then flip and start loading it up.

Spread some pizza sauce over the top.

Then add the cooked and diced ham, and bits of the grilled pineapple.

Top with shredded mozzarella cheese. Turn off the grill and cover for about 5 minutes, allowing the cheese to melt.

Serve Grilled Hawaiian Pizza.
The boys and I ate this pizza without cheese. And quite honestly, it didn't need it! Quite amazing without the cheese.
And I'm telling you. I'm never going back to oven pizza.
A splurge worth making!