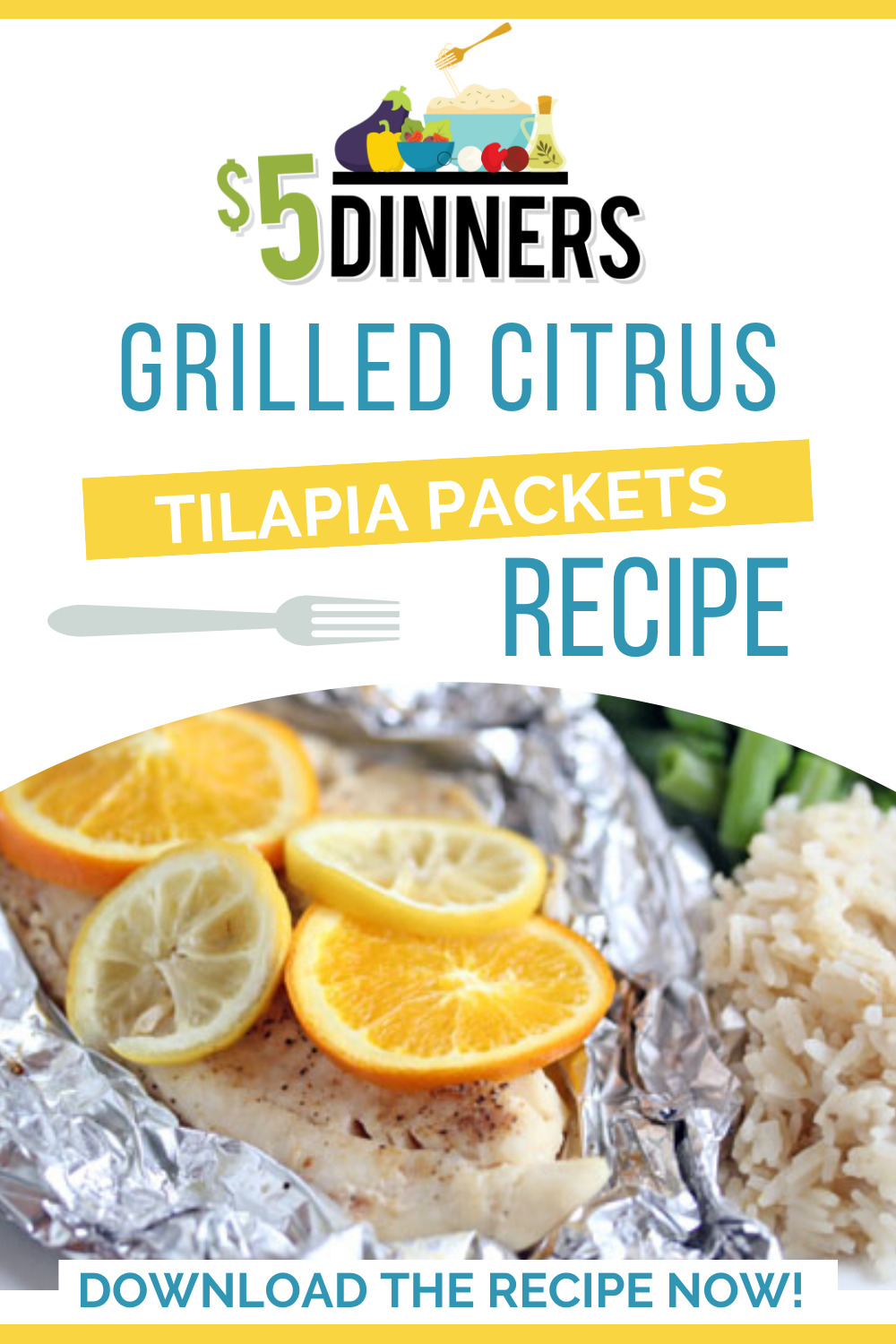 I recently got some tilapia for $1.99/lb. It's rarely that price, so I got enough for 2 meals (a little over a pound for each meal)…and now I'm wishing I'd gotten more.
I'm on a grilling kick right now and really wanted to grill up some of the tilapia. Tilapia is a very delicate and tender fish and I knew it wouldn't stand a chance on the grill grates…so foil packet it was!
This is so simple…a matter of adding some seasoning and a few slices of lemons/oranges. I'm not sure that the prep work could be any easier, actually!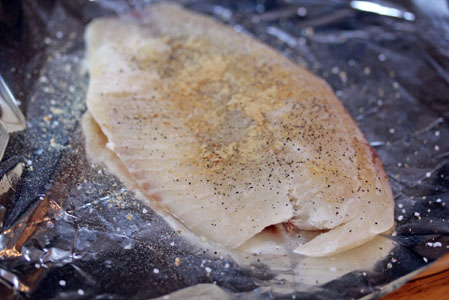 Sprinkle kosher salt, pepper and some ground ginger onto each tilapia fillet.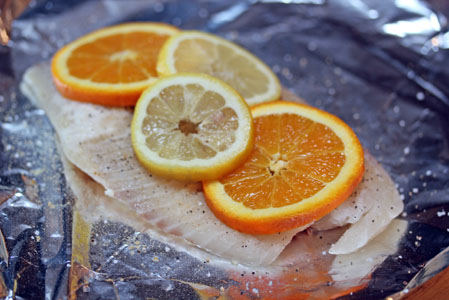 Lay 2 orange and 2 lemon slices on top.
Wrap and grill.
(We enjoyed this as part of our "surf and turf" Father's day dinner last night! The kids and I ate this…and Steve shared some of his monster steak with us too! Plus we had an entire plate leftover!)
Delightful citrus flavors on this grilled fish!
Ingredients
1

cup

brown rice

4

tilapia fillets, about 1 1/4 lb. total

1/2

tsp

ginger

Kosher salt and pepper

1

lemon, thinly sliced

1

orange, thinly sliced

12

oz

steamfresh green beans
Instructions
Cook the brown rice according to package instructions. Can take 20-50 minutes, depending on the rice.

Place the tilapia fillets onto a piece of foil that is large enough to fold up around them. Sprinkle with some ginger and kosher salt and pepper.

Place 2 thin orange slices and 2 thin lemon slices over the tilapia. Wrap up in the foil.

Grill for about 10 minutes, at around 350 -400 if you grill has a thermometer. Fish will be cooked through when it's white and flaky in the middle.

Cook the green beans, or other vegetable, as directed.

Serve Grilled Citrus Tilapia Packets with rice and green beans.