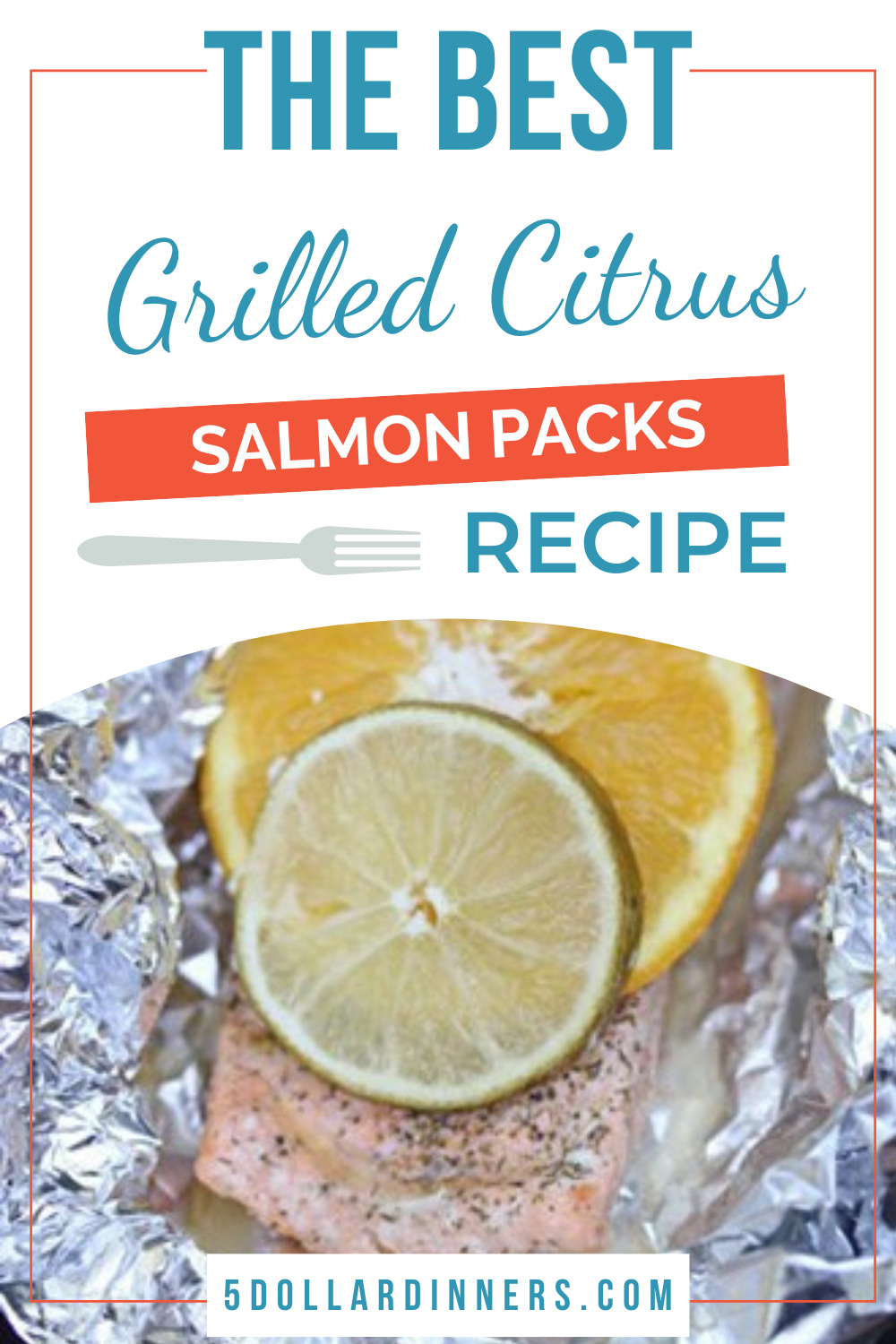 If you're my uncle, grilling season never ends. But for some of us, it's time to switch over to all those fall comfort foods we love! But before you go switchin' up the menus, you've got to try these Grilled Citrus Salmon Packets. Enjoy this with some rice or grilled garlic bread, and some fresh veggies from the garden or farmer's market. These days there is plenty of harvest, which typically drives down the prices at the farmer's markets!

Labor Day weekend food fare, perhaps?
Citrus and salmon are the ultimate duo and the salmon packs are superb!
Ingredients
4

salmon fillets, 1/4 lb. each

Dill weed

Salt and pepper

1

lemon, thinly sliced

1

lime, thinly sliced

1

orange, thinly sliced
Instructions
Place each salmon fillet in a piece of foil that is about 10 to 12 inches long or large enough to wrap around the salmon and make a packet.

Generously season the salmon with dill weed, salt and pepper. Top each fillet with a slice of lemon, lime and orange. Wrap the foil, creating a packet, and place on the grill.

Grill for 12 to 15 minutes or until salmon has cooked through. Cooking time will vary on thickness of the fillet and heat of the grill.

Serve Citrus Salmon Fillets with a side dish, such as fresh veggies, brown rice or grilled garlic bread.