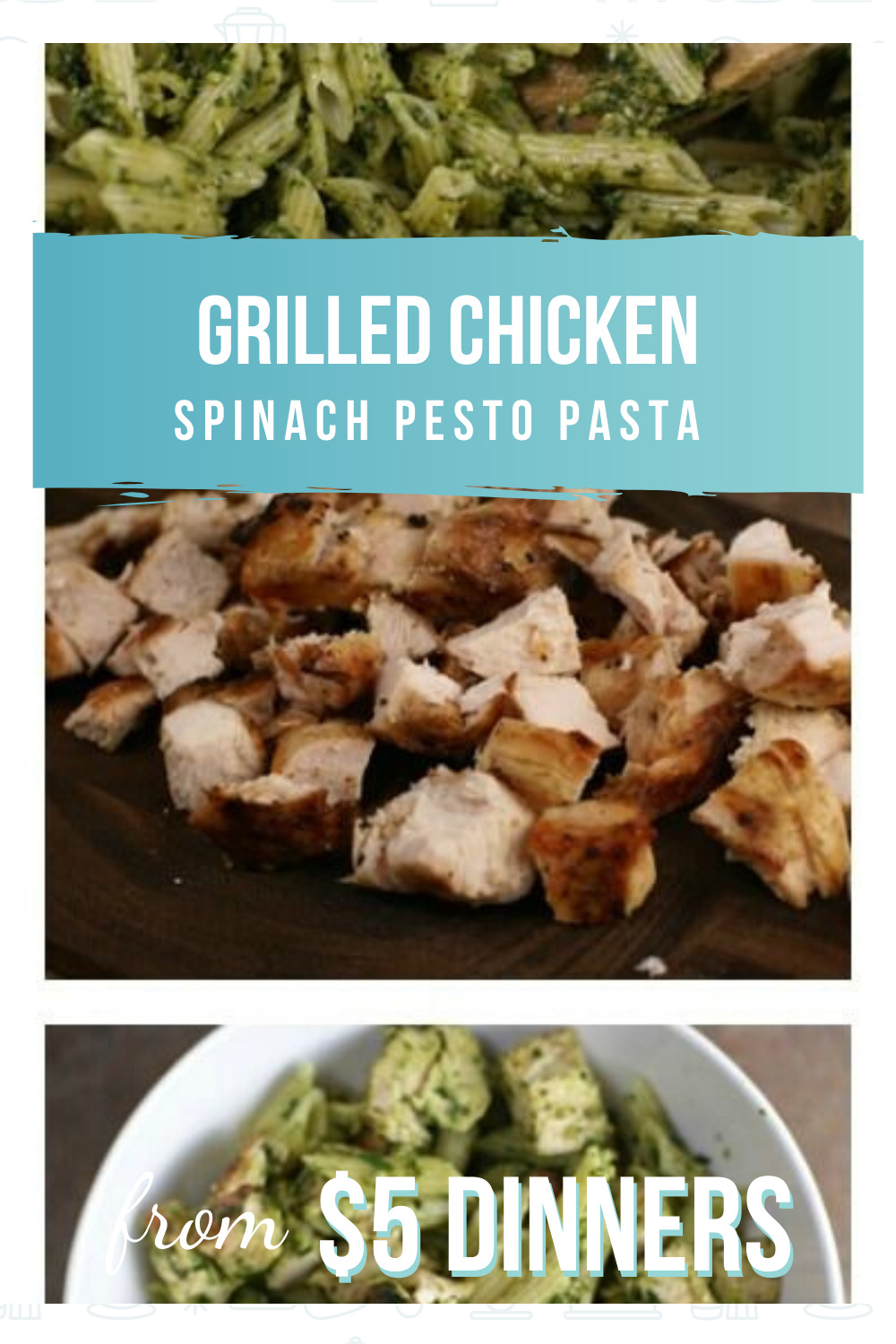 I've been waiting. And waiting. And waiting…to try this pasta! A l-o-n-g time ago, I made some Spinach Pesto from the garden. And it's been patiently waiting in the freezer for me. To eat it!
*I wish I had not waited until now!*

The reason I've been waiting…I didn't think the boys would go for "green pasta" for dinner. They like green foods. Broccoli, peas, green beans…they love those. But green "stuff" on pasta. I'd rather not "waste" it on a dinner they wouldn't eat or enjoy.
The boys are spending the night with grandma (while I work on some projects), so tonight is perfect!
Steve and I thoroughly enjoyed this dinner!!!
(We each had 2 bowls and still had enough for lunch leftovers!)
Ingredients
2

chicken breasts

1

tsp

olive oil

Salt and pepper

1

box penne pasta

1/2

cup

homemade spinach pesto

2

cups

frozen carrots
Instructions
Place chicken breasts in shallow dish and drizzle olive oil over top and sprinkle with salt and pepper. Let sit for 30 minutes. Grill until cooked through. Dice.

Cook pasta as directed on package instructions. Drain and rinse.

Toss pasta with pesto and grilled chicken.

Cook carrots as directed on package.

Serve Grilled Chicken Spinach Pesto Pasta with Carrots.