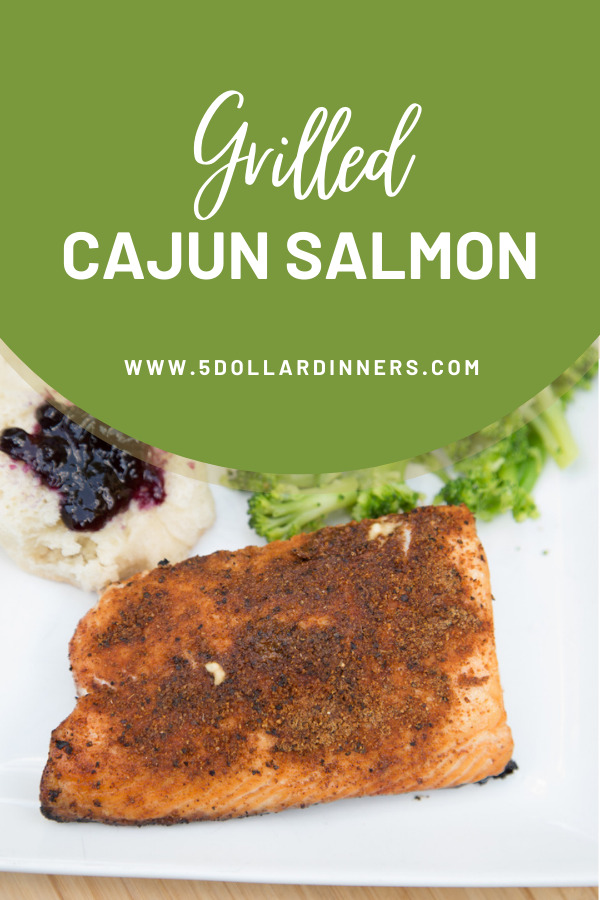 Yes, salmon is expensive. It's a treat for our family and I'm trying to make it more and more, as fish is so healthy and the omegas and good fats do the body good. All of my boys adore salmon – partly because it's a treat and partly because I know how to doctor it well. 😉
This is well doctored and perfectly grilled salmon!
(It's not at all as spicy as it looks…that red isn't from chili powder…only a smidge is from cayenne pepper. The rest of the red comes from paprika!)
Also, before you go "oh my kid would never eat that – it's too spicy"…you need to know this. First, you can drop the cayenne pepper completely. Second, the salmon is such a mild fish that it needs a little spice and kick to make it amazing! The spice is a nice complement to the salmon!
Enjoy!
P.S. You could bake this at 400 F for 12 to 15 minutes, or until salmon is cooked through.
This salmon on the grill is absolutely delightful and full of flavor.
Ingredients
1

lb

salmon fillet

Salt and pepper

2

Tbsp

butter

1

Tbsp

paprika

1

tsp

garlic powder

1

tsp

onion powder

1/2

tsp

cayenne pepper

Salad and dinner rolls, as side dish
Instructions
Melt the butter.

In a small mixing bowl, combine the melted butter with the paprika, garlic powder, onion powder and cayenne pepper. (*Note: if you have a Cajun seasoning blend, you can use that in place of the paprika, garlic/onion powder and cayenne pepper.)

Cut salmon fillet into individual serving portions. Place in small baking dish and season with salt and pepper. Pour the melted butter-spice mixture directly onto the salmon. *Let marinate for at least 30 minutes in the fridge, giving time for the butter and seasonings to settle onto the salmon.

Preheat the grill. Grill salmon, skin side down over direct heat for 8 to 10 minutes, or until cooked through. Grilling time will vary depending on thickness of the salmon fillet.

Prepare the salad and fruit.

Serve Grilled Cajun Salmon over salad with side of fruit.