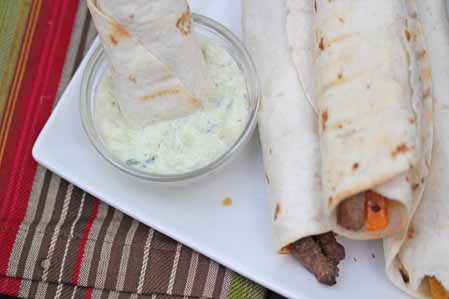 I just love getting crazy in the kitchen, working hard to be creative with ingredients that I have in my pantry or freezer, to come up with a delicious and nutritious dinner for my guys! This meal is one of those!
I chose tortillas. Flour tortillas specifically, because I have a weakness for them. They hold a special place in my heart. Whether they're stuffed with breakfast taco fixins, filled with a creamy spinach and chicken mixture and transformed into enchiladas, or loaded and grilled as taquitos. And yes (dare I admit this!?!?), I have been known to spread butter and sugar on a warm flour tortilla, roll it up and eat it for dessert.
(Don't judge. Until you try it, anyways!)
And come November, when these grilled beef fajita taquitos appear in the magazine you can say, I made that happen, because you voted for them to win!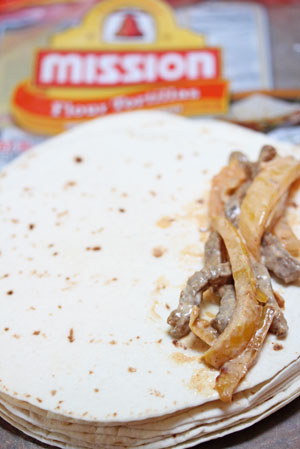 These taquitos are sure to be a hit! The powerful flavors of fajitas, rolled into delicious tortillas that are "crispi-fied" on the grill. Add in the smokiness from grilling up the taquitos, plus the avocado-cilantro punch to the ranch dip. A warm grilled taquito, dipped in a cool sweet dip, and we've reached taquito perfection!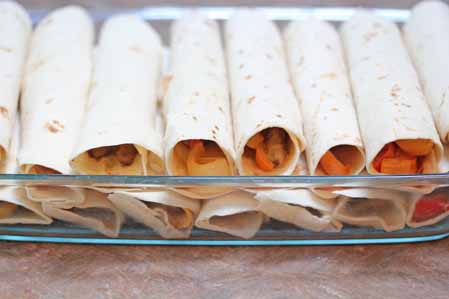 Note: I sauted the beef and peppers on the stovetop, but they could certainly be grilled and sauted in a grill basket, which would infuse even more of that smoky flavor into the taquitos.
Happy grillin' and eatin'!!!
A warm grilled taquito, dipped in a cool sweet dip, and we've reached taquito perfection!
Ingredients
1

Tbsp

olive oil

1

lb.

beef for stir fry

3

bell peppers, yellow, orange and red

seeded and sliced

1

Tbsp

fajita or taco seasoning

1

cup

ranch dressing

for dipping

1

avocado

smashed

1

tsp

lime juice

salt and pepper

16

small

flour tortillas

cooking spray

refried beans, rice, corn cobs

Side dish options
Instructions
In a skillet or grill basket, saut the beef strips, bell pepper strips and fajita or taco seasoning in olive oil for 5 to 7 minutes, or until beef has cooked through.

Prepare the ranch dressing, then stir in the lime juice, mashed avocado and cilantro leaves. Chill until ready to serve.

Once the beef and peppers have cooked, stir in the sour cream and cilantro leaves. Season with a little salt and pepper.

Add some beef and pepper mixture to the right third of the tortilla. Roll up, and spray the opposite side of the tortilla with cooking spray, so that it will hold tight together once you roll up all the way up. Roll tightly and place into a dish that you use to transfer them to the grill. Once they are all rolled up, fire up the grill and heat it to about 300, if you have a thermometer.

Grill the taquitos for 4-5 minutes on each side, watching carefully to make sure they dont burn. Carefully roll them with tongs or a long spatula. Once all sides have been grilled and tortillas are crispy, remove them from the grill and serve.

Serve Grilled Beef Taquitos with Avocado Ranch Sauce and desired side dish.