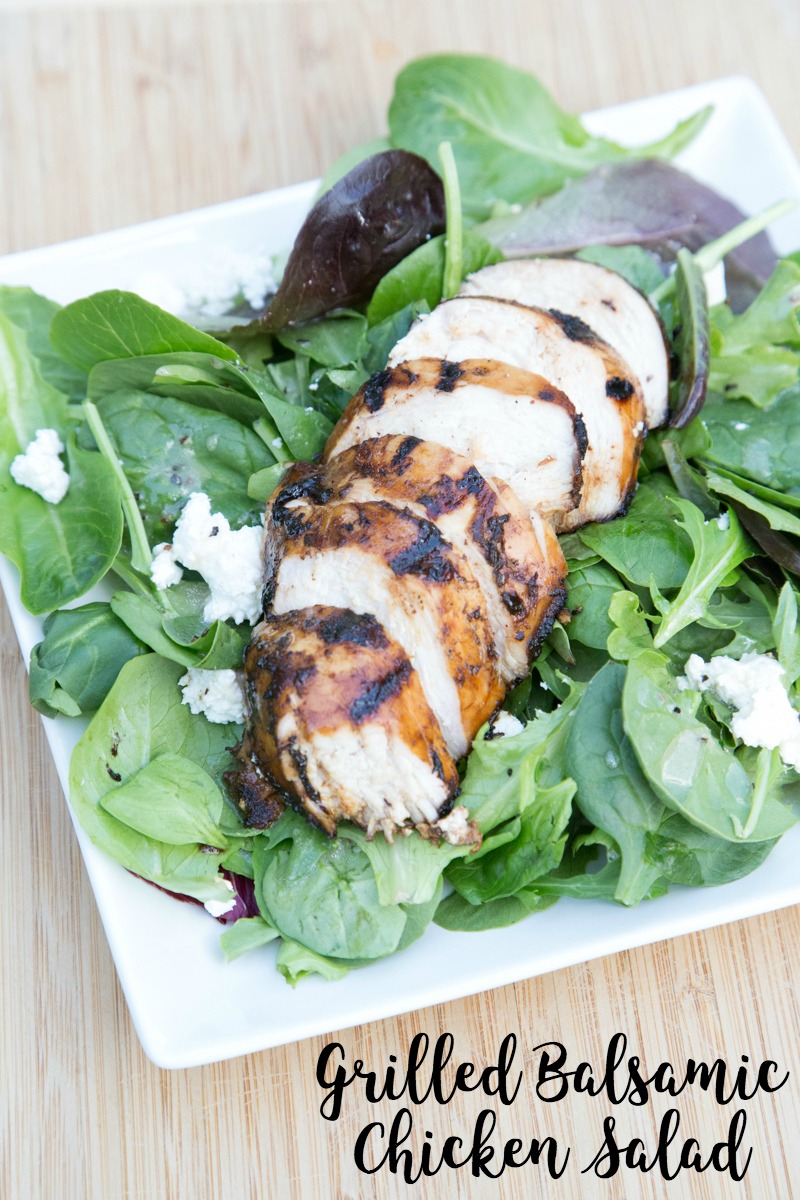 This might be the very best grilled chicken I've ever made.
Why?
Because of the balsamic vinegar marinade AND the balsamic glaze that I brushed on.
I've found that when you grill chicken (and other meats) that the marinade soaks into the meat but then drips down into the grill. This does NOT happen with this glaze!!
We do soak the chicken in a marinade, so the meat takes on the flavor. And then we brush the glaze on as it's grilling and it adds to the flavor.
Grilled, sliced up and then put the chicken onto a bed of spring mix with a soft and creamy cheese (feta, blue cheese, goat cheese) and you've got yourself an amazing summer salad to enjoy for dinner!
You can see how thick I've laid the glaze onto this chicken…and the result was perfection!!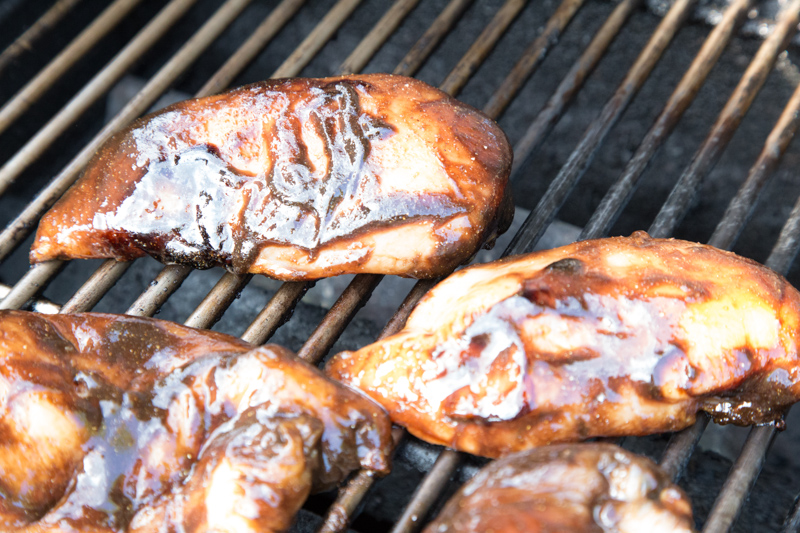 P.S. You should be able to find a small bottle of balsamic glaze near the balsamic vinegar in your grocery store.
This chicken is so juicy and goes perfectly with salad fixins!
Ingredients
4

small

boneless, skinless chicken breasts

2

Tbsp

olive oil

1/4

cup

balsamic vinegar

1

tsp

minced garlic

1

tsp

dried basil

Pinch of salt and pepper

1/4

cup

balsamic glaze

Spring salad mix

1/4

cup

soft, crumbled cheese

Vinaigrette dressing

Side: dinner rolls or other favorite side dish
Instructions
Place the chicken breasts in a shallow dish or bowl.

In a small mixing bowl, whisk together the olive oil, vinegar, garlic and basil with a pinch of salt and pepper. Pour this sauce over the chicken to coat it.

Place in the fridge for at least 30 minutes*, or overnight.

Preheat the grill.

Pour some of the balsamic glaze into a shallow dish. Place the chicken on the heated grill and discard excess marinade. Brush the glaze onto each side of the chicken. Grill for 5 to 6 minutes, per side, or until cooked through.

Slice the chicken and assemble the salad.

Serve Grilled Balsamic Chicken Salad with dinner rolls or other preferred side dish.