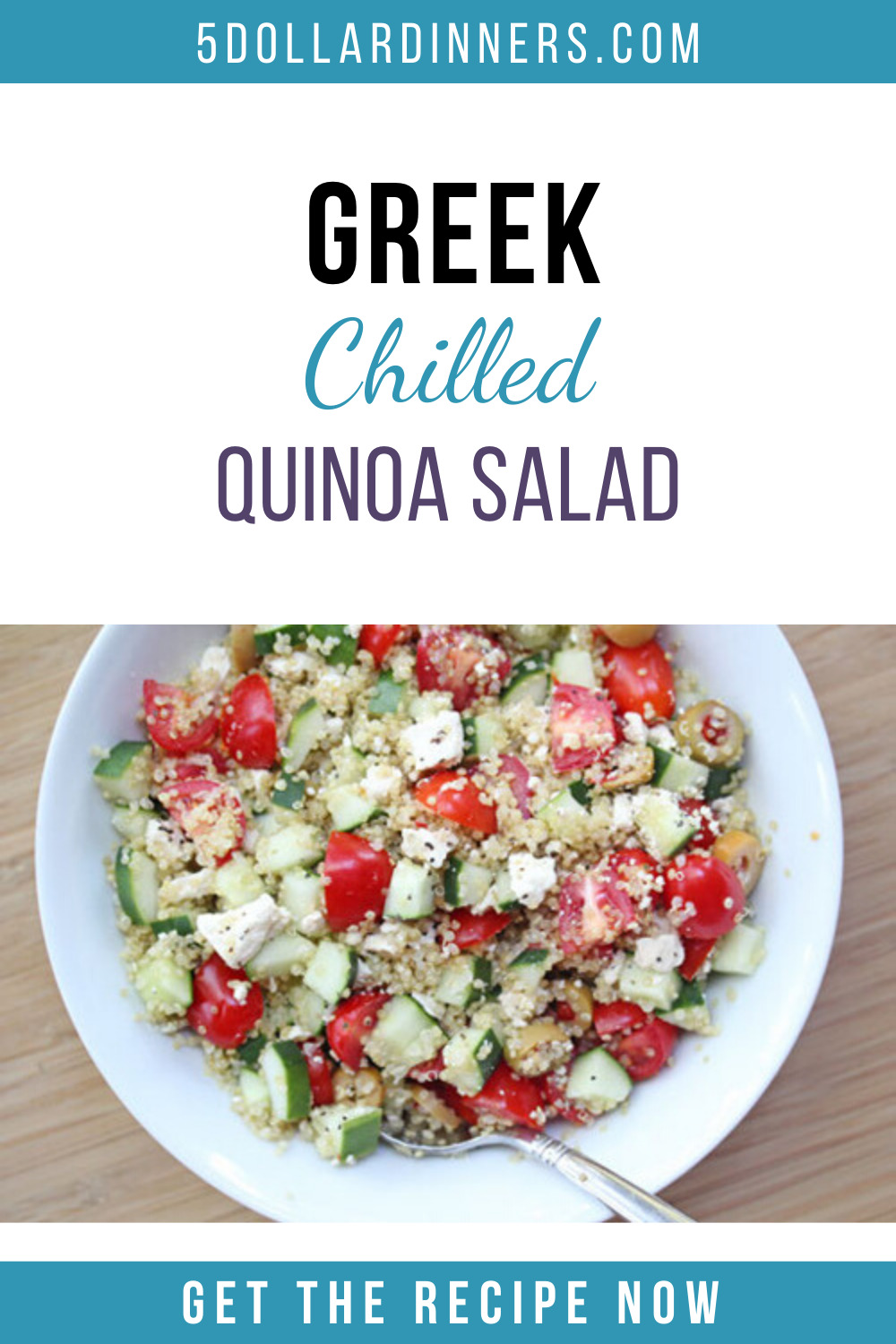 I've been loving the Mediterranean kinds of dishes (like this one!), and can't see to add enough chopped pickles to my potato salad!
This salad combines the traditional Mediterranean flavors and packs a powerful protein punch from the quinoa. I just know that once you make this salad, you'll be making it again and again. Its ease and tastiness is irresistible!
PLEASE PLEASE PLEASE rinse the quinoa before cooking it. This helps remove the outer coating on the quinoa that gives it a bitter/soapy taste. *Yuck* It should have been rinsed when it was packaged, but there are some brands that don't pre-rinse. So best to be safe and give it a good rinse yourself!
This is a delightful lunch, side dish or dinner…
Ingredients
1 1/2 cups uncooked quinoa

1 cucumber, seeded and diced

1/2 pint cherry or grape tomatoes, quartered

1

cup

black, green or kalamata olives

2 oz. feta cheese

1/4

cup

store bought vinaigrette
Instructions
Rinse the quinoa with cold water in colander. Cook the quinoa on the stovetop as directed. Once cooked, transfer to a serving dish and chill for about an hour.

Once the quinoa is chilled, toss with the diced cucumbers, tomatoes, olives and feta. Drizzle the vinaigrette over the salad and toss gently.

Keep chilled until ready to serve.

Serve Greek Quinoa Chilled Salad as a main or side dish at your next potluck or summer BBQ.