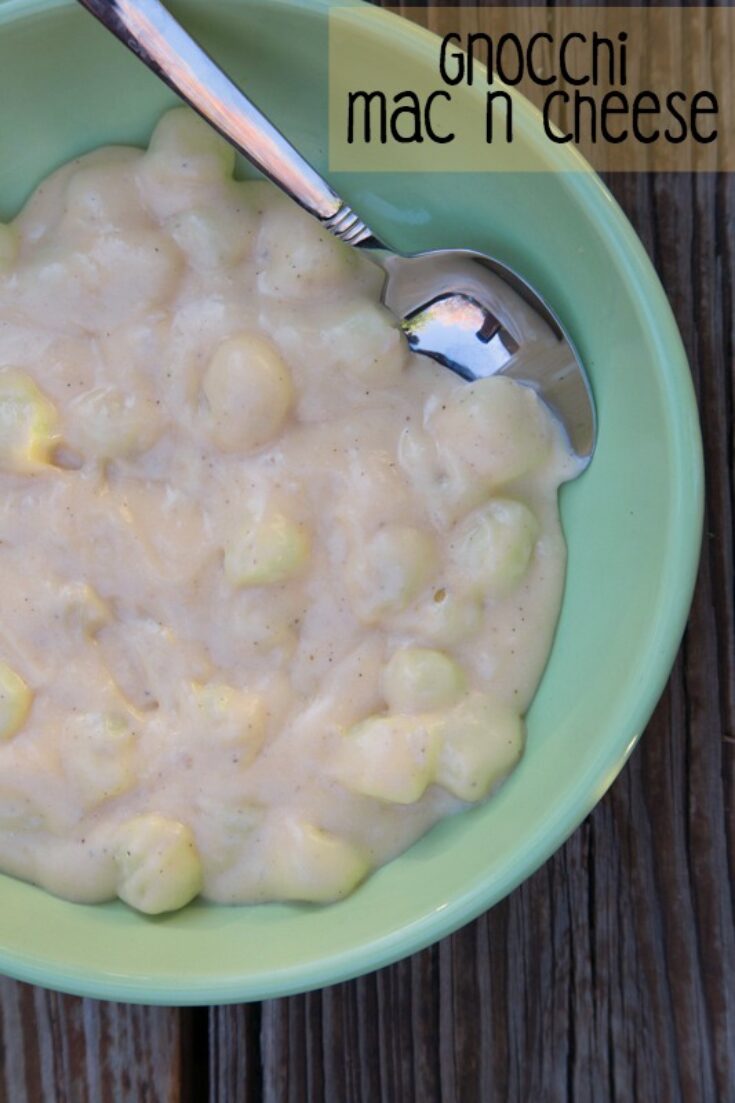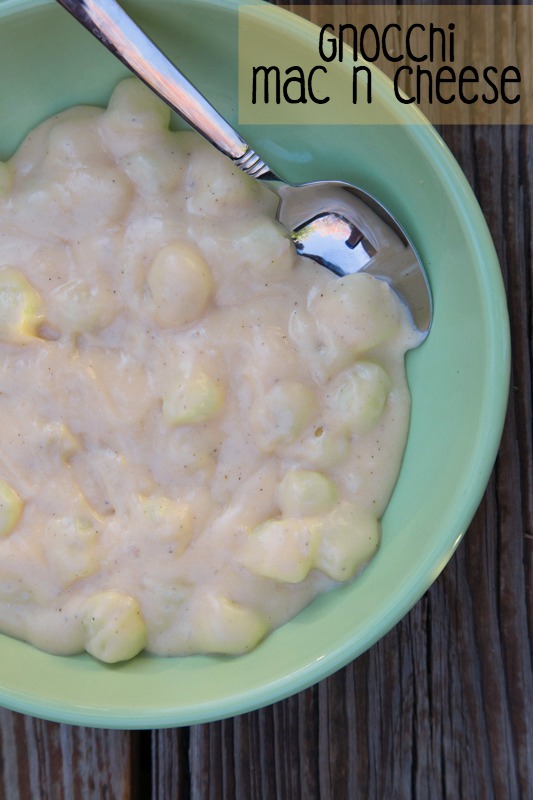 Alright my friend. Let me tell you about this homemade mac n cheese sauce.
The closest thing I can describe it to would be the Stouffer's freezer mac n cheese flavor. Except this is so much better, and fresher, and tastier. (aka not-processed sauce, so better tasting!)
If you've never made a homemade cheese sauce, don't fret…I'm going to talk you through it. It looks like this.
Melt butter in a skillet or saucepan. In this case, I made it in my Dutch oven.
Whisk in the flour until a paste forms.
Quickly pour in milk and whisk vigorously until flour melts into the milk. The vigorous whisking is to keep the flour from clumping.
Bring to bubbling and sauce will thicken. You can add more milk if you want a thinner sauce.
Stir in the creamy ingredient – often sour cream or cream cheese.
Stir in the cheeses. (I usually mix 2 different varieties of cheese – ie part white cheddar, part sharp cheddar or part mozzarella and part mild cheddar.)
Stir in the seasonings, to taste. (I usually keep this simple with garlic powder, onion powder and salt/pepper.)
Toss with the noodles or gnocchi.
Boom, done-zo! Homemade Mac & Cheese is ready!
Gluten Free Notes
Yes, this could easily be made into a gluten free meal by using a brand of gnocchi that is gluten free. (Of course, you could also use GF pasta noodles instead of the gnocchi.) Also, you'd need to use a GF flour or GF flour blend when making the cheese sauce.
Get the inside scoop from my kitchen on Instagram!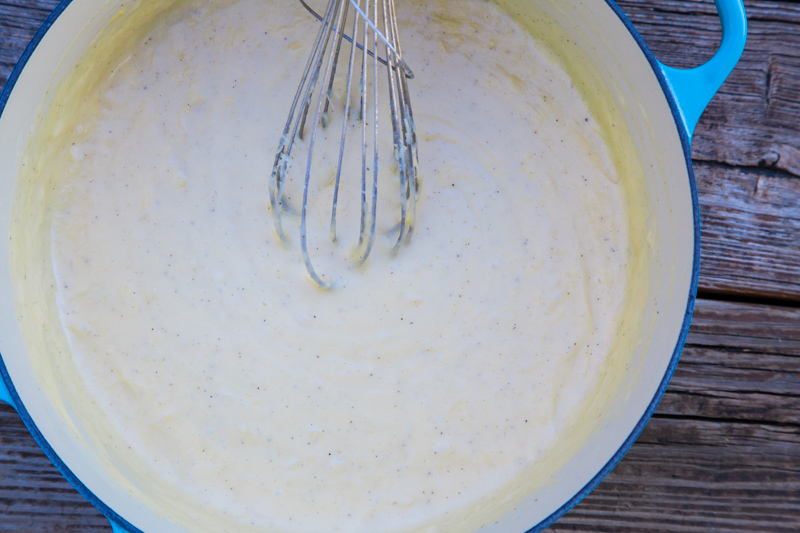 I've shared the specifics for this particular sauce and the cheese varieties I used below.
Make sauce in one pot.
Boil the gnocchi in another pot, drain it well and toss with the cheese sauce.
DIVINE.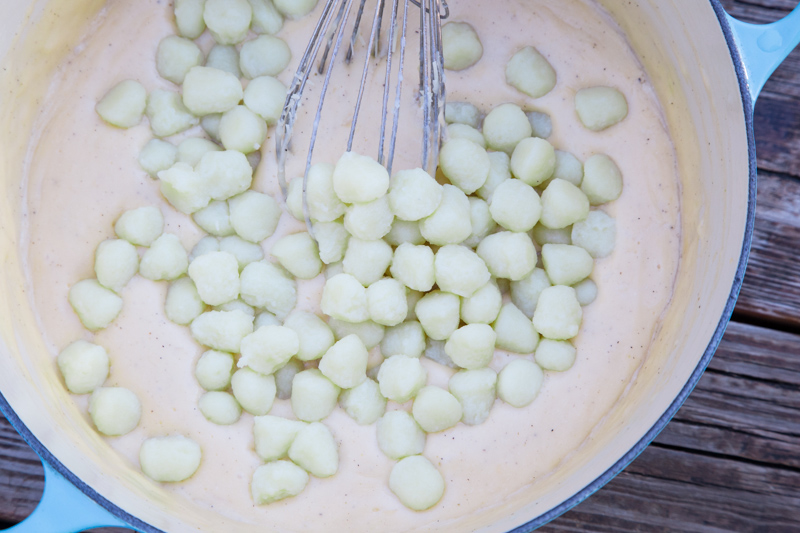 Make sauce in one pot.
Boil the gnocchi in another pot, drain it well and toss with the cheese sauce.
DIVINE.
Ingredients
4

Tbsp

butter

4

Tbsp

flour

2

cups

milk

4

oz.

cream cheese

1

cup

shredded sharp cheddar cheese

1

cup

shredded white cheddar cheese

1/4

cup

grated Parmesan cheese

1

tsp

garlic powder

1

tsp

onion powder

Salt and pepper to taste

16

oz.

potato gnocchi

Fresh veggies, as side dish
Instructions
Bring 8-10 cups of water to boil in large saucepan. This is to cook the gnocchi.

Meanwhile, prepare the cheese sauce in a large skillet, saucepan or Dutch oven. Melt the butter and whisk in the flour. Quickly whisk in the milk, so no clumps form. Bring to bubbling over low heat. Once the sauce has thickened, stir in the cream cheese until it melts. Stir in the shredded cheeses until they melt. Add the garlic powder, onion powder, salt and pepper to taste. Once sauce is finished, remove from heat.

Once the gnocchi water is ready, add the gnocchi and let cook for 1-2 minutes. Once they "float," they are ready to be removed from the pot. Add to strainer or plate with paper towel. Continuing cooking the gnocchi until they are all finished.

Toss the cooked gnocchi with the homemade cheese sauce.

Serve Gnocchi Mac & Cheese with veggies.