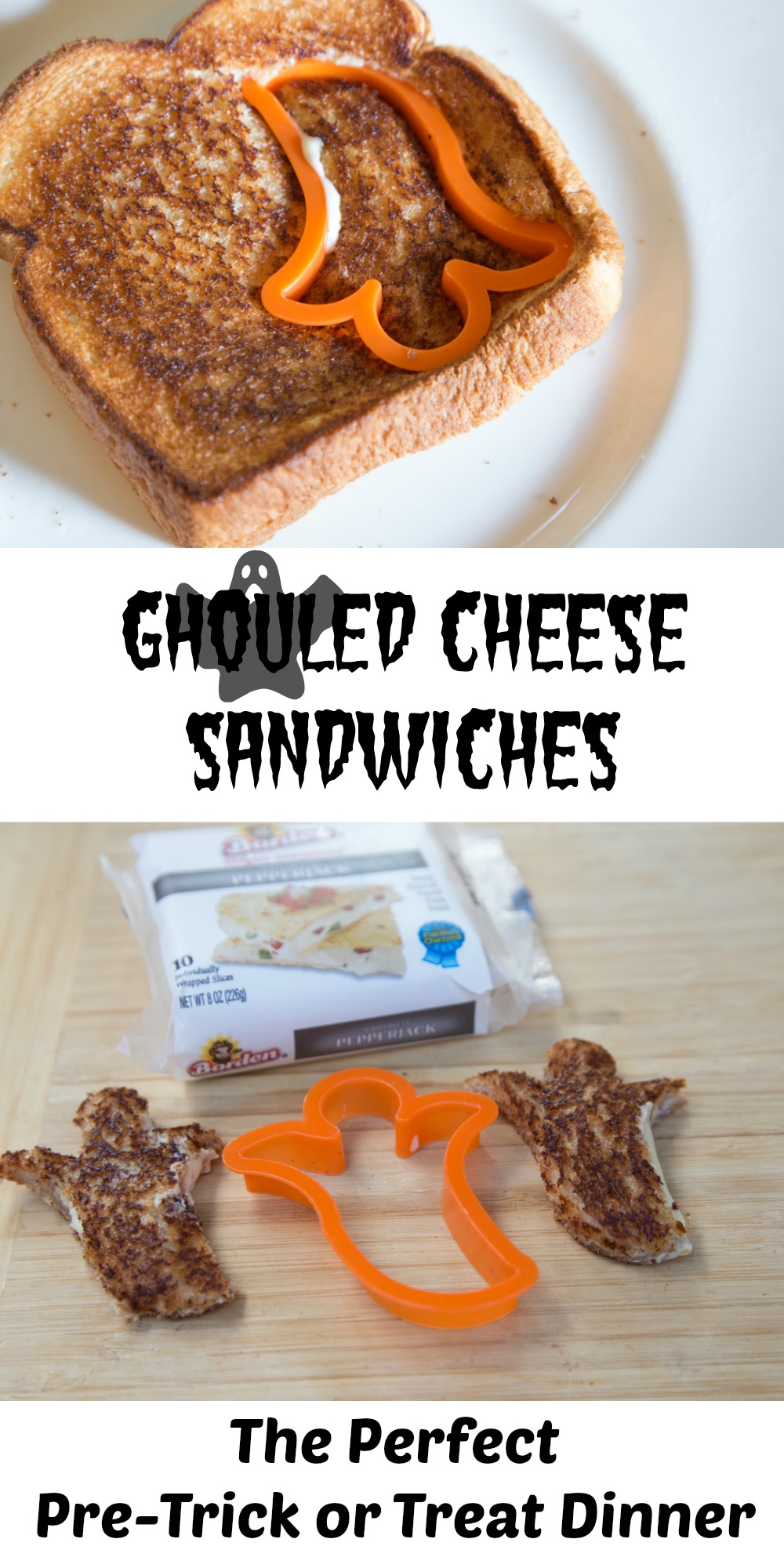 This Halloween, I've teamed up with my friends at Borden cheese to bring you the BEST, EASIEST and SILLIEST Pre-Trick or Treat Dinner EVAH.
I don't know about your little people, but the "rush" starts BEFORE we go trick or treating and before they consume any sugar. They can all amped up on excitement, putting on costumes, running up to our neighbors to check out their costumes, and just the anticipation of how full their candy bags will be by the end of the night. Silliness takes OVER and the thought of getting a them fed before trick or treating is….well….just a thought??
No, not really – but the chaos and pandemonium of excitement makes me want to skip dinner all together and just nosh on snickers all night. Because, peanuts are protein. Is that enough?
(Kidding.)
This right here is the PERFECT meal to make right before trick or treating.
Why?
It's easy…and the minute you bust out the Halloween cookie cutters, all the little people want to help make their own sandwich and use the cookie cutters. (Ask me how I know. They descended upon the kitchen as soon as one of them saw the cookie cutters on the counter!)
And just like that, dinner is served…
"GHOULED CHEESE" with some fruit…then out the door they go….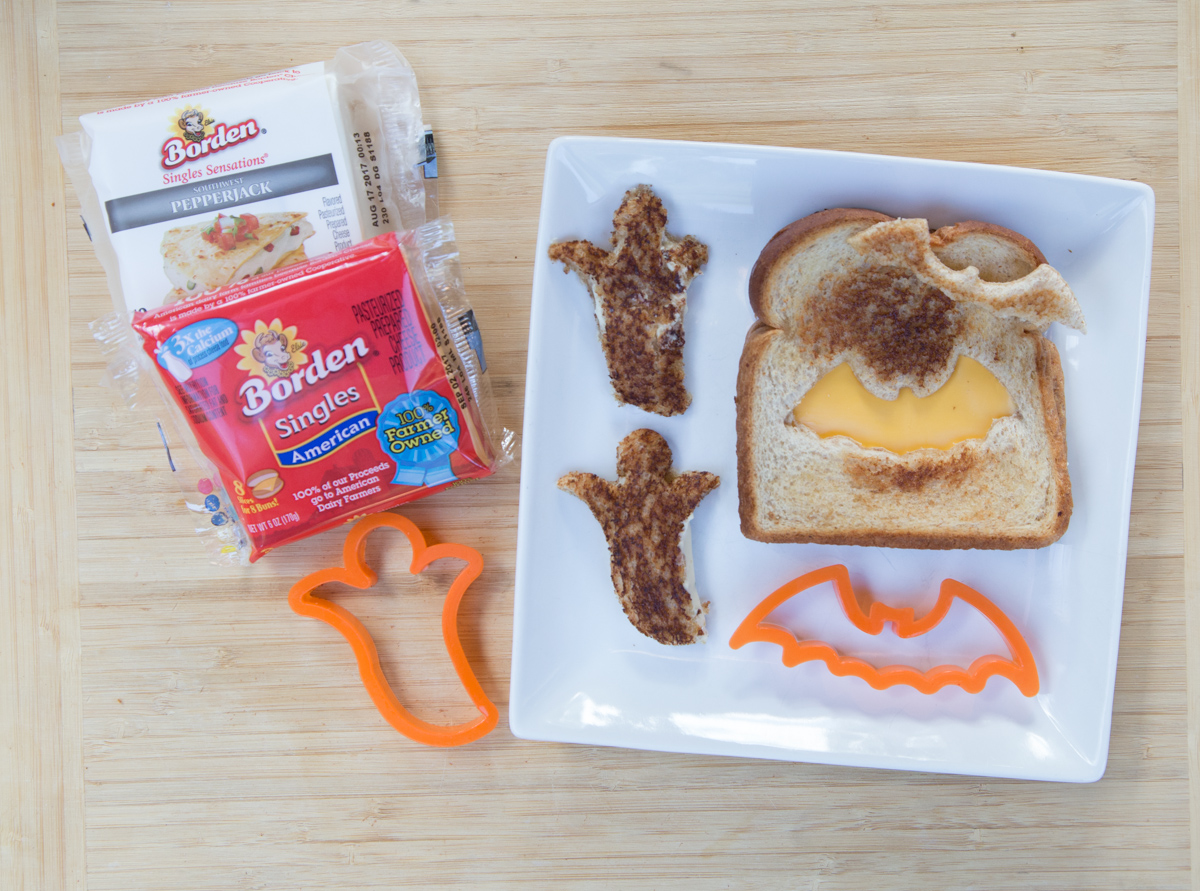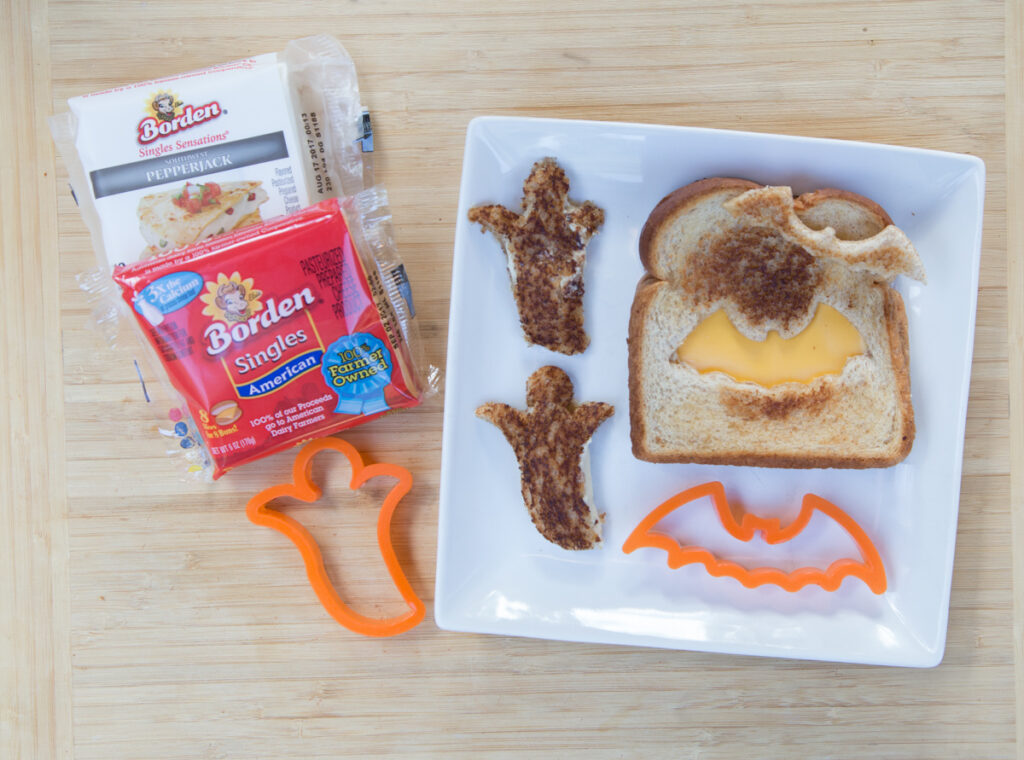 Halloween is the perfect excuse to have a little fun in the kitchen and celebrate the ghouls and goblins! Serve these fun Ghouled Cheese sandwiches for your kids – set up a "grilled cheese bar" with the cookie cutters and let the kids make their own creepy, ghouly sandwiches for dinner! From tombstone taco dip to pumpkin-shaped cheese and crackers, Borden Cheese is the perfect addition to make any Halloween dish frighteningly delicious.
For over 150 years, Borden has been producing wholesome dairy. Borden Cheese is produced by Dairy Farmers of America, a cooperative of over 8,000 Dairy Farms across the country. The Borden Cheese mission is to help families enjoy wholesome delicious meals as often as they can.
The ultimate Halloween snack!
Ingredients
8

slices

whole wheat bread

4

slices

Borden cheese - American or Pepper Jack

Butter

Halloween cookie cutters

Fruit, as side dish
Instructions
Butter both sides of the sliced bread, add slice of cheese between and grill over medium heat for 2 to 3 minutes per side, until browned to your liking.

(Note: I used the Pepperjack cheese for the ghosts so they would be white, but it does have a bit of a spice to it!)

If you plan on doing a cut out on a slice of bread, toast one side with cheese as open-face and toast the other piece of bread next to it...then press the 2 breads together to make the sandwich. Do NOT flip the grilled cheese with the cut-out facing down or you'll have a burned-cheesy mess on your hands!)

Serve GHOULED CHEESE Sandwiches with fruit.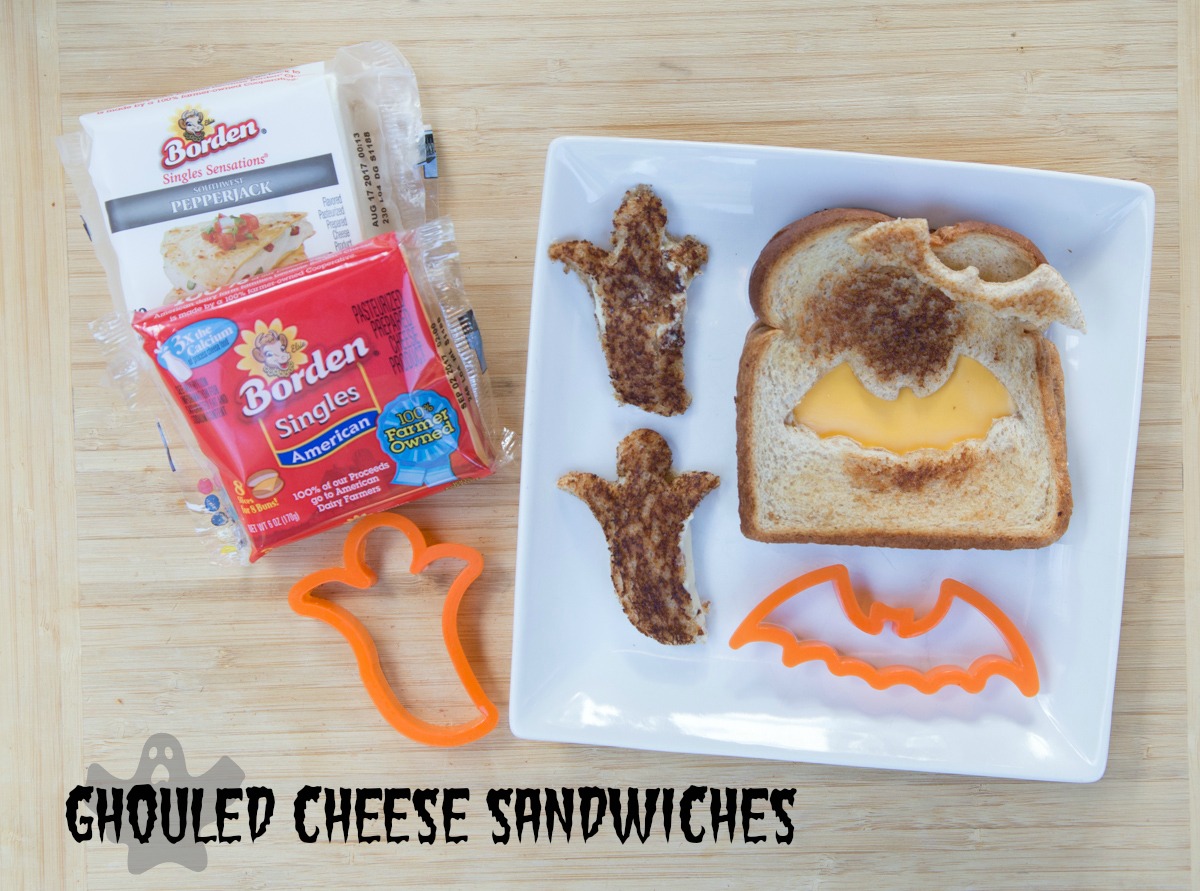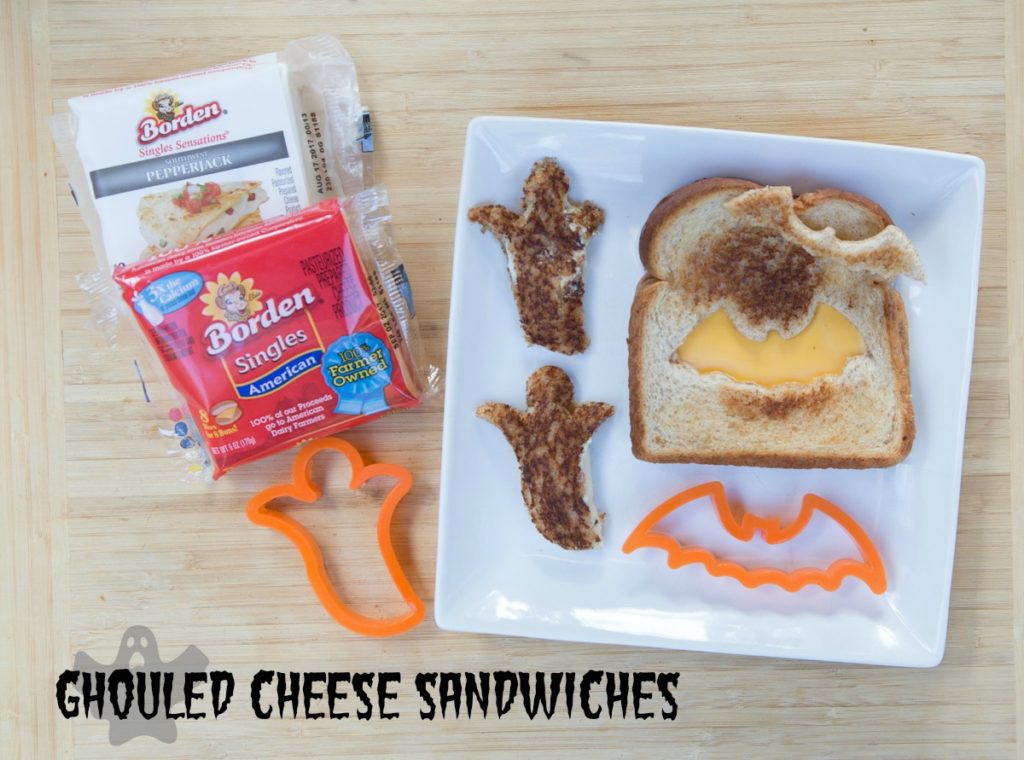 Disclosure: This post and recipe is sponsored by Borden Cheese. Opinions and silly fun are my own.